This article first appeared in City & Country, The Edge Malaysia Weekly on July 17, 2023 - July 23, 2023

It is hard to tell that Kuala Lumpur Convention Centre is already 18 years old, given its pristine interior and exterior. The ability to keep the convention centre in such excellent shape is the result of the hard work and determination of the management, even during the Movement Control Order (MCO) period, when no events were hosted there.
KL Convention Centre won the Editor's Choice Award for Exemplary Convention Centre and the Gold award in the 10 Years and Above — Specialised category in 2019.
This year, it has repeated the feat by winning the Editor's Choice award — Malaysia's Outstanding Specialised Development and the Gold award for the 10 Years and Above — Specialised category of The Edge Malaysia Best Managed & Sustainable Property Awards 2023.
KL Convention Centre, which is owned by Kuala Lumpur Convention Centre Sdn Bhd, is managed by Convex Malaysia Sdn Bhd — a joint venture between KLCC (Holdings) Sdn Bhd and AEG Ogden. Kuala Lumpur Convention Centre Sdn Bhd is a subsidiary of Petroliam Nasional Bhd.
According to Convex Malaysia general manager John Burke, the building still went through its regular maintenance and cleaning regime during the MCO, as the team believed it was important to "restart properly" after it was shut down for a prolonged period. Thanks to their efforts, the convention centre has been functioning well since its reopening in March 2022.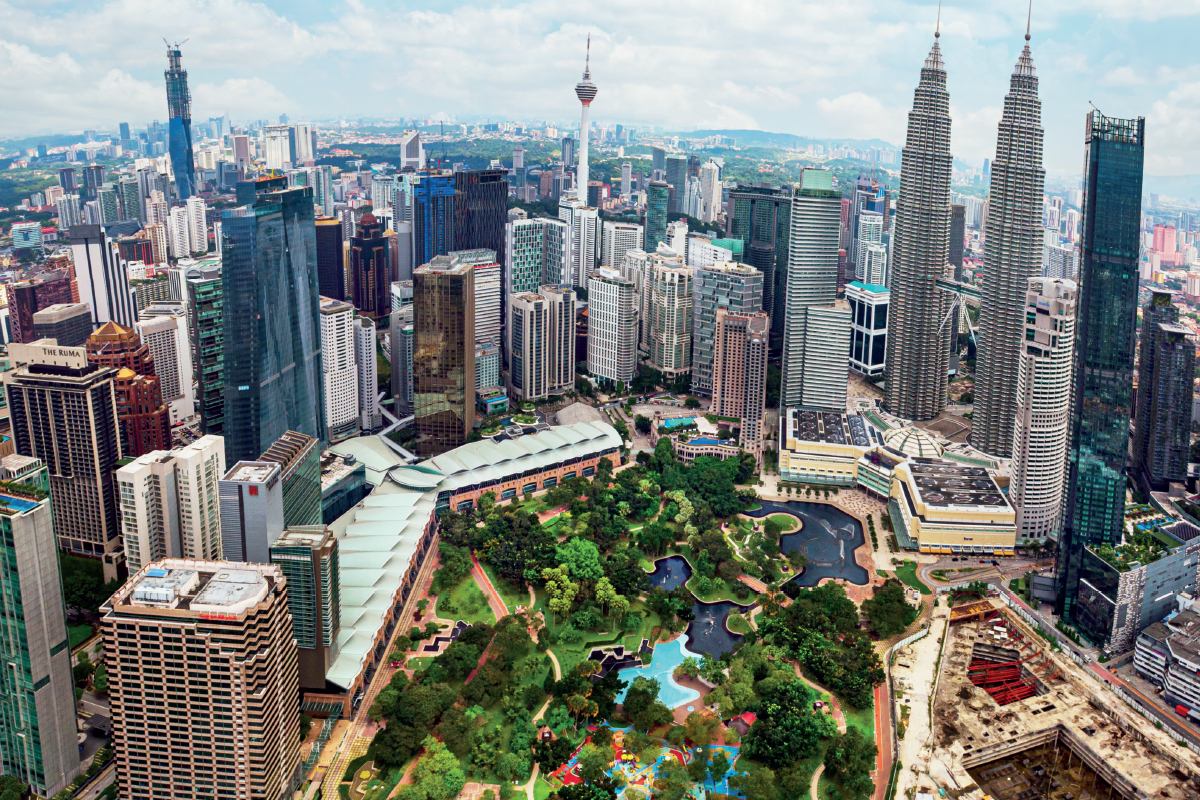 Kuala Lumpur Convention Centre already has bookings until 2031. (Photo by Convex Malaysia)
"Throughout the MCO period, we continued with the maintenance and cleaning regime even though no one was using the building, so everything would still function well when we came out of the pandemic in March 2022," says Burke.
"People [are more concerned about] airborne viruses, so we upgraded the filtration system. We also increased the servicing [frequency] for the system to make sure the air quality is good. We did an air-quality audit and had a consultancy firm check [and confirm] that what we have was good and appropriate."
He notes that post-pandemic, the meetings, incentives, conferences and exhibition (MICE) industry rebounded much faster than everyone had expected. KL Convention Centre hosted 1,200 events from March to December 2022. Considering that 1,600 events were held each year in pre-pandemic times, it looks like the industry is back on track.
"We were cautiously optimistic while managing the cost, as business might not be like what it used to be. Some events last year were slightly smaller but [we can see that] people have turned their backs on virtual events. Humans need to meet and see people face to face, and to engage with them. You cannot build relationships online," he says.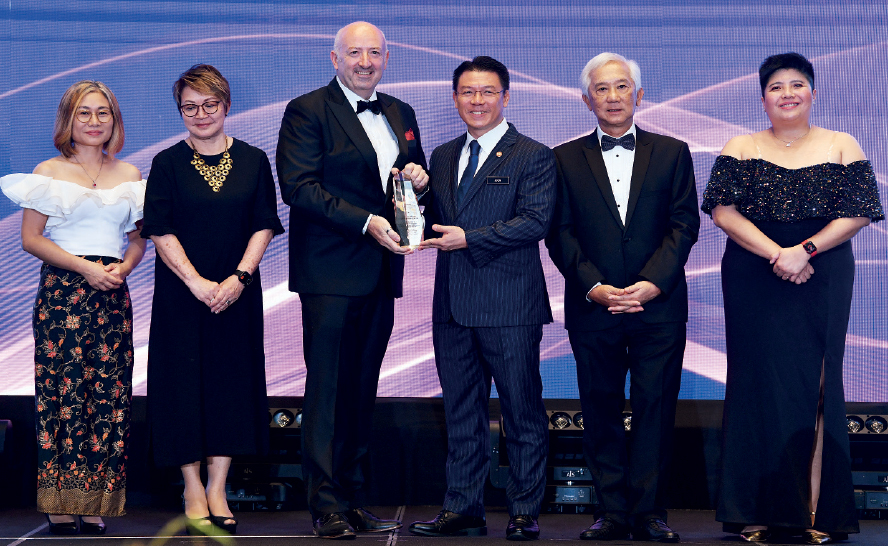 Burke (third from left) with (from left) The Edge Malaysia editor-in-chief Kathy Fong, The Edge Malaysia editor emeritus and the awards' chief judge Au Foong Yee, Minister of Local Government Development Nga Kor Ming, The Edge Media Group publisher and group CEO Datuk Ho Kay Tat and City & Country editor E Jacqui Chan. (Photo by Patrick Goh/The Edge)
More upgrades
With the return of the MICE sector, Convex Malaysia is looking to upgrade the convention centre, which has never had a major refurbishment. Burke is proud that the building still looks new despite its age, and he explains that it would not have been possible without the consistent maintenance and cleaning schedule.
He reckons that as a world-class convention centre, the building needs to be improved, with equal focus on the back and front of house. The improvements for the back of house include the engineering system, building management system and kitchen, while the front of house has prioritised areas with high footfall such as the food court on the concourse level and meeting rooms with all-day dining on Level 3.
"The food court may not be the highest revenue area but we have three million people walking through the space every month as it is a short window to everywhere, such as the bridge towards Pavilion Kuala Lumpur, Aquaria and Suria KLCC that eventually connects to an LRT station. This makes the food court the representative of quality for many people, even though they are not coming for any events here. If the food court is badly maintained, they will think the same for the rest of the buildings," Burke explains.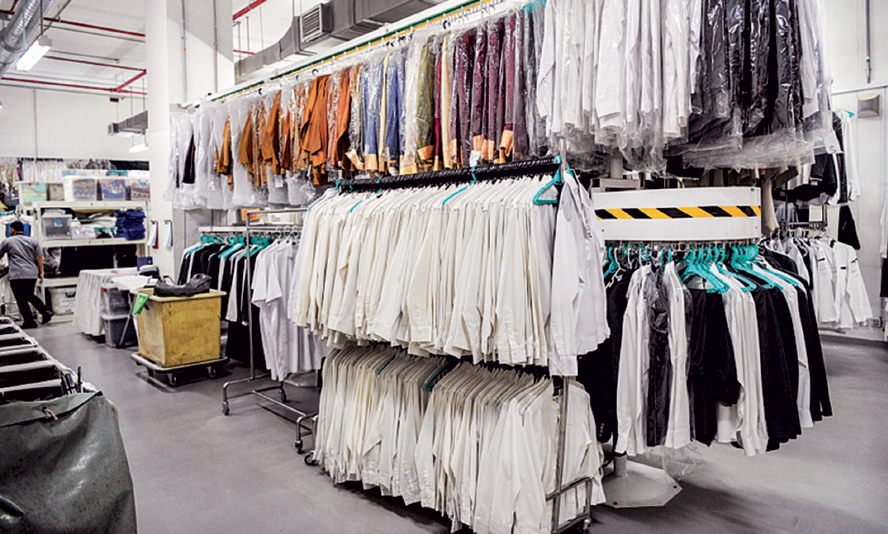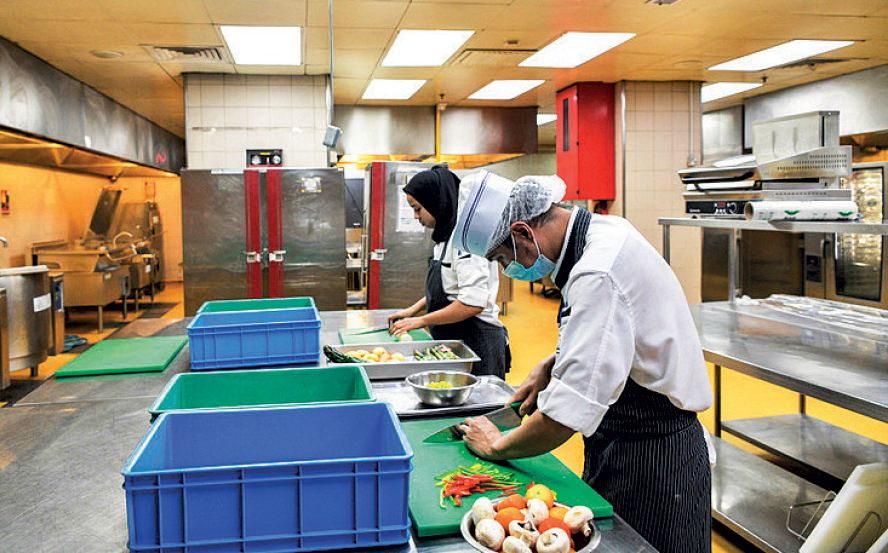 At the back of the house are the linen area (left) and one of the kitchens. (Photos by Shahrill Basri/ The Edge)
The food court has been refurbished with new furniture and, in an ongoing exercise, Convex Malaysia has changed some tenants to offer a better tenant mix.
"The other area is the meeting rooms, where there can be a high footfall, with 400 to 500 people using that area daily. We provide all-day dining according to the clients' request. We have been upgrading the furniture, and even the menu."
Another area it is looking to refurbish is the auditorium, which involves a higher cost. Other major areas, such as plant and lift systems, he reckons, also need to be replaced or overhauled. He stresses the importance of fixing defects as soon as possible so that clients are not affected.
"[Defects] affect production … and when one event goes wrong, people won't be happy and the event fails. Many of our events are on an annual or bi-annual basis. So, if you miss one cycle, you cannot get them back," he says.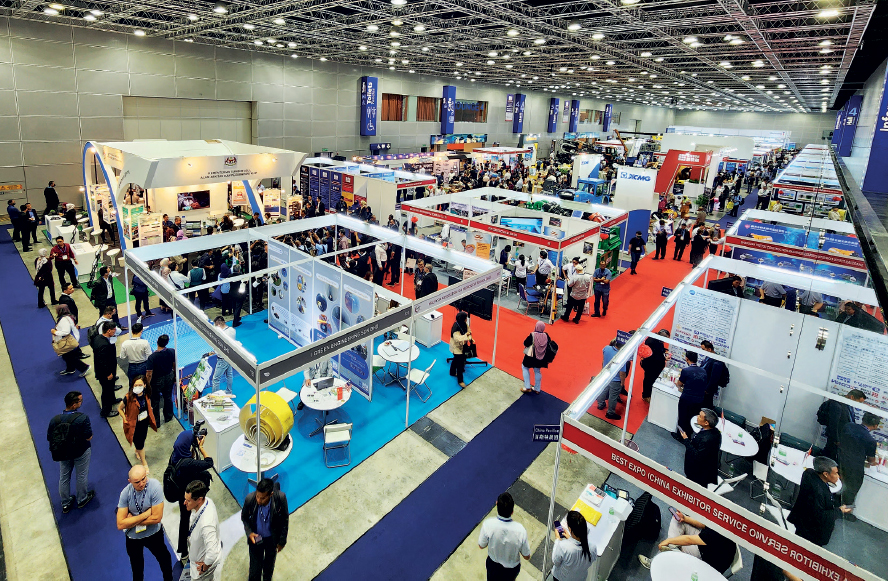 Post-pandemic, 20% of the events held at the convention centre are association events, 15% to 20% are exhibitions, and the rest are corporate meetings. (Photo by Convex Malaysia)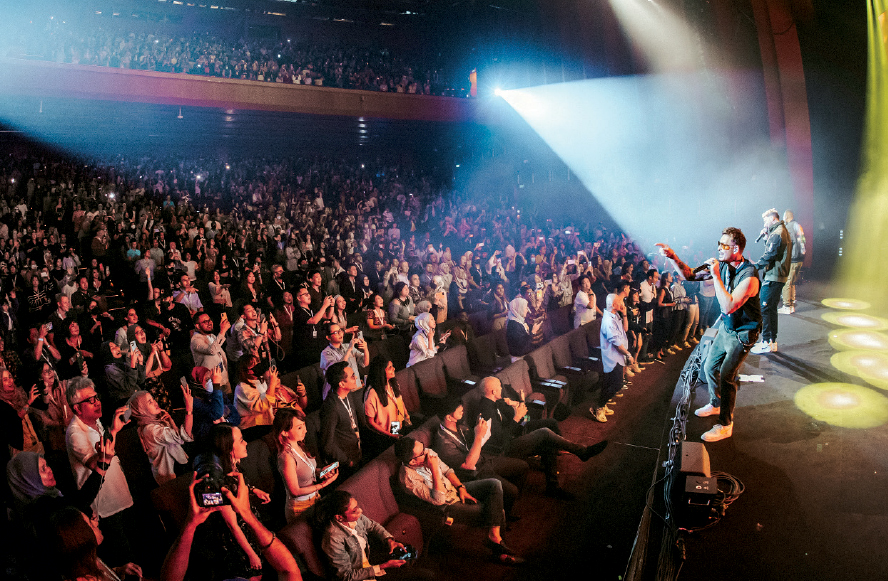 Convex Malaysia is promoting the 3,000-capacity plenary hall as a venue for concerts. (Photo by Convex Malaysia)
Challenges
Burke notes that as KL Convention Centre hosts events almost daily, maintenance can be a challenge — so is sourcing materials for the maintenance of an 18-year-old building.
"Even regular maintenance is very difficult — let alone upgrade and replacement — as there are events every single day, but we try to upgrade whenever possible. [We fix minor] defects in between events so that the clients are not affected. Also, as the building ages, we do more minor maintenance such as wall finishes. We have spare stock from when the building was completed, but it is slowly running out. Those materials, or even suppliers or supply chain systems, may not be there anymore."
Also, the MICE sector is highly competitive. With more hotels, event spaces and convention centres coming up locally, regionally and internationally, it is important for Burke to make KL Convention Centre an attractive venue for events.
"We have local, regional and international clients. International events bring in investments with money transfer and knowledge transfer. But now, in Kuala Lumpur, there are new hotels with a ballroom and that affects my business with 500-person events. Then, there are purpose-built buildings affecting my 200-person events," he says.
"Also, the neighbouring countries are getting more competitive and they get support from the local government. So, they can take many events. That's why we try to promote Malaysia first, then Kuala Lumpur, and then the venue. The location in KLCC and next to a park is a great combination and we try to maximise that."
He adds that the unique selling points of the convention centre are location, the centre's configuration and the team's attention to detail in managing and maintaining the building to create a pleasant and safe environment.
Future undertakings
In the first half of this year, KL Convention Centre hosted 700 events. It opened a new extension of about 11,000 sq m in 2019.
Burke is positive about the future of KL Convention Centre, adding that 60% of its occupancy and financial targets for 2024 have been met. The convention centre already has bookings until 2031.
"The international clients haven't fully returned this year, but we expect many more to come back next year. Before the pandemic, [we had an even ratio between local, regional and international clients] — one-third comprising corporate meetings and local exhibitions, another one-third is association events and the remaining is conferences," he says.
"Post-pandemic, we now see 20% are association events, 15% to 20% are exhibitions and the rest are corporate meetings. We see a dip in regional and international events, but the gap is taken up by local events such as corporate town hall meetings and trade events."
Nevertheless, he explains that the convention centre is purpose-built to attract international businesses, which in turn will bring trade and investment into the country. Therefore, it hopes to bring in more international events.
To keep up with the times, Burke is looking to reconfigure some of the meeting spaces because he believes that the days of sitting in large plenary halls being lectured to or in a hall with PowerPoint presentations are slowly disappearing.
He says events are now more two-way or experiential and encourage engagements between participants. As such, there is a need for breakout rooms and informal spaces for more collaborations, discussions and activities outside the main seminar room.
"We do have smaller breakout rooms but we are looking at how we can repurpose some of the bigger spaces and the less utilised areas. For example, we don't get to use the registration counters all the time, so we can repurpose it into something else until there is a need for a registration counter. It is about how to repurpose other rooms into meeting rooms until there is a need for its original purpose," he explains.
"Similarly, it is about how to reuse a plenary hall for 3,000 people. So, we are pushing it for entertainment concerts, as it is a nice size between an arena and a small theatre and we are getting more events for that. It is about how we think differently for the usage of the room, how we make use of the space and cater for different types of events and expose the building to different types of audiences."
Save by subscribing to us for your print and/or digital copy.
P/S: The Edge is also available on Apple's AppStore and Androids' Google Play.