This article first appeared in Digital Edge, The Edge Malaysia Weekly on April 10, 2023 - April 16, 2023
NEWS
MyEG partners China Customs to provide cross-border trade facilitation services on Zetrix blockchain platform
MyEG Services Bhd has entered into an agreement with East Logistic-Link Co Ltd, a wholly-owned agency of the General Administration of Customs of the People's Republic of China (GACC), to jointly provide a full suite of cross-border trade facilitation services that include certificates of origin on the Zetrix blockchain platform.
MyEG, through its blockchain platform Zetrix, provides digital services to connect to China's blockchain platform. The scope of the agreement covers international exports going into China. Exporters worldwide may now register to use the service, known as Ztrade, at Zetrix.com and enjoy the benefits of faster and more convenient clearance processing.
Other certificates relevant to cross-border trade like food safety, quarantine and bill of lading can be issued on the chain. This will enable all data in these certificates to be available accurately in near real time, which increases the efficiency of tariff computation and customs clearance, especially for trade in the Regional Comprehensive Economic Partnership (RCEP) nations.
Leveraging Web3 technologies, the Ztrade service can overcome limitations of conventional technology architecture in providing a reliable method of securely and effectively digitalising trade clearance processing, thus making it hassle-free, seamless, faster and simpler overall.
Supply chain participants can now safely exchange data with relevant government agencies like GACC as the Web3 digital platform minimises risks by eliminating any single point of failure and safeguarding stakeholders' data. By enabling automation and digitalisation of key customs processes and related functions, Ztrade aims to render cumbersome, risky paper-based procedures a thing of the past.
Ztrade will also support complementary trade facilitation services like supply chain financing, digital financial instruments and payment settlement. The launch of the service seeks to contribute towards the acceleration of digitalisation across the RCEP community by fostering connectivity and collaboration among stakeholders. RCEP is the world's biggest free-trade agreement, bringing together 15 Asian nations, including China, one of the world's top two trading nations.
Tune Protect Group and bolttech form partnership to offer device protection
Insurtech company bolttech and Tune Protect Group have announced a strategic partnership to launch a new generation of device protection solutions and support services in Malaysia.
Tune Protect Malaysia, the general insurance arm of the group, is the exclusive underwriter for the device insurance coverage, while bolttech is the appointed corporate agent and provider of the device support services. Through the partnership, the companies aim to offer a convenient and seamless end-to-end customer experience for device protection solutions.
The smartphone user penetration rate in Malaysia stood at 88.79% of the population in 2022, having steadily increased over the last five years. Consequently, more customers are exposed to the daily risk of device damage.
The partnership between bolttech and Tune Protect aims to meet the growing demand for device protection and support services in the market.
The device insurance coverage provides protection for cracked screens, accidental and liquid damage, as well as extended warranty for insured devices, including smartphones and home appliances. The device support services, provided by bolttech include the trading in of devices, 24/7 technical support, device repair concierge service and logistics service for device pick-up and delivery.
Customers can visit the nearest Samsung, Ascend SP, Ultimate Devices or Unifi store to find out more and subscribe to a programme that meets their needs. More distribution partners are expected to launch the offering to their customers in the coming months.
CelcomDigi Business unveils digital and connectivity solutions for enterprises
CelcomDigi has introduced CelcomDigi Business, which underscores the company's commitment to help enterprises of all sizes boost their business efficiency and productivity with its range of digital and connectivity solutions.
Built on the strengths, insights and track record of serving more than 20 million customers, CelcomDigi Business has strengthened its capabilities in offering mobile, fixed, Internet of Things (IoT), cloud and cybersecurity solutions to its business customers in the micro, small and medium enterprise (MSME) sector, large corporate enterprises and the public sector.
"We are determined to understand the changing needs of businesses. We want to help them realise the opportunities and benefits of using the right technologies and digital solutions to solve their business pain points and improve efficiencies. Our goal is to empower them to compete and thrive in today's digital economy," says CelcomDigi CEO Datuk Idham Nawawi.
Panasonic and GreenSteps to support TTDI community in transition to low-carbon society
Panasonic Malaysia is working with GreenSteps Malaysia, a community-inspired initiative focusing on creating low-carbon communities, to support Taman Tun Dr Ismail (TTDI) residents in taking climate action through a "Food Waste to Wealth" initiative.This collaboration aims to encourage the practice of source separation, a key catalyst in diverting waste away from landfills while addressing the issue of food waste through consistent behaviour change.
Panasonic Malaysia and GreenSteps Malaysia are currently running a three-month "Food Waste to Wealth" contest until June 30, where TTDI residents stand a chance of winning a total of RM15,000 in cash vouchers. Residents participate in the contest by separating their waste into three categories: organic waste (food waste), recyclable waste (plastics, aluminium, glass, paper and e-waste) and non-recyclable waste (face masks, soiled diapers, and sanitary products).
To be in the running to win up to RM10,000 worth of Panasonic vouchers, residents need to download the GreenSteps Malaysia app and register for a Household account to begin recording the amount of food waste composted. This also enables them to consistently track and measure their carbon reduction emissions while collecting GreenPoints through their efforts.
To demonstrate circular economy in action, residents who accumulate GreenPoints by regularly composting their food waste and keying in data into the GreenSteps Malaysia app will be rewarded with up to RM5,000 worth of vouchers redeemable at participating GreenSteps cafés in TTDI.
As part of its commitment to strengthening sustainable practices, Panasonic Malaysia, with the help of GreenSteps Malaysia, recently implemented a source separation system at its headquarters, in line with the company's global pledge to achieve net zero by 2050. This initiative involves employees taking climate action towards a greener future while enabling them to become advocates for a more sustainable future.
For more information on "Food Waste to Wealth", visit GreenSteps Malaysia at https://www.facebook.com/GreenStepsMalaysia/ and https://www.instagram.com/greenstepsmalaysia/.
To begin tracking and measuring your carbon reduction emissions, please download the GreenSteps Malaysia app by visiting this link at https://linktr.ee/GreenSteps.
Carsome collaborates with Microsoft to upskill women in tech
In an effort to collectively grow women's participation and leadership in the technology space, integrated car e-commerce platform Carsome has signed a memorandum of understanding with Microsoft to adopt its "Code; Without Barriers" initiative for a year.
Under the programme, women employees across Carsome's operations in Malaysia, Indonesia, Thailand and Singapore will be able to access initiatives such as upskilling courses, participation in hackathons or skills challenges, and mentorship programmes in the areas of cloud computing, artificial intelligence and technology.
Carsome group president and chief financial officer Juliet Zhu says the company will digitally upskill 30% of its women employees by 2026 in offices across its covered markets.
"Promoting diversity and equity in tech and innovation-centric areas will not only benefit our employees and the organisation, but also support the transition towards equitable digital-first societies. There is strong demand for skilled tech talent across the region and our collaboration with Microsoft through the Code; Without Barriers programme will enable women in Carsome to access a range of upskilling programmes to enhance employability and participate more equitably in the growth of these industries," she adds.
QUOTE OF THE WEEK
"There appears to be no legal basis underpinning the massive collection and processing of personal data in order to 'train' the algorithms on which the platform relies."
The Italian Data Protection Authority, the country's privacy watchdog
On March 31, ChatGPT was temporarily banned in Italy due to privacy concerns as regulators opened an investigation into OpenAI — the US-based company behind ChatGPT — and how it utilises data. A probe has been launched over the AI application's data collection rules.
Furthermore, despite the platform having an age restriction for users older than 13 years old, there are concerns over the lack of age verification. The Italian watchdog has given OpenAI 20 days to explain what measures it has taken to ensure the privacy of users' data or face a fine of up to €20 million or 4% of its annual global revenue.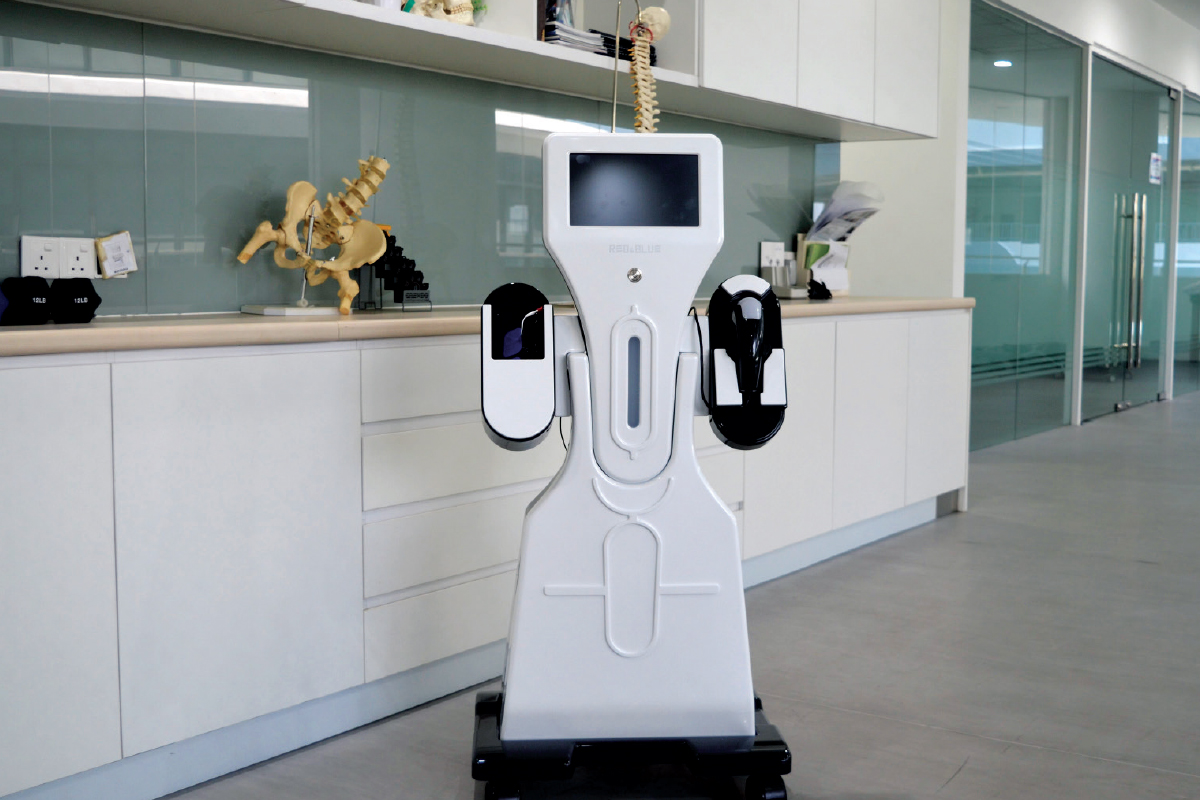 PICTURE OF THE WEEK
The Pain Bot is an advanced pain detection and treatment device, and is the first of its kind in Malaysia
University of Cyberjaya and AdipoLABs Healthcare (M) Sdn Bhd — a subsidiary of South Korea-based AdipoLABs Co Ltd — signed a memorandum of understanding on April 3 to have this medical device housed at the university's physiotherapy lab for research and collaboration opportunities.
According to the press release, the Pain Bot has the potential to transform the way healthcare practitioners diagnose pain and treat patients. By using advanced algorithms and sensory technology, it is able to locate pain in the body without the need for patients to say where the pain is located. This is especially useful in cases where patients are unable to articulate the location of their pain.
The Pain Bot is equipped with a pain scale indicator that goes from 0 to 12, which helps to make pain assessments more objective and accurate and assists healthcare providers to better understand and manage a patient's pain. The device can also treat pain with a combination of low-frequency and ultrasound waves, making it a versatile tool in pain management and treatment.
TECH BOOKS
More Than a Glitch: Confronting Race, Gender, and Ability Bias in Tech by Meredith Broussard
The word "glitch" implies an incidental error, as easy to patch up as it is to identify. But what if racism, sexism and ableism aren't just bugs in mostly functional machinery. What if they're coded into the system itself?
In the vein of heavy hitters such as Safiya Umoja Noble, Cathy O'Neil and Ruha Benjamin, Meredith Broussard demonstrates in More Than a Glitch how neutrality in tech is a myth and why algorithms need to be held accountable.
Broussard, a data scientist and one of the few Black female researchers in artificial intelligence, masterfully synthesises concepts from computer science and sociology. She explores a range of examples, from facial recognition technology trained only to recognise lighter skin tones, to mortgage-approval algorithms that encourage discriminatory lending, to the dangerous feedback loops that arise when medical diagnostic algorithms are trained on insufficiently diverse data.
Even when such technologies are designed with good intentions, she shows that fallible humans develop programmes that can result in devastating consequences. She argues that the solution isn't to make omnipresent tech more inclusive, but to root out the algorithms that target certain demographics as "other" to begin with.
With sweeping implications for fields ranging from jurisprudence to medicine, the groundbreaking insights of More Than a Glitch are essential reading for anyone invested in building a more equitable future. — Amazon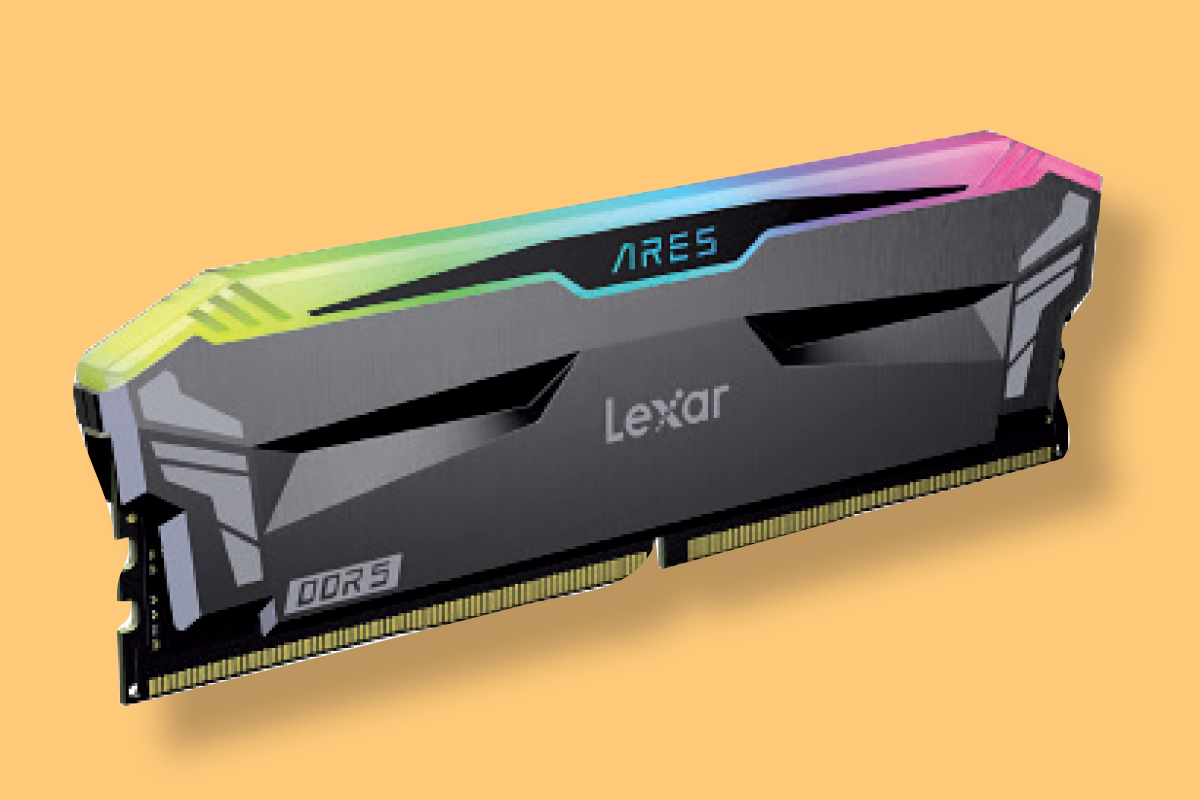 EDITOR'S MUST-HAVES
A flash memory solution designed for gamers and enthusiasts — Lexar ARES RGB DDR5 Desktop Memory
Lexar, a flash memory solutions company, recently launched the Lexar ARES RGB DDR5 Desktop Memory designed for gamers and enthusiasts. It delivers performances with speeds starting at 5600MHz and up to 6000MHz, and with quick CL32 and CL34 timings.
The Lexar ARES RGB DDR5 Desktop Memory features a premium aluminium heat spreader that keeps the gaming system cool for ultra-fast performance. This gaming desktop memory features an on-board Power Management IC to provide better power control and power delivery.
It also features an RGB light bar for aesthetics that supports popular motherboard RGB sync technologies as well as supports Intel XMP 3.0 and AMD EXPO memory overclocking technologies.
The Lexar ARES RGB DDR5 Desktop Memory will be available in 32GB (2x16GB), DDR5-5600MHz CL32 and DDR5-6000MHz CL34 kits. It will be available in Asia-Pacific in 2Q2023.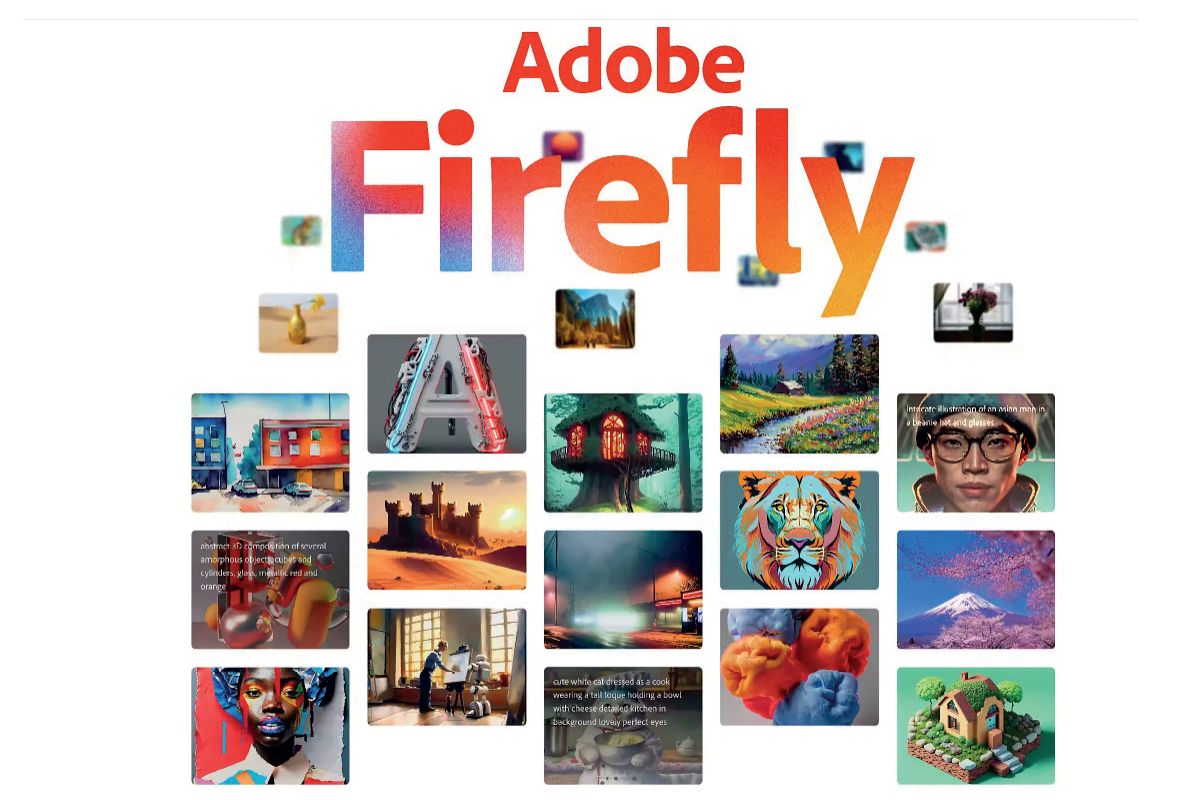 WHILE YOU WERE WORKING
(FROM HOME)
Adobe launches Firefly generative AI tools
Adobe has introduced Firefly, a new family of creative generative artificial intelligence (AI) models that focus on generating images and text effects. Firefly will bring even more precision, power, speed and ease directly to Creative Cloud, Document Cloud, Experience Cloud and Adobe Express workflows where content is created and modified. It will be part of a series of new Adobe Sensei generative AI services across Adobe's clouds.
"Generative AI is the next evolution of AI-driven creativity and productivity, transforming the conversation between creator and computer into something more natural, intuitive and powerful. With Firefly, Adobe will bring generative AI-powered 'creative ingredients' directly into customers' workflows, increasing productivity and creative expression for all creators from high-end creative professionals to the long tail of the creator economy," says David Wadhwani, president of digital media business at Adobe.
In a recent Adobe study, 88% of brands said content demand had at least doubled over the previous year and two-thirds expected it to grow by five times over the next two years. Adobe is leveraging generative AI to ease this burden with solutions for working faster, smarter and with greater convenience, including the ability for customers to train Firefly with their own collateral, generating content in their personal style or brand language.
Firefly will give creators superpowers to work at the speed of their imaginations. Everyone who creates content — regardless of their experience or skill — will be able to use their own words to generate content the way they dream it up, from images, audio, vectors, videos and 3D to creative ingredients, like brushes, colour gradients and video transformations, with greater speed and ease than ever before.
Save by subscribing to us for your print and/or digital copy.
P/S: The Edge is also available on Apple's AppStore and Androids' Google Play.