This article first appeared in Forum, The Edge Malaysia Weekly on January 16, 2023 - January 22, 2023
Most economists would agree that the global economic outlook for 2023 is gloomy with challenges aplenty. However, such prognoses are and were made based on prevailing developments and expectations. The eventual economic outcome will still largely depend on what steps were taken to mitigate and do whatever possible to cushion any potential negative impacts. As such, smart economic policymaking and appropriate prioritisation will be extremely important this year to help strengthen the economy to better withstand incoming turbulence. In my opinion, here are some broad directions and initiatives that can be introduced or improved to help support the Malaysian economy.
First, ensuring Malaysia is well positioned to fully capitalise on the two new giant multilateral free trade agreements (FTAs) should be made a priority. Both agreements, namely the Regional Comprehensive Economic Partnership (RCEP) and the Comprehensive and Progressive Agreement for Trans-Pacific Partnership (CPTPP), were ratified and came into effect last year. Besides improving trade access to several economies that Malaysia already has an existing trade pact with, it also harmonises the various trade provisions and standards. This will serve to alleviate "The Spaghetti Bowl Effect" arising from the complexity involved when operating across different FTAs. In the case of the CPTPP, it will provide favourable access to new markets such as Canada, Peru and Mexico, with which Malaysia did not have an FTA previously, further broadening our export potential. The lower trade barrier could also lead to cheaper imported inputs, which in turn would help reduce price pressures domestically.
With trade barriers lowered and the agreement processes and rules becoming more simplified, this opens up opportunities for new business deals and foreign trade relations, as well as enables access to new markets that previously may not have been feasible due to the cost of execution. The additional outreach is especially important given that global demand is expected to slow, making it particularly important to grow our economic pie not just organically but also inorganically this year. The potential boost to exports will somewhat help to alleviate the expected economic deceleration this year.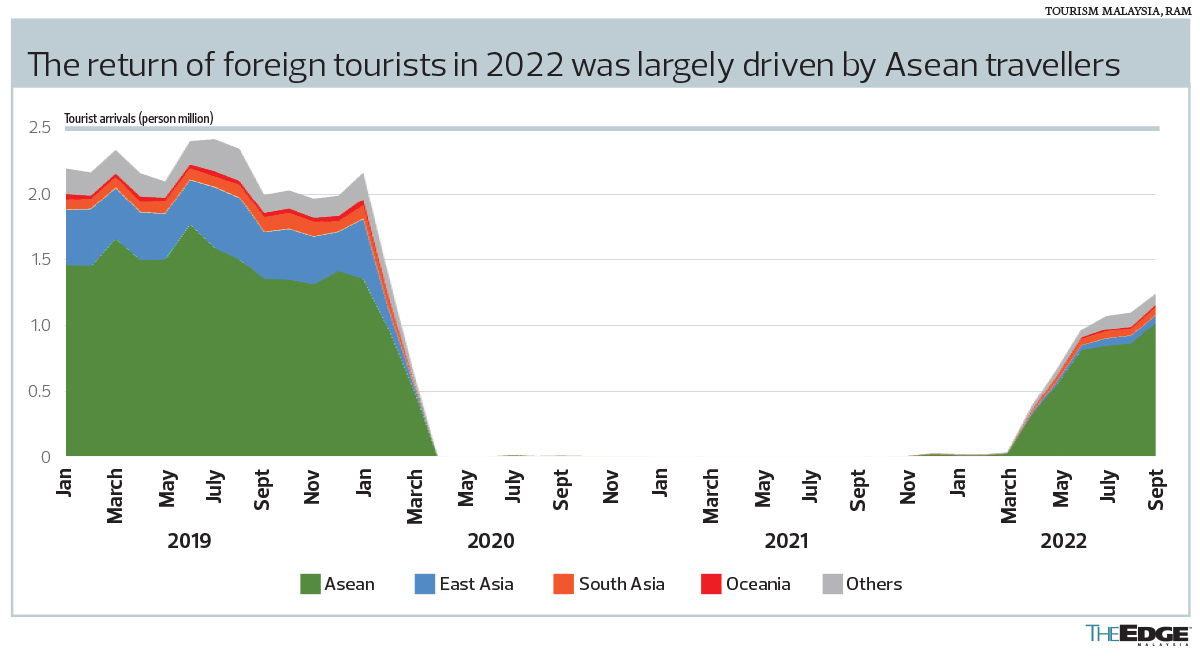 All said, the trade agreements would only be a glorified stack of signed papers if not utilised properly. The relevant agencies must continue to provide the relevant guidance and awareness programmes to help local businesses expand into new pathways opened by the new preferential trade terms. This will be particularly helpful for smaller firms that typically lack the resources and know-how in navigating through layers and layers of trade terms, assisting them to realise their true economic potential.
Besides that, the government could also consider giving incentives and favourable arrangements to attract major global corporations seeking to set up shop in Malaysia and position it as its central hub to capitalise on the perks of being part of a massive trade pact. The closer integration and free trade flows will serve as a major pull for corporations and greatly increase Malaysia's attractiveness as an investment destination. The boost in foreign direct investment will also help to create jobs and contribute to the overall economic expansion, an upliftment much needed under the gloomier outlook moving forward.
Another area worth focusing on is propelling the recovery of the tourism industry, which is poised to make a marked resurgence in 2023. After relative isolation in the first two years of the pandemic, there is significant pent-up demand for international travel. While travel and tourism in Malaysia made notable progress last year, it is still quite a long way to go from its pre-pandemic level. With stiff competition from other tourism destinations in this region, more efforts to promote Malaysia will be needed. If successful, the sector's recovery can help mitigate some of the broad economic weaknesses envisaged to take shape this year.
Besides attracting just short-term holiday travellers, some focus can also be on attracting longer-term visitors to our shores. One budding form of travelling to arise from the pandemic is working remotely away from your home country. Aware of the potential in generating foreign receipts, several countries, including Malaysia, have introduced digital nomad or "workcation" visas to entice such travellers. This is a step in the right direction to grow in a segment that seems to be more than just a short-lived trend and attract new sources of "tourism dollars" moving forward. However, based on my online research, it is noted that Malaysia's digital nomad visa is only open to IT-related professions, digital marketers and content developers. The relevant authorities could consider broadening its target market given that remote working has increasingly become the norm for non-IT and digital-related workers as well.
Malaysia will be heading into choppy waters this year and will need all the support it can get. These initiatives mentioned cover very specific areas of the economy and would not be the silver bullet that will save Malaysia from the tough road ahead. Nevertheless, putting more effort into these areas that show promising returns will play a role, however small, in shoring up economic strength to weather 2023.
---
Woon Khai Jhek, CFA, is a senior economist and head of the economic research department at RAM Rating Services Bhd
Save by subscribing to us for your print and/or digital copy.
P/S: The Edge is also available on Apple's AppStore and Androids' Google Play.