This article first appeared in The Edge Malaysia Weekly on December 26, 2022 - January 1, 2023
With political uncertainty weighing on the local bourse, the dealings of certain personalities got investors excited while a boardroom tussle made the headlines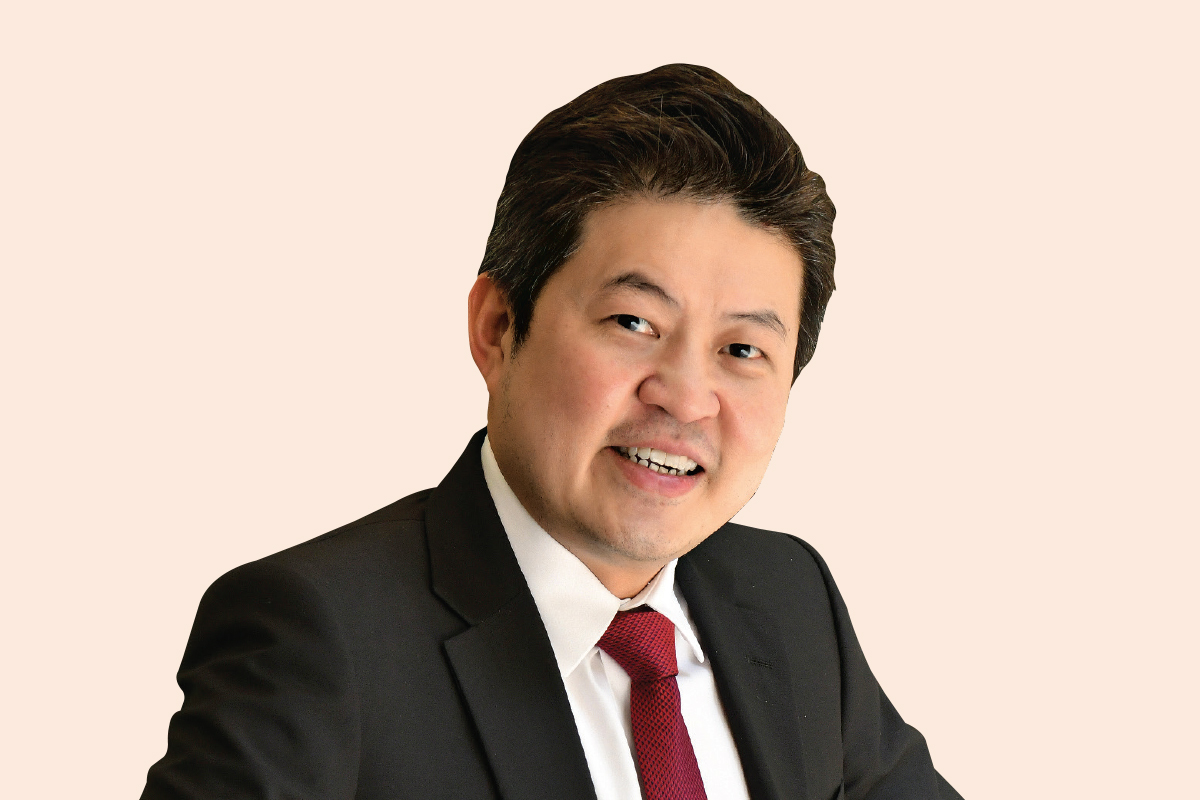 (Photo by Suhaimi Yusuf/The Edge)
Datuk Eddie Ong Choo Meng
It is hard not to notice Datuk Eddie Ong Choo Meng, given the speed at which he has expanded his business stable by buying equity interest in public-listed entities through his family vehicles, Hextar Holdings Sdn Bhd and Hextar Rubber Sdn Bhd.
He is among the few who own substantial stakes in more than five companies listed on Bursa Malaysia. To be precise, he controls nine listed companies — Hextar Global Bhd (formerly known as Halex Holdings Bhd), Hextar Healthcare Bhd (formerly known as Rubberex Corp (M) Bhd), Hextar Industries Bhd (formerly known as SCH Group Bhd), Hextar Technologies Solutions Bhd (Hextar Tech, formerly known as Complete Logistic Services Bhd), Classic Scenic Bhd, KIP Real Estate Investment Trust (REIT), Pekat Group Bhd, SWS Capital Bhd and Opcom Holdings Bhd. In addition, he has minority stakes in 30 public limited companies (PLCs).
Ong, 44, does not see himself as an entrepreneur. Instead, he told The Edge in an interview in August that he is a dealmaker who wants to create shareholder value in the companies he has invested in.
Perak Transit Bhd is Ong's latest target. He surfaced as the second-largest shareholder, with a 6.923% stake, in October and has since raised his stake to 8.753%. The share purchase prompted many to wonder whether Perak Transit would eventually become Ong's 10th PLC.
However, some quarters view him in a different light as a few corporate exercises he has undertaken have raised eyebrows.
In July, Ong consolidated his shareholding in the wooden picture frame mouldings maker Classic Scenic Bhd. He bought a 14.94% stake held by Hextar Tech, in which he also holds a 71.5% stake. His stake increased to 32.1% after the purchase.
Concurrently, he injected his real estate assets then into KIP Real Estate Investment Trust (REIT) Bhd after he took a 19.1% stake in the trust.
A month later, Ong unveiled his plan to inject his family's fertiliser manufacturing unit — Hextar Fertilizers Ltd — into Hextar Industries for RM480 million in an all-shares deal. With the issuance of 1.6 billion new shares, the Ong family's shareholding in Hextar Industries increased to 74.09%, from 45.66%.
Meanwhile, the sudden surge in the share price of Hextar Tech, a firm that is looking for a core business, had also raised eyebrows. The stock had almost doubled from RM5.60 on Oct 12 to RM13.20 on Dec 12, giving the company a market capitalisation of RM1.7 billion.
The technology company told the regulator that it was unaware of any development leading to the share price rally when it was slapped with an unusual market activity query by Bursa Malaysia.
Coincidentally, Ong sold some six million Hextar Tech shares in his own capacity to Hextar Holdings between Dec 7 and 14.
The lacklustre market sentiment in 2022 does not seem to have deterred or slowed down his pace. Will the "dealmaker" continue sniffing out more opportunities in 2023? Ong might already have something in the pipeline. — By Liew Jia Teng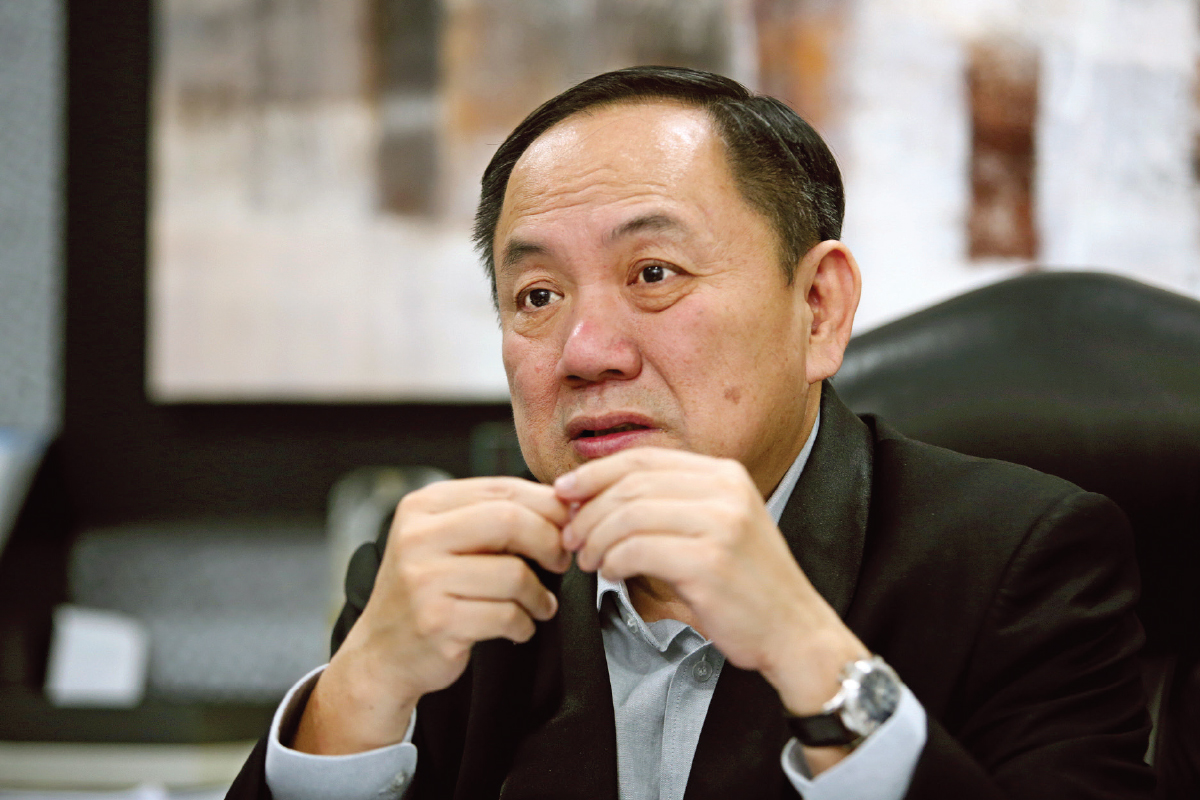 (Photo by Sam Fong/The Edge)
Datuk Seri Chiau Beng Teik
Founder and executive chairman of Chin Hin Group Bhd
Datuk Seri Chiau Beng Teik, founder of homegrown building materials specialist Chin Hin Group Bhd, has emerged as one of the most active players on the corporate scene. The low-profile, 61-year-old businessman and savvy investor, who has been on an acquisition spree over the last few years, continues to expand his business empire in 2022.
Despite only completing his primary education at SJK (C) Pei Min in Padang Setar in Alor Setar, Kedah, in 1974, Chiau started a cement trading and distribution company in the mid-1990s. He expanded Chin Hin's business from a single office in Alor Setar to a group of companies with an extensive network of branch offices and factories across Peninsular Malaysia.
Today, he has under his belt at least six public-listed companies (PLCs), namely Chin Hin, property firm Chin Hin Group Property Bhd (formerly known as Boon Koon Group Bhd), renewable energy player Solarvest Holdings Bhd, kitchen cabinet maker Signature International Bhd, safety glass maker Ajiya Bhd and electrical home appliance distributor Fiamma Holdings Bhd.
Chiau's first major move this year was on March 18, when Chin Hin announced its intention to acquire a 24.68% stake in Ajiya for RM104.4 million. The transaction was completed on April 28. Subsequently, Chiau was appointed executive director of Ajiya on May 6 before being redesignated as executive chairman on July 1.
Meanwhile, it was announced on April 8 that, in his personal capacity, he would be involved in a RM336 million reverse takeover (RTO) deal involving LTKM Bhd. Under the deal, the loss-making chicken egg producer will be transformed into an electronic manufacturing services (EMS) firm to be called LA Technology Bhd. Citing "volatile market conditions'', LTKM announced on Dec 9 that it intended to review the terms of the proposed RTO.
In May, Fiamma became the latest addition to Chiau's business empire when he and Signature acquired a total equity interest of 29.59% in the company from Fiamma's then CEO Lim Choo Hong for RM225 million, or RM1.50 per share. On Sept 26, Chiau, who also holds an indirect stake of 32.5% in Signature, was appointed non-executive chairman of Fiamma.
Another significant move that Chiau made this year — again, in his personal capacity — was to acquire a 19.34% stake in Solarvest for RM103.28 million in cash, or 80 sen per share, from Chin Hin in a related party transaction. The disposal is expected to see the group record a one-off gain of RM35.68 million. — By Liew Jia Teng
Datin Fong Nyok Yoon
Founder and former executive director of Classita Holdings Bhd
Datuk Alan Chuah Chin Lai
Former managing director of Classita Holdings Bhd
It has been an eventful year for lingerie maker Classita Holdings Bhd, formerly known as Caely Holdings Bhd.
Both the founder Datin Fong Nyok Yoon and her husband, Datuk Alan Chuah Chin Lai, who is the company's former managing director, were thrust into the limelight as they were embroiled in legal actions and a slew of events such as the Malaysian Anti-Corruption Commission's (MACC) freeze order on the company's bank accounts, boardroom tussles among three factions, allegations of fraudulent transactions and appointments of four former police officers to the board.
Fong and Chuah owned stakes of 7.38% and 5.65% respectively in Classita as at Oct 5, 2022.
In April, Fong sued the company and six board members to stop a private share placement. Two months later, she lodged a police report against the board of directors for the dissemination of alleged false information on Bursa Malaysia regarding the appointment of Datuk Jovian Mandagie (son-in-law of former prime minister Datuk Seri Ismail Sabri Yaakob) and Sandraruben Neelamagham as board members.
Then, in August, both Fong and Chuah were sued by the company, which alleged that the couple had misappropriated RM30.55 million in funds from wholly-owned subsidiary Caely (M) Sdn Bhd (CMSB) through 10 questionable related-party transactions as a group of new shareholders surfaced.
In an interesting twist, Fong announced her resignation the following month, citing health reasons.
Despite the allegations of wrongdoing, new shareholders continued to emerge in the company, leading to several rounds of changes in senior management and boardroom members in 2022. Indeed, the surge in interest in controlling the lingerie maker has prompted many to wonder what has drawn them to the company.
The allegations of suspicious and irregular transactions at CMSB were brought to the fore when a forensic auditor was hired to look into its books. Work stopped halfway, however, when it was revealed that the necessary documentation relevant to the investigation could not be located. The forensic auditor, Virdos Lima Consultancy (M) Sdn Bhd, has since resumed its investigation and the focus is now on its findings.
All eyes are now on whether anyone will be prosecuted and how the current board and management will lift loss-making Classita from the doldrums. The saving grace is that the company was in a net cash position of RM10.34 million as at Sept 30.
After eight months, MACC lifted the freeze order on the company's bank accounts following completion of its probe, with no charges filed against anyone. — By Kang Siew Li
Save by subscribing to us for your print and/or digital copy.
P/S: The Edge is also available on Apple's AppStore and Androids' Google Play.