Its end-to-end digital network deployment solutions are globally accepted, as demonstrated by a string of awards in the past two years
KUALA LUMPUR (June 14): With large-scale commercial use of 5G, modern day telco networks grapple with volatility, uncertainty, complexity, and in some cases, ambiguity, as they attempt to deliver good or acceptable levels of service quality as the world moves from 3G/4G towards 5G.
In meeting these multi-pronged challenges, ZTE is committed to implementing digital delivery to continuously improve project delivery efficiency and user experience and simplify network deployment.
ZTE's digital delivery platform is designed and developed with real-time iEPMS (Intelligent Engineering Project Management System), cloudified solution, and end-to-end network O&M (operations and maintenance) platform.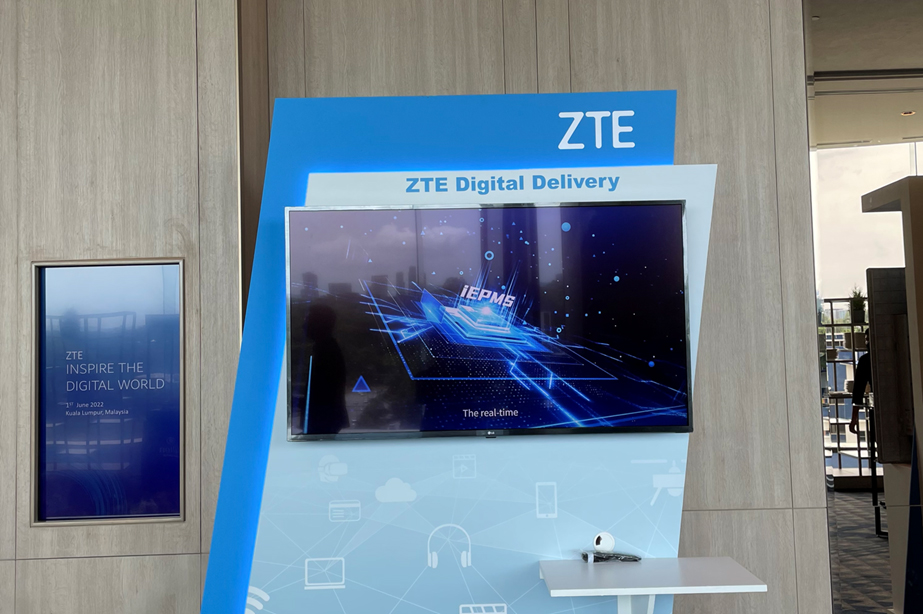 ZTE's delivery booth at the recent workshop in Kuala Lumpur where it presented to the Malaysian audience its cutting edge solutions developed for the region
ZTE iEPMS enables customers, subcontractors, and ZTE staff to manage the plan, progress, documents, and quality of the project both through mobile phone and the web. With abundant visual data, the costs, materials, outsourcing, problems, and risks of the project can be effectively managed and controlled, which greatly improves the efficiency of engineering delivery and project management. Based on ZTE iEPMS, all the information flow, item flow and financial flow in the projects are more real-time, coordinated, intelligent and visible. At present, ZTE iEPMS has been widely used in over 40,000 projects around the world.
ZTE provides a cloudified solution for network planning and network optimisation drive tests. With the network optimisation drive test tool, the engineer can complete drive tests by simply using a smart phone and automatically output reports through the cloud server. Meanwhile, through online and intelligent big data observation and analysis, customers achieve all-round optimisation, analysis, and intelligent operation of network quality, service traffic, user experience and terminal applications, thus improving user perception.
When it comes to O&M, ZTE is using the full potential of cloud computing to facilitate the use of an end-to-end O&M support platform, where management of centralised O&M equipment from different vendors, as well as equipment of different types, can be implemented.
ZTE also has adopted many means such as alarm compression, trouble tickets dispatching, and automated performance reporting to reduce manual intervention. In addition to improving management efficiency, ZTE has been striving to provide customers with intelligent delivery for the improvement of both efficiency and customer satisfaction.
ZTE's digital delivery platform has delivered results admirably, as seen in various telcos all over the world, including Digi, U Mobile, etc.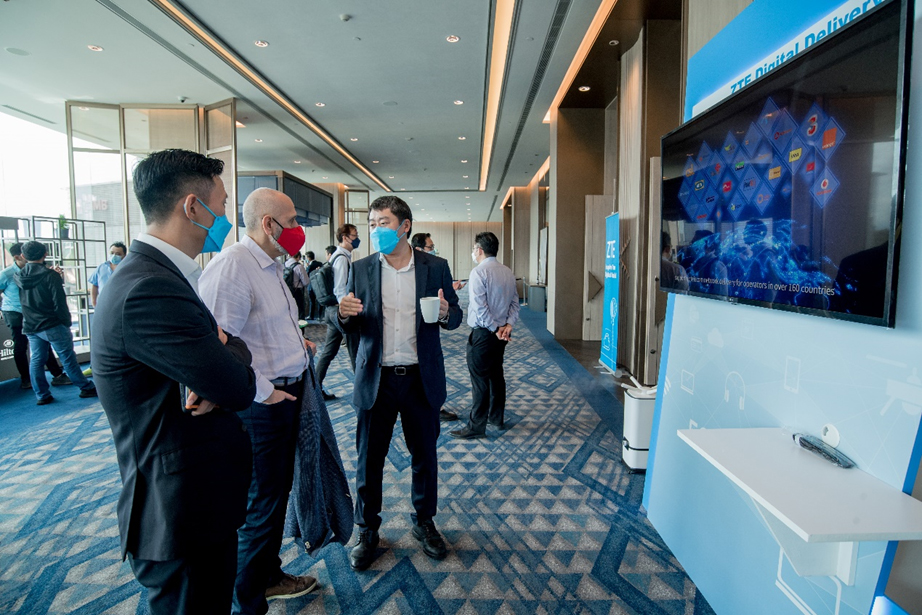 Mr Wang Qi Ming (right), Deputy Country Manager of ZTE Malaysia, engaging the audience on what ZTE can offer as solutions to the challenging world of modern telecommunications
Wang Qi Ming, Deputy Country Manager of ZTE Malaysia, said: "We are pleased to be part of the Malaysian telco ecosystem and to play our role in enhancing 4G LTE, with a view towards greater involvement in ushering the era of 5G here. Moving forward with the in-depth digital transformation of the industry, ZTE will continue to work with domestic operators and industry partners to improve private network customisation efficiency, achieve rapid replication of experience in digital transformation, and promote industry innovations." (ends)