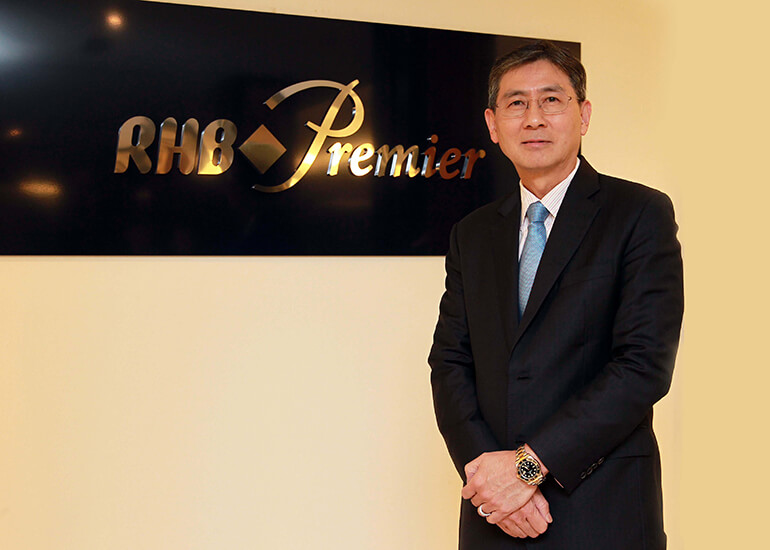 At RHB, we want to help you make your money work harder for you so that you can have peace of mind, and the time to go out to spend it.
The world is currently facing a rough economic environment and Malaysia is no different. A volatile foreign exchange market, coupled with tight cash flow mean that the country's financial institutions have had to step up their efforts to face these challenges.
According to an RHB Research Sdn Bhd report, Malaysia's economic growth is expected to slow down to 3.9% this year from 5% last year.
Be that as it may, affluence in Malaysia has been rising steadily in recent years with median household income increasing at an average of 11% per year from 2011 to 2015, Statistics Department data show.
It is worth noting that RHB is a key player in the country's retail banking and Wealth Management environment. In fact, RHB Premier aims to leverage the growth potential of this segment.
"You are rich when you have money but when do you call yourself wealthy?" asks RHB Bank Bhd Executive Director U Chen Hock. "It is when you have the money and, more importantly, the time to spend it."
While private investments are projected to climb at a slower pace of 4.2% this year from 6.4 per cent last year, U remains unfazed. With new offerings and services, RHB Banking Group projects to achieve a 30% increase in fresh customer acquisition by year-end.
RHB's wealth products may seem complex at first glance but they are inherently simple. They revolve around what people want and what their aspirations are.
"We cannot design things without the customer in the equation. That is something we are very mindful and conscious about when we strive for improvement," U comments.
Currently, only 2% of RHB's 3.9 million customers are from the affluent segment but the banking group hopes to achieve an 85% growth in customers by 2020.
What truly matters
According to U, Premier customers — individuals with minimum assets under management of RM200,000 or those with a home valued at more than RM1 million or those with a monthly salary or income of at least RM20,000 — truly recognise the convenience of personalised and on-demand services. In other words, customers want solutions that will reward them in time.
"Personally, [my] family is very close to my heart. I'd like to spend more time with them, and travelling is a great way to do that," he adds.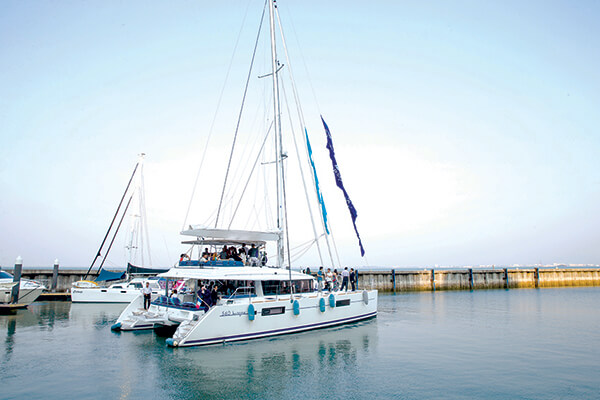 A Connoisseur's Evening is the first ever lifestyle event that is jointly organized by RHB Premier and Robb Report which is meant to reward our existing customers for their support
RHB Premier provides investors with opportunities to participate in Investment Talks in order to gain market intelligence and insights.
Under real-time solutions, customers have access to RHB My Money Tools, a personalised online dashboard that contains banking profiles, retail portfolios, economic outlook and personal wealth data.
"The close relationships we have built with our clients over the years have enabled us to better understand their investment and lifestyle needs, and that's helping us come up with better solutions. We know the risk profiles of our customers, so we can provide products and services that better fit their investment needs," U says.
In his endeavour to forge meaningful ties between business owners and entrepreneurs, U provides customers with networking opportunities — a feature of wealth products that he finds increasingly sought after by contemporary consumers.
To RHB, a holistic approach to financial solutions encompasses the gaining and sharing of knowledge, experience and passion. Exclusive activities, such as car launches, yachting and golf events, serve as platforms to reward customers with exciting lifestyle experiences and the chance to build connections with like-minded individuals.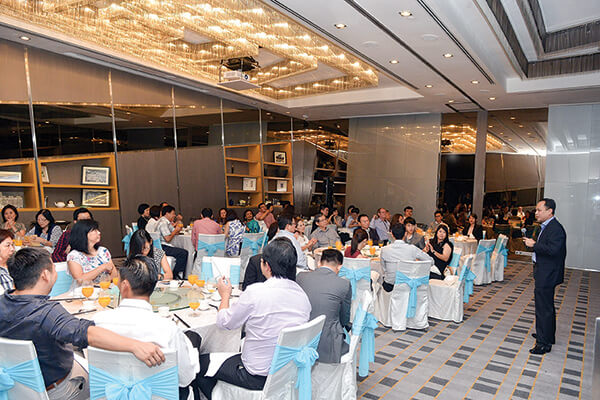 RHB Premier provides investors with opportunities to participate in Investment Talks in order to gain market intelligence and insights.
U plans to roll out even more events in the coming months, one of which is the RHB Premium Cards Golf Series. This special tournament for Premier customers comes with a grand finale prize of a BMW 320i Sport and will take place from Nov 17 to Dec 8.
"It's not just through our banking services but also through our experiences that customers differentiate us from our competitors," U says, adding that every aspect of RHB Premier works in tandem with lifestyle experiences, be it the Visa Infinite debit and credit cards or various other financial solutions.
As at July, RHB Premier had 18 dedicated centres nationwide and targets to add five more by next year.
"Our aspiration is to continue to build on [RHB Premier's] momentum and to continuously enhance our products and services," says U. "We would like to one day see RHB Premier become synonymous with premium banking services in Malaysia. That will be the ultimate satisfaction."