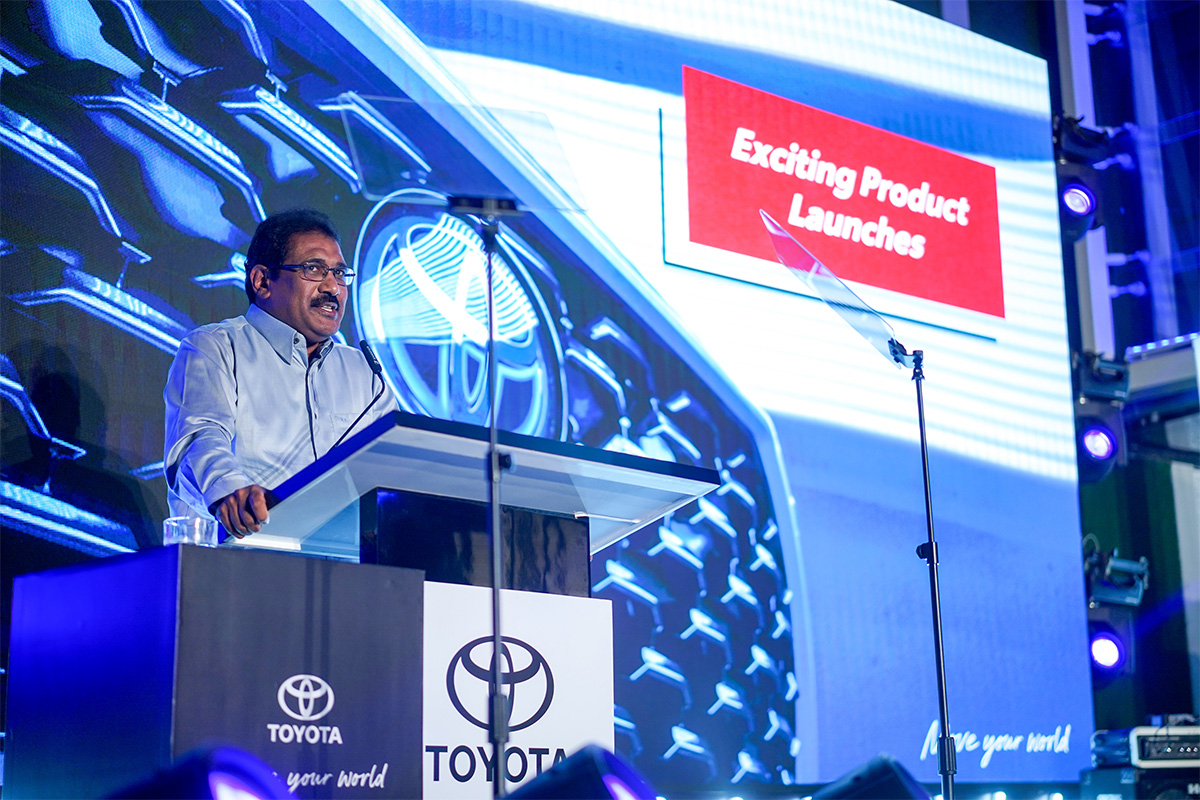 Ravindran K, President, UMW Toyota Motor Sdn Bhd addressing the guests at Toyota's Move Your World Media Night.
Malaysians will soon have their world of car ownership moved, following the implementation of Toyota's new regional vision – 'Move Your World', which sees Toyota Malaysia aligning with other markets across the Asia Pacific.
More than a new tagline, 'Move Your World' encapsulates Toyota's aims to realise a future mobility society, creating happiness and mobility for all as Toyota transitions into a mobility company. The vision will see the exploration of new systems and services aimed at making car ownership more convenient than ever.
From the Racetrack to the Streets
For serious automotive enthusiasts, Toyota is continuing to move limits by implementing the lessons of the racetrack into the development of iconic GR performance models. Created from TOYOTA GAZOO Racing's never-ending pursuit to develop exciting cars, models in the range are constantly pushing the limits of engineering.
New GR models slated to be launched in 2023 continue the practice of optimising Toyota's motorsports heritage to innovate new technologies and solutions under the pressure of competition and the diversity of road conditions.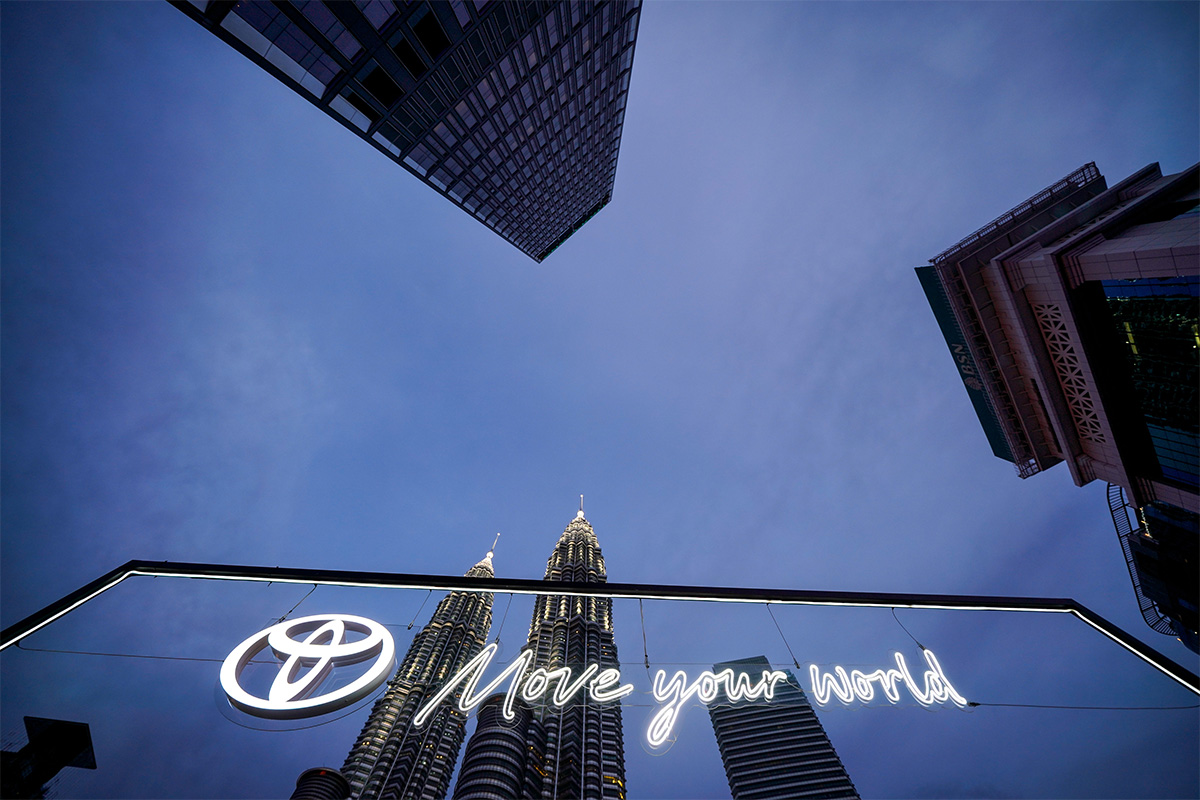 The celebrations at Toyota's recent Move Your World Media Night at the W Hotel Kuala Lumpur.
Moving Towards a Better Future
The move towards net zero carbon emissions requires a multi-prong approach that allows drivers of all lifestyles to be part of this journey. Towards this end, Toyota has a adopted a multi-pathway strategy for electrifying its model line-up with a variety of EV technologies.
In Malaysia, Toyota believes that Hybrid EVs are the most accessible option for car owners to begin their carbon-reducing journey. In this category, the Corolla Cross Hybrid Electric will be joined by a second Toyota HEV in 2023.
Going the Extra Mile
Focusing on the concerns of drivers, particularly safety and convenience, the 'Move Your World' vision will see Toyota going the Extra Mile to move daily life with a slew of market leading sales, ownership and aftersales services for customers.
From the Toyota Insurance Package that covers vehicles of all ages with a host of free protections and services, to the Toyota Service Savers that helps owners keep their cars performing optimally with attractive holistic servicing plans, to the Toyota Financial Packages that offer the most ideal vehicle financing choices to fit a range of needs and lifestyles, including low rates for lower carbon vehicles.
Customers will also be rewarded for their expenses through the Toyota Loyal-T programme, enabling them to earn points for purchases, servicing or repairs, and even for vehicle insurance renewals. Car owners will be protected through the Toyota Vehicle Telematics System (VTS) that helps them keep track of their vehicles ?in real-time via an app or browser and stay safer with support services.
Creating Happiness and Mobility for All
Since the start of the year, Toyota has put smiles on the faces of 90,595 new car owners (Toyota & Lexus units), with a 44% increase in year-on-year sales to date (January – November).
Toyota aims to maintain this competitive record in 2023 with an exciting line-up of new models to suit every driver profile.
To discover more about how Toyota will Move Your World and explore its offerings in Malaysia, visit the newly revamped website at www.toyota.com.my