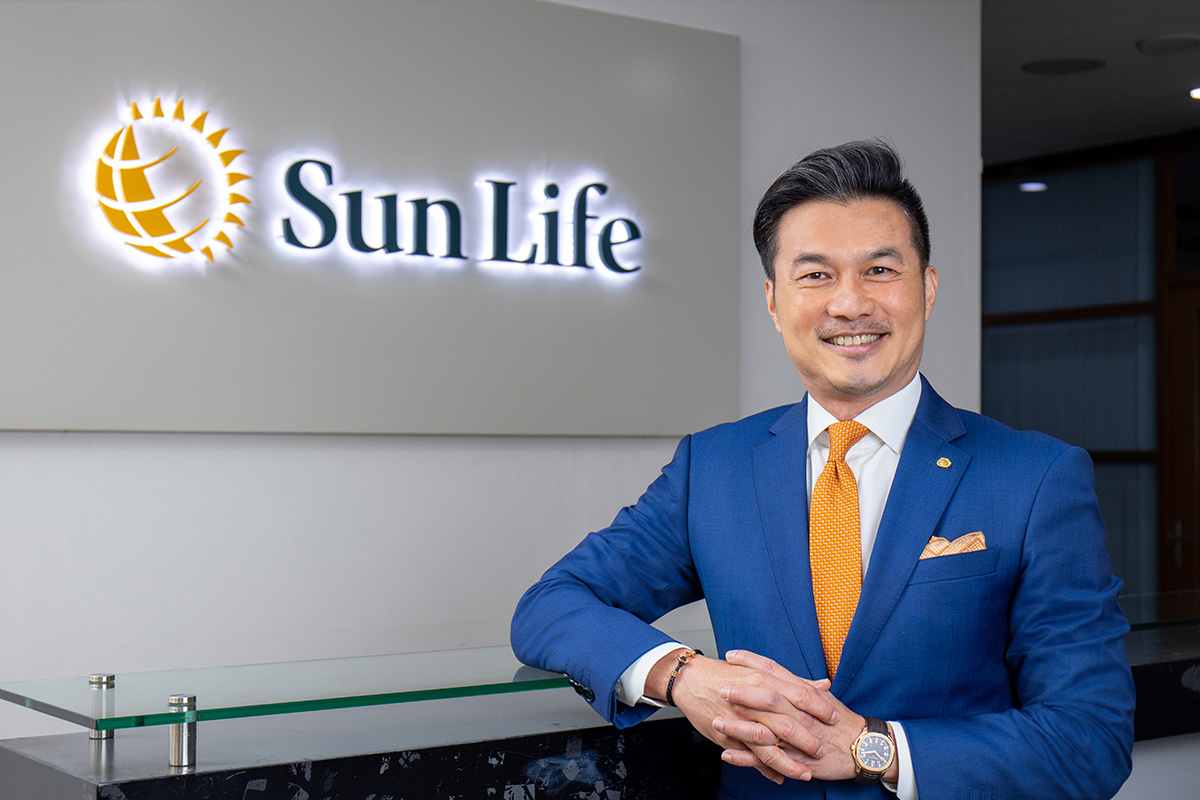 It goes without saying that we live in unprecedented times due to the challenges caused by the COVID-19 pandemic.
With the pandemic reshaping lives, the economy as well as consumer behaviour, one of the sectors that witnessed a significant change was the insurance/takaful industry where more people are looking at bolstering financial security for themselves and their families, now and for the future.
Life insurance and family takaful provider, Sun Life Malaysia, a joint venture between Sun Life Assurance Company of Canada and Khazanah Nasional Berhad, responded quickly to fill the protection gaps and help its clients tide through the COVID-19 curveballs.
A Positive Year Despite Challenges
Raymond Lew, CEO and President / Country Head of Sun Life Malaysia said, "The economic and social effects of the pandemic are putting increasing pressure on people to reassess their finances. Sun Life Malaysia sees first-hand the importance of building financial security. We have been dedicating our resources to helping Clients create more stable and secure financial futures - be it through innovative products, proactive education or improving access to better coverage to meet their financial goals."
Putting the needs of Clients first, Sun Life Malaysia ramped up its Client support measures by launching a RM2 Million COVID-19 Relief Fund, in multiple tranches, which todate have benefited 897 Clients and their families. It also extended the Premium/Contribution Deferment programme until 31 December 2021, and its RM500,000 COVID-19 Vaccination Complication Fund until 30 June 2022; and launched a new COVID-19 Special Medical Coverage, which provided financial aid to Clients hospitalised due to the virus.
"Our quick decision to expand our capabilities to address the financial and protection gaps have proved beneficial to both our Clients and the company. It enabled us to continue delivering on our purpose of empowering people achieve lifetime financial security and live healthier lives, at the same time, achieved positive business growth," Lew said.
2021 also saw the company successfully maintaining its position as the country's top Bancatakaful operator with close to a third market share.
Improving Digital Pathway
Lew describes the pandemic being a springboard for the company's digital transformation. "The pandemic triggered a deeper look into our digitalisation roadmap to deliver new and improved Client experiences and to keep our competitive edge," Lew explained.
The company ramped up the features of its SunAccess Client App and web portal; rolled out an e-hibah nomination feature within the SunAccess, a first-of-its-kind for industry, allowing clients to designate their beneficiary in a seamless, convenient, and secure manner. This new e-service saw a sizeable increase of over 38% of the nomination to digital transaction since its rollout in March 2020.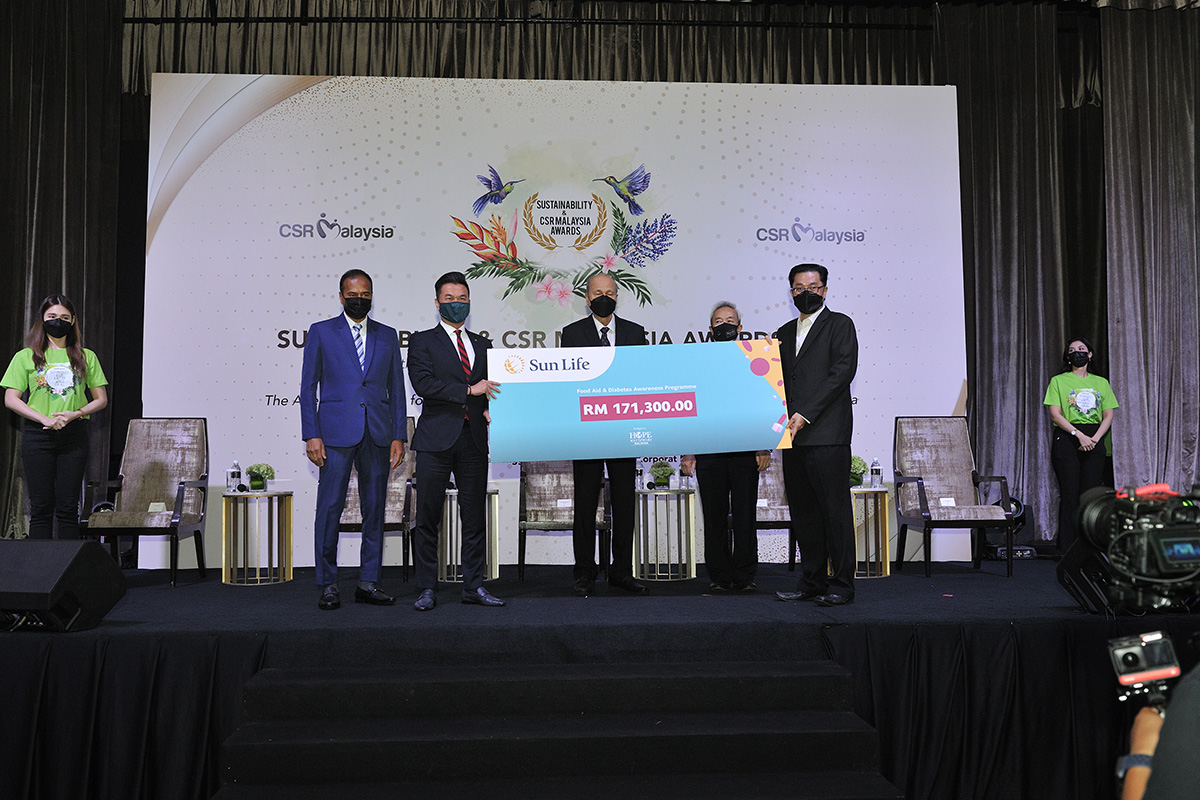 Focus On Sustainability, Health And Wellness
The past year also saw Sun Life Malaysia advancing its sustainability agenda by focusing on initiatives anchored on Environment, Social and Governance (ESG) investing and fostering healthier lives.
It launched an investment linked ESG fund - the Sun Life Malaysia Global Sustainable Fund, a first-of-its-kind for the industry and the country. The introduction of the new fund is making sustainable investment more accessible and enable more people to contribute to a more inclusive economy.
To help foster healthier lives, Sun Life Malaysia developed a structured 6-month digital Brighter Wellness Programme, focusing on financial, physical and mental well-being, which reached more than 2.5 million people. The company continues to advocate diabetes awareness with its Brighter Health Blood Screening programme which offers free blood screening through participating pharmacy partners as well as financial aid to community programmes.
The past year also saw Sun Life Malaysia show its support for the underprivileged through various outreach and empowerment programmes for B40 women entrepreneurs and Orang Asli children, under its Diversity, Equity & Inclusion (DE&I) pillar.
Towards A Brighter Year Ahead
These efforts put forward by Sun Life Malaysia in 2021 serve as bridge to a brighter year ahead with solid growth prospects.
"For 2022, Sun Life Malaysia remain focus on our three-point growth strategy - product innovation to drive good financial decisions and habits; fast-tracking our Digital Enterprise (DE) goals and advancing sustainability. Ultimately, our strength in delivering the best Client experiences will help us grow our Clients base and cement growth," Lew added.
Under Digital Enterprise goals, the company looks to honing its digital competencies to provide seamless digital Client experiences. Under Sustainability strategy, meanwhile, the focus is on building a positive, sustainable and healthier world through integrating sustainable practices across its businesses, developing more innovative solutions to help close coverage gaps and inspiring the communities around to take charge of their overall well-being.
Ultimately, Sun Life Malaysia aims to be the driving force in helping Clients and Malaysians take clear actions towards achieving their wealth, health, and protection goals for the future.