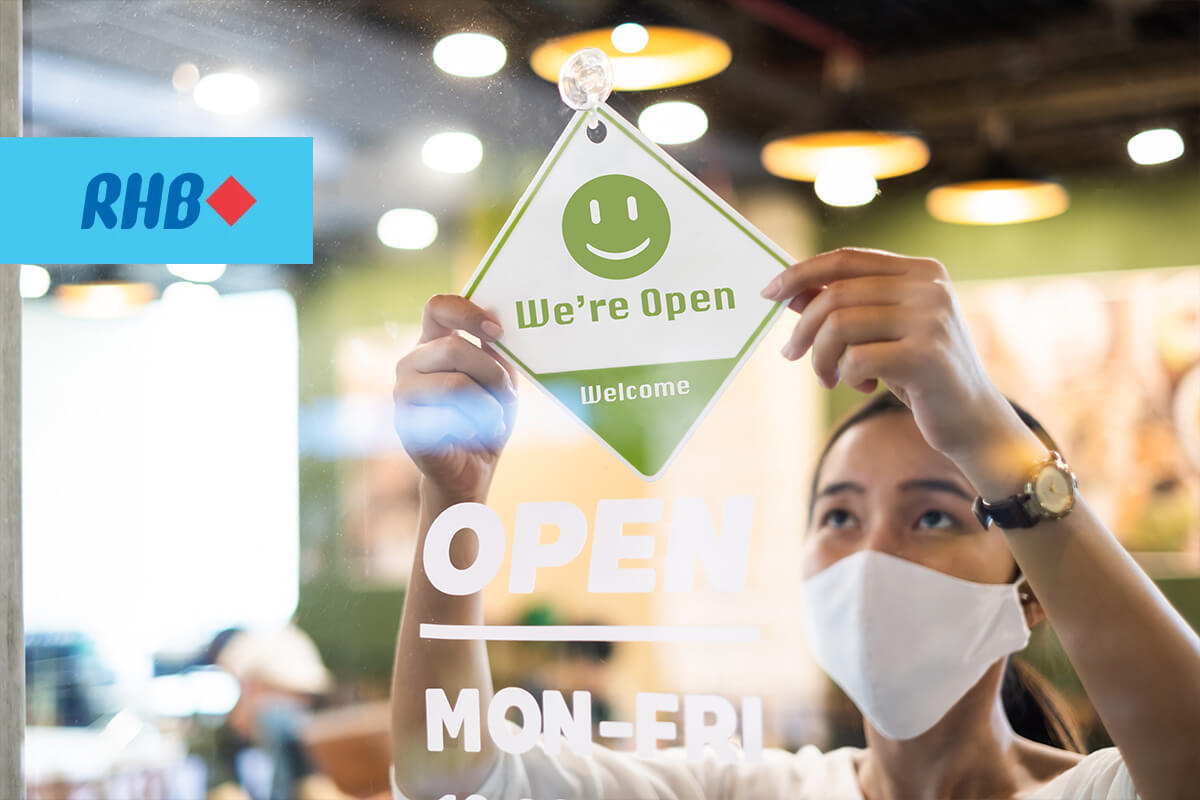 Business challenges of 2021
With the start of the new year, businesses are now budgeting and planning how to tackle the challenges presented on the horizon. At the top of the priority list should be digitalising parts of the business processes or even adopting an entirely new digital business model altogether.
Digitalisation will remain a key theme for 2021 because companies both large and small are still required to invest in new digital infrastructures and technological solutions to gain a leg-up in a digitally competitive environment, which is growing increasingly feisty as time passes.
In addition, businesses are required to put their best foot forward to capture the business opportunities that are expected to open up. Malaysia's gross domestic product (GDP) is anticipated to grow between 6.5% and 7.5% in 2021, after a 4.5% contraction in 2020 brought on by the pandemic, according to an economic report published by the Ministry of Finance (MoF) last year.
Efficient companies with solid digital frameworks will thrive in such an environment, capturing large swathes of the growth presented by the expected economic rebound, thanks to the leverage brought on by technology.
However, RHB Bank's frequent conversations with the small and medium enterprise (SME) community have revealed that many SMEs lack the resources to adapt to this fast-changing environment. Large amounts of capital were spent to keep businesses afloat in 2020, and many companies have yet to recover their revenue sources lost during the pandemic.
Budgeting for 2021 has never been more difficult as companies are forced to slash their budgets and enter into preservation mode. Despite being the key to the company's recovery, digitalisation efforts have ironically been pushed down the priority ladder, becoming a mere afterthought only considered after the company is out of the woods.
Making access to capital easy and efficient
Access to capital has been one of the major obstacles preventing companies from investing in digitalisation efforts. Here at RHB Bank, we believe SMEs should be rewarded for their innovative ideas and tenacity, instead of being held back by the lack of access to capital.
With these considerations in mind, RHB Bank has launched several initiatives to lower such barriers and make access to capital easy and quick.
As part of a larger SME Digital Transformation initiative, RHB Bank launched an "SME Online Financing" programme in mid-2018. It is the first digital lending portal in Malaysia to exclusively target SME businesses for their digital transformation journey.
Through this programme, businesses are able to obtain financing of up to RM1,000,000 for tenures between six and 84 months without any collateral required. Through this service, customers can apply for financing online and submit documents digitally, in a process that takes about 10 minutes. Customers only need to provide two documents — a digital copy of the applicant's Malaysian identification card (MyKad) and bank statements for the previous six months.
The new RHB Financing (SME) mobile app
Since the launch of the SME Online Financing web portal in 2018, RHB has seen encouraging responses from its customers, and more than doubled its small-ticket business lending portfolio in 2019. The response has been increasingly warm in recent months due to the numerous campaigns launched by the Malaysian government aimed at encouraging digital adoption among small businesses. Thus, the bank had again more than doubled its 2019 small-ticket business lending portfolio as at December 2020.
After running the campaign for more than two years, companies cite two key obstacles that hinder the customer experience — the onboarding process, although fully digital, still relies on a laptop or PC, and the lack of access to relationship managers of the bank.
In the light of this feedback, RHB Bank launched the RHB Financing (SME) mobile app in August 2020 to complement its existing SME Online Financing web portal. This is the first "customer self-initiated" financing app in Malaysia as well as Southeast Asia, and is the latest addition to the broader RHB Bank SME Ecosystem, which offers end-to-end financial services as well as innovative and versatile financing solutions for SMEs.
In addition to the same financing terms provided in the SME Online Financing programme, the new mobile app automates the customer onboarding process and adds a new dimension of digitalisation to the application submission process. Now, customers are able to submit and check their applications for working capital financing directly through their mobile phones.
Not only does this feature eliminate the need for business owners to visit a bank branch physically to submit their applications in this pandemic-ridden environment, but it also allows them to access their application status in real time with the convenience of their mobile phone.
The app is powered by artificial intelligence, machine learning and big data capabilities to better fit the customer's financing needs and wants. The app is also outfitted with facial recognition features and real-time application processing capabilities to provide an additional layer of security and convenience.
These numerous features are introduced with the goal of empowering business owners to give them more control of their finances instead of relying heavily on banking personnel and phone calls. Through this new app, RHB Bank hopes to finance at least RM500 million in support of small businesses in 2021, while ensuring access to a safe and efficient platform to build their operations.
Customer mobile app
Looking back, the SME Online Financing programme originally served as a small portion of a wider SME Digital Transformation initiative. It has now been transformed into a significant player within the overall SME digital lending space in the country.
The pandemic and subsequent Movement Control Order have disrupted the SME lending landscape, shifting customer preference from physical to digital in terms of applying for business loans.
Despite the recent launch of the RHB Financing (SME) mobile app, RHB Bank will continue to introduce enhancements to the SME Online Financing programme to provide better customer experience and improve the application processing efficiency rate.
Apply for SME financing via the RHB Financing (SME) Mobile App now