Faced by the rapidly evolving world of Industry 4.0 (IR4.0), forward thinking business leaders in the manufacturing, production, warehousing, and associated industries have pushed digitalisation to the top of their agenda.
In the quest to achieve greater efficiency, safety and quality, the business leaders have started their IR4.0 journey by investing in emerging technologies such as robotics, artificial intelligence (AI), the internet of things (IoT), machine-to-machine (M2M), and of course automation.
At the heart of this journey is smart automation, which addresses one of the most common challenges faced by manufacturing – downtime. According to IDC's Asia Pacific Insights Annual Survey 2019, 24% of manufacturing costs were attributed to downtime, with 90% of maintenance work categorised as 'crisis work' to fix the downtimes.
Transitioning to Smart Ecosystems
To ensure the best results, an effective transformational journey must envision more than the automation of the manufacturing process. The entire operating ecosystem - comprising customers, suppliers and trading partners, applications, data service providers and associated technologies - should be strategically digitalised. Interoperability is the key attribute that has propelled the adoption of smart manufacturing ecosystems.
In July 2020, manufacturing leaders across three regions participated in a survey conducted by Deloitte and the Manufacturers Alliance for Productivity and Innovation (MAPI). One significant takeaway is that, manufacturers believe that an ecosystem approach could help them unlock value and benefits. Eighty-five percent (85%) of the respondents agree that ecosystems are growing in importance, while 87% believe broad ecosystems can help them stay competitive.
In Malaysia, the government has reaffirmed the urgency of driving digitalisation across industries. Under the National Fourth Industrial Revolution (4IR) Policy, various initiatives were recommended, including the Malaysian International Trade and Industry ministry's (MITI's) Industry4wrd policy, containing three core elements and eight core thrusts to create a pathway for enhanced productivity, job creation, and growing a highly-skilled talent pool in the manufacturing sector.
Unlocking the Power of Smart Services
In addition to aligning with the national digital agenda, leaders in Malaysia have a timely opportunity to accelerate their digital plans by utilising smart services. When used as a part of the core of their strategic digital implementation, smart services will help secure targeted outcomes. This can include efficient integrated production in real-time manufacturing with predictive analytics - which can transform their ecosystem radically by improving the quality of experience and performance for employees, as well as enhance the quality of products and services for customers and other stakeholders.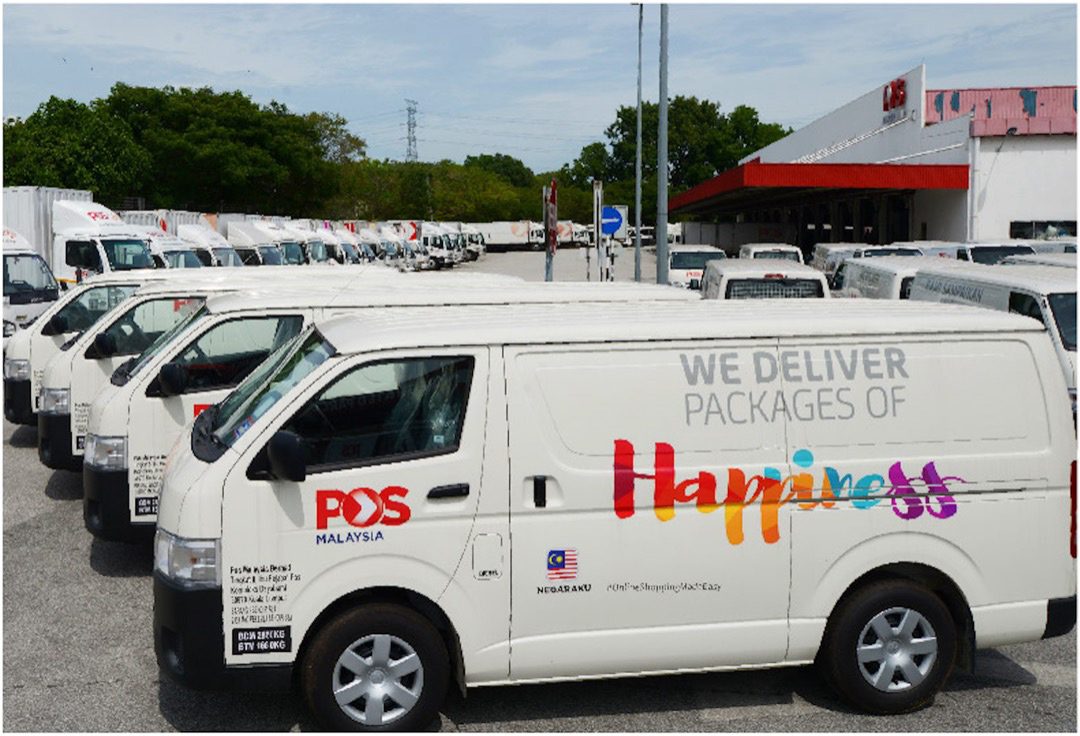 "There are countless use cases for smart services across all verticals, and its proven that these investments have brought positive returns for businesses. The critical success factor is in a good execution plan," commented Mohamad Rejab Sulaiman, Head of Products & Innovation, TM ONE. "Unfortunately, many organisations fail to extract value from smart services due haphazard implementation, the root cause of which is the lack of experience.
"When the solutions involve different types of technologies, implementation complexities and operational expertise, you need to have well-experienced strategic digital solutions partner such as TM ONE (the enterprise and public sector arm of Telekom Malaysia Berhad (TM), who has the know-how and a proven track record to unlock the potential of smart services for businesses."
One successful implementation of TM ONE is being involved with Pos Malaysia Group's evolving digital transformation journey. The POS Malaysia Group embarked on its three-year modernisation and transformation plan to remain relevant, competitive and profitable. One of the main components of this plan was the enhancement of customer experience (CX) through the revamp of its website and an enhanced mobile application, which has seen more than 1.3 million downloads with an average of 200,000 monthly users from January to July 2020. This ongoing adoption of digital technologies is helping the country's more than 200 year-old traditional postal service expand into digital era opportunities such as providing financial services and supply chain solutions.
Accelerating the Data Driven Journey
By definition, digitalised companies are on data-driven journeys. To help fast track progress, TM ONE continues to develop smart solutions and tools such as Overall Equipment Effectiveness (OEE) — which helps manufacturers address efficiency and productivity gaps without human intervention. Outcomes from OEE adoption include the reduction of common causes of equipment failure, maximising workforce effectiveness, and opening up the capacity to visualise overall performance more seamlessly.
OEE integrates real-time data for endpoints – production machines, for example – including availability, effectiveness and scheduling. This helps supervisory staff monitor individual performance as well as maintain overall visibility of the production line. Data from OEE is made available through the cloud platform, enabling monitoring capabilities remotely at any time. Soon, 5G connectivity with its real-time capabilities will further enhance data security and deliver higher throughput for the assembly lines communications.
Technology is one of the complementing element required to propel your business into IR4.0. Experienced forward thinking leaders take advantage of a successful co-innovation partnership, which offers attributes such as professional services and service capabilities. Oracle research found, for example, that "IT decision-makers don't just want a productised solution, they also want the solution provider to incorporate and manage connectivity for them. Three-quarters of the respondents would prefer that connectivity be bundled into their solution of choice".
The next few years, will be the most crucial ones for Malaysia's manufacturing, production, warehousing and associated industries. Choosing the right partner will determine their digital transformational success and carve a path towards sustainable growth and value in the local and global arena.
Over the years, TM ONE's carefully-designed and executed solutions have enabled the positive disruption and continuous innovation of many businesses and public sector areas, such as:
TM ONE Mobile Field Workforce (FORCE), an all-in-one system that helps operational teams and management to manage field workers' schedules, assign work orders and receive constant and immediate updates on the status and progress of jobs done on-site.
TM ONE Fleet Management System (FMS), all company-owned vehicles can be satellite-tracked and their real-time location can be viewed through a web portal or mobile app. The fleet operations team can track and monitor the vehicle's activities and drivers' driving patterns.
The state-of-the-art Twin Core Data Centre that is a carrier-neutral green data centre designed to provide high-value managed services to the ASEAN region.
For more information about TM ONE Smart Services, visit https://www.tmone.link/smart_services