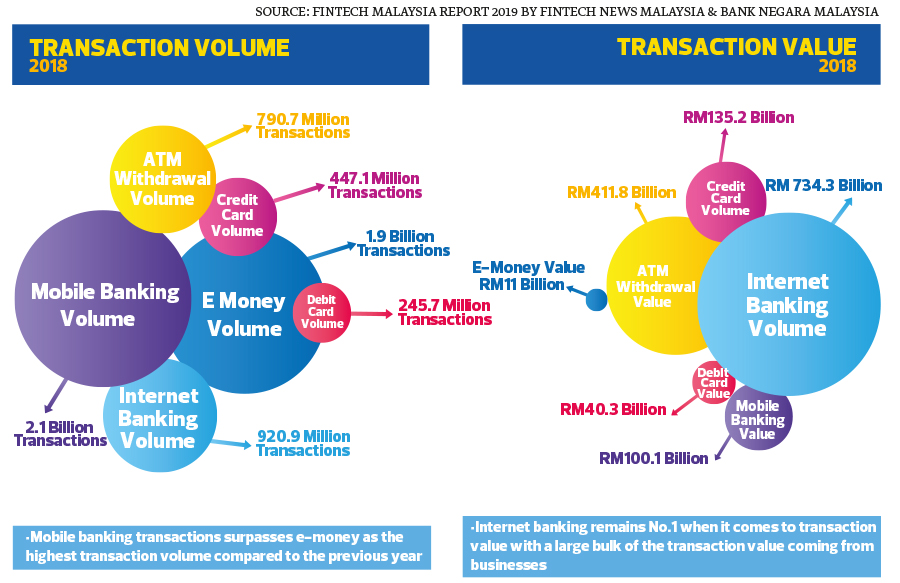 Making purchases online are now easier than ever — customers select the items from the online retail platform, add them to a virtual shopping cart and then complete the transaction by paying using an e-wallet, interbank transfer or bank cards. The ease and assurance with which the transaction is completed is possible, thanks to payment gateway platforms. Payment gateway solutions such as iPay88 and KipleBiz connect merchants with consumers — from the buying and selling of goods to the payment of monthly instalments of car loans, insurance dues and college tuition fees.
"Payment gateways play an infrastructure role in a cashless society. Think of it as a highway to enable payment transaction while the different modes of payment such as e-wallets, credit cards, debit cards and bank transfers are the different types of vehicles that run on this highway," says iPay88 Sdn Bhd co-founder and executive director Chan Kok Long.
The company ventured into payment gateway solutions in 2000 (at the time it was known as Mobile88). "Back then, we wanted to sell prepaid top-up services over the internet, because a prepaid card is just a set of numbers and these sets of numbers can actually be delivered via digital media such as email and message. To do this, we needed a payment gateway. So, we built our own and, after we had used it for about five years, Fujifilm came to us asking to use our gateway. We were very surprised that a conglomerate like Fujifilm could not have its own payment gateway.
"That got us thinking that, if a multinational company like Fujifilm had issues getting their own payment gateway from banks, then it would be more of a challenge for SMEs (small and medium enterprises). So, we saw a huge opportunity and revisited our technology, from one that served our own purpose to one that could offer payment as a service. We revamped some systems and put in some processes and, after a year, we decided to market to SMEs," he says, adding that iPay88 was registered in 2006.
In the early years, the adoption was slow, as digital payment was still in its infancy. Because iPay88 was the only payment gateway, companies that needed digital payments would go to it. "So, we were capturing some 90% of the market," he says, adding that group-buy players such as Groupon spurred a lot of interest in digital payment, allowing iPay88 to turn a profit from 2009. "Prior to that, the excitement came from AirAsia because, if you wanted to fly cheap, you had to buy the tickets online. So, that spurred the increase in the adoption rate for digital payments."
In 2006, iPay88 processed one million transactions a month, with a gross transaction value of RM100 million, on the payment gateway. Today, iPay88 (which is 51%-owned by Japanese conglomerate NTT Data Corp) processes 30 million transactions a month, with a gross transaction value at RM2.5 billion — securing 50% of the market share for all online transactions.
A newer entrant to the payment gateway scene, KiplePay Sdn Bhd's KipleBiz has been empowering SME business owners to further customise their business needs through payment plugins on e-commerce multiple building platforms. "Our customers look to us for a seamless payment journey and for help to run their operations more efficiently and operate with continuous cash flow through our fast settlement commitment," says CEO Tan Kay Yen, adding that it has doubled its merchant base, along with an increase of about 40% in gross transaction value annually.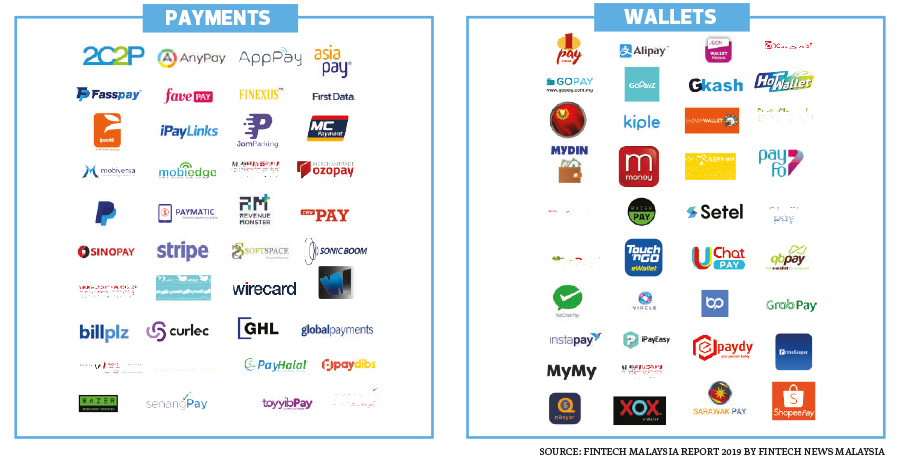 Complementary effect on payment gateway landscape
Beginning with credit cards and internet banking, the methods of payment today include e-wallets, which are increasing in popularity, thanks to promotions offered to attract more users. And thanks to innovations in technology, unconventional and creative digital payment methods such as buy-now-pay-later or pay-for-me are also coming onto the scene, says iPay88's Chan.
Driving the growth of payment gateways is the rise in smartphone penetration. "Most people these days have a smartphone, which come with more functionalities that make shopping online so easy, allowing consumers to compare prices, check reviews about the product and the merchants," adds Chan.
Coupled with that is the rise in the number of e-wallet players, which Malaysia Digital Economy Corporation (MDEC) vice-president of global growth acceleration, Gopi Ganesalingam, says is the fourth most used payment option for e-commerce transactions. Although e-wallets account for just 7% of e-commerce transactions, he says, this method is expected to be the fastest-growing between 2019 and 2021, with uptake increasing at a compound annual growth rate of 53% to 2021. "By which point, it will take a 16% share of the Malaysian payments market," Gopi says.
He adds that e-wallets as a payment option have the potential to increase financial inclusivity, thus allowing more consumers to perform electronic transactions. In KiplePay's case, Tan says having an e-wallet (KiplePay e-wallet), coupled with its payment gateway (KipleBiz), allows it to create a seamless and consolidated experience for customers. "KiplePay's e-wallet also enables us to tap into the segment of the market that may not have access to credit facilities — such as students and foreign workers," he points out.
Tan says the growth of e-wallets has a complementary effect on the payment gateway landscape. "E-wallets open up accessibility and allow for the convenience of digital payments not only when shopping online but at bricks-and-mortar stores as well. With the popularity of e-wallets on the rise, it increases the volume and value of transactions being processed by the payment gateway," he says.
Chan concurs, adding: "The more methods of payments there are, the more active the payment gateway will be — just like if there are more vehicles, then the busier the highway."
The pandemic effect
The Covid-19 pandemic has also prompted consumers to adopt a low-touch or no-touch lifestyle — accelerating the rise in cashless payments or electronic payments. Pointing to a Mastercard Impact Studies, Gopi says Malaysians' use of cash has declined to 64% since the beginning of the pandemic.
"The studies showed that about 40% of Malaysian consumers reported an increased use of mobile/digital wallets, followed by contactless debit cards at 26% and contactless credit cards at 22%," he says, adding that Malaysia is also leading in the use of e-wallets in the region, ahead of the Philippines, Thailand and Singapore.
What is also interesting is that there are more merchants shifting online because of the pandemic. KiplePay's Tan says, "There are merchants who were not in the online space and who were predominantly physical- and retail-centric who have now signed up with us.
"Online shopping is not new … and, right now, the need for contactless payment and delivery has made it more popular, as even older consumers are being trained to shift from traditional to online shopping.
"Retailers have also realised that their conversations with customers need to continue onto the online space to ensure that their brand and product strength remain authentic and personalised, and that they need to be prepared for the time when customers are ready to return to their stores."
Although the pandemic has prompted the move to go cashless, Gopi says payments companies targeting verticals hit hardest by Covid-19 — such as travel, restaurants, and events and entertainment — will face short-term challenges. "[But] we have seen companies such as Storehub and iPay88 quickly pivot and diversify their product offerings during the pandemic to better support their merchants," he adds.
Just recently, iPay88 announced that those who wished to book a new Toyota vehicle or renew their car insurance could do so on the Toyota website using its payment gateway.
Lessons in going cashless
Gopi says there are 77 companies in the payments and e-wallet verticals in Malaysia. Referencing Bank Negara Malaysia statistics, he says, e-payment transactions per capita in 2019 grew 81% to 149.5 from 82.6 in 2015.
Even so, Chan believes there is much work to be done. "Today, the digital payments transacted in the market make up only 10% of total retail transactions. The rest is cash. We have not reached the maturity stage, where everyone is on a digital payment platform … So, the question is how are we going to help the country to turn into a cashless society?"
Gopi believes there are lessons that can be drawn from the experience of other countries. "South Korea saw adoption accelerating after introducing end-of-year tax credits for up to 30% of spending on debit cards. Sweden rolled out an array of policies encouraging cashless payments, from eliminating infrastructure such as ATMs while putting in place enabling measures such as electronic know-your-customer (e-KYC) capabilities and real-time payments and by granting stores the right to refuse cash. A tangential impact has been a surge in tax receipts, with value-added tax rising nearly 30% over five years.
"The Reserve Bank of Australia has taken action to address the high cost of digital payments, capping interchange fees and putting a ceiling on card surcharges for small businesses. These led to an US$11 billion decline in merchant payment costs and acceleration in the growth of card transactions.
"The Central Bank of Nigeria kicked off a 'cash-less Nigeria' policy in 2012 that introduced cash-handling charges for large cash withdrawals from banks — aimed at reducing the amount of physical cash in circulation and encouraging more electronic transactions to achieve a range of goals, including greater financial inclusion and economic growth. The volume and value of electronic transactions increased substantially in subsequent years. In addition, Ghana, which initiated an effort to drive the adoption of electronic payments in 2003, recently mandated that customers should receive interest on e-wallet balances," he says of some of the success stories around the world.
Creating a robust ecosystem
There are nonetheless challenges and pain points in Malaysia. These include the need for awareness and education, building trust as well as the question of fees imposed by the payment gateway solutions.
Addressing this involves the entire ecosystem playing a role from financial institutions to regulators and agencies such as MDEC. Using the highway analogy, Chan likens the role played by stakeholders as similar to the amenities, conveniences as well as speed limits on a highway. "Without rest areas, petrol stations, street lights or speed limits, would it be enjoyable to drive on such a highway? So similarly government agencies, banks and regulatory bodies need to play a role in creating that ecosystem so that digital payments can be as easy and seamless as possible."
Apart from larger digital or e-wallet sizes, multi-currency e-wallets and allowing cross border payments and remittances via e-wallets will expand the digital payment landscape further, Chan adds. "So it's up to the ecosystem to provide the infrastructure to allow players to add to the conveniences in digital payments."
So far, Gopi says, Bank Negara has been actively rolling out policies and frameworks to digitalise financial services in the country. With the implementation of e-KYC, a majority of customers no longer need to visit the physical premises of a financial service provider to open an account.
"With e-KYC, the digital onboarding process for merchants and their customers will be accelerated in minutes," says Tan. The central bank's policy document on e-KYC issued in June this year — which said financial institutions may rely on humans to conduct e-KYC via video calls or use technology such as artificial intelligence, machine learning and predictive algorithms to manage the process — is another boost.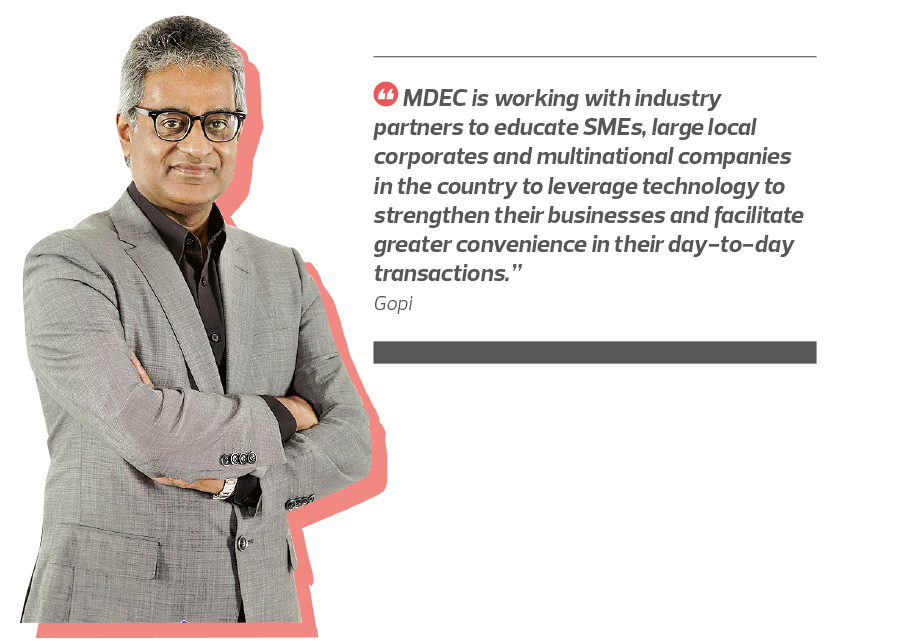 Gopi adds that MDEC's Fintech Booster programme developed in collaboration with Bank Negara provides capacity building programmes for fintech companies based in Malaysia to develop meaningful innovative products and services by enhancing their understanding of legal, compliance and regulation requirements. He says: "MDEC is working with industry partners to educate SMEs, large local corporates and multinational companies in the country to leverage technology to strengthen their businesses and facilitate greater convenience in their day-to-day transactions.
"MDEC is also collaborating with payment industry partners and government agencies on tailored marketing efforts and knowledge sharing initiatives. MDEC also launched the Global Acceleration & Innovation Network (GAIN) programme in 2015 to support the expansion of Malaysian and Malaysia-based technology companies locally and abroad."
According to Gopi, collaborations between venture capital funds and global investors, which have investment interests in e-payments and electronic payment start-ups, are also part of this initiative.
The accelerating pace of the country's digital transformation, including the digitalisation of financial services and the adoption of electronic payment, collectively bode well for payment gateway players. Chan says it also spells good news for the country. "If the country goes cashless for example, the GDP will be boosted by 2% to 3% simply because productivity and efficiency will be improved."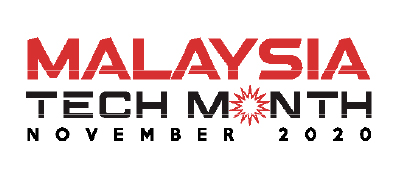 Malaysia Digital Economy Corporation (MDEC) will launch the Malaysia Tech Month 2020 (MTM 2020) in November 2020, a month-long curation of the nation's best digital and technology content and virtual experiences enabled by visionary leaders and courageous investors showcasing Malaysia's world-class tech and digital innovation to local and global investors.
MTM 2020 connects the brightest minds in digital and tech, facilitating high-value networking opportunities between investors, corporates and entrepreneurs to exchange innovative ideas, new solutions and game changing technologies in the region's fast growing digital economy.
MTM 2020 will drive MDEC's aspiration to firmly establish Malaysia as the Heart of Digital ASEAN. It will reinforce Malaysia's ambitions to be the regional digital powerhouse by nurturing emerging global champions to thrive in the Fourth Industrial Revolution (4IR) with the aim of delivering shared prosperity for all Malaysians.
The three core themes in focus will be matching digital talents to industry demand, business digitalisation and securing new digital investments. The key objectives are to strengthen confidence in the country as a compelling digital and tech investment location and catalyse increased cross-border trade opportunities in the region.
MDEC will also be organising the sixth edition of Level Up KL (www.levelupkl.com), Southeast Asia's games festival designed to connect, learn, inspire and celebrate video game-related cultures. One of the main highlights of Level up KL is the Level Up Play Day from Nov 16-29, which is a virtual game expo dedicated to recognize games as a cultural phenomenon that can bring positive impact through social, economic, political, environmental and technological aspects to the world.
Come and join the first virtual game expo experience with a lot of exciting activities, stage performance, cosplay shows, and freebie giveaways!
MDEC's MTM 2020 is a considered curation of high-impact technology events and content, organised by MDEC in collaboration with industry partners and independent organisers.