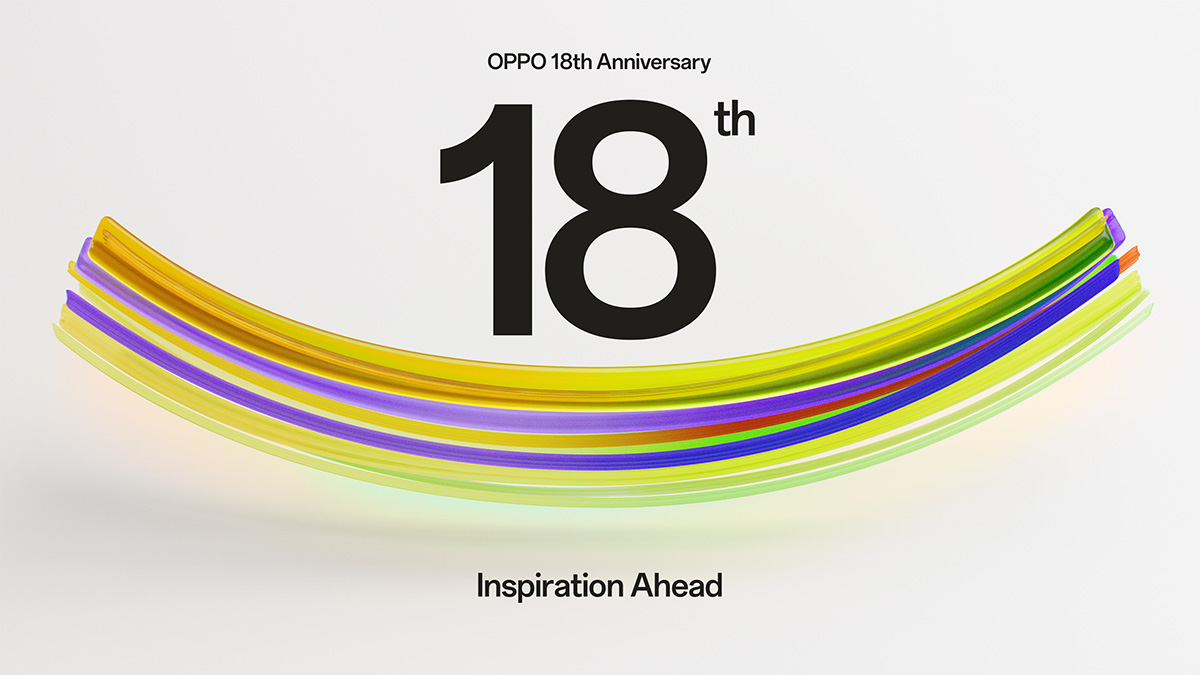 For the past 18 years, OPPO has produced cutting-edge technology and class-leading devices that revolutionised technology for the masses
For many companies, reaching an 18th anniversary is a monumental achievement, especially in the competitive world of technology. For OPPO, it has been an exceptional journey filled with innovation. Established in 2004, the company has evolved from being a consumer technology player to a leading manufacturer and innovator of smart devices.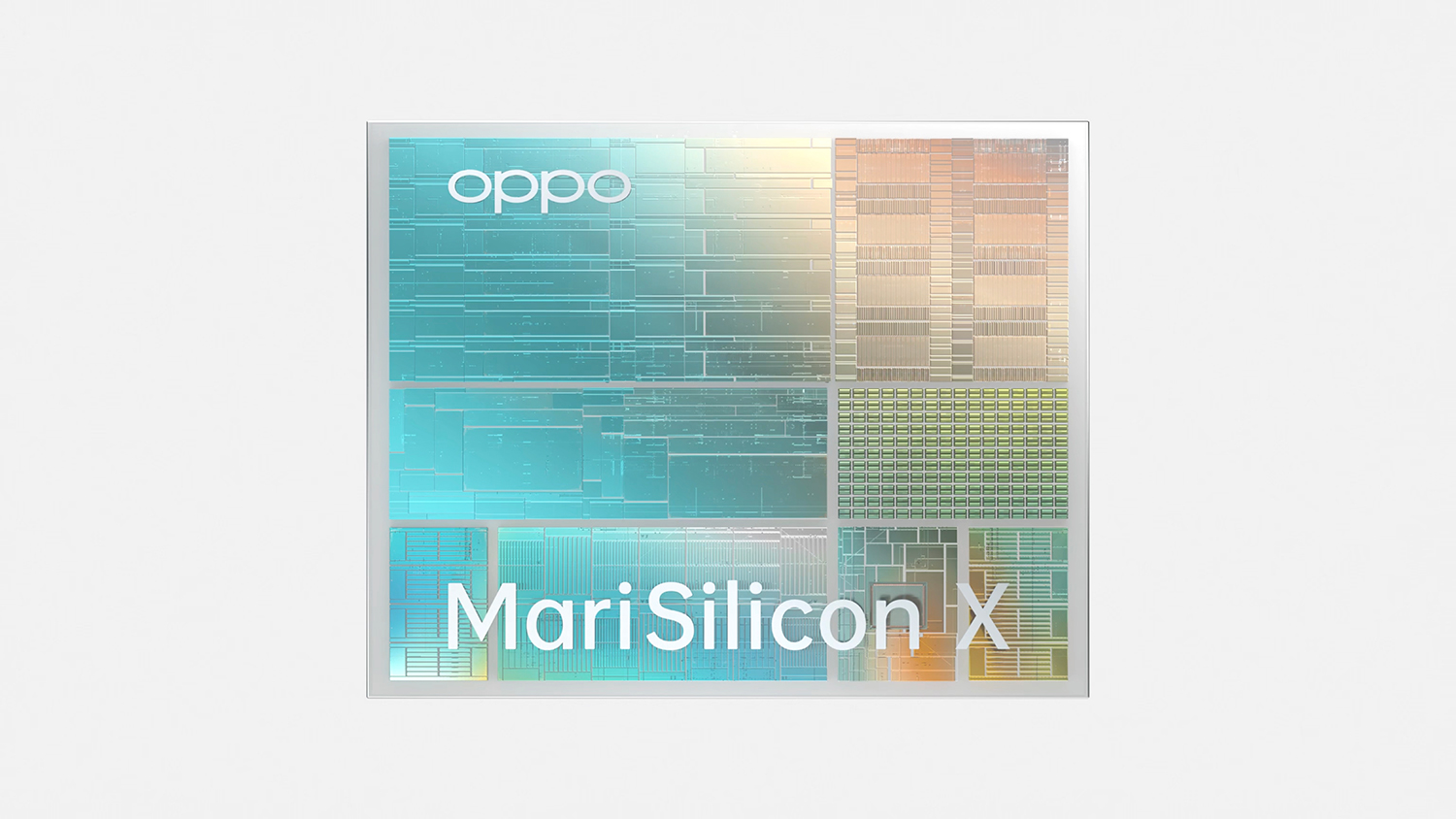 The MariSilicon X is OPPO's first self-designed cutting-edge imaging NPU and is built on 6nm process technology, combining an advanced NPU, ISP, and multi-tier memory architecture to deliver incredible performance with incomparable power efficiency.
From developing its early audio players and feature phones to delivering breakthroughs in flash charge technology, new smartphone form factors and developing first of its kind dedicated imaging NPU, MariSilicon X , OPPO has been at the forefront of producing cutting-edge technology and class-leading devices.
Building a future of intelligent living
In the past 18 years, OPPO has evolved into a full-service technology company, providing global users with integrated software, hardware and service solutions. Today, it remains a global leader in the development of smart devices and services in markets worldwide.
Its credentials are undoubtedly impressive. From crafting its first MP3 player, the OPPO X3, in 2005 to its first mobile phone, the OPPO A103, in 2008, the company has grown in leaps and bounds. In a relatively short time, the company has set the bar for innovation by launching class-leading devices such as the Finder - the world's slimmest phone - in 2012; the revolutionary smart glasses, OPPO Air Glass; and Find N, OPPO's first foldable flagship smartphone.
It has also led the way in innovative technologies that offer enhanced user experience like ColorOS, the company's proprietary operating system; VOCC Flash Charge, which revolutionised fast-charging; and MariSilicon X, the first self-developed cutting-edge Imaging NPU.
The key to OPPO's success is down to its incessant drive for innovation and its core value of the Chinese concept benfen, which is a willingness to take responsibility and do the right thing for the greater good. An extension of that concept is "Inspiration Ahead", which the brand introduced last December.
More than just a brand proposition, it is a collective belief shared by the company, its stakeholders and its people. This is reflected in the many ways OPPO and its employees have worked tirelessly hand in hand to enhance the connection with users and to improve their experience.
In a series of short documentaries released to mark its 18th anniversary, the company offers personal stories of growth and innovation from the brand and its people. "OPPO's Inspiring People" unveils unique and insightful stories told by the employees themselves.
Inspiration through technology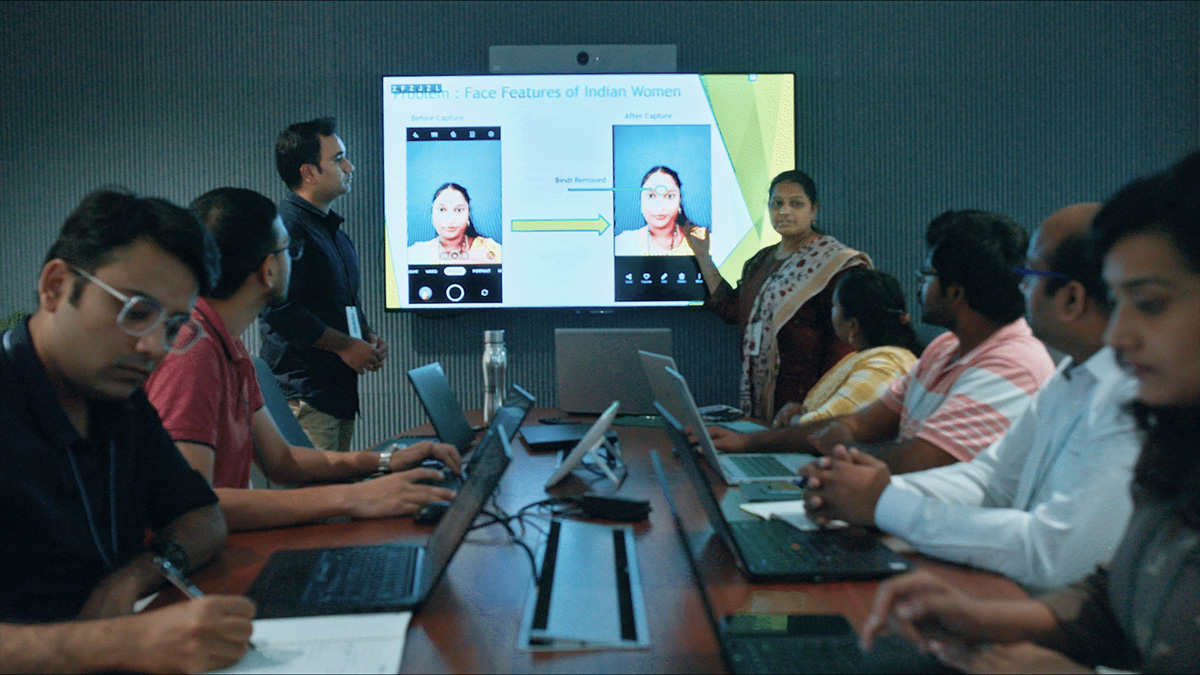 Saritha Bandaru, principal engineer of camera innovation in OPPO India R&D, leading her team in developing the image algorithm for OPPO smartphones
In one documentary, Saritha Bandaru, principal engineer of camera innovation at OPPO India R&D, discusses how she identified local user needs from Indian culture and customers and led her team to develop an image algorithm that provides beautification without removing the bindi worn by Hindu women.
Together with her team and the backing of OPPO, Saritha managed to effectively discover a breakthrough in the field of imaging effects, building it into OPPO smartphone algorithms in just one month. "The power to create, nurture and transform pushes me every day," says Saritha. "These little innovations at OPPO mean a lot to me as it fills me with faith that I can be an inspiration to my daughter, like my mother was to me."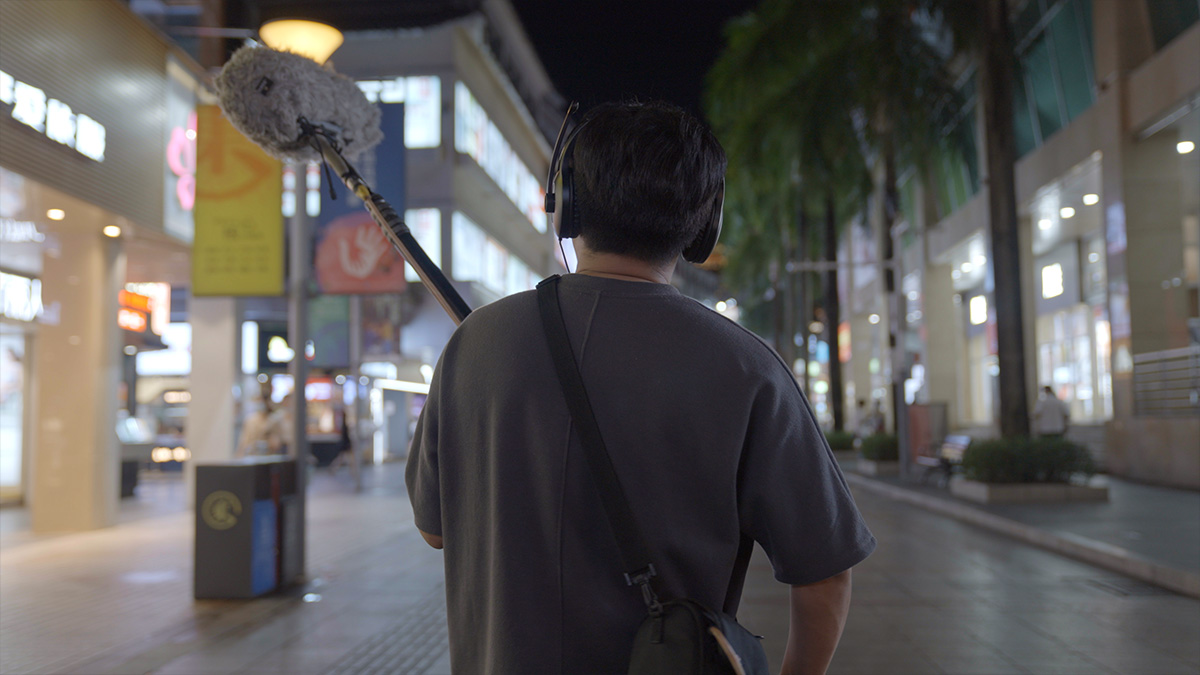 Li Hong, a senior sound designer at OPPO, was instrumental in creating a tool that bridged the gap between people, sound and technology
Li Hong, a senior sound designer at OPPO, reveals how his daily life experiences inspired him to create the Sounds of Cities feature in the O Relax app. "There is a deep connection between places and memories. I wanted to create a tool to create certain places through sound, offering an element of interactivity to transport people to these faraway places."
As a sound engineer, Li prides himself on being able to build connections between sound and technology and he was able to do that with OPPO. "Through Sounds of Cities, I was able to create a tool to communicate with people, through music and sound and offer a way for people to relax to the beauty of sound."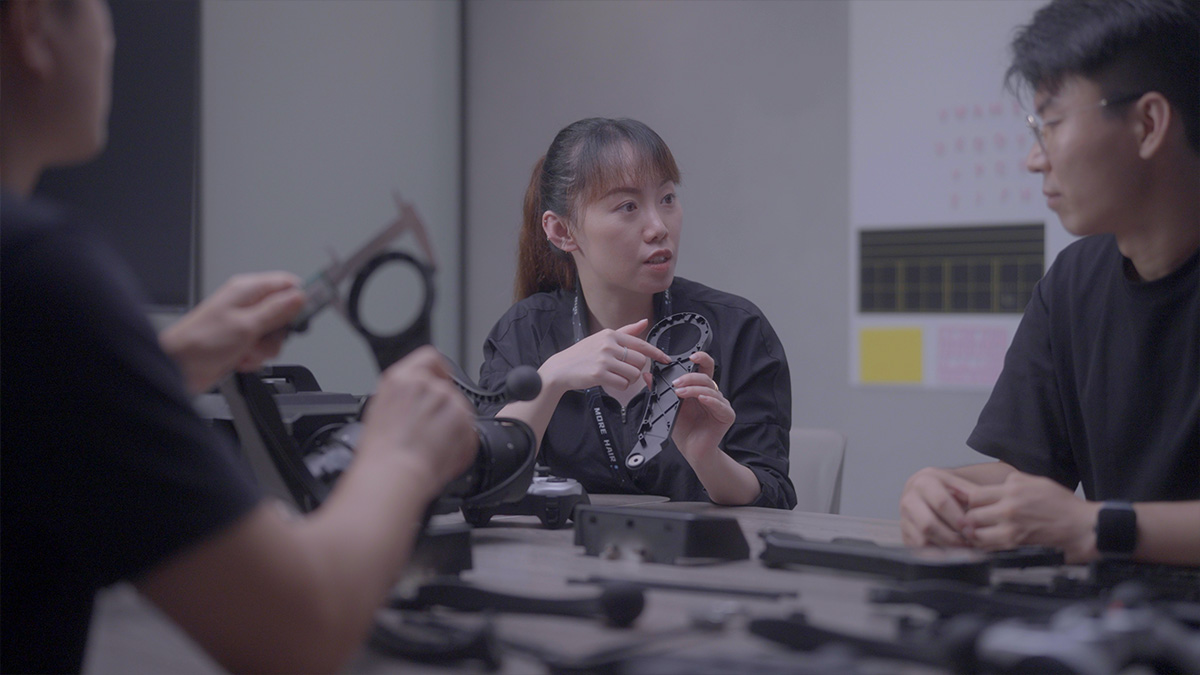 For Cheng Sheng, a senior product manager for advanced technology at OPPO Research Institute, working with cutting-edge technology provides a way for OPPO to create new value for consumers
Cheng Sheng, senior product manager for advanced technology at OPPO Research Institute, shares how she explored cutting-edge technologies while working on a robotic dog project with her team. "By working with new products and technologies, it provides us a way to discover what new value it can create for people," she elaborates. "Our work at OPPO Research Institute is centred on how these technologies can be applied across different areas to create something unique for users."
These unique stories told by OPPO's dedicated team members across the world highlight the company's diverse culture and background and the shared passion to uncover new innovations to meet user needs. Through "Inspiration Ahead", they - like many other OPPO employees across the world - have constantly optimised every detail of OPPO products and services, to bring increased benefits of technology to more global users.
A shared celebration and a brighter future for all
"OPPO's Inspiring People" is just one aspect of the celebrations the company is putting together to commemorate its 18th anniversary. It will also provide consumers across the world with deeper insights into the world of OPPO, with initiatives driven by the OPPO Global Community.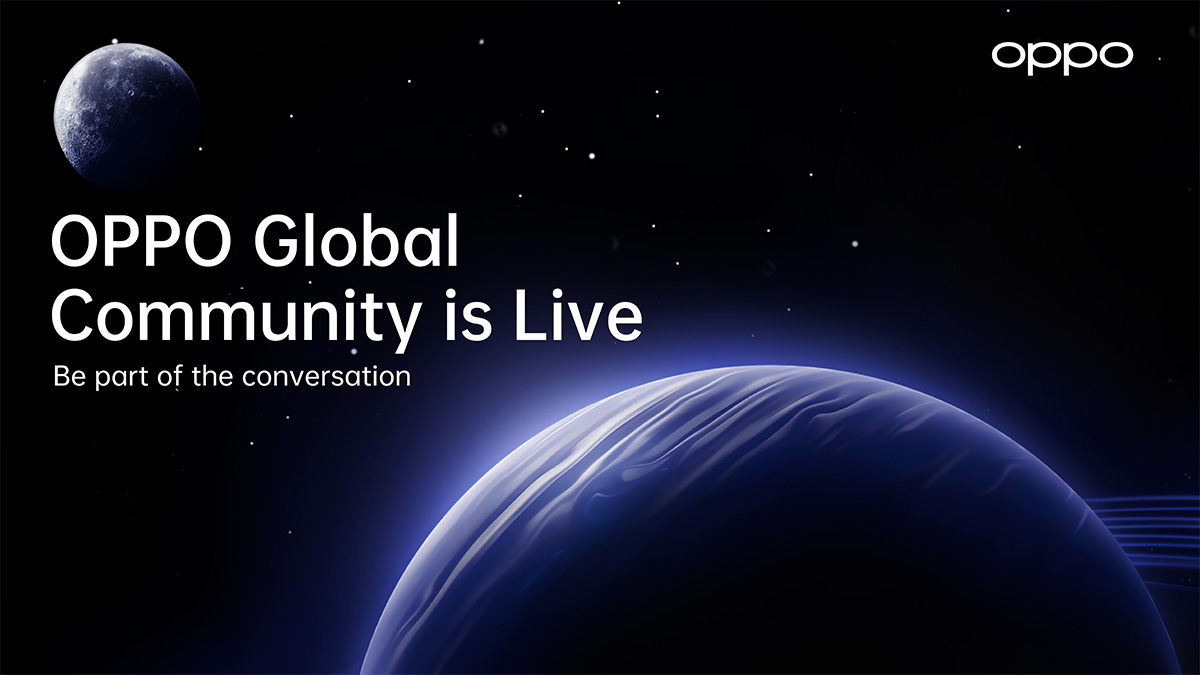 The OPPO Global Community is designed to bring users together to experience OPPO's products and services
Through this, OPPO users and tech enthusiasts will be given more intuitive and convenient access to information and updates about OPPO and its activities. The OPPO Global Community also serves as a channel for in-depth communications with OPPO technical experts about their experiences with and insights into OPPO products and services in order for the latter to better understand the needs of users worldwide.
The company also hosted the OPPO Inspiring Service Week across its service sites around the world in mid-September. Customers enjoyed offers such as discounts on repair services and free disinfection services.
As a brand that has always looked ahead, OPPO has constantly integrated sustainability and eco-friendly concepts into its entire product lifecycle. Guided by the mission of "Technology for mankind, Kindness for the world", OPPO is making long-term investments in areas such as environment protection.
Apart from reducing the plastics used in packaging, the company is also striving to improve the lifespan and durability of its products. OPPO's self-developed Battery Health Engine (BHE) is proof of that intent as it helps smartphone batteries maintain more than 80% of their original capacity after as many as 1,600 charge-discharge cycles, which is twice the industry average.
OPPO is also placing a huge focus on youth empowerment, digital inclusion and health and well-being. The OPPO Renovators Emerging Artists Program seeks to empower future generations by providing a platform for young creators to unleash their creativity and imagine the future of technology through art.
As an innovator of technology, OPPO is also committed to Digital Inclusion efforts, ensuring that its products and technologies cater to the diverse needs of different groups. OPPO was one of the first to introduce the Color Vision Enhancement feature, which offers up to 766 display profiles to help those with colour vision deficiency to enjoy a more precise colour display.
Through its innovative approach to technology, OPPO has also helped cater to the health and well-being needs of today. The OPPO Health Research Kit launched by OPPO Health Lab has helped healthcare professionals collect and analyse data, making health research easier. The company's O-Relax app also serves as a way for users to deal with stress and their mental well-being through a combination of relaxing sounds, games and audio-visual-haptic feedback.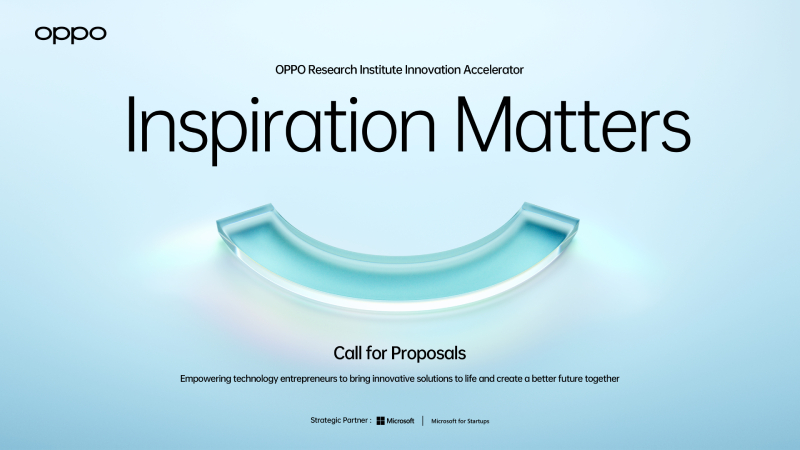 The OPPO Research Institute Innovation Accelerator empowers technology professionals and entrepreneurs to bring innovative solutions to life and create a better future together, based on OPPO's brand value proposition of "Inspiration Ahead".
Another area OPPO has placed a huge emphasis on is empowering future talent. The OPPO Research Institute Innovation Accelerator, which debuted earlier this year, serves as a launch pad for technology professionals and entrepreneurs to bring their innovations to life with the financial and technical support of the company and its partners.
As a company that has always looked to the future, OPPO is set to continue to evolve its brand and business in order to deliver more value for consumers and society. The last 18 years have seen OPPO striving to build a better future for all. Powered by its mission of "Inspiration Ahead", OPPO has signalled its intent that its ongoing journey will be one that makes the world a better place for all.
To find out more about OPPO's products, services and innovations, visit https://www.oppo.com/my/