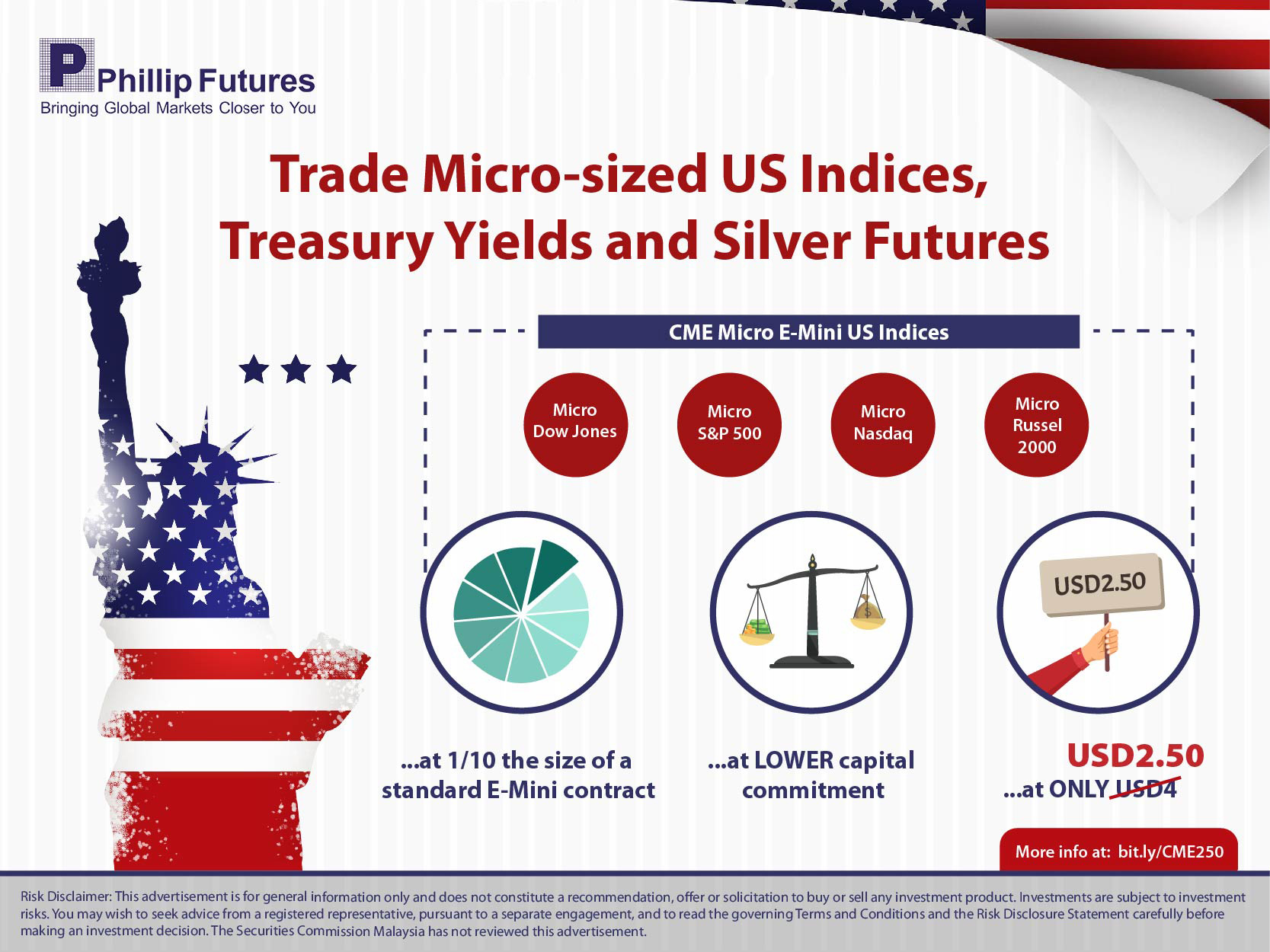 Volatility is the keyword in 2022 for global markets. The Federal Reserve (Fed) is expected to embark on a rate hike cycle not seen since more than a decade ago, and the conflict between Ukraine and Russia is entering its fourth month with no end in sight, sending commodity prices soaring.
In the first quarter of the year, all major stock indices in the US suffered from their biggest quarterly losses in two years. The S&P 500 declined 4.6% while the Nasdaq Composite fell as much as 9%. The US bond market saw bouts of volatility, too, with the US 10-year Treasury yield touching its three-year high in May.
While all this may spell bad news for some investors, it represents plenty of trading opportunities for shrewd traders who profit smartly from market swings. Award-winning futures broking company Phillip Futures Sdn Bhd (Phillip) expects the market volatility to continue as inflation remains high worldwide.
The firm points out that high inflation means central banks will increase interest rates to tame soaring prices. This could be challenging, especially for economies still recovering from the ongoing Covid-19 pandemic. But one thing is for sure. Rising interest rates and business costs will reverberate across all asset classes, causing swings in prices.
In fact, Phillip expects the Fed to raise interest rates five more times this year.
"The US economy is growing close to its full capacity and is least affected by the Ukraine-Russia conflict. We believe that the Fed will keep hiking policy rates to around 2.25%."
The Fed's plan to reduce its record US$9 trillion balance sheet to tame inflation is another event that would add bouts of volatility in the market. "The market's concern is that the Fed may go too far and spark a recession." For traders looking to use market volatility to their advantage, CME micro contracts offered by Phillip are ideal instruments.
Why? The capital commitment and margin requirements for micro contracts are five to 10 times lesser than mini and standard contracts, which allows traders to be more flexible and nimbler in trading the markets. With the same amount of capital, traders who trade micro contracts can also expose themselves to many more markets than mini and standard contracts.
More importantly, those who trade CME micro futures with Phillip would pay an attractive fee from May 1 to July 31. During the promotion period, the firm reduced its fees to US$2.50 per contract from US$4.
"Traders who trade with us can discover more opportunities through the CME micro contracts. They will be able to diversify their portfolio with flexibility by trading precious metals, equity indices and treasury yields. And they can scale their positions up and down with precision and gain more control over their exposure."
Traders who are interested to participate in Phillip's campaign and trade CME micro contracts can register at bit.ly/CME250
They can also open an account with Phillip Futures to trade various futures contracts at bit.ly/pfsboao