War for talent — a phrase which originated from a study done by McKinsey in 1997. It refers to the increasingly fierce competition to looking for and attract the best talent, for an organisation to gain a competitive advantage that is worth hiring for. It was once a powerful phrase to remind companies to make the right choices when hiring people. However, this phrase is overdue for retirement. The approach to securing quality talents has changed greatly over the years.
Nonetheless, an organization should use every means at their disposal to secure the best talents. This rings true in the Research and Development (R&D) industries in which company output is heavily depend-ent on the quality of its people. Almost half of Huawei's global workforce is engaged in some form of R&D, and we are always looking for new creative ways to attract talent. Some approaches we have found to be effective and which can be applied in other industries that goes beyond technology and involves human's interactions.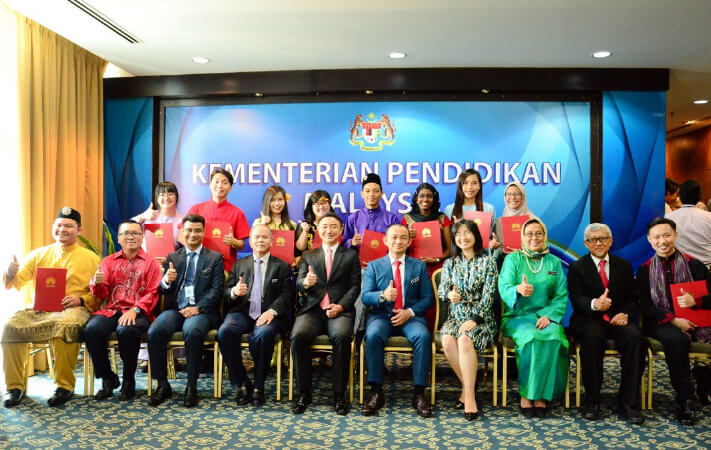 Group Photo Top ten winners from various Malaysian universities have secured an opportunity to undergo a two-week study trip to China under the Seeds for the Future 2018 Program. The ceremony event was flagged off by YB Dr. Maszlee bin Malik, Minister of Education
We are confident that if all parties continue to work hand in hand, Malaysia will be a leading country in the ICT technology industry and producing digitally skilled individuals. It is a clear indication that companies would benefit greatly from viewing failure as a neces-sary step towards technological breakthroughs. This is the attitude we want at Huawei. As of last year, we have invested $14.5 billion USD in R&D.
Product development which aims to deliver solutions to existing customers takes up approximately 70% where the remaining 30% goes to scientific researches on algorithms, mathematics, material sciences and other applications that might result in a commercial product one day or not. As you can see, in our basic scientific researches, we allow a generous rate of failure. We are also able to retain the talent because they know they have the space to explore cutting edge work and won't be penalised if their research does not success. Huawei encourages them to step out of their comfort zone to discover their full potential which will subsequently be beneficial for both the company and themselves.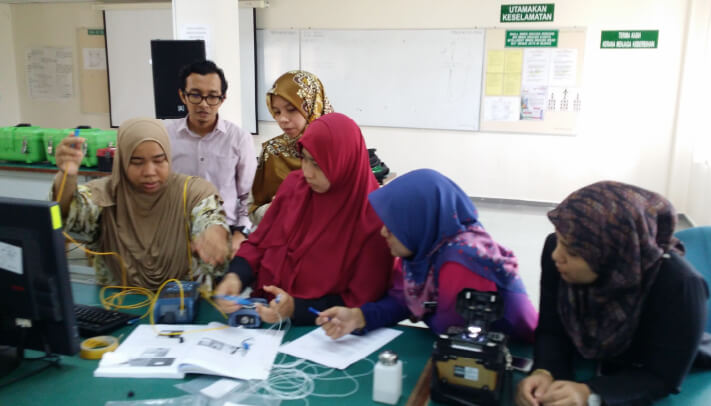 From Left Students participating in the Huawei Malaysia's Graduate Employability Program.
Firstly, companies must encourage experimentation and tolerate performance failures. CEOs often boast about building a culture where failure is tolerated and even encouraged, but the reality is that no wants to face failure.
In 2011, Huawei signed a MoU with the Malaysia Digital Economy Corporation (MDEC) to provide a wide-range of Information and Communications Technology (ICT) trainings to 10,000 teachers and students within the span of 5 years. We were interested to look at how ideas are produced by the brilliant Malaysian young minds, which will impact the country's future development.
Fast forward to 2018, Huawei moved on to the second phase with a more ambitious vision which involved Huawei ICT Academy to collaborate with nine public and private universities in Malaysia to offer the Huawei Certification through our in-house Huawei Authorised Information and Network Academy (HAINA) program.
Apart from appreciating different strata of talents in our society, Huawei is also committing itself in nurturing young minds and broadening the perspective of future talents. A good example of this is our CSR initiative - Seeds for the Future. In the past years, we had selected a total of 76 Malaysian students from different universities and sponsored them for a two-week visit to Beijing and Shenzhen. This provided students with exposure to Huawei's latest cutting-edge technologies and the opportunity to participate in hands-on ICT training which allowed them to make mistakes and learn from it.
We strongly believe that digital skills are essential to what companies are looking for in fulfilling the Industrial Revolution 4.0 aspirations. In recognition of Huawei's contribution to Malaysia's ICT talent develop-ment, the Ministry of Education presented Huawei with the "Best Strategic Partner for Talent Development Award" and the "ICT Industry and Talent Development in Malaysia Award". In 2018, Huawei was awarded as one of the Top 10 Best Employer Brands in the Tech (ICT) Category by the Graduates' Choice Award.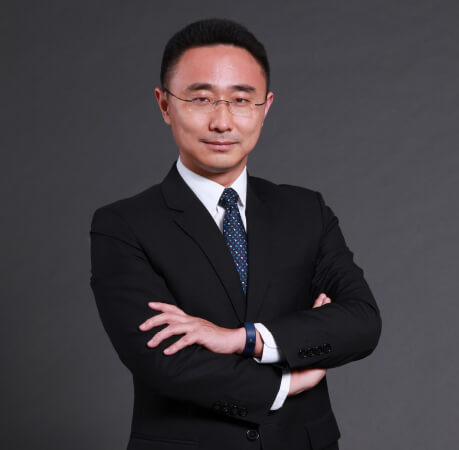 Huawei Malaysia CEO, Mr Baker Zhou
Another approach is that organisations should not limit themselves to a relatively narrow pool of full-time employees (FTEs) and instead tap into innovative partnerships. While FTEs are the core of a company's workforce, there are many talented people who will never become full-time staff.
Another approach is that organisations should not limit themselves to a relatively narrow pool of full-time employees (FTEs) and instead tap into innovative partnerships. While FTEs are the core of a company's workforce, there are many talented people who will never become full-time staff. Mining this broad seam of talent requires companies to commit a conscious effort to dismantle the hierarchical structures that restrict the talent development and knowledge management to absorb the best ideas from thoughtful leaders globally.
For creative or R&D-intensive businesses, these alliances can greatly enhance the organisation's capacity for innovation. For instance, Huawei has made Mathieu Lehanneur, a renowned designer for luxury brands such as Cartier and Issey Miyake, a chief designer at Huawei's Aesthetics Research Centre in Paris. Though Lehanneur is not a Huawei employee, his wisdom shapes the design of our phones and weara-bles.
Realising the need for a diverse workforce, more than 70% of Huawei Malaysia's staffs are locally employed. We established our first overseas Global Training Centre in Cyberjaya that is equipped with more than 70 highly experienced professional instructors, a top-notch reception team, cutting-edge labs and state-of-art training facilities. The centre has since provided more than 50,000 trainees globally and we are confident to channel more quality workers into the future global market.
Given that it is true that "the war for talent is over, and talent has won," companies must use every approach at their disposal not only to attract the cream of the crop but to motivate employees to perform at their best and produce their most creative work. We believe corporate leaders must harness the power of innovation by encouraging experimentation and tolerating failure, leveraging on both ends of the age spectrum and making use of creative partnerships to get the best talent. These approaches can help organizations to find and retain quality talents to maintain position in the market.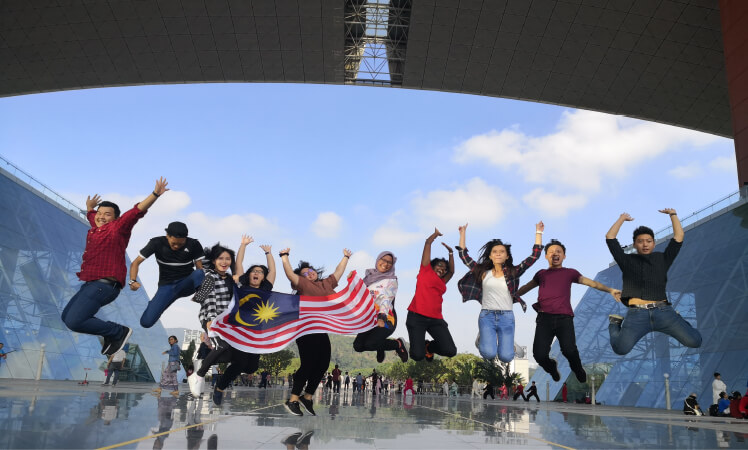 Malaysian universities students in China from Seeds for the Future 2018 Program