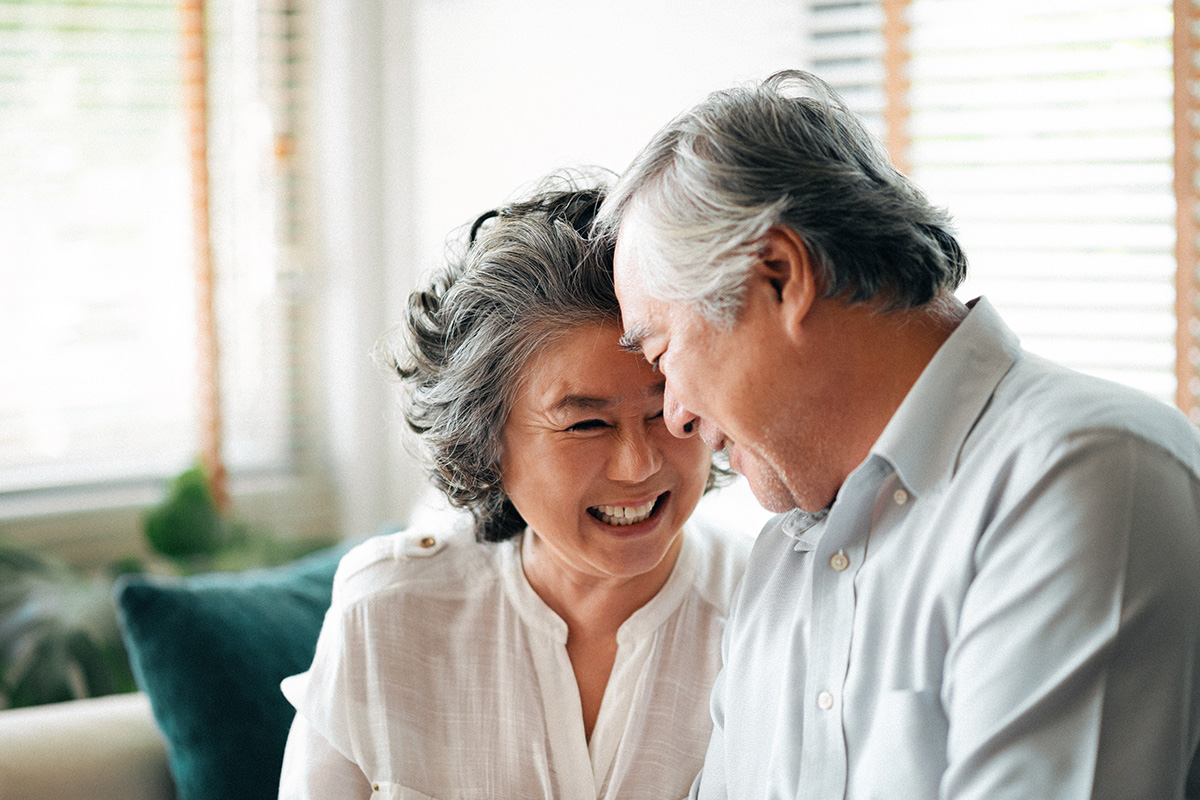 Every few months or so, a public figure — a lawmaker or perhaps a representative of a pension fund — will ring the alarm bells about shrinking retirement savings. You sip your coffee, peruse the headlines and shake your head at the fact that there are 6.62 million members aged under 55 who have less than RM10,000 in their Employees Provident Fund (EPF) savings. You aren't one of them, so you shrug it off as another unfortunate statistic and flip to the next article.
But while life may be comfortable right now, how sure are you that you'll be able to sustain your current lifestyle once you clock out for good? Is there a possibility that you may have underestimated potential risks to your retirement plan?
Why RM1 million might not be enough
Perhaps you have been very financially disciplined or you've had an easier upbringing than most. Your cumulative savings may have already exceeded the EPF's minimum target Basic Savings of RM240,000 upon the age of 55, and you could be on your way to becoming a millionaire once you turn 60. If that's the case, then it might seem like you're doing pretty well for yourself.
The EPF's basic savings threshold would give you RM1,000 a month to spend for 20 years upon retirement. In contrast, RM1 million would mean approximately RM4,167 monthly spending money. That's a huge improvement but the thing is, that RM1 million might not go as far as you think.
Munirah Khairuddin, CEO and country head of Principal Malaysia, says, "With longer lifespans, inflation and rising healthcare costs, Malaysians will require additional retirement savings to complement their mandatory savings."
There are also the other unplanned expenses to think about. For instance, you might have to continue financially supporting your adult children, or you might find yourself coming up short on your medical insurance and be forced to pay the difference on your hospital bill out of your own pocket. So while RM1 million today might give you a sustainable sum of almost RM139 to spend per day, the value of that RM139 will be eroded over time.
How much would you want to spend?
Don't wait until retirement to find out if you have saved up enough to live out the rest of your days in comfort. To get an idea of how much you will need for your golden years, you first need to determine how much you would want to spend. Take a look at your current income and expenses, gauge your future income and expenses, and compare them.
The Private Pension Administration's website offers a handy tool — a retirement calculator that is based on your data input like age, salary and EPF and Private Retirement Scheme (PRS) balances, and includes assumptions such as an annual income increment rate of 3%, a 4% annual dividend rate for your EPF savings and an inflation rate of 3% per year.
Alternatively, you could choose to save at least a third or 33% of your current salary in order to ensure you get about two-thirds of your last-drawn income to spend during your retirement. Remember, 23% of your current salary is already being preserved in EPF savings, with 11% deducted from your pay and 12% coming from your employer. You just need to make up the remaining 10%.
Another major aspect you need to take into account is your future lifestyle. Will you spend your days living a quiet life and tending to your garden in a home that you've already paid off? Or will you take the opportunity to tick off all the adventures and travel spots on your bucket list? What you decide on will have a major impact on your budget.
Don't rely on retirement savings alone
Saving your spare cash is one thing, growing it is another. Returns from your savings account or fixed deposit are hardly going to beat inflation. At the same time, the world today is full of uncertainties, and you might be cautious about committing capital in a volatile investment landscape.
But it is also in times like these when investors can also find great opportunities. Keep in mind the "buy low, sell high" adage — if you position yourself right, you could build a portfolio with the potential for improved returns when the dust settles.
"It is important to have a long-term view, without worrying too much about the markets' short-term volatility," says Munirah. "Focus on setting aside regular monthly savings and invest more whenever you have extra cash, to build your retirement savings."
Take charge of your future now
So, rev up your savings by investing — and reinvesting — in potentially higher-yield instruments. Don't know where to start? Why not put your trust in Principal, an award-winning house with local and global investment capabilities? It offers, among others, a variety of funds under its conventional and Islamic Private Retirement Schemes (PRS). Select any one or a combination of funds, or let Principal determine the fund that's best suited to you according to your age group. Plus, until the year of assessment 2025, you get to enjoy personal tax relief of up to RM3,000 per year.
You could also build your nest egg with Principal via the EPF i-Invest platform. Take your pick of Principal's domestic and international industry-recognised funds and either stash your spare cash or pump in up to 30% of the savings amount in excess of your Basic Savings amount required in Account 1. And since there aren't any sales fees, you'll have more to invest with.
Munirah says, "At Principal, we believe that everyone should be able to retire with confidence and continue doing the things they love during their golden years. With our extensive experience, we aim to elevate financial literacy and provide inclusive and equitable financial security for all."
So, take control of your retirement now. Principal's team of financial experts can show you how.