It goes without saying that 2020 has been a challenging year for businesses all around the world, with the pandemic being the key factor to this. Malaysian companies are experiencing the same effect, and in many ways too.
When the Movement Control Order (MCO) was first announced in March 2020, businesses went into lockdown and companies were forced to transform their workforce into one that would operate from home. In EY's COVID-19: Business Impact survey, they found that the Malaysian workforce had to adapt despite facing connectivity, tools, and HR policy challenges. Over two-thirds of companies (69%) in their survey faced disruption in one form or another.
Work-from-home disruption by the numbers:
32% of large and listed companies faced downtime in their daily operations
31% of SMEs experienced delays in completing their tasks and projects
Close to a third of all companies are enhancing their remote working approaches with technical and connectivity support
Source: COVID-19 Business Impact Survey by EY; survey done online across 670 companies. Full survey can be viewed here.
"During the first two weeks of the MCO, we realised that many companies were struggling to equip their employees with the right tools," said Adrian Goo, Commercial Sales Manager of SNS Network in a recent interview.
SNS Network, an Ipoh-based ICT company providing end-to-end technology solutions to individuals, SMEs, and corporates, saw firsthand how Malaysians businesses were brought to a technological standstill as they switched from the traditional on-site workspace to one that's mobile.
"This was especially problematic for companies that primarily provide desktop PCs to their employees, as employers had to make the arrangements for their team to either find existing laptops in their storage, or to bring home their monitors, CPUs, and everything else from their workstation," Goo tells us. He adds that if everyone had a laptop, they would have had a smaller footprint to work around the lockdown.
However, bringing hardware back was just a fraction of the problems that employees had to soon face. "When employees bring back company assets, they then realise that what they're equipped with isn't efficient enough for them to perform their tasks at home," Goo adds. "At such times, companies will then have to make new purchases for multiple employees just so that they can perform their daily duties."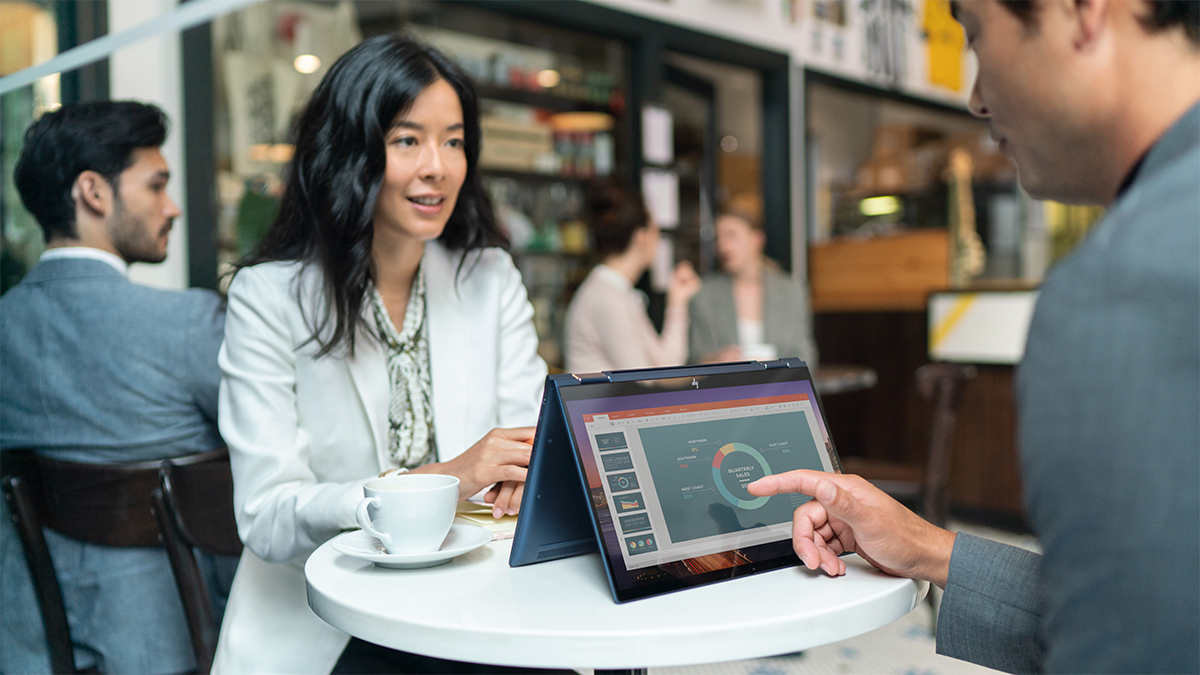 IT is a necessary investment, but how can it be more affordable - especially to SMEs?
It's a known fact that IT purchases can leave a dent in company coffers, especially now when times are down and businesses have a tighter cash flow. Smaller outfits may find it difficult to fork out that extra bit of cash if they're bootstrapping or have limited funding.
Ironically, it also becomes a chicken and egg situation: on one hand, investing in quality IT equipment - such as a fast, high-performing laptop that juggles conference calls and multiple software usage - gives employees what they need to get their job done and help increase the company's bottom line. On the other hand, making large purchases reduces company capital and puts them at risk of going in the red, if they're not already there.
As such, businesses with limited capital such as SMEs and startups can always consider leasing IT equipment instead of making large, draining purchases. Also known as renting, leasing typically works as a subscription model: companies only need to make a small monthly payment per device, and in turn, they get the latest and most updated tools, plus a 360° sales service to support when issues arise.
"Leasing isn't a new trend. In fact, many companies around the world have adopted leasing instead of making outright purchases," Harry Chin, Marketing Manager at SNS Network tells us. Many large companies have an IT refresh cycle of three years, where they would update their existing inventory with newer models and discard outdated ones. "This ensures that their employees are always given the most efficient tools to help them perform their best," Harry adds.
Its benefits extend all the way to the company's administrative department, too. An external source, a HR manager in a local investments company, tells us that making even the smallest purchases in her company can be troublesome, what more big ticket items like company laptops.
"We usually have to go through many layers of approvals and reviews with Procurement if we want to acquire anything new," our source explains. "You'll be surprised to know that discarding the item is just as tedious as there are multiple declaration forms and data erasure measures to take."
Leasing takes off a load of work as a subscription model means that the asset still belongs to the service provider, and therefore requires little to no administrative work from businesses. As for SNS Network, they also provide data erasure services with certificates so that their clients can enjoy peace of mind when they end their cycle or move on to a newer device.
A very common question that SNS Network gets is whether or not it's worth paying a monthly installation if the company doesn't get to own the device at the end of the cycle. "There are actually two types of leasing models. Clients who choose the 'Lease To Use' model will have to return the devices back at the end, but they get to enjoy a lower financing rate," Goo explains. "On the other hand, clients who choose the 'Lease To Own' model will get to keep the devices at the end, but the monthly subscription rate is a little higher."
When asked about which model to choose, he advised that the 'Lease To Own' model would give clients more stretch for their devices as they can continue to use it for a few more years, albeit not at peak performance. 'Lease To Use' would be more ideal for clients who prefer zero-hassle management. In both cases, businesses will still get to conserve their capital and better project their finances for the future, while growing their company with minimal risk to their cash flow.
As great as it sounds, Goo adds that there is a very popular misconception in the market. "Many SMEs, SMBs, and startups think that leasing is only for large companies because the order has to be large," Goo shares. "That's not the case at all, at least for us in SNS Network."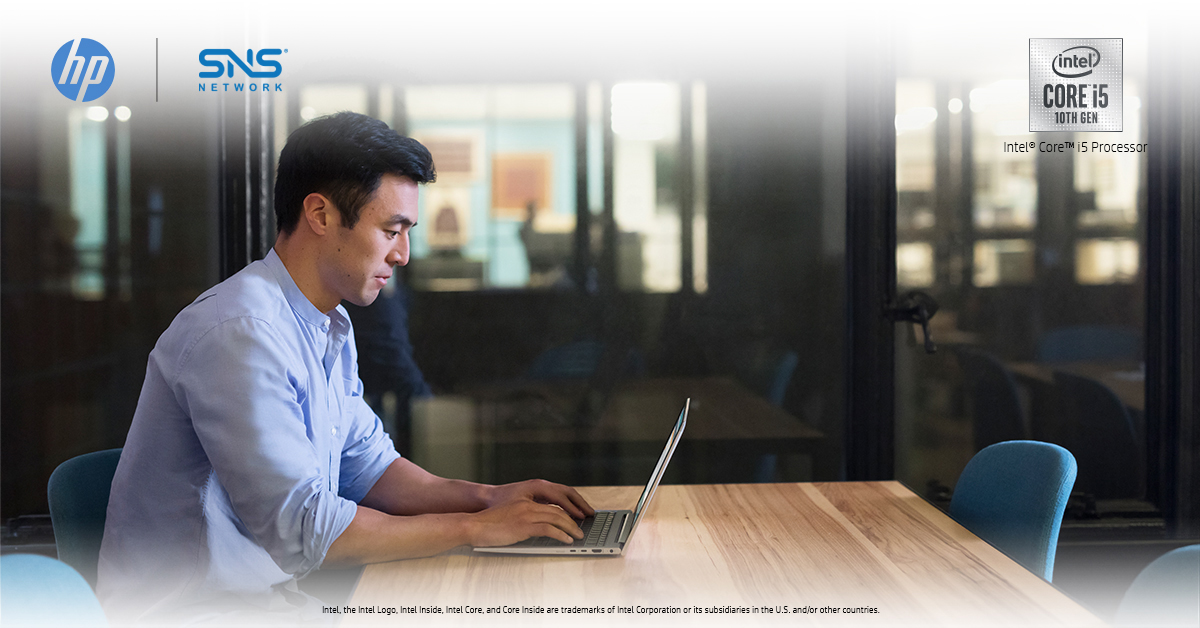 Immediate help for SMEs through leasing
To help battle this misconception, SNS Network has recently put together an affordable leasing plan with low price points to help struggling companies with smaller budgets. This will lower the barrier of entry for SMEs, SMBs, and startups, allowing them to equip their team with efficient tools to perform their best.
"When our founders started this business 20 years ago, they foresaw that IT will play a big part in the growth of the country and around the world," Goo tells us. "While we are not seen as an essential service, we see that businesses are relying on IT to turn their company around - and we are happy to be able to provide them with an affordable service."
From now till 31st December 2020, local businesses can get immediate leasing help from as low as RM126 with two top-of-the-class business notebooks by HP. "From our research and experience, we chose these HP notebooks because their specs will easily allow remote workers to go through a typical office workload," Goo adds. "These models also include three years on-site support where our team can come and assist employees right in their homes."
The two models and their monthly leasing prices are as follows:
HP EliteBook 840 G7, RM126/month per device, for up to 36 months (SRP RM4,539)
10th Gen Intel® Core™ i5 processor
Suggested Retail Price of RM4,539
Starting at 1.23 kg
13.3" display
Windows 10 Pro 64
HP Elite Dragonfly, RM252/month per device, up to 36 months (SRP RM9,099)
8th Generation Intel® Core™ i7 processor
Starting at under 1kg
13.3"
Convertible
Windows 10 Pro 64
Both come with these complimentary gifts and services: Backpack, USB-C to VGA Adapter, Wireless Mouse, plus 3-Year Next Business Day On-Site Service
Some of the after-sales support that businesses can enjoy include return/replacement of faulty units via home-based services, and remote technical assistance.
On top of that, businesses can also add on the following items at a special Purchase-With-Purchase rate:
HP Rechargeable Active Pen, RM370
Microsoft 365 Personal, RM159
Microsoft 365 Home, RM189
Microsoft Home & Business, RM899
Interested businesses can get more information on SNS Network's site here.
Goo reminds that in order for a business to be resilient and to weather through these uncertain times, they should still do whatever they can to hustle. "As an ICT provider, we can help by providing the right and most efficient tools for companies to operate as nothing dampens productivity more than laggy, underperforming devices," Goo says. "We hope that our solutions will help local SMEs with their business continuity and empower their team so they can deliver their best all the time."