A lot have been said about graduate employability in Malaysia and claims about how thousands of graduates are unemployed have made headlines in recent years. Is it true that thousands of graduates are jobless? The question is not only about whether they secure jobs successfully but also whether they get employed in their respective fields of study.
Let's find out from one of a premier award winning engineering and technology universities in Malaysia – Universiti Teknologi Malaysia (UTM).
At UTM, the graduate employability rate for 2018 is 90.37% where UTM graduates have successfully secured employment within 6 months after finishing their studies. This equals to more than 190,000 UTM alumni who have been carving their names and serving their workplace all over the world, contributing to mankind and universal prosperity.
This data is supported by the fact that UTM has been awarded the title '2019 JobStreet Preferred University' by the well-known job hunting portal, JobStreet.com.
This recognition goes to say that employers prefer UTM graduates in their workforce. It is an indication that the academic programs offered in UTM and the ecosystem provided by the university have managed to mold graduates who are holistic, competent, competitive and forward thinking.
This is important because UTM aspires that its graduates can contribute to the development of the nation and the global community. Moreover, UTM Career Centre (UTMCC) has been recognized as one of the three Best Career Centre among public university in Malaysia by GTI Media which is Asia's leading graduate careers and education media company with roots in the UK.
What contributes to the high percentage of employability rate for UTM? Why do employers prefer UTM graduates?
The teaching and learning ecosystem in UTM has exposed our students to various competencies such as entrepreneurship and this is one of the contributors for our graduate excellence. Recently, an independent assessment body in the US known as US News, had placed UTM at the second place in Malaysia, and the 40th place in the world for engineering program.
This is an achievement for the whole of UTM community who have supported the academic programs, nurturing and grooming the students to become knowledgeable graduates and are making an impact to the country and the world.
The quality academic programs in UTM have attracted world citizens and during UTM recent convocation ceremony in November 2019, more than 400 international graduates from more than 38 countries have received their scrolls.
Meanwhile, our engineering faculty have produced more than 2000 graduates in 2019 who are currently hired by national and multinational companies and some are working overseas.
The university is also actively collaborating with the industry to ensure that students are exposed to the industry's 'ways of doing things' so that students are equipped with relevant skills as required by the industry. At the same time, this collaboration enables the industry to work closely with UTM staff to ensure that our programs meet the needs of the industry.
This collaboration allows students to do internship at selected companies and this gives our students the opportunity to experience being in the selected working environment.
The university ecosystem which provided students with transformative experiences has managed to produce excellent students who excel in their respective fields.
They have made the university and the country proud. Among them are Muhamad Syafik Rahmat, a graduate from the School of Computing (Network & Computer Security) has made the university proud when he won the Minister of Education Award which carries the title Tokoh Siswa Kebangsaan in the Majlis Anugerah Tokoh Siswa 2018 (ATS).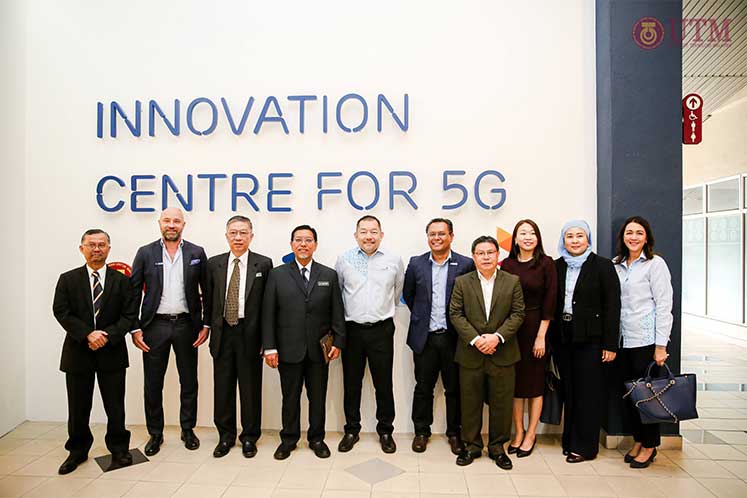 5 Excellence Tracks Programme (5ETP) – UTM's Signature Program to Develop Student Based on Talents
UTM has launched a program called UTM 5 Excellence Tracks Programme (5ETP) for students' development. 5ETP is a program launched by UTM under the collaboration between the Office of Student Affairs & Alumni and the Office of Academic and Internationalization which offers up to RM50,000 a year to first year students to carry out program in the following 5 tracks:

• Nobel Academics
• Sports
• Leadership
• Entrepreneurship
• Tahfiz (for Muslim students only)
The 5ETP program is part of a special program by the university in managing students' special talent, ability and interest by providing the right platform for them to nurture and enrich their talent in the five special tracks and achieve their full potential for excellence.
The program has successfully nurtured talented students to excel in skills they are best at. This can be seen from a long list of students' achievements depicted below.
Noor Azilah Aziz from the School of Education (Sports Science) and also a student from the 5ETP (Sport Excellence) is one of the main pillars of the national netball team that won the Asian Youth Netball Championship in Kashima, Japan.
With the victory, Malaysia have qualified for the 2021 World Youth Netball Championship in Fiji.
The undergraduate students from Bachelor of Science (Property Management), Esther Chin and Nurul Izzati Yahya received CBRE-WTW award for 2017 and 2018 respectively.
They managed to show great achievement for two consecutive years. Recipients of the award received RM3,000 and job offer at the company. Two other students Elsa Sapphira Victor and Armand Irfan Suhantoro were awarded with consolation prizes.
Syed Huzaimi Syed Ahmad Mazlan, a third year undergraduate student from the School of Education, FSSH had successfully completed his two months teaching practicum at Montague Public High School in Michigan, USA. Syed Huzaimi becomes the first student from UTM to receive an invitation from the Department of Agricultural Economics, Sociology, and Education, Pennsylvania State University, USA to do a teaching placement there.
The invitation was made possible due to active collaborations between Pennsylvania State University and the School of Education, FSSH under the Global Teach Agriculture Initiative which started in 2017. The initiative aims to globalize teacher education program, especially in the field of Agricultural Education.
UTM 5 Excellence Tracks Programme student – Yap Sin Yee has been offered a research internship at the University of Cambridge starting this September.
She will be doing her research on the application of machine learning to the analysis of neuroimaging at Cambridge.
Sin Yee is a fourth-year student in the Faculty of Engineering who has been named on the Dean's list since her first year. As a 5ETP student, she has represented UTM to join different types of student activities at the international level as well as national level.
Choo Tzy Yeng from Chemical Process Engineering Department (4th year 2018/2019) MJIIT has secured an employment position at a Japanese company via the special "Study Go Work Japan" program. Ms. Tzy Yeng was invited to Japan from the 18-23 August to sit for two interview sessions, passing both.
She chose one of the companies; Organo Corporation, a comprehensive water treatment engineering company located in Tokyo. She will report for duty in April 2020.
The Malaysian-Japan International Institute of Technology (MJIIT) of Universiti Teknologi Malaysia (UTM) has carved a unique history when one of its graduates was appointed as a Director in a Japanese company. UTM Alumni, Abdul Hakim Sahidi has been promoted to the position of Director at Leave a Nest Malaysia Sdn. Bhd. effective from October 13th 2018 thus making him the very first locals appointed to the company key position.
Lai Yee Qing a PhD Student from School of Chemical and Energy Engineering, UTM was awarded the Green Talents Award 2019 by the German Federal Ministry of Education and Research. Lai Yee Qing was selected with other 25 award recipients from among 837 applicants and 97 countries.
Her research entitled a practical method to increase thermal efficiency of manufacturing processes in order to reduce the amount of energy needed and thus reduce carbon dioxide emissions.
Moreover, students from the School of Electrical Engineering, School of Computing and School of Mechanical Engineering won the Special Award at the 3rd Silk Road Robotics Innovation Competition in China and defeated the other teams which comprised of Master and PhD students.
This has proven that UTM students are potentially compatible with the students from the USA, Italy, Russia, China, Egypt and other Alliance University of Silk Road countries.
'Innokai' team from Malaysia-Japan International Institute of Technology (MJIIT) won the top prize in the 2019 RoboCup Asia Pacific Competition held at the Bauman Moscow State Technical University (MSTU) in Moscow, Russia. RoboCup Asia Pacific 2019 is the official RoboCup Super-Regional competition in Asia Pacific.
UTM graduates, admirably are not only having less difficulties in getting job, but they also have become successful employers that manage to hire others.
Arif Tukiman, Ahmad Fikrizaman and Amir Fazwan are graduates of the School of Computer in 2014. With the support of the learning and teaching ecosystem in UTM that not only equip students with knowledge but also expose them to a range of relevant life skills to cope with life challenges, they are now running their multinational company, Runcloud.
In less than three years, these graduates have managed to go the extra mile. Their Cyberjaya-based RunCloud company now has more than 25,000 users of their products from over 100 countries with the United States, the United Kingdom, and India among its major markets.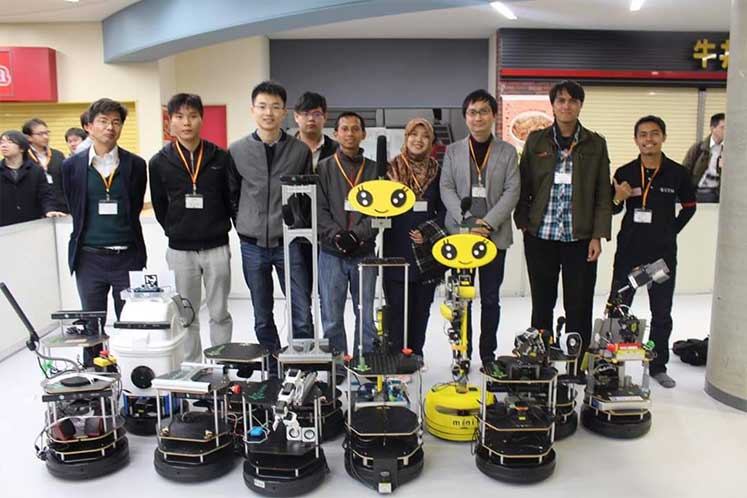 What are the universal skill sets required to shape a better future?
Becoming involved in a student society project, whether its focus is culture, sport or society, calls for a range of cross-disciplinary skills. In UTM, students are exposed to projects related to Sustainable Development Goals (SDGs).
SDGs is a universal agenda adopted by all United Nations Member States in 2015 as a universal call to action to end poverty, protect the planet and ensure that all people enjoy peace and prosperity by 2030.
Thus, to advocate this honorable intention, UTM instills the importance to uphold the SDGs values upon the students to nurture them since studying period so they can serve the future in the best way especially in preserving the beautiful environment we now own for the future generations.
Recently, UTM has been ranked 101-200 in the overall 2019 Times Higher Education (THE) University Impact Rankings the Top THREE Sustainable Development Goals (SDGs):
SDG 4 : #72 Quality Education
SDG 9 : #71 Industry Innovation and Infrastructure
SDG 12 : #81 Responsible Consumption and Production
So much with the terrible happenings upon the nature by the irresponsible consumptions and production, good projects from UTM like cleaning the river using floating wetland made by plants which capable of treating river water by biological treatment, the launching of 'No Single-Use Plastic Campus' and 'Zero Waste' initiatives by the university educate the students the importance of having sustainable minds for them to practice in their whole life.
Not only excellent in education, UTM student also taught to always be a part of society especially to contribute in volunteerism. One of our alumni, Jason Ang Wei Lung, graduate from Bachelor of Engineering (Mechanical-Aeronautics) was selected to represent Malaysia to Russia during the organization to 19th World Festival of Youth & Students as volunteer.
Apart from that through Service Learning methodology developed at the faculty, students are instructed to apply what they study to three goals; 1) community development; 2) community service and 3) community engagement. Therefore the students are already trained and independent enough to contribute to the community as the project that they need to do require their own set skills and decisions.
Projects like 'My Asean Community Initiative' for instance, help to develop the standard of living of the community in Cambodia by constructing a Fidlot Cattle and teaching them about effective microorganism.
With all the initiatives and efforts made by the university, it is not surprising how UTM graduates are having no problem in securing jobs as well as sought after by the employees from industry around the world. It is hoped that this university can forever sustain and ascend higher in order to serve the nation for the prosperity of mankind.