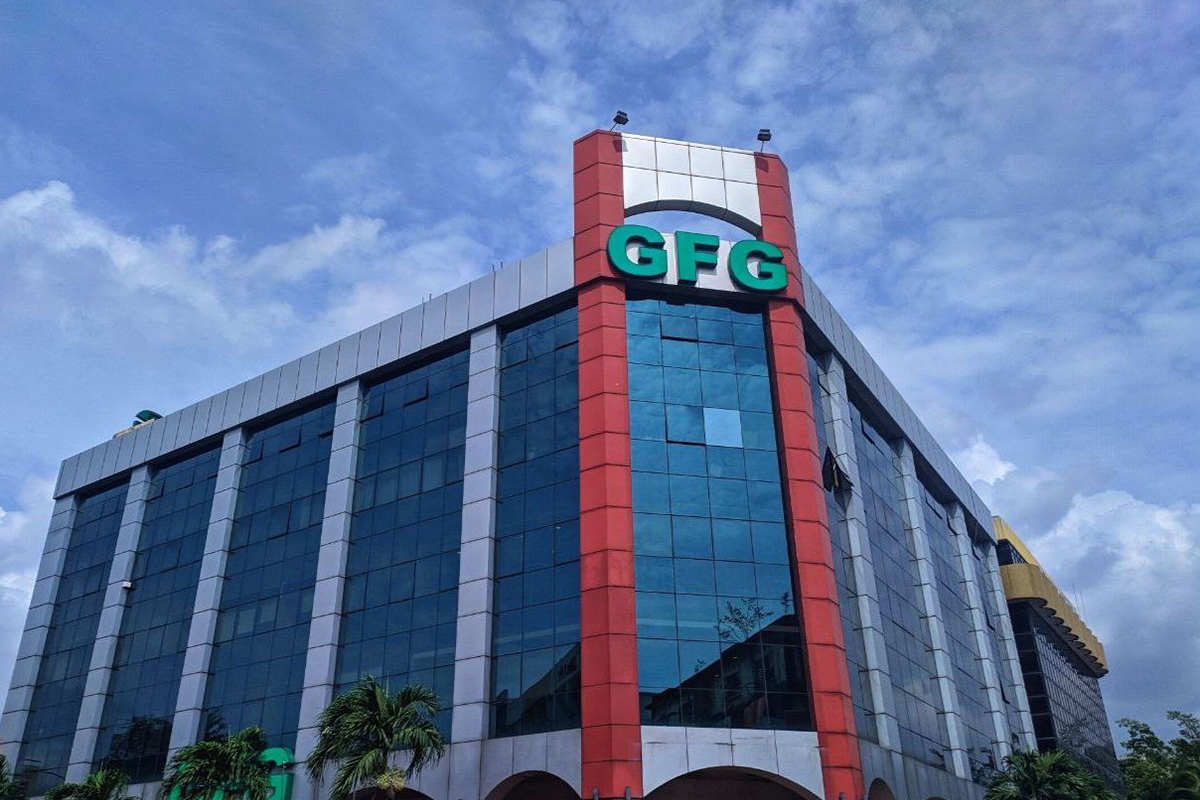 Part of GFG's property acquisition, this is its largest co-working hub located in Klang with a rooftop event space that contains a "glasshouse" event hall that can cater to over 200 guests.
GFG Group ("GFG") announced today that it has divested its Room Rental Operation (RRO) portfolio, with over 6,000 rooms under its operation, to an undisclosed Singapore-based Co-living company. The divestment is part of GFG's strategy to focus on growing its core platforms in Property Management and Property Technology (Prop-tech) business activities. The divestment of the room rental operation will result in an estimated net gain of RM32 million. As part of the agreement, GFG will manage the properties for the new company for a fee-based arrangement.
"We had come a long way in the past 9 years to grow our business to the current level. This is only possible with the great support of our amazing team, customers, and business partners. This has been a solid contributor to our performance," said Ken Lee, Chief Executive Officer, GFG Group. "However, our strategic priorities include an increased focus and allocation of resources toward Property Management and Prop-tech. We want to grow these two main pillars, which also include our Property Investment, Property Insurance, and Construction businesses. Today's announcement helps position GFG to further grow our core businesses and unlock value for our shareholders."
GFG is a property services company that has been established in 2012. GFG's primary business is to provide property owners and investors, hotel owners and operators, as well as property developers with strategic outsourcing solutions for managing their properties. GFG has also extended its 1-Stop Rental Property Management services to Property Developers with Overhang inventory - turning unsold inventory into cash flow generation assets via rental returns. GFG aims to provide every Malaysian the ability to find a safe, comfortable, and affordable place to stay.
GFG works very closely with hotel owners and operators to help them turn their properties from short-term stay to mid-to-long term stay during the pandemic period. This has helped many to turn their businesses around in the absence of international and domestic tourism. This provides these hotels with lifelines to sustain and continue to grow their business, by meeting the current demand for affordable and safe rooms to stay.
For owners of commercial properties, GFG has also worked with them to transform their open office space to rent to co-working hubs with affordable dedicated offices. Their customers can enjoy the amenities and services that come with traditional co-working spaces, but with the privacy and safety of their own private offices at very affordable rates. This is another venture that GFG has helped numerous commercial property owners and corporations to unlock their properties value.
Today, GFG Group is Malaysia's Largest and Pioneer in Room Rental and Property Management business. GFG is helping Property Owners to manage more than 800 properties and servicing more than 8,000 tenants in our range of accommodation from landed to high-rise properties across Malaysia. It has been helping property investors and owners to increase their property value via strong and consistent rental yield, both for residential and commercial properties over the past 10 years. Apart from managing residential properties, GFG also manages a co-working hub, in the heart of Klang town, with over 100 private offices, 5 meeting and event halls, and the newly launched, glasshouse event space that can cater up to 200 guests, located at the rooftop of GFG Tower.
GFG is investing its resources and focus on the Prop-tech industry, including its recent, largest acquisition of iBilik from The Star Media Group. iBilik is Malaysia's Largest Room Rental platform, with a presence in Singapore, Indonesia, Brunei, and the Philippines.
GFG is focusing on growing its priced investment, by bringing the iconic iBilik, from a Room Rental Listing Platform to a 1-Stop Rental Property Management Ecosystem, offering services including Property Management, Tenancy Management System, Zero Deposit Insurance, Renovation, and Rent-to-Own. Property Owners and Tenants will be able to access all these services right from their fingertips.
Over the next 5 years, GFG is targeting to help Property Owners across Malaysia in managing more than 100,000 rooms, or over 25,000 properties. GFG is also targeting to assist Property Owners to bring in 100,000 successful leads in a year through the iBilik platform. GFG Group is continuing to seek out valuable properties as well as partnerships and acquisitions of operators, property-related technologies, platforms, and marketplaces to help them to achieve its long-term goals.
GFG's vision is "To Create a Conducive and Connected Co-living and Co-working for every citizen in Southeast Asia."
For more information on turning your investment property into a passive income generator, visit https://business.ibilik.my/manage-my-property/ or https://gfgproperty.com