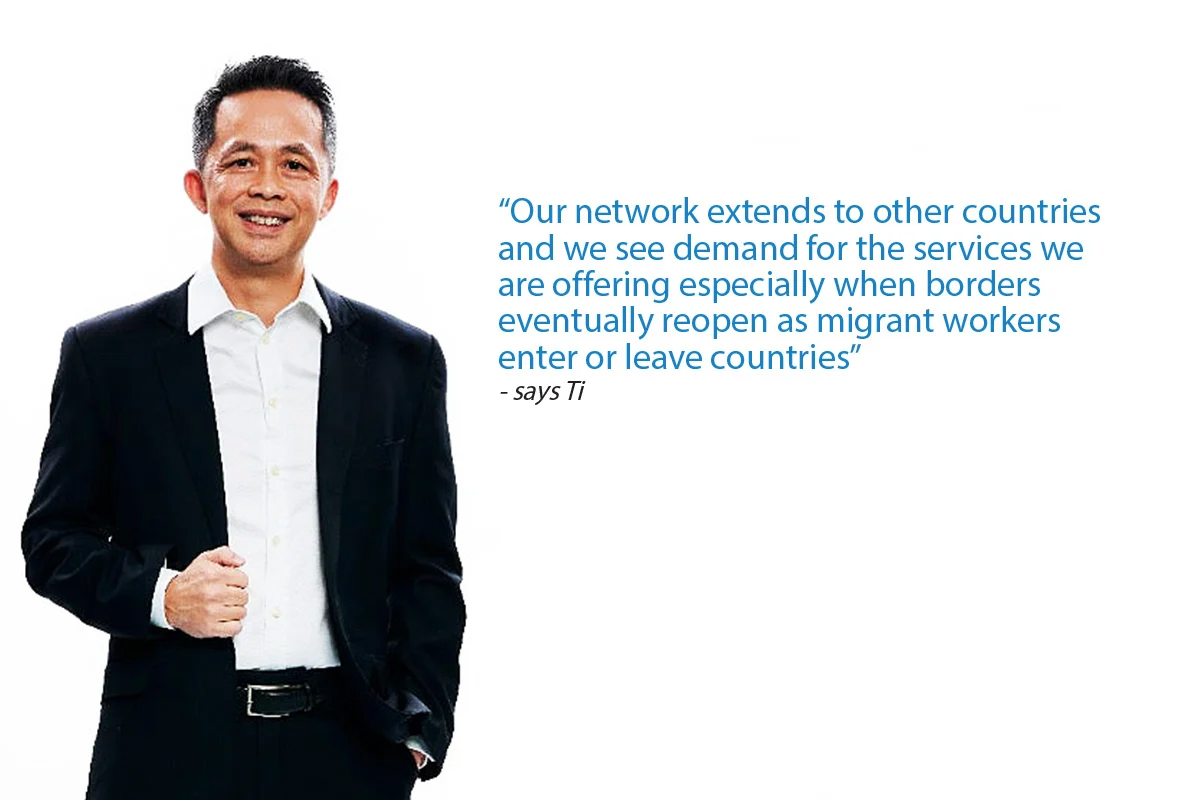 How a tourism company pivoted to land a US$100 million deal and provide digital identification for the foreign workforce
With the Covid-19 pandemic having caused the closure of borders and restriction of movement in countries for most of this year, many in the travel and tour industry have been ready to cease business.
The supply of foreign workers in any country is already a multi-step and complicated process. With the pandemic, additional safety requirements and contact traceability procedures make it an even more cumbersome exercise.
For one well-known name in the industry, however, the pandemic has offered an opportunity.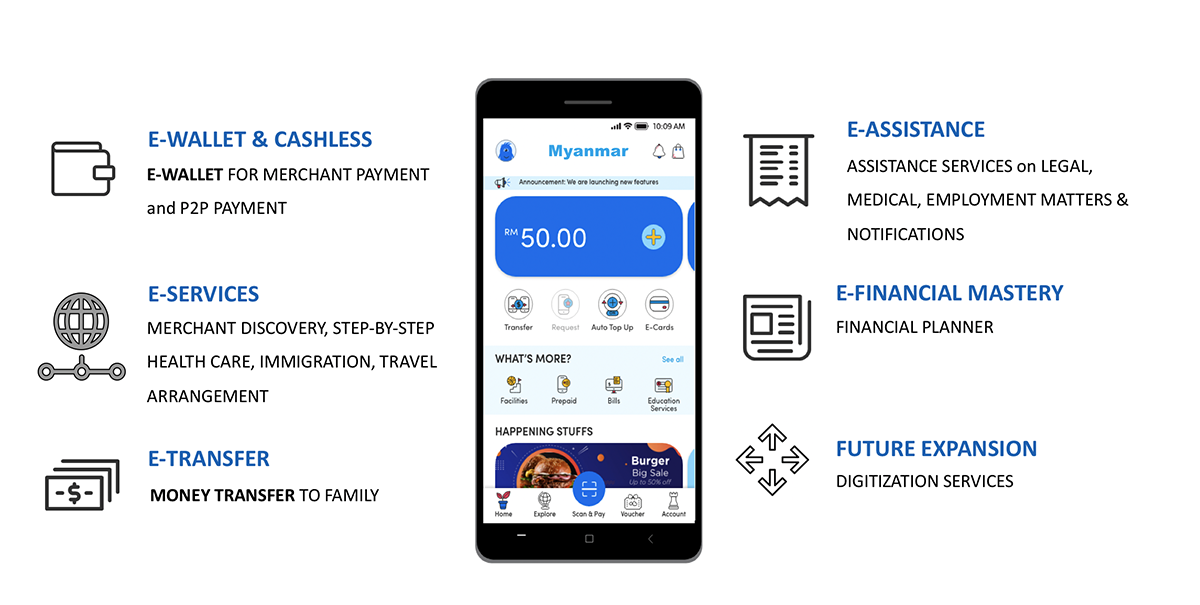 Parlo Bhd, an operator of leisure as well as corporate and MICE (meetings, incentives, conferences and exhibitions) travel services since 1996, realised that it could use its expertise to solve these problems. Ensuring the continuous supply of foreign workers is critical in sustaining the country's economy. ACE Market-listed Parlo, which has experience in visa application, travel insurance and other travel support services, saw that it could play a role by helping the country in two ways — leveraging its existing network of business partners and industry experience and providing digital technologies for foreign workforce management.
There were two critical milestones that helped Parlo succeed. It needed someone with experience in digital technologies to drive the company's expansion beyond leisure, corporate and MICE travel and ancillary services into migrant workforce management services, from source to destination countries. As such, it appointed Ti Lian Seng as executive director of Parlo in October 2020. Ti, who has experience in digital technologies to engineer and roll out a Digital ID platform, has had a long association with the Green Packet group of companies. He was most recently CEO of KipleLive, an artificial intelligence-driven property technology unit that pioneered contactless and cashless parking as well as facilitated businesses, schools and hospitals.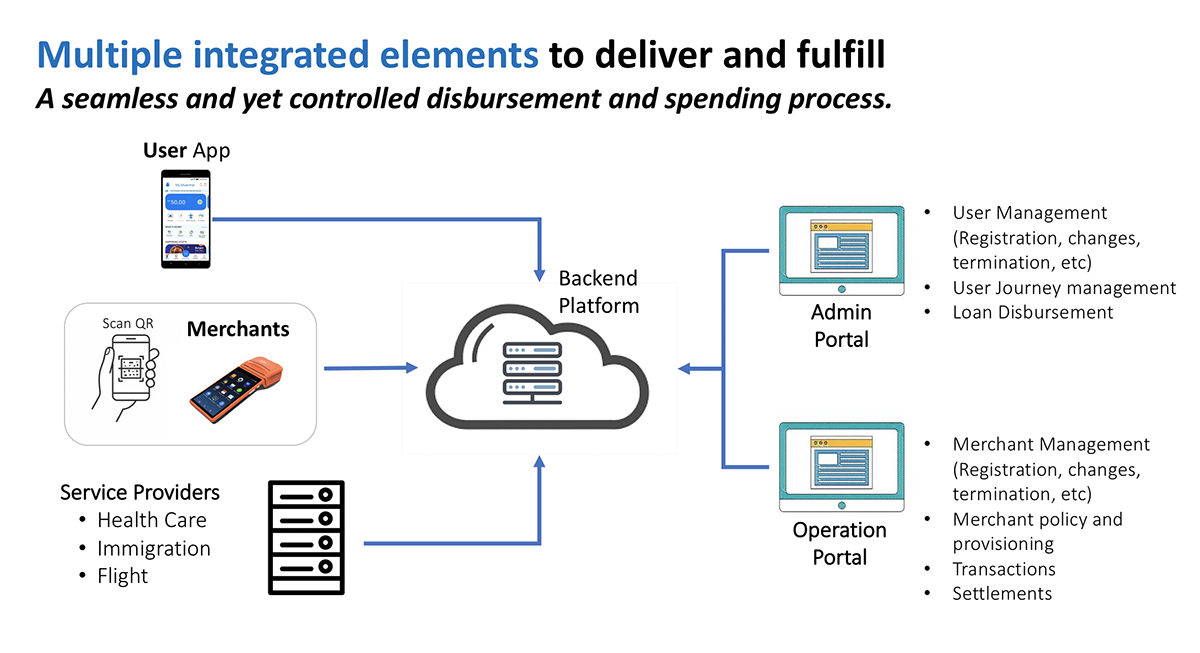 Parlo's second critical step was to partner with Myanmar-based Diamond Palace Group of Companies Ltd, which has access to foreign workforce management services to facilitate the supply of workers.
The platform ensures that all information of foreign workers from Myanmar is digitalised in the form of digital identity documents. Expecting to serve 360,000 Myanmar workers by 2021, the platform will be able to facilitate secure online transactions such as banking, travel, insurance and other commercial services for a seamless process that is convenient to migrant workers.
Parlo plans to offer both software and hardware under the e-ID total solutions platform in areas such as e-KYC (electronic Know Your Customer process), key public infrastructure and identity management. Integration with mobile phones through optional embedded secure elements as well as integration with mobile applications may be offered in the future. In essence, the digital identity features to be embedded in the mobile devices are grouped into enrolment and registration, encoding of personal and biometric data, and integration with the mobile applications. There are plans to provide third-party logistics services for smartphones such as logistics strategy, inventory planning and management, and inbound, outbound and reverse logistics management.
The intent is to use the latest technology-enabled gadget to start replacing physical identification documents via digitalisation. For example, debit and credit cards can now be easily replaced with mobile apps in smartphones enabled by high-end, secure hardware chips.
"It is inevitable that traditional physical identification documents such as national identity cards, driving licences and worker identity cards will be replaced by high-end e-ID embedded in smartphones," Ti says.
In keeping with Parlo's new-age travel management company ethos that emphasises technology, financial technology will also play a part in the digitisation move. In the pipeline are e-wallet and cashless payments; e-services such as mobile reloads and bill payments in both source and host countries; e-remittance; e-assistance for legal, medical, employment and notification purposes; e-commerce; and job listings.
Parlo is looking to expand this digital platform internationally to expand its coverage to as many as 10 million Myanmar workers worldwide.
The tie-up with Diamond Palace, worth US$100 million, is an exclusive 30-year concession with the Myanmar government to supply workers from the country. Parlo will provide employment agency-related services for workers from source country to destination country, including travel, logistics and dormitory arrangements, as well as medical examinations. For now, the agreement covers Myanmar workers applying to work in or are leaving Malaysia, Japan and Thailand, but will eventually be extended to other countries where the company has forged strong relationships.
"It is not a complete change for us. In fact, this is familiar territory, as we have experience in travel management services and have also worked with hostel operators. Our network extends to other countries and we see demand for the services we are offering, especially when borders eventually reopen as migrant workers enter or leave countries," Ti says.
He says Parlo's venture into foreign workforce management services could bring in RM420 million in revenue for the financial year ending Dec 31, 2021, and the company is expected to be profitable in the next financial year too.
Investors are taking note as Parlo's share price has soared even though the company's core business has largely been unable to operate over the past year. Over the three-month period from Aug 3 to Nov 3, the share price jumped more than 450% to close at 47 sen.
Investors see opportunity for Parlo. Besides its employment agency-related services, the company is exploring other avenues that can be a game-changer in terms of smoothing out the process for foreign migrant workers from the moment they apply to work abroad to the time they remit money.
Remittance alone from overseas Myanmar workers back to the country is estimated at US$900 million a month. There are an estimated one million Myanmar workers in Malaysia and four million in Thailand. Parlo has an advantage in that the favoured destinations of Myanmar workers include Singapore, Japan, South Korea and the Gulf Cooperation Council countries, in which it has a strong network.
A digital platform allows Diamond Palace to engage with workers on an unprecedented scale and enables employers of foreign workers to undertake their core activities in fundamentally different ways. It helps reduce the cost and time involved in formal recruitment processes and aims to drive efficiency in the disbursement of wages as well as the financial management of workers. By expanding the realm of possible action by migrant workers, technology can lead to broader structural and policy change. Digital platforms enabling foreign workers will ensure service providers undertake activities that they are already engaged in in a quicker, cheaper and, sometimes, safer way.