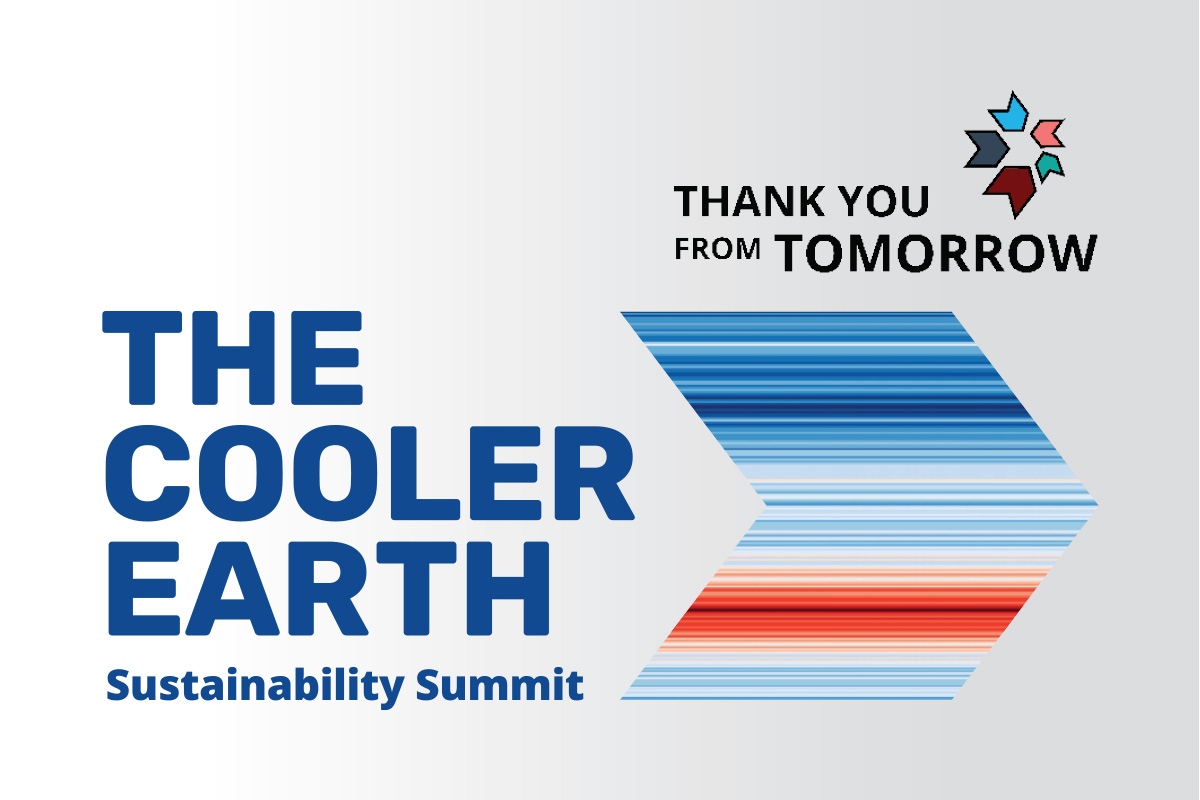 In conjunction with The Cooler Earth Sustainability Summit taking place from 20-24 September 2022, The Edge spoke to Gurdip Singh Sidhu, Group Chief People Officer and Group Chief Sustainability Officer of CIMB on this year's theme 'Facilitating a Just Transition'.
1. Can you tell us more about The Cooler Earth Sustainability Summit and what is the theme this year, and why?
This year will be the 4th edition of CIMB's flagship The Cooler Earth Sustainability Summit ("The Cooler Earth" or "the Summit"), which aims to convene stakeholders such as industry experts, businesses, non-governmental organisations ("NGOs"), financiers and investors, policymakers and global citizens to deliberate on the challenges and urgent action plans required to shape a more sustainable future.
This year's Summit, themed 'Facilitating a Just Transition', reflects on the accelerating global action on climate post COP26.
The Summit will focus on the significant systemic, business and lifestyle changes urgently needed for humanity to transition to a more livable future, and how this can be done in a way that leaves no one behind. This means ensuring that we protect every segment of society, especially the most vulnerable, against the risks and impacts of unintended consequences as we adopt climate solutions in our race towards a low carbon society.
Ultimately, a just transition is about making sustainable development blueprints inclusive, equitable and just for all stakeholders. This approach is firmly in line with CIMB Group's new brand proposition, 'Moving Forward with You'.
Through the Summit, we seek to highlight what a just transition might look like and how we can achieve it together. Key to this effort is understanding the specific challenges of different stakeholders, how to navigate these challenges, and how we can inspire more people to become sustainability leaders in driving this just transition.
This year's Summit will be held in a hybrid format, and is set to deliver a wide range of keynote presentations, expert-led panel discussions and capacity-building masterclasses aimed at highlighting the opportunities and risks in catalysing urgent action across the public and private sectors.
With regard to the masterclasses, it's a great opportunity for companies and individuals to strengthen their awareness and capabilities across various topics, such as how to develop a Net Zero roadmap as well as topics which include climate-related financial disclosures.
This year The Cooler Earth will also feature small and medium enterprise ("SMEs") and NGO fundraising and matching sessions. Under the CIMB ESG-SME Pitch Challenge, we are working with supporting partners, pitchIN and the Private Financing Advisory Network ("PFAN"), as well as PwC Malaysia, to match green, social or sustainable SMEs with potential investors. Ultimately, we are seeking to identify and fund smaller NGOs that have the potential to make significant impact in the lives of local communities, and on the environment.
The Summit is open to and complimentary for all, as we want to make this topic more accessible to a wider audience. We are also seeking to reach an ASEAN audience especially, given our Bank's regional footprint.
2. What is your responsibility as a bank to the environment and to the community?
As a purpose-driven organisation and financial intermediary, CIMB is in a position to influence, drive and encourage the adoption of sustainable practices and principles amongst businesses across various sectors, as well as among our individual customers. As a financier, we must take into account social and environmental risks when making financing decisions, as we are accountable for the impact directly or indirectly created by our financing.
We are also in a unique position of being able to channel capital towards positive impact areas. In this regard, we are guided by a Group-wide Green, Social, Sustainable Impact Products and Services ("GSSIPS") framework, which enables us to offer products and solutions that help to catalyse a more sustainable economy, for instance by helping our clients transition towards a lower-carbon emitting future
At the same time, we want to play our part in supporting the country's sustainability agenda not just through our banking activities, but also through awareness-raising and capacity-building with various stakeholders.
Over the past few years, CIMB has been an active proponent of the environmental, social and governance ("ESG") agenda. In 2021 the Group announced a series of enhanced commitments. These include, among others, our target to achieve Net Zero greenhouse gas emissions by 2050, including scope 3 financed emissions, as well as our target to mobilise RM30 billion in sustainable finance by 2024 under the Group's GSSIPS framework. CIMB was also the first emerging market bank to commit to exiting from coal by 2040.
Most recently, we introduced our Human Rights Policy, where as a Group, we have committed to continuous human rights due diligence to identify, prevent, and mitigate adverse human rights impacts. This commitment is integrated into how we work with various stakeholders and in all aspects of our business, including financing for non-retail clients, where we seek to ensure that we finance companies that have policies in place to manage human rights risks, including but not limited to labour rights. We also require clients in certain high risk sectors such as Palm Oil and Forestry to consult with affected communities and obtain Free, Prior and Informed Consent ("FPIC") prior to major land use conversion projects that could potentially affect land rights and resources such as water.
On our sustainable finance target, I am pleased to add that we have already achieved our RM30 billion target this year, two years ahead of schedule. Given this development, we are confident that we will be able to further strengthen our commitments and strive towards making an even greater impact through sustainable finance.
3. How can financial institutions such as CIMB advocate businesses and clients to ramp up their ESG practices?
The most common challenges faced in environmental, social and governance ("ESG") adoption are a lack of knowledge and human capital in this area, as well as concerns surrounding the cost of investments involved in incorporating ESG into their businesses.
Businesses, especially SMEs, form the backbone of ASEAN economies. With the increasing awareness on the importance of adopting ESG practices in the region, many businesses, including SMEs, have started to embark on their respective sustainability journeys.
As such, CIMB has developed a number of different solutions to support SMEs in this area, such as CIMB GreenBizReady, a comprehensive programme which provides SMEs with the knowledge, tools and expert support to incorporate ESG practices into their businesses. On top of that, we have committed RM100 million in financing through the Low Carbon Transition Facility ("LCTF") to encourage and empower businesses, including SMEs, to adopt low carbon and sustainable practices for business resilience.
Recently, we entered into a Memorandum of Understanding ("MoU") with Bursa Malaysia Berhad to accelerate the adoption of ESG practices among Malaysian Public Listed Companies ("PLCs").
Businesses of all sizes and from all sectors should prioritise ESG for both short-term and long-term business benefits, and continuously keep abreast of changing risks such as climate change, as well as the demands of different stakeholders.
4. How can corporates and civil society work together to advance the sustainability agenda?
In line with the theme of this year's Summit, we believe ensuring a just transition for all will take a whole-of-society approach. What this means is that every stakeholder or party will need to understand how they can contribute towards the sustainable transition, and play their respective parts in ensuring that change is equitable and just for all.
Take Malaysia for example, where sustainability is one of the three main themes of the 12th Malaysia Plan. Malaysia has committed to reducing our greenhouse gas (GHG) emissions intensity by 45% by 2030, achieving carbon neutrality as early as 2050, and increasing renewable energy to 31% of installed capacity by 2025 and 40% by 2035. These are headline targets that require multipronged solutions with multiple stakeholders involved over the long term.
As for financial institutions such as banks, we can play a part in providing sustainable finance to encourage ESG adoption, as well as help to bridge the Sustainable Development Goals ("SDG") financing gap required to achieve the SDGs by 2030. In 2021, the Organisation for Economic Co-operation and Development ("OECD") estimated the gap in developing countries to be at US$3.7 trillion between the annual financing needed and what is available based on current investment levels.
5. Are we doing enough? Will the actions we take today be enough to forestall the direct impacts of climate change?
There's still a lot of work to do, and at the same time, the window for turning things around is closing much faster than we are moving.
In 2016, 193 countries celebrated the historic Paris Climate Agreement to limit global warming to well below 2°C, preferably to 1.5°C. Now, just six years later, we are struggling to even "keep 1.5°C in sight". The 2021 United Nations Intergovernmental Panel on Climate Change ("IPCC") report warned that based on the current trajectory, global warming of 1.5°C and 2°C will be exceeded in the 21st century unless deep reductions in CO2 and other greenhouse gas emissions occur in the coming decades. To illustrate how urgent this is, we need to halve global emissions in the next 7 years if we were to meet our 1.5°C goal, the critical tipping point for humankind to have a chance of avoiding the worst impacts of the climate crisis.
On the other hand, the COVID-19 pandemic has shown us how incredibly adaptable humanity is, and how quickly we can change when we see the urgent need.
Take the Malaysian financial services sector for example. Bank Negara Malaysia ("BNM)" joined the Network of Central Banks and Supervisors for Greening the Financial System ("NGFS") in 2018. In 2021, BNM released its Climate Change and Principle-based Taxonomy ("CCPT"), and today it has issued a guide for Malaysian financial institutions to comply with the Task Force on Climate-related Financial Disclosures ("TCFD") recommendations, in partnership with Bursa Malaysia and the Securities Commission Malaysia ("SC"), under the Joint Committee on Climate Change ("JC3").
Many other sectors are moving towards ESG too. According to a study by the JC3, co-chaired by BNM and the SC, 92% of Malaysian corporates stated that they have a sustainability strategy. Some have already joined forces to drive collective change, for example through the CEO Action Network ("CAN"), a coalition of close to 60 Malaysian CEOs and Board Members with the shared purpose of accelerating the transition of Malaysia's economy towards ESG.
Ultimately, each of us is responsible to make a difference for a better tomorrow, and we hope people from all walks of life will be able to join us at The Cooler Earth to learn more about how we can each play our part.
ABOUT CIMB'S THE COOLER EARTH SUSTAINABILITY SUMMIT
CIMB's flagship event, The Cooler Earth Sustainability Summit (The Cooler Earth or the Summit), is making its return with the mission to convene global citizens, experts and key stakeholders to deliberate on the urgent action plans required to shape a more sustainable future as well as the challenges faced in doing so.
The hybrid event will be available from Sept 20 to 24, both in person at the Mandarin Oriental, Kuala Lumpur, and virtually via platforms equipped with polls, Q&A and translations to ensure a thorough engagement.
CIMB, ever committed to its role as an environmental, social and governance (ESG) driver for individuals and businesses, has organised the event in line with its devotion to forging ahead on its aspiration of becoming a sustainability leader in ASEAN.
With sustainability being a key a strategic priority for CIMB, as well as keeping in mind its responsibility as a financial intermediary, the group is determined to drive positive impacts not only within the group but also across the region.
Catalysing sustainable action across all segments
ESG criteria have continued to garner more momentum, with governments and businesses globally pursuing their respective paths to achieve net-zero goals.
It has also penetrated the financial aspect as ESG is seen as an emerging factor for financial growth for many businesses in Malaysia in line with the nation's commitment to becoming a carbon neutral nation by 2050.
The incorporation of ESG, once seen as supplementary, has rapidly become a requisite as many segments across society rush to position themselves with the future in mind. Against this backdrop, the Summit presents a prime opportunity for relevant stakeholders to ascertain how to integrate sustainability deeper into their lives, organisations, communities and society at large.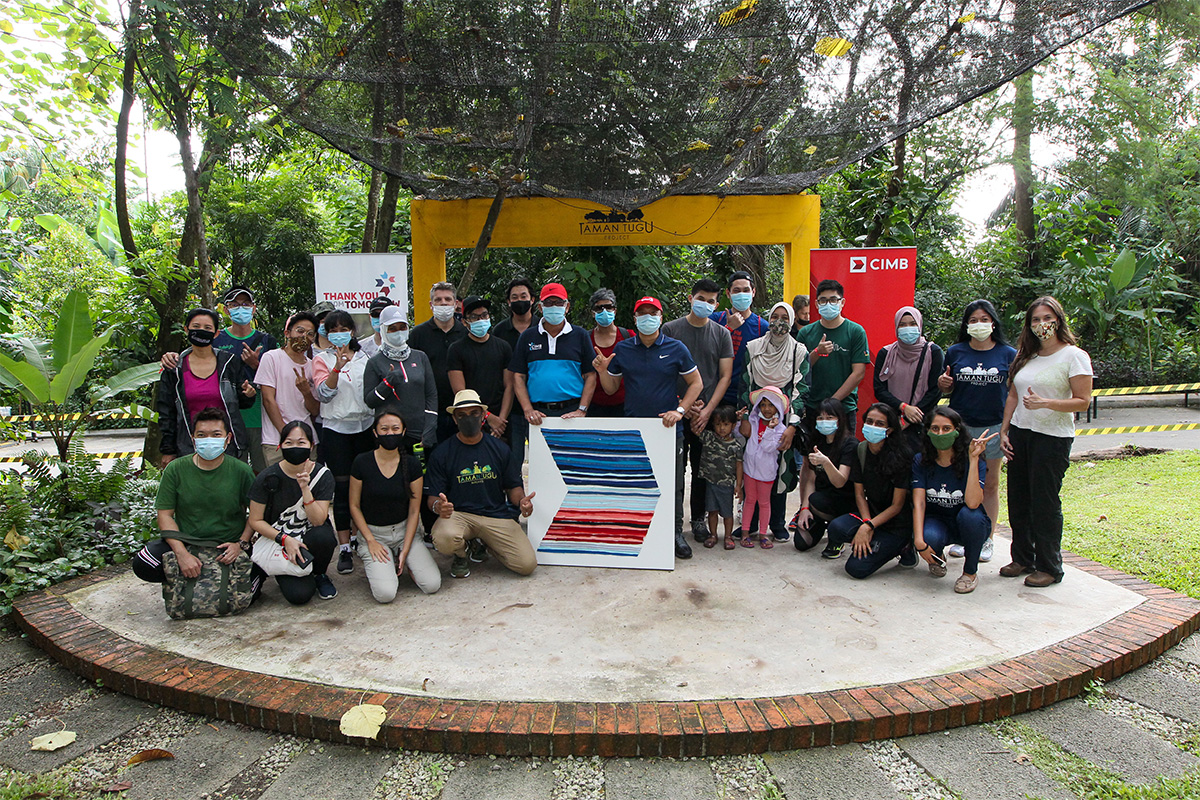 Participants of an experiential learning session during a previous edition of The Cooler Earth
The Summit is set to deliver a wide range of keynote presentations, expert-led panel discussions and capacity-building masterclasses, as well as investor and business networking sessions, all aimed at highlighting the opportunities and risks in catalysing urgent action across the public and private sectors.
Equipped with a line-up of sustainability leaders and experts, The Cooler Earth enables stakeholders to connect with thought leaders and practitioners worldwide to find out how they are facilitating a just transition in a way that leaves no segment of society behind.
Additionally, a selection of six online masterclasses have been prepared for participants to learn about new tools and emerging environmental and social reporting frameworks.
The subjects of the masterclasses include practical steps and benefits of sustainable small and medium enterprises (SMEs), addressing forced labour in supply chains, and the latest reporting frameworks on climate-related financial disclosures.
Meanwhile, addressing the backbone of the economy, CIMB has organised the CIMB ESG-SME Pitch Challenge to bridge the gap for SMEs that have sustainability-focused business models or operations by connecting them with business partners. The event entails a fully virtual pitch challenge aimed at catalysing the growth of sustainability-focused SMEs in ASEAN by connecting them with relevant business partners.
---
Learn more and register for The Cooler Earth Sustainability Summit 2022 at coolerearth.cimb.com