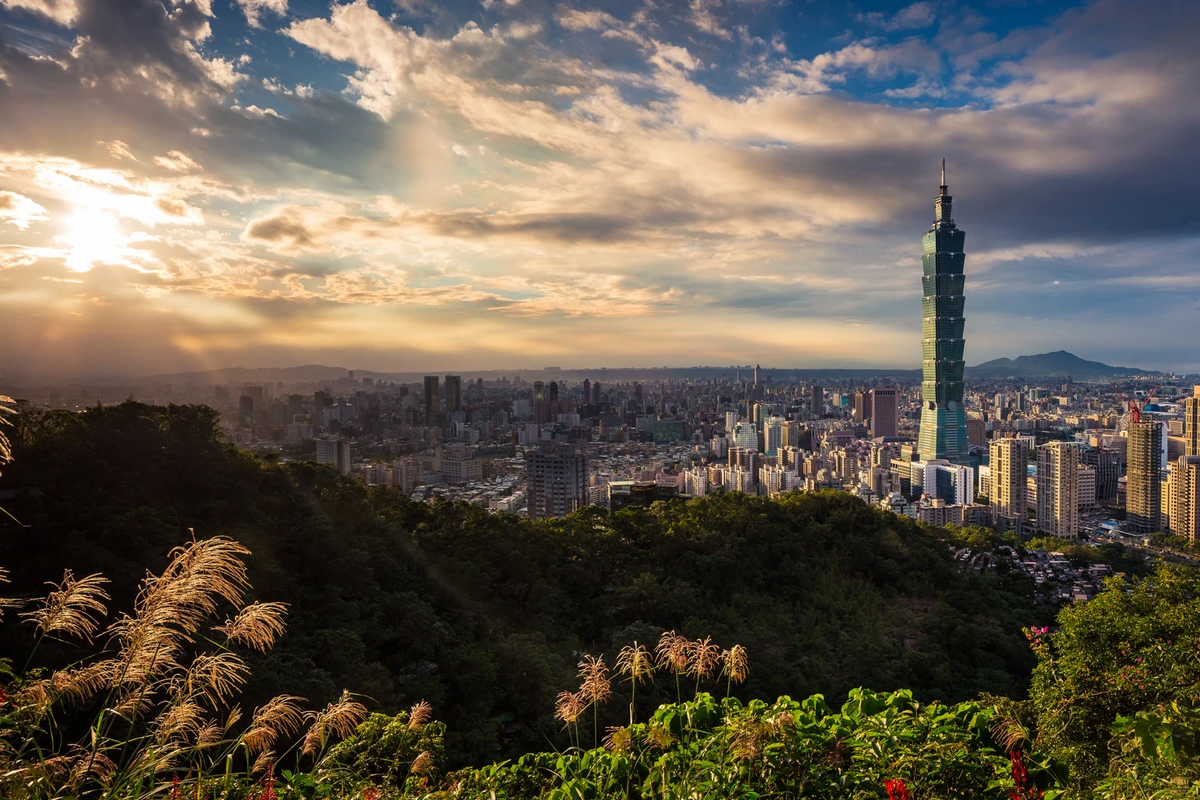 A perfect concoction of verdant landscapes, spiritual traditions and bustling retail centres, Taiwan holds a legacy for being a haven for jet setters all over the world. The country flaunts its modernity and style through its high-tech companies and efficient public transportation systems. Yet, it also embraces its historical roots through its crowded street markets, lush gardens and public parks, temples of various religions and other semblances of historical traditions that continue to reflect epochs of cultural influence from other countries and continents. Right in the city centre, Taipei never sleeps. The metropolis welcomes all visitors to explore its history, relish in its newfound modernity, discover their spirituality and most importantly, gratify their palates.
Experience Taipei's Street Market Sensations
As the sun begins to dip into the horizon, street vendors unveil their carts. They peddle snacks, clothes, accessories and electronics in Taipei's infamous street markets. As you navigate along the bustling veins of the market, take a bite off oyster omelets, fried chicken, ice-cream spring rolls and the legendary stinky tofu, a heavily fermented specialty served with pickled cabbage and chilli peppers that tastes better than it looks.
The metropolitan Shilin District boasts its sheer size, while smaller markets such as Huaxi street serves an array of peculiar delicacies such as venomous snakes, rats and an array of Chinese traditional remedies.
At dawn, head to Dongmen Market where generations of merchants have mastered the art of butchering, preserving pickles and roasted meats. For breakfast, have a go at the wrapped dumplings and oyster vermicelli— a local staple.
Ravel in Jiufen's mystery
The clouds roll in amid Jiufen's hilly landscape and here, the air is crisp and cold. About an hour's drive away from Taipei's city centre, is Jiufen, a picturesque and placid town best known as the inspiration for Hayao Miyazaki's Spirited Away. To foodies, it's an unmissable eating destination.
Jiufen was once home to nine families during the Qing dynasty, and is named after the nine provisions that villagers were expected to bring back from their arduous journeys to the markets at the base. Lined with bright red lanterns, the Old Street of Jiufen is the most popular and winds around the hills through steep stairs that are paved with cobblestones. The streets are charming, to say the least, and they are so narrow that each building hugs close to one another, packed with Taiwanese snacks and food stalls. The sounds of sizzling meat or deep fried snacks wafts through the air.
Here, you'd find a never ending array of food such as taro balls, tea eggs and pineapple cakes, all of which are traditional treats to the locals.
Every now and then, you could peak through the densely packed shophouses and catch a glimpse of the lush and verdant rolling mountains. They are covered in thick, deep-green forests, and the azure waters of the East China Sea washes up along the sandy beaches in the distance. Till today, Jiufen remains a favourite among tourists and locals like. Its charm lies in its isolation, mystery and exceptional beauty.
Get Lucky at Hsingtian Temple
It is said that weekly visits to the Hsingtian Temple in Mingquan East Road will promise personal and career success. In Taiwan, temples are sacred spaces, dedicated to the various religion and folk deities. At Hsingtian Temple, the visit will begin by contributing food offerings as a symbol of appreciation to the gods. At the end of a crowded line, you could banish evil spirits responsible for various "spiritual" disturbances such as tantrums and fatigue. How? Just light an incense and follow the steps of the temple functionaries at the venue. Plus, make the rounds as the locals do: pray to gods for good luck and good will, get your fortune read by the temple master and pick up a fragrant blessing bag to protect you as you continue with your travels.
Take the road less taken at Taroko National Park
With breathtaking mountainous landscapes and marble-walled canyons, a day trip to Taroko National Park promises an awe-inspiring experience for those who are looking to escape the bustling and clamouring city.
Get acquainted with nature as you trek along the azure Liwu River that cuts deep through valleys and ravines of the mountains before reaching the open seas. You could also take a leisurely drive along the Qingshui cliffs as the sun and salt from the sea brushes your skin. Remember to take a picnic basket with you for a meal as you relish the spectacular view of the ocean.
For the more adventurous, take one of the more challenging hiking trails such as the Shakadang trail or the Jhuilu Old trail— scenic routes that will sometimes take hours to hike but reward those who persists with one of the most wonderful and unforgettable sights you will ever experience.
Catch a Taiwanese opera performance
A Taiwanese opera is a visual treat – elegant and elaborate costumes and sets turns the stage into a magical and enigmatic spectacle. Performed in Taiwanese Hokkien, the opera is an art form which reflects the growth and changes in Taiwanese society, including immigration influences, oppression under the Kōminka movement to transformations in of modern media.
Being part of the audience, you aren't just watching a fading art form struggle to be revitalised. Through the opera, you'll also get the chance to learn about Taiwan's rich and diverse history, culture and political identity.
As you travel well, you will build memorable, meaningful and rewarding experiences that epitomises the very philosophy of living well. Discover with Cathay Pacific and Cathay Dragon what #lifewelltravelled means to fellow passengers and explore the ways they create their very own exciting experiences at lifewelltravelled.cathaypacific.com.