Cultiveat: Going from B2B to retail
Until mid-March, agritech start-up Cultiveat Sdn Bhd was comfortably on track to achieving its goals for the year. It had a good number of F&B subscribers, planned to build more farms and was gearing up to retail its produce by June.
Then the Movement Control Order (MCO), involving measures that were put in place to curtail the spread of Covid-19, threw a spanner in the works. In the days that followed, it had nearly eight tonnes of vegetables made redundant as subscribers scaled back their operations because restaurants and cafés were allowed to operate only if they offered delivery or takeaway options.
To save the fresh produce from perishing, Cultiveat CEO John-Hans Oei decided to bring forward the company's plans for selling directly to end-consumers and accelerated the setting-up of its e-commerce site.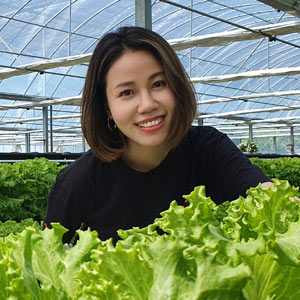 "We are supplying 85% less to F&B establishments during this period," says Charmaine Kon, head of marketing at Cultiveat.
Following the temporary store closures and social distancing measures, e-commerce is now a bigger part of many shoppers' retail habits.
"We were planning to sell the vegetables directly to consumers by May or June. So, we had not developed packaging and delivery systems. We also had not grown enough varieties to start operating B2C (business-to-consumer).
"But since we were already planning to sell the vegetables directly to consumers, we decided to accelerate our plans, following the reduced demand from our F&B partners, resulting in excess supply," says Kon.
The vegetables, which are cultivated using technology-assisted precision farming techniques, are grown without the use of pesticides and in a weather-regulated indoor farm in Kapar. The Cultiveat farms also rely on fewer resources and less manpower.
The vegetables, consisting of various types of leafy greens, are sold online via www.cultiveat.co. Delivery is currently limited to certain locations in the Klang Valley and free until April 14, when the MCO is expected to end.
As Cultiveat has just rolled out the initiative, consumers have only two packages to choose from — Lettuce Mix and Summer Crisps. The lettuce mix consists of a random bunch of six types of lettuce heads such as butterhead, romaine, mini cos, frisee, oakleaf, summer crisp, coral and Batavia.
Kon says once Cultiveat gains more traction and stability, it will increase the number and types of crops sold online.
But this is not without challenges. Kon says the management team is handling the packing and delivery of vegetables to the distribution hub at the moment, as there are no workers on the farm because of the MCO.
"Our packing room is under maintenance and we cannot get a repairman to come. So, we have moved to a secondary room, which lacks facilities and involves more manual work," she adds.
On top of handling the packing and delivery, Kon says the management team also deals with customer service and administration work, as the company has no employee in these roles.
Launching a B2C operation on such short notice also means less time to make announcements and do the necessary marketing.
"We are working hard to build awareness and customer acquisition in a short time. Digital marketing also involves multiple platforms, which behave differently, so we are learning on the go," says Kon.
Cultiveat postponed plans to export its produce because of the MCO.
"Having said that, we are confident of being able to run and expand because food security matters more now than ever," she says.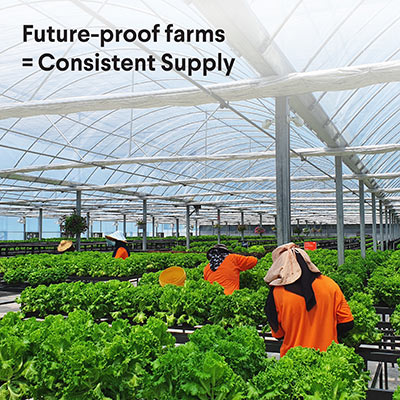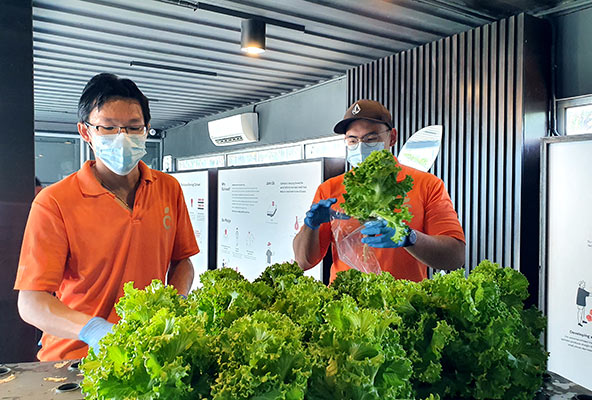 Packing of the harvested vegetables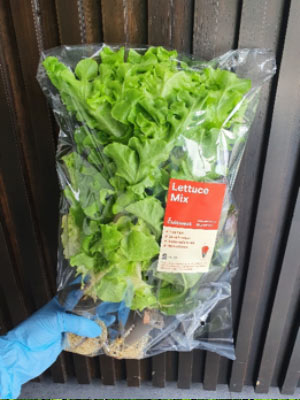 Fresh produce ready for end consumers
Biji-biji adapts and innovates to survive
When the MCO was initiated, Biji-biji Designs Sdn Bhd, the main holding company for Biji-biji Group, had to put its business plans and events on hold. The company was not granted permission to carry on operating during the MCO, but it found a loophole that enabled it to continue.
One of its subsidiaries, Biji-biji Ethical Fashion, which turns seat belts into handbags, was the hardest hit. Biji-biji Initiative's CEO Juliana Adam says the making of the bags are usually done in-house, but the MCO did not allow the company to operate to fulfil orders.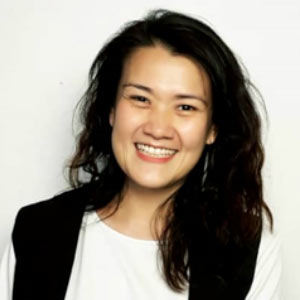 "The team was mobilised to transport sewing machines to the tailor's houses, so our production was put back on track," says Juliana.
Stilll, the company is struggling to generate revenue, as it relies on events, which had to be cancelled because of the MCO.
That did not stop the social enterprise from putting its resources together to help battle the Covid-19 pandemic. The Biji-biji Group (Biji-biji Initiative, Me.reka and Taylors Me.reka Makerspace) went on a media blitz last week, seeking monetary and material donations to make personal protective equipment (PPE) for frontliners.
"We always had it in us. We are a rapid prototyping centre, catering to small businesses that want to mass produce items, but the quantity they want is not big enough for industry players. So, we knew if a hospital wanted 50 pieces of something, we could mobilise our makers," says Juliana.
It received overwhelming response from people who wanted to help; the donation fund has been closed, with more than RM128,000 collected. The aim is to deliver 17,000 face shields, made using acrylic sheets and transparent and rigid A4 plastic sheets.
Biji-biji cannot do this for long, though, says Juliana. It is just stepping in to fill the gap until the government receives a proper supply of PPE and other equipment. So far, Biji-biji has produced more than 6,000 face shields, delivering up to 1,000 pieces a day to frontliners.
"Our face shields are reusable, so every face shield gets five protective replacements," says Juliana.
"We aim to deliver 17,000 face shields, but it also depends on whether the government has enough. At the end of the day, we don't want to waste resources."
The "cool thing" about the MCO, says Juliana, is that the company was forced to go digital. "We have always wanted to digitalise our company, but this got accelerated [in the present circumstances]. We're also developing an app to connect makers to suppliers who have the demand."
Juliana says this initiative of filling the gap between makers and suppliers has already started on its website, mereka.my/protecting-our-frontliners. The page currently shows a list of hospitals requesting items and non-governmental organisations (NGOs) around the country that are able to provide PPEs to hospitals.
The page was set up to make the process more efficient. Juliana says for the first few days, NGOs were calling to ask for help. She explains: "It was very manual, so we automated the whole thing and it has been working well. The frontliners fill up the request forms and the system automatically informs the makers.
"For example, I'm a maker in Penang and I have this machine that can make the items needed, but after that I don't know who is at risk. So, using the platform, I can filter who needs what and see what I can provide."
Juliana wishes Biji-biji had gone digital sooner. The team is now brainstorming how to digitalise its production system. It is also looking to do online classes for its maker space, Me.reka, during the MCO period.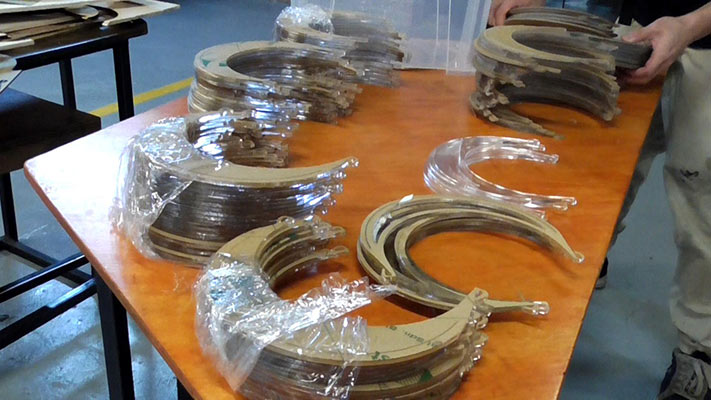 Materials for face shield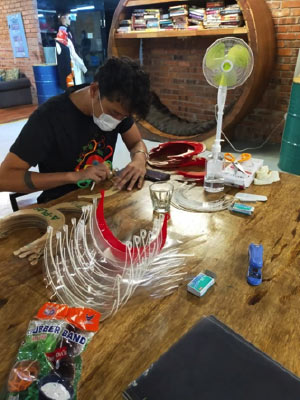 Face shield production in progress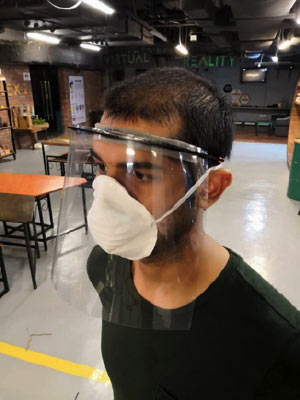 Final product of face shield & mask
Gomad goes online to stay sane and in business
When Ng Chic Wern, Wan Muhammad Hafiz, Wong Kok Siew and Ngow Fei Fei got together to set up Gomad Bootcamp last September, little did they know that just as it was starting to really take off, they would be forced to cease all outdoor activity, owing to the MCO.
The four partners had all been part of another bootcamp. They decided to start Gomad because they wanted to run a bootcamp along different lines, putting the customer (or "recruit", as they are called in these army-style bootcamps) first and looking not just at their exercise regime, but at their health as a whole.
Ngow says the four partners were looking to introduce community-centred bootcamps in different areas, taking into account healthy diets according to individual needs, recovery and muscle improvement, among others.
"We listen to people, find out what they want to eat and what healthy food suits them. It's about everything healthy, a more holistic approach to fitness," she adds.
Gomad did not invest in a gym. Instead, the instructors would just rent a community hall where they could use the field and basketball area for workout sessions. They also bought equipment such as sand bags, sand balls and rifles for the sessions.
To book a session, recruits would have to go to Gomad's website and pay by credit card.
It set up bootcamps in four locations — Bandar Utama, Damansara Heights, Ampang and Subang — and was looking at a fifth location when the MCO hit. Also, it was in the midst of an eight-week challenge and had to refund some of the money it had collected earlier. In fact, sales dropped 30% and there was also a matter of venue bookings that had already been paid for but which had to be cancelled. "We don't know whether we will get a reimbursement."
When news of the MCO first came out, the partners immediately came up with a game plan. If they could not hold a regular bootcamp, they would shift their classes online.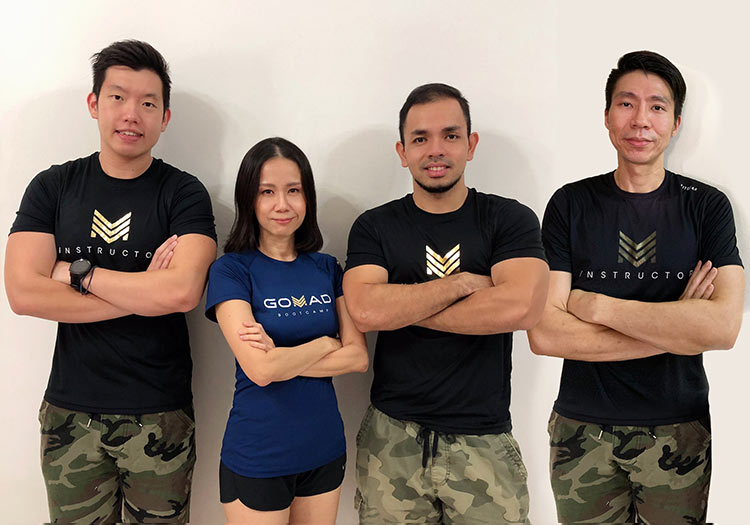 From left: Wong, Ngow, Hafiz and Ng.
"At first, we used Facebook Messenger because we didn't know how many people would join us, but it wasn't smooth. More people wanted to join it, but Facebook Messenger limits the number of people who can participate. So, we shifted to Zoom and paid for sessions so they could last more than [the first free] 40 minutes," says Ngow.
Some of the partners had already been using Zoom for other purposes, so they were familiar with the application. They introduced three sessions a week — on Monday, Wednesday and Friday.
Each instructor monitors his or her own group of recruits from different laptops. While this may not sound ideal, Ngow says they bring the bootcamp spirit to these online sessions. "The main benefit of working out on Zoom under your instructor's eye is that if you are tempted to stall, he or she can call out, 'Hey! Come on! You can do it! Don't stop!'"
Although the MCO has been a major disruption to Gomad's mode of operations, Ngow believes its clients understand and are supportive. "They also understand that staying active while being locked down in the house is very important. They are very pleased and very happy with it."
Gomad had planned to offer virtual training in the future to those who could not come to its training venues, including mothers who could not leave their children at home.
The MCO just accelerated its plans. "Before the MCO, we had sessions onsite on Monday, Wednesday and Friday, at the different fields. Going forward, we could still have those but do our virtual sessions on Tuesday, Thursday and Saturday.
"People like what we have to offer because we pay attention to what the recruits have to say and give them extra to make the whole thing more holistic. We call ourselves a military-inspired bootcamp fitness [operation] with a lifestyle-driven support system," Ngow says.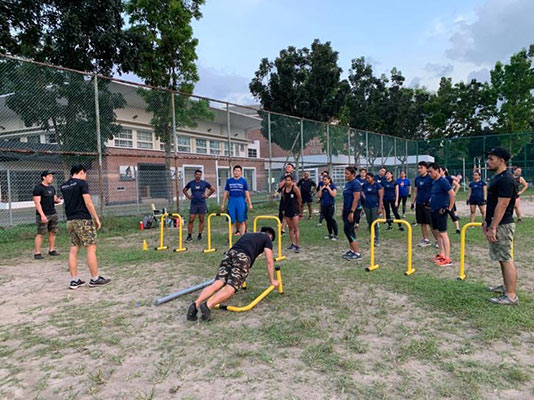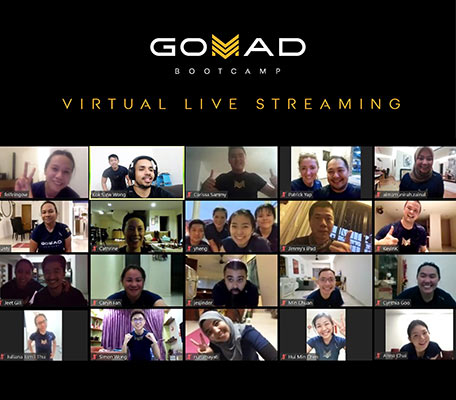 Training via virtual live stream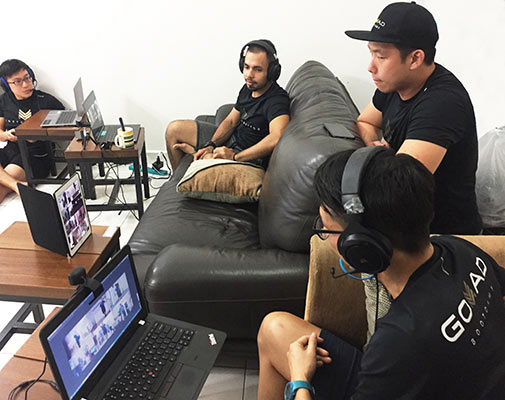 Trainers monitoring training progress