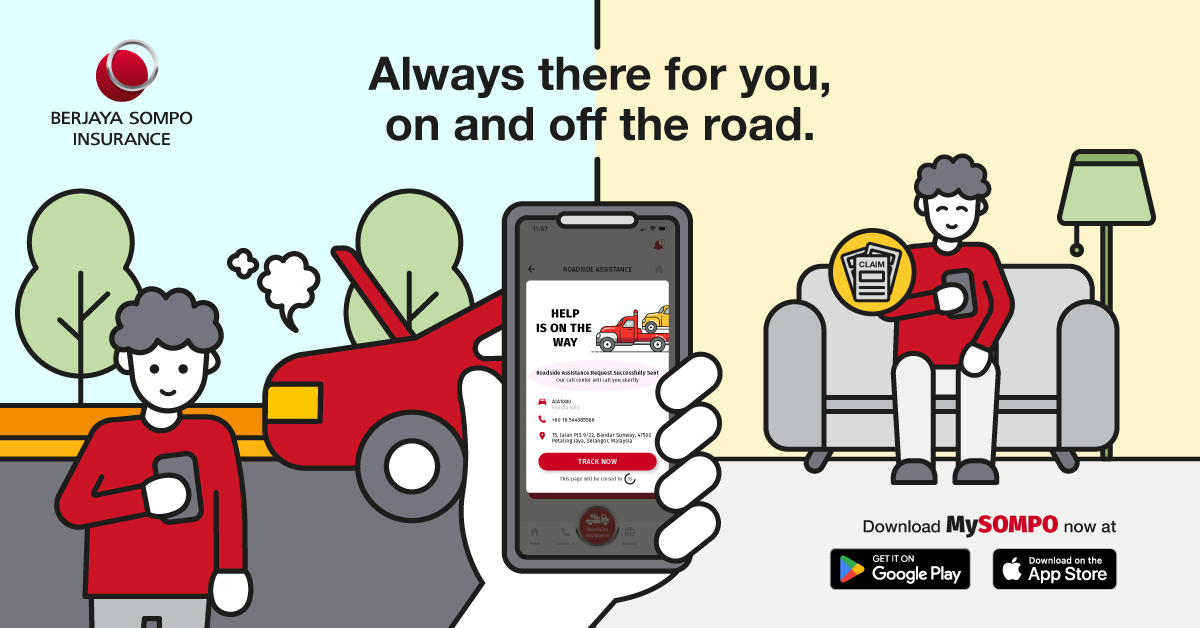 The importance of having the right automotive insurance cannot be understated. Not only is it a legal requirement to keep you behind the wheel but it also serves to protect you financially. As such, investing with the right insurance partner is vital as it provides you with the required coverage from a trusted provider.
As one of the long-standing and most established insurance companies in Malaysia, Berjaya Sompo has made it its mission to provide the best insurance solutions and services to its customers. Backed by a strong financial background with consistent comparative global insights, it boasts a wide network of offices nationwide, servicing more than one million customers.
The company remains committed to being the leading general insurer of choice for today's consumers. As such, Berjaya Sompo aims to provide the right solutions for customers' insurance needs in order to give them the necessary protection.
Comprehensive coverage
Catering for the needs and demands of today's drivers and vehicle owners, Berjaya Sompo has a wide range of insurance products that are suited towards varying needs. SOMPO Motor and SOMPO MotorNow, for instance, protect vehicle owners from any form of damage or loss. They also protect the owner against legal liabilities to a third party for injury, death and property damage.
Providing unprecedented cost savings while ensuring optimal protection, SOMPO MotorSafe affords drivers the luxury of choosing a mileage plan based on how much they drive in a year. This not only results in a lower premium when they drive less but also gives the required comprehensive coverage they need to protect themselves.
Protection is not just limited to the driver of the vehicle. Easy Rider PA provides protection for all passengers and drivers travelling in your vehicle. Best of all, the coverage can be extended to cover your family members against accidents involving any other vehicle in addition to your own car.
Through Auto Plus PA, enhanced protection is also provided to the driver, rider, passengers and pillion rider against accidents while entering, riding or alighting from the commercial vehicle or motorcycle. Vehicle owners can also top up their coverage for additional protection for special perils such as floods, storms or other convulsions of nature, as well as for windscreen repairs and replacement.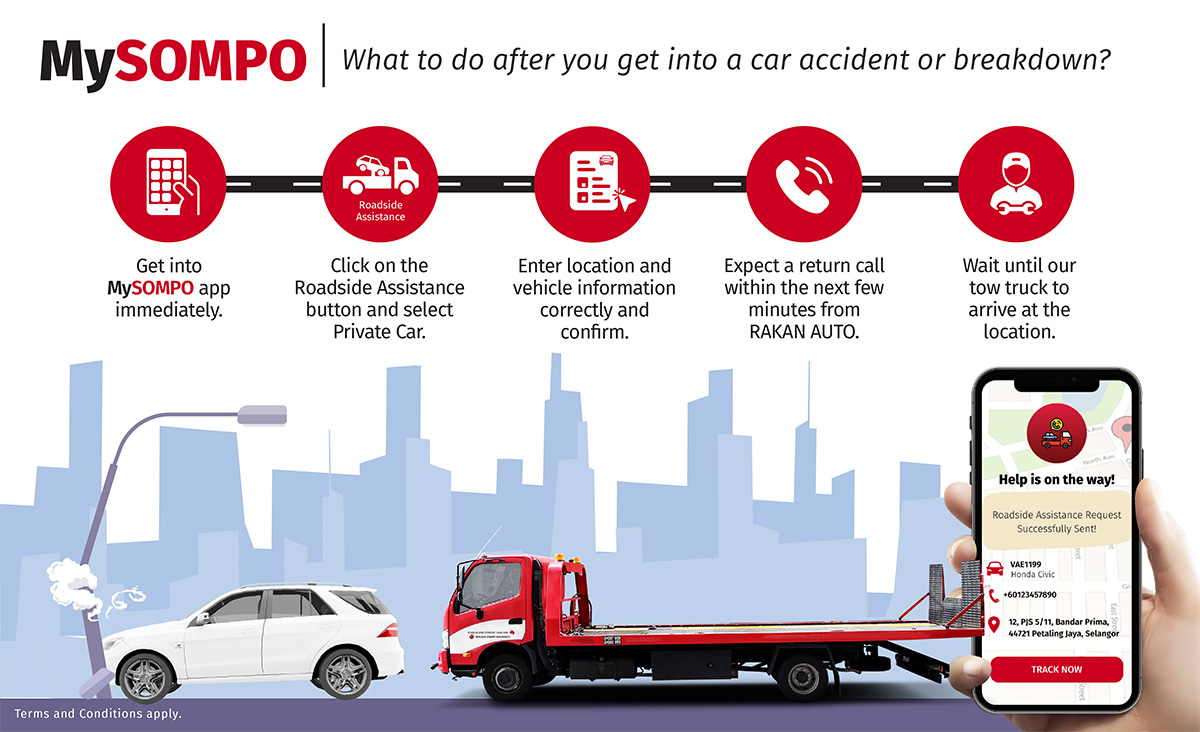 Moving with the times
Guided by the company vision "We are HERE with You", Berjaya Sompo has continuously looked at enhancing the insurance experience and journey for its customers. It has expanded its offerings and rolled out additional and enticing insurance products that provide customers with unmatched coverage within the auto insurance space.
Together with its bancassurance partner, CIMB Bank, Berjaya Sompo offers SecureMotor, a private car comprehensive insurance policy with towing service, enhanced coverage such as for special perils for natural disasters and more.
As part of Berjaya Sompo's digitalisation efforts, the company's motor policy, SOMPO MotorNow, is also available online. Customers can choose the coverage they need and also renew their car insurance online with instant JPJ status updates. Customers also benefit from free coverage for all drivers, fast claim and direct settlement of up to RM5,000 with 0% interest instalment plans when purchasing their insurance plan through SOMPO MotorNow.
Recently, Berjaya Sompo also entered into a partnership with eAutoGen to underwrite for AutoGen Plus, an extended warranty programme for used cars. The programme not only helps cushion owners of aged and used cars from costly repairs arising from breakdowns but also helps advance opportunities within the used-car market by creating a value-added car buying experience.
Smarter, safer and more convenient
Constantly looking ahead, Berjaya Sompo has also launched its very own smartphone app. The MySOMPO app allows customers to access and manage their coverage and services conveniently through their smart device. With just a few swipes and clicks, customers can retrieve a wealth of information regarding their policy and coverage as well as assistance in the event of a breakdown or accident.
Through a highly intuitive interface, customers can seamlessly access 24-hour emergency roadside assistance and towing services via RAKAN AUTO in case of an accident or breakdown. The app also offers GPS location along with real-time status tracking and updates.
MySOMPO not only offers convenience but is also designed to enhance the Berjaya Sompo customer experience while providing safety and security. Designed to assist customers every step of the way in the event of an accident or breakdown, the app helps alleviate stress and shields the customer from being scammed by unscrupulous tow truck operators and repair shops.
Additionally, MYSOMPO also enables the claimant or policyholder to expedite the claims process by allowing the submission of documents and claims online. Through the app, they can also check the status of the claim and search for approved panel workshops.
With the launch of its new app, Berjaya Sompo has once more demonstrated its continued commitment in enhancing the insurance journey for its customers. With comprehensive coverage and protection along with seamless and convenient access, Berjaya Sompo is providing unprecedented protection for car users, providing peace of mind whenever they are on the road.
To find out more about Berjaya Sompo and its range of products and services, visit www.berjayasompo.com.my/collection/motor.