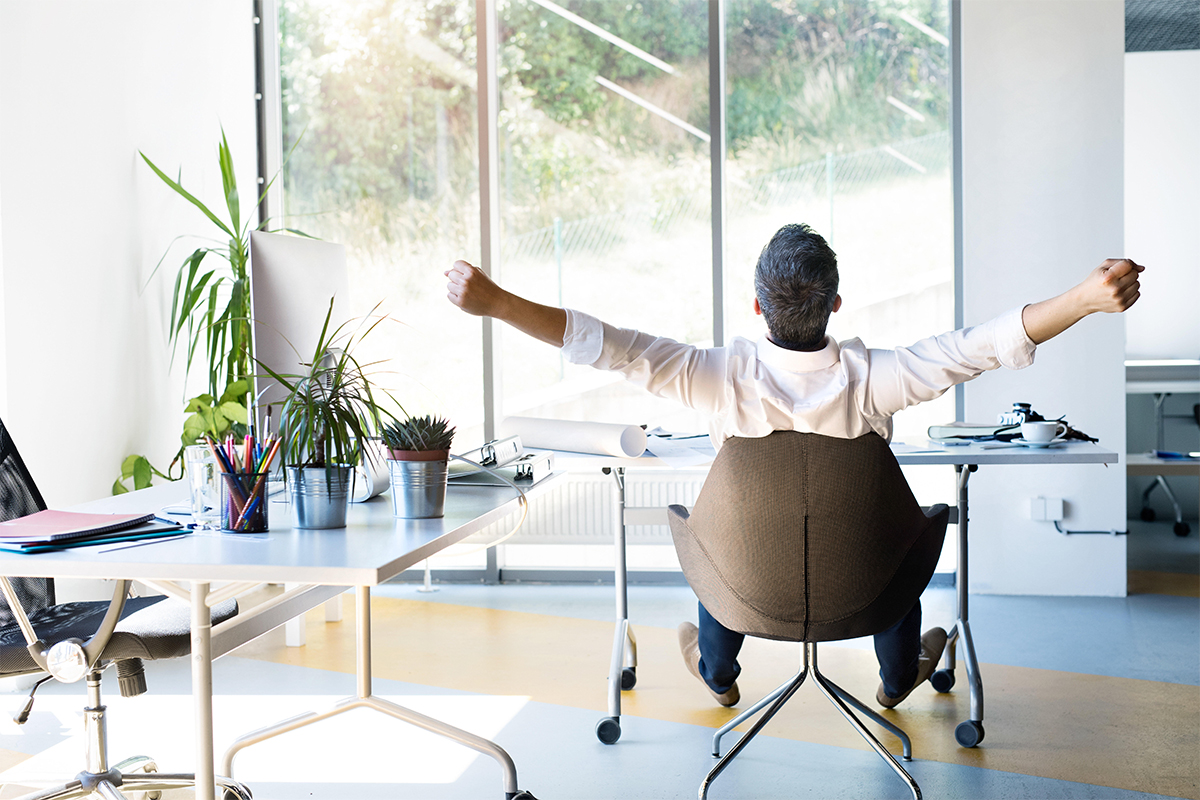 While working from home is now the new normal, working remotely for long periods of time is not as good as it seems. Social isolation and difficulty separating work and home life are among the top reasons that people are increasingly reluctant to work from home. This was discovered in a recent survey — "What Workers Want" — released by Savills Malaysia Sdn Bhd.
The survey showed that most office workers would be returning to the office as they felt going to the workplace would benefit their physical and mental health and further support their professional and personal development.
However, office workers do not want the workplace to be the way it was pre-pandemic. The most obvious hurdle to their returning to the office right now is is the risk of contracting Covid-19.
As Covid-19 is spread via airborne particles and droplets, ensuring the safety of employees means more than just supplying masks and hand sanitiser. A crucial element is the indoor air quality (IAQ).
Quality indoor air solutions
World-leading home living quality solutions provider Panasonic had recognised even before the Covid-19 pandemic struck that clean and safe indoor air is of the utmost importance to ensure a comfortable and healthy lifestyle. In fact, more than 20 years ago, Panasonic kicked off a study on how to bring the refreshing outdoor air indoors by taking inspiration from the way Mother Nature cleans the air through natural ions called hydroxyl radicals.
In its two decades of research, Panasonic has achieved a breakthrough in synthetically producing hydroxyl radicals and patented this technology as nanoe™ and nanoe™X technol0gy. nanoe™ is an ioniser that generates nano-sized atomised water particles using electrostatic atomisation technology. It collects invisible moisture in the air and applies high voltage to it to produce hydroxyl radicals contained in the water.
The highly reactive and oxidative hydroxyl radicals have the potential to inhibit the activity of pollutants, breaking them down and neutralising their unpleasant effects, vastly improving the indoor environment. The more hydroxyl radicals there are, the more effectively bacteria and viruses can be inhibited.
nanoe™ can generate 480 billions of hydroxyl radicals per second, while nanoe™X, which was invented and introduced by Panasonic later, releases 10 to 20 times more hydroxyl radicals than nanoe™.
Back in September 2020, Panasonic had verified in a collaboration with Texcell (a contract research organisation that specialises in virus testings) the inhibitory effect of the nanoe technology on the novel coronavirus in a small test space of 45 litre using a nanoe™X device to produce hydroxyl radicals.
Further, in September 2021, Panasonic, together with the Japan Textile Products Quality and Technology Center (QTEC), conductedresearch on the inhibitory effects of the nanoe technology on four novel coronavirus (SARS-CoV-2) variants — Alpha, Beta, Gamma and Delta.
During the verification tests, SARS-CoV-2 and these four variants were compared in a 45-litre test space with and without exposure to nanoe™. The test confirmed that more than 99% of the activity of the five viruses was inhibited after two hours of exposure.
From the automotive and railway industry to the hospitalitysector, nanoe™- and nanoe™X-equipped air solutions are used. They can be found across 40 Japanese and European car models, Japan's rail transport, convenience stores, hotels, schools and even the Tokyo 2020 Olympic and Paralympic village, to keep the athletes in a safe environment and ensure infections are at a minimal. Most recently, luxury automobile brand Jaguar Land Rover embedded nanoe™X technology in its in-vehicle HVAC system in the new Range Rover.
Trusted brand in Malaysia
In Malaysia, the commercial applications of Panasonic's nanoe™X-equipped air solution have been widely adopted by many familiar brands and organisations, such as S P Setia, WCT Holdings, Platinum Victory, PKT Logistics Group, Tan Chong Group, MCT, OSK Properties, Yamaha Music School, Qra Grocer, Sunway Malls, co-working space WORQ and the Parliament building.
Believing that employees are the backbone of the company, PKT Logistics group chief executive and managing director Datuk Michael Tio says the group needs to provide a safe working environment. "Our employees are our most critical asset. As employers, it is our responsibility to provide a safe and healthy working
environment for them. Good IAQ means less sickness among staff, higher productivity and better focus. Clients who visit our offices will also feel more comfortable.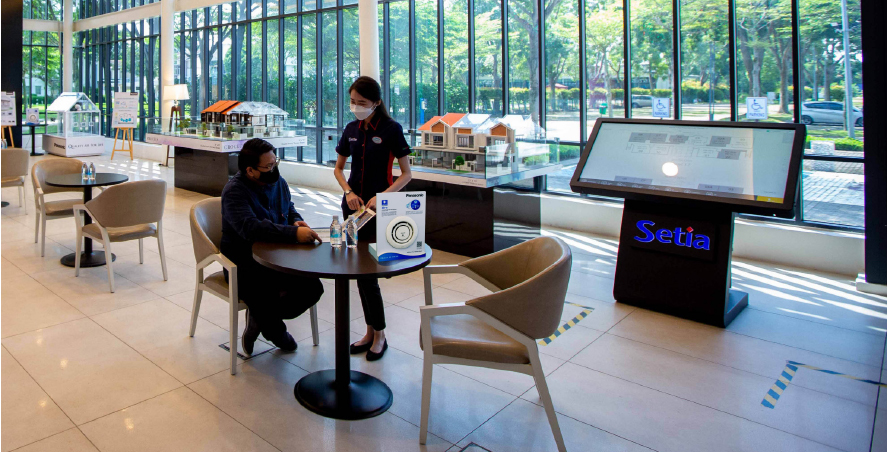 SP Setia's Setia Alam Welcome Centre is equipped with units of Panasonic's air-e ceiling mounted nanoe™X generator
"nanoe™X tech is easy to maintain and covers a wider range. Unlike bulky air purifiers that take up too much space, nanoe technology is quite discreet. Our office space is huge, so minimal maintenance saves us a lot of manpower," Tio says.
nanoe™X is generated with a device made of titanium that requires no maintenance and the titanium needle could easily last more than the lifespan of the product itself.
It is also worth noting that as nanoe™X hydroxyl radicals are contained in water, the particles are safe and non-chemical in nature. The sustainability feature of nanoe™X is one of the key reasons S P Setia Bhd choose Panasonic as its IAQ partner.
"As a caring employer, we are responsible for ensuring a safe and healthy work environment for our employees. Bad indoor air quality will affect the health of our employees, resulting in the likelihood of increased absenteeism and reduced productivity. We chose Panasonic's nanoe™X technology as we believe in its track record of providing good air quality through its appliances, which have undergone rigorous lab tests with proven results," S P Setia's deputy president and chief operating officer Datuk Seri Koe Peng Kang says.
Over 800 units of Panasonic's ceiling mounted nanoe™X generator have been installed in all its 29 sales galleries nationwide, playing a key role in the company's "Freedom Bubble" — a Covid-19- safe zone where fully vaccinated visitors can have peace of mind when visiting S P Setia's properties.
Meanwhile, MKH Bhd group managing director Tan Sri Eddy Chen Lok Loi sees nanoe™X technology as the "natural choice" for inhibiting virus activity.
"With Panasonic's lab-proven nanoe™X technology that can help combat bacteria and viruses, including SARS-CoV-2, as well as its ability to inhibit pollutants, deodorise the space while inhibiting allergens and mould, coupled with the well-known reliability of the Panasonic brand and products, it is our natural choice," Chen says. MKH and Panasonic have had a long and close working relationship since pre-Covid times, with the former using the efficient built-in air purification systems called PureTech and Energy Recovery Ventilator.
"From the onset of the Covid-19 pandemic, a well-ventilated indoor space was critical in helping reduce the risk of exposure to the virus, especially over a prolonged period. High IAQ means reduced health risks, a healthier body and a peace of mind to focus on the things that matter," says Chen.
New technologies
In accordance with Panasonic's corporate slogan, "A Better Life, A Better World", Panasonic Corp's QAFL (quality air for life) Business Promotion Office managing director Ichiro Suganuma says its mission is to continually contribute to society by coming up with new technologies to adapt to new lifestyles and environmental changes.
"The coronavirus pandemic has been the catalyst for us to accelerate the introduction and implementation of nanoe™X technology — Panasonic's patented air purification technology that has been verified to be effective against the SARS-CoV-2 virus. Nanoe technology has been at the forefront of our research and development for more than two decades.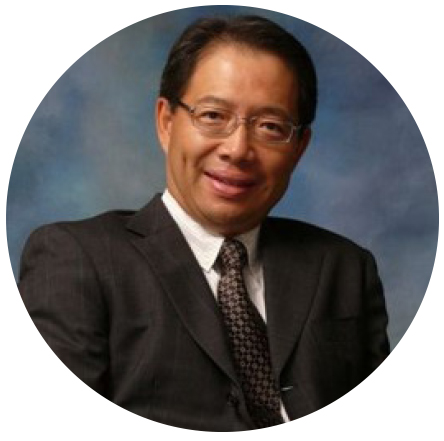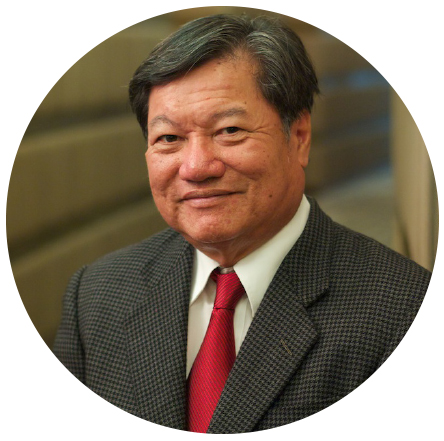 "We have long-term plans to expand our nanoe™X-equipped products to cover a wider range, so more consumers around the world, including the B2B (business-to-business) and the B2G (business-to-government) markets, can enjoy the benefits and protection of our unique proprietary technology. Panasonic's contribution to society is by offering solutions to improve IAQ, creating safer spaces and healthier living for consumers," he says.
Most of Panasonic's air solution products across the consumer and commercial categories incorporate nanoe™X technology. For the home, Panasonic's range of air purifiers, air conditioners, air-e ceiling mounted nanoe™X generator and portable nanoe™X generator are equipped with nanoe™X, making them suitable for living spaces.
Meanwhile, any commercial outfits can employ Panasonic's latest NX series of single-split packaged air-conditioner systems consisting of one-to-one combinations (one indoor and one outdoor unit) across various types of indoor units such as cassette, duct and ceiling.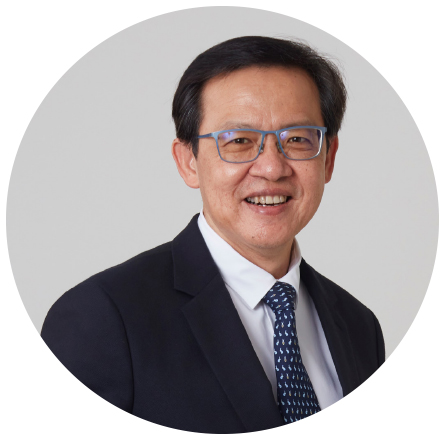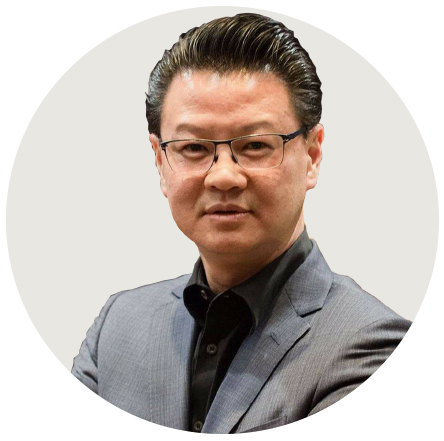 Comprehensive indoor air quality solutions by Panasonic