Ongoing market disruptions, climate change concerns and technological advancements continue to shift the energy landscape. Against the backdrop of these uncertainties, Petroliam Nasional Bhd's (PETRONAS) latest Activity Outlook (PAO) 2023-2025 places greater emphasis on agile and innovative solutions to facilitate the Malaysian energy sector navigate the energy transition towards a low-carbon future.
As the first oil and gas (O&G) outfit in Southeast Asia to openly declare its net zero aspirations back in 2020, PETRONAS recognises the importance of collaboration and innovation in collectively contributing towards Malaysia's aspiration towards net zero greenhouse gas (GhG) emissions by 2050. This aspiration supports the national agenda through both the National Energy Policy (DTN) 2022-2040 and the National OGSE Industry Blueprint 2021-2030, to promote sustainability for the future.
"PETRONAS is committed to working together with our partners as the industry accelerates its efforts to decarbonise operations as part of a wider energy transition," said PETRONAS Vice President, Group Procurement, Freida Amat in her foreword in the PAO.
As highlighted in its Net Zero Carbon Emissions by 2050 (NZCE 2050) Pathway, the group intends to cap its Malaysian operations' GhG emissions to 49.5 million tonnes of carbon dioxide equivalent by next year, while continuing efforts to ensure sustainable business growth across all segments.
The PAO underlines opportunities for players in multiple areas along the energy and O&G value chain – from oil and gas service equipment (OGSE) to downstream product manufacturing, renewable energy (RE) related segments, and electric vehicle (EV) infrastructure.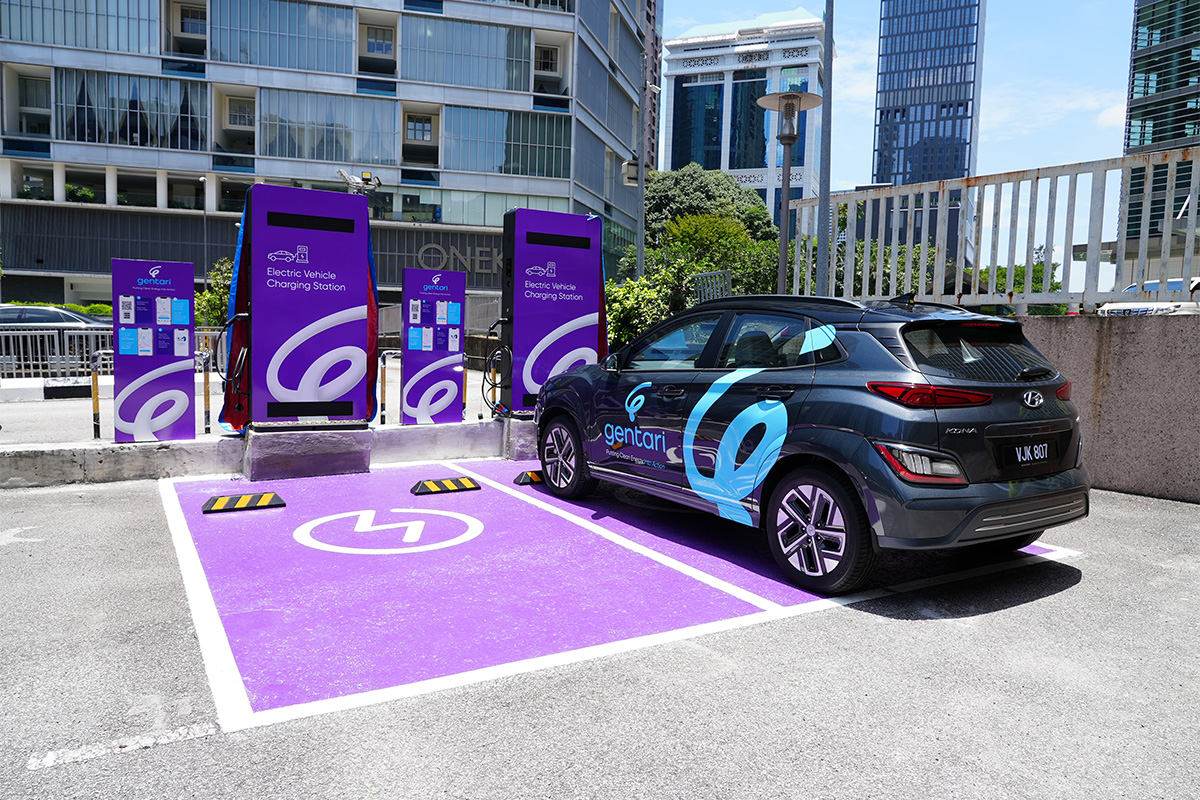 Catalysing the energy transition with cleaner solutions
Apart from decarbonising its operations, PETRONAS' establishment of Gentari Sdn Bhd signifies the organisation progressively stepping out to capture opportunities in the energy transition. This entity aims to pursue and deliver integrated sustainable energy solutions across three pillars: renewable energy development, hydrogen production, and green mobility.
Gentari has made great inroads in Malaysia since its unveiling in June 2022, with 151 new electric vehicle (EV) charging points installed in the last seven months. This figure is bound to increase in meeting Gentari's aspiration to own 10 per cent of market share across key economies in Asia Pacific by 2030.
On the global front, Gentari operates India's largest single location open access solar farm of 175MWp in Karnataka and has achieved two million clean kilometres as part of their Vehicle-as-a-Service (VaaS) offering.
It has achieved 1.12GWp of solar capacity in operations and under development globally and is targeted to lead the next generation of utility-scale energy developers with 30-40GW clean energy generation capacity by 2030.
Gentari is also exploring multiple opportunities with international partners for hydrogen project developments in moving towards their goal to become a large-scale clean hydrogen producer and go-to industry partner by 2030 with a target of up to 1.2 million tonnes per annum of clean hydrogen generation.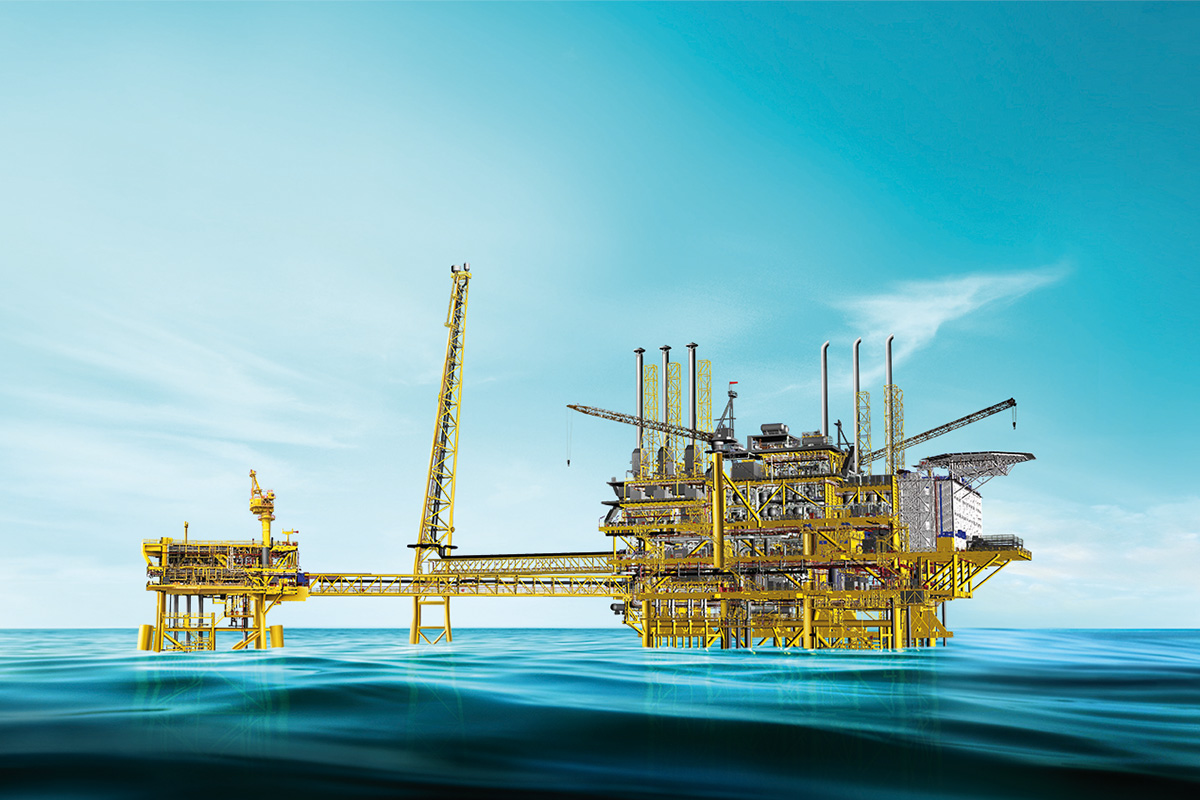 Prospects abound in O&G amid the energy transition
Gentari's 2030 goals will support PETRONAS' mid-term targets as the latter aims to further reduce its GhG emissions (Scope 1 and Scope 2) by 25 per cent by 2030 from its 2019 levels on its groupwide operations.
A specific methane emissions reduction target of 70 per cent for Scope 1 and Scope 2 was outlined for groupwide natural gas assets where PETRONAS has operational control. It is also playing an active role as a regulator to achieve similar goals in Malaysia's natural gas value chain.
Despite PETRONAS' brave venture into the world of energy transition, the group continues with the roll-out of O&G projects and exploration activities to support the reliability and security of the nation's energy supply.
The PAO showed that robust activity outlook is expected throughout the exploration, development, production, and abandonment stages of upstream assets' life. Medium term outlook is positive for the subsurface segment, while a steady outlook is seen for construction, equipment, vessels, and maintenance.
The group also continues to explore opportunities in marginal fields, late life assets, high complexity reservoirs and stranded fields that offer prospects for investors to turn the projects viable through innovative, disruptive, and cost-effective solutions, the PAO said.
PETRONAS' Freida, in the report, further highlighted the cruciality of an innovative mindset in meeting the demands of the industry.
"The industry players must push on with innovation while remaining cost competitive at par with global players in the course of doing business to ensure projects and production remain feasible despite the cyclical swings in oil price," said Freida.
Ensuring the ecosystem remains robust
In nurturing a resilient and conducive ecosystem in the core business of O&G, PETRONAS, through the PAO, highlights the continuation of its vendor development programme (VDP), as it seeks to empower more OGSE vendors as well as those involved in products manufacturing.
Support towards future-looking vendors is extended in other ways as well, including access to financing through the Vendor Financing Programme (VFP) which bridges them with nine financial institutions in Malaysia.
Furthermore, PETRONAS also eyes partnerships in the digital and ICT space, through integrated consolidated contracts across its corporate and business units that are fit-for-purpose and able to adapt to the rapidly changing digital landscape.
Examples of partnerships can be seen in customer app Setel, which features EV charging infrastructure by JomCharge on top of Gentari's chargers.
In aligning the OGSE sector with the ongoing energy transition, PETRONAS is encouraging commitment from all players in the O&G segment to future-proof businesses by diversifying towards cleaner energy – making sure the local ecosystem remains competitive, relevant and sustainable.
"We must tap the full potential of technologies at our disposal and develop innovative technologies to offer the solutions needed to meet the world's growing demand for energy. This mindset is crucial as the industry is faced with greater demands for sustainable environmental products," Freida said.
Collaboration, not only among industry players but also among other industries, remains the cornerstone to shifting towards a sustainable future.
"We must collaborate as an effective engine that provides energy that is clean, reliable and affordable as well as co-create an ecosystem that is resilient to enable a just transition," added Freida.
This signifies PETRONAS' commitment to creating value that contributes to the nation's economic growth. Discover more on the industry outlook, trends, insights and opportunities from the PAO 2023 – 2025, available at PETRONAS Activity Outlook 2023-2025 | PETRONAS Global.