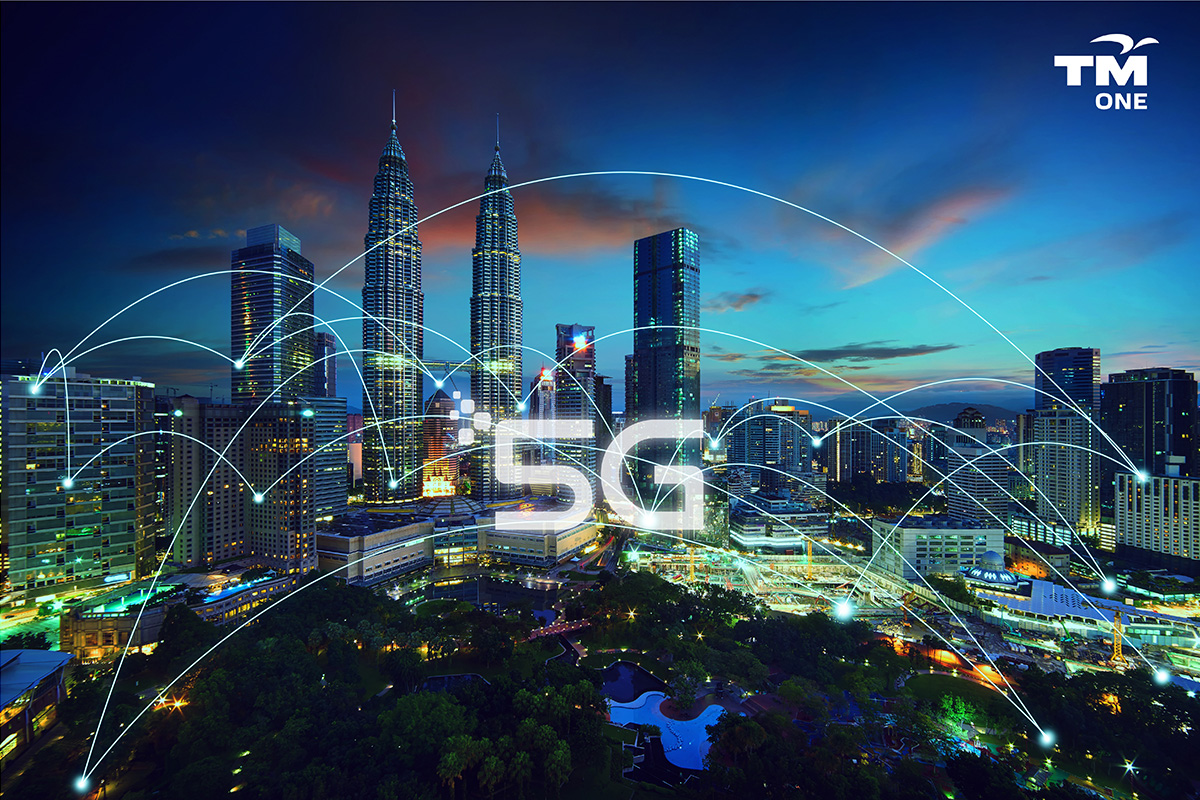 Why is 5G critical and timely for Malaysia?
What are the factors that will help leaders plot the right course to fully benefit from 5G as a key growth catalyst?
Various industry commentators have hailed 5G as a true game changer, one that will transform the way we live and do business. Cloud robotics and autonomous vehicles aside, much of the hype around 5G has centred on mobile connectivity for consumers, with the promise of lightning-fast network speeds at ultra-low latency.
Across the world, wireless carriers are racing to roll out 5G, pitching it as the technology that will change lives. Certainly, the 5G hype machine has gone into overdrive. But is the excitement warranted? How will 5G change our world?
Powering through the hype
What is 5G, really, and what's so special about it? Simply put, it is a new global standard for cellular technology that is significantly faster, more reliable and more energy-efficient than its 4G iteration. It means users can receive and send information quicker and support multiple devices connected to the network simultaneously.
5G is an accelerator and enabler of transformation at speed. This revolutionary advancement goes beyond just allowing mobile users to enjoy uninterrupted live-streaming services. 5G's greater potential lies in industrial use cases, with applications in various industry verticals such as manufacturing, oil and gas, healthcare, education, utilities, media and broadcast, and the public sector.
Beyond just speed, 5G's hyperconnectivity delivers massive connectivity power at virtually no lag. This can spell greater efficiencies in how industrial solutions are delivered, by powering data-hungry applications such as the Internet of Things (IoT) and enabling innovations using augmented reality and virtual reality (AR/VR), artificial intelligence (AI), machine learning, machine vision, remote applications and the metaverse.
Meanwhile, 5G continues to evolve. Of the three core 5G service areas, it is the enhanced mobile broadband (eMBB) that the general public is most familiar with. The remaining two are mMTC (massive machine-type communications), which is used to connect large numbers of devices, and URLLC (ultra-reliable low latency communications), which supports mission-critical applications that require network reliability and low latency. Slice products for these remaining areas are expected to be ready next year, with live testing of these key technologies already underway.
Success stories in the making
The main advantage of 4G's successor is the transformation and competitive edge it can offer businesses. In the field of healthcare, 5G gives service providers the potential to perform tasks that, until now, may seem like a scene out of a sci-fi film. For instance, physicians can provide remote physical therapy via AR/VR, while paramedics in an ambulance who are rushing a patient to the hospital can relay real-time information to waiting medical staff.
In 2019, a doctor in the Chinese city of Sanya used 5G-enabled camera systems and remotely operated equipment to perform remote brain surgery on a Parkinson's patient some 3,050km away in Beijing. This would have been impossible previously because of the video lag and remote-control delay under the 4G network.
Meanwhile, in the retail industry, 5G can be used for consumer predictive analytics, enabling retailers to analyse information gathered from consumers and make personalised recommendations. The technology can also be used to potentially generate higher sales by enabling shoppers — and casual browsers — to determine the correct size and fit by trying on products in virtual dressing rooms.
Many retailers are already utilising IoT and AI technologies to provide more immersive and engaging expe- riences to their customers. Adidas embeds near-field communication (NFC) chips in some of its products, enabling shoppers with an NFC-enabled phone to tap it for detailed product information and to see reviews. The next level of iteration, the company said, could be a shoe that sends information to a consumer without the need for an NFC reader or a cable by utilising 5G technology.
Power of private 5G
Leaders will realise that not all organisations can choose to rely on public 5G networks. Companies with distinct parameters and operating in specific locations that require dedicated 5G connectivity will gravitate towards private networks, which also provide heightened security and addresses privacy concerns. These include, but are not limited to, companies in operation and production-critical industries such as oil and gas, manufacturing and logistics.
Petco Park, a baseball stadium in downtown San Diego, California, recently installed private 5G infrastructure to provide a touchless and more convenient experience for fans. The implementation of the network enables staff to effortlessly process contactless concessions, ticketing, and food, beverage and merchandise transactions via their iPads and point-of-sales (POS) devices.
While private 5G does require a high initial investment, organisations can confidently anticipate a clear and positive benefit-cost ratio in a longterm business arrangement. Studies have suggested that 5G could provide benefits that add up to more than four times the initial cost of implementing the technology.
Advancing Digital Malaysia
As always, the power to differentiate and deliver a better customer experience will depend on the innovative approach taken by each operator when building its 5G connectivity platform and solutions.
As a prime enabler of a digital Malaysia, Telekom Malaysia (TM) has taken up the flag to become a human-centred TechCo, providing digital solutions aimed at enhancing the quality of life for communities, businesses and the government. This also applies to 5G initiatives by TM One, TM's enterprise and government sector business solutions arm.
TM One has a unique part to play in unlocking opportunities for its customers, leveraging its experience in next-gen digital services and smart solutions and enabling 5G connectivity for various industry verticals. Boasting an extensive portfolio comprising data centres and cloud services, cybersecurity, connectivity, business services and smart solutions, it has a clear edge over other telecommunications providers.
TM One is already working with several organisations to deploy smart solutions powered by 5G. In Putrajaya, Ipoh and Kulai, it has collaborated with local authorities to set up smart surveillance systems that monitor public areas and automatically analyse live footage to detect and alert users of untoward incidents in real time.
Such initiatives have also helped to reduce traffic congestion and enhance the overall traffic management and analytics with its smart traffic lights system in Cyberjaya, Ipoh and Kuala Selangor, leading to reduced carbon emissions in these locations. In Kuala Lumpur, it offers its smart parking solution, which allows drivers to check the availability of parking space and book it in real time. It also promotes the use of public transport by informing motorists of park-and-ride facilities.
TM One is actively encouraging industry to tap the potential of 5G by collaborating with leading technology and smart solutions partners in an innovation ecosystem. The TM One's 5G Sphere was recently launched to propel enterprise innovation and transformation.
5G's advance is inevitable, and leaders are stepping up to consider how they will embrace this latest growth catalyst. With TM One's extensive track record as a leading and trusted digital solutions partner of Malaysia's enterprise and government sectors, these leaders can rest assured that they are ready for a 5G future.
When launching TM One's 5G Sphere, TM One Executive Vice-President Shazurawati Abd Karim explained that TM One is ready to partner with organisations to boost growth and innovation across verticals such as smart cities, healthcare, education, manufacturing, logistics and transport, oil and gas, and banking, financial services and insurance (BFSI).
"Beyond just speed, 5G's hyperconnectivity means massive connection power at virtually no lag, that can help transform how industrial solutions are delivered. Organisations can use 5G to harness data at the edge and transform their operation and business agility, leaping forward to the next level."
Scan the QR code to explore TM One 5G Solution or Click here.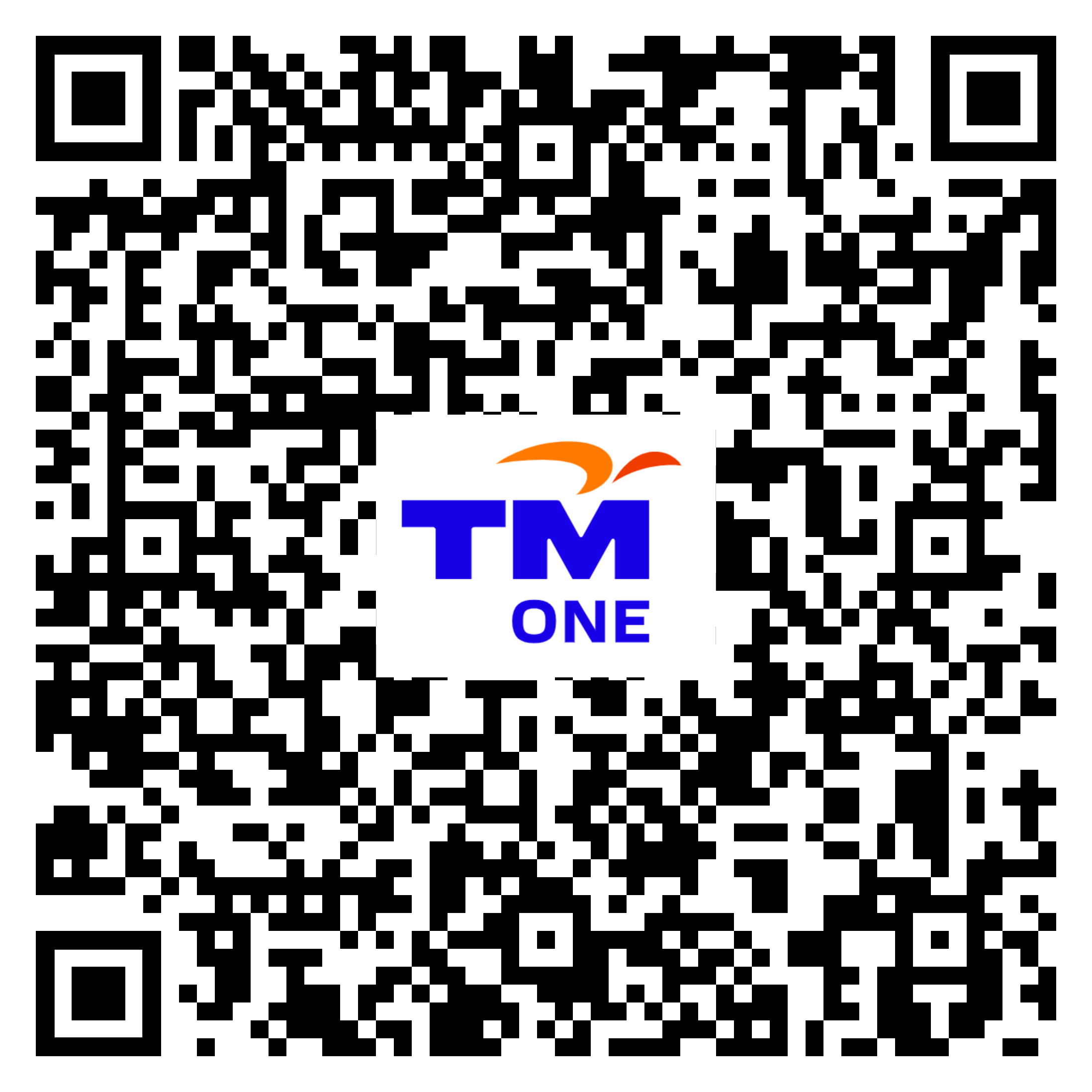 For more information, visit TM One's dedicated 5G website at www.tmone.com.my/5G. For more insights into TM One's private 5G, visit blog.tm.com.my/private-5g-accelerating-towards-fourth-industrial-revolution