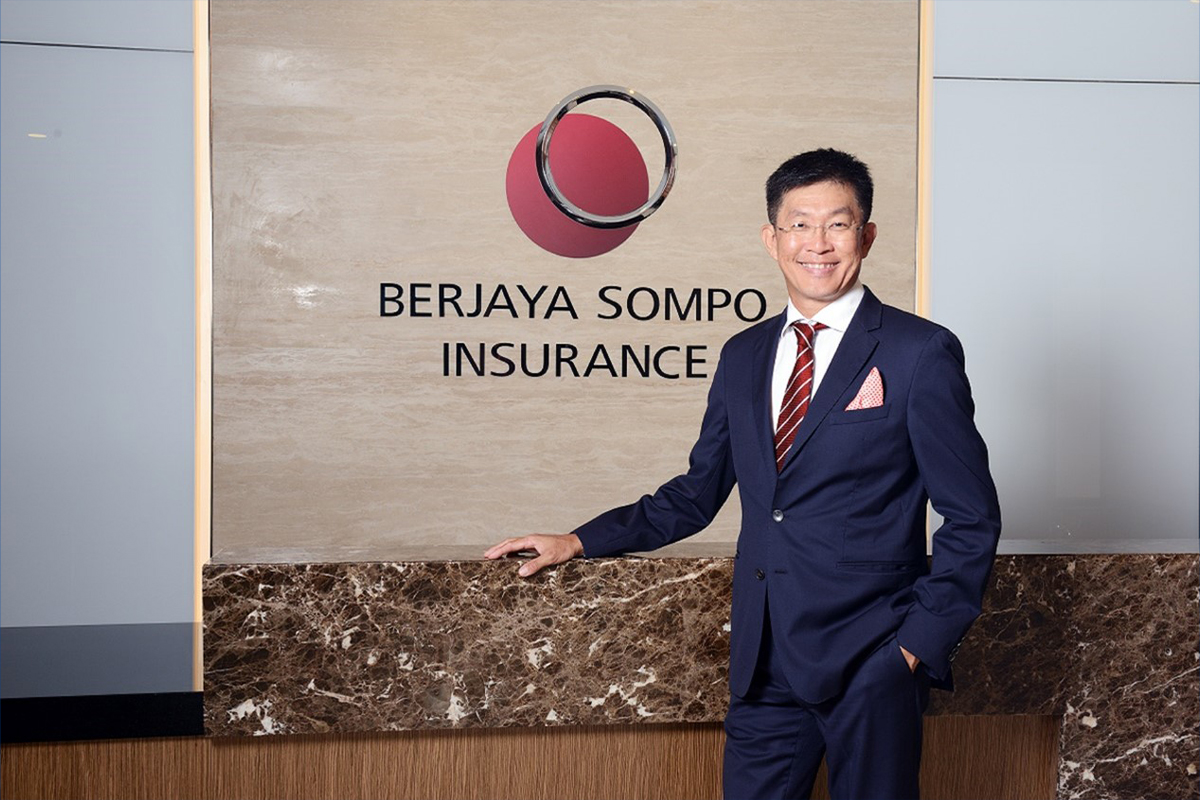 Tan Sek Kee - CEO of Berjaya Sompo
Amid the turbulence in the global economic landscape, businesses need to go beyond their profit-making mandate and do more to contribute to the betterment of the communities they serve.
With this in mind, Berjaya Sompo Insurance Bhd is stepping forward with "The Good Policy", a campaign that seeks to improve the lives of those in need, in line with the group's vision and mission.
Berjaya Sompo CEO Tan Sek Kee says The Good Policy campaign is a testament to the company's dedication to positive change, demonstrating its commitment to improving the quality of life for the community at large.
"We believe that a responsible insurance provider should actively contribute to the betterment of the communities it serves," Tan notes, emphasising the campaign's focus on fostering positive environmental and societal change.
At its core, The Good Policy underscores the company's dedication to safeguarding its customers and the future of Malaysia by addressing environmental, social and governance (ESG) challenges through various innovative activities.
It also seeks to address several of the United Nations Sustainable Development Goals (UN SDGs), namely SDG 3: Good health and well-being; SDG 4: Quality education; SDG 8: Decent work and economic growth; SDG 13: Climate action; SDG 16: Peace, justice and strong institutions; and SDG 17: Partnerships for the goals.
The Good Bengkel is one of its initiatives aimed at helping the B40 segment — which often faces financial challenges when it comes to vehicle maintenance — by subsidising RM250 for car repairs for selected models and years of manufacture. This initiative promotes inclusivity as it empowers individuals with a safe and well-maintained mode of transport, says Berjaya Sompo.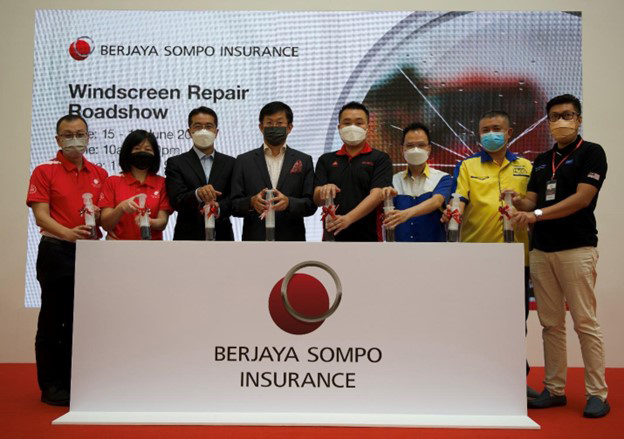 Berjaya Sompo's windscreen repair roadshow raised awareness of the environmental issues caused by windscreen waste and promoted the benefits of windscreen repair
The company also organised a Windscreen Repair roadshow at 1Utama Shopping Centre to create awareness of environmental waste and promote repair over replacement to mitigate the ecological impact.
To promote the use of cleaner energy, Berjaya Sompo has partnered with CIMB Bank Bhd to offer a complimentary electric vehicle (EV) pack with up to RM15,000 coverage for EV home wall chargers in the event of incidents such as fire, theft, lightning, explosion and flooding, as well as RM50,000 in personal liability coverage for accidents while using EV chargers with their Secure Motor insurance, available for new and used EVs. It includes unlimited towing to the nearest EV charging station.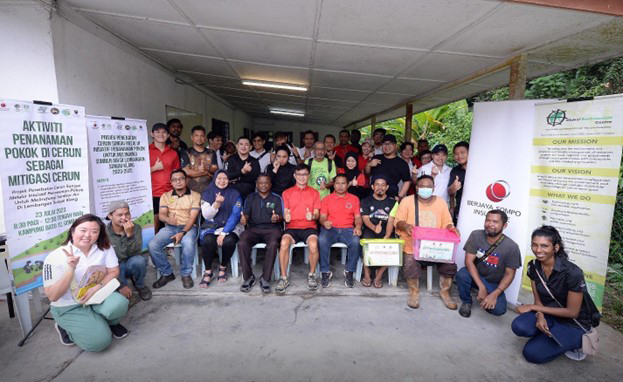 Berjaya Sompo together with Global Environment Centre (GEC) for the Slope Mitigation via Tree Planting initiative at the Gombak River slope in Kampung Batu 12 in Selangor
The group, in partnership with the Department of Irrigation and Drainage (DID) Gombak, Department of Orang Asli Development (JAKOA) Gombak and Petaling District, Jungle School Gombak Malaysia and Friends of Sungai Gombak Batu 12, also embarked on a tree planting initiative for flood mitigation. Over 40 volunteers from Berjaya Sompo and local indigenous community members came together to plant more than 730 trees to mitigate the erosion of the Gombak River slope in Kampung Batu 12.
Berjaya Sompo also collaborated with AIESEC Universiti Malaya for the "Clean Our Plate" workshop, held during the former's ESG Week, to educate its staff on food waste and home composting.
Moreover, several Malaysian social enterprises and non-governmental organisations have received international grant support from the Sompo Welfare Foundation in Japan, thanks to Berjaya Sompo's recommendation.
Seven Tea One Sdn Bhd received RM32,000 for its efforts in equipping individuals with disabilities with skill sets that will improve their employment opportunities. Silent Teddies Bakery received RM37,000 for its continuous efforts to provide training and employment opportunities in the food and beverage industry to young adults from the deaf community.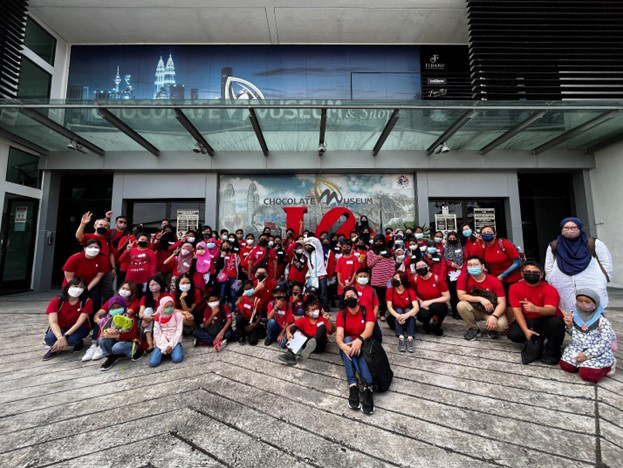 Berjaya Sompo actively participates in a number of social initiatives to promote social well-being such as volunteering for Yayasan Generasi Gemilang programmes
Meanwhile, Persatuan Sindrom Down Malaysia (PSDM) received RM32,500 for its programmes and activities to improve the quality of life for individuals with Down syndrome (IDS) and their families.
From fostering inclusivity and environmental consciousness to empowering communities, these initiatives are a testament to Berjaya Sompo's commitment to nurturing Malaysia's brighter and sustainable future.
From a social point of view, Berjaya Sompo actively participates in a number of social projects, such as volunteering for Yayasan Generasi Gemilang's programmes.
The BSIB Rising Star Scholarship Programme at Berjaya Sompo exemplifies the company's dedication to fostering excellence in education by providing up to RM20,000 per person annually to students with exceptional talent, ambition and potential.
Furthermore, the organisation has launched several initiatives to promote road safety, such as the Bantuan Car Seat campaign and Balik Kampung Vehicle Inspection.