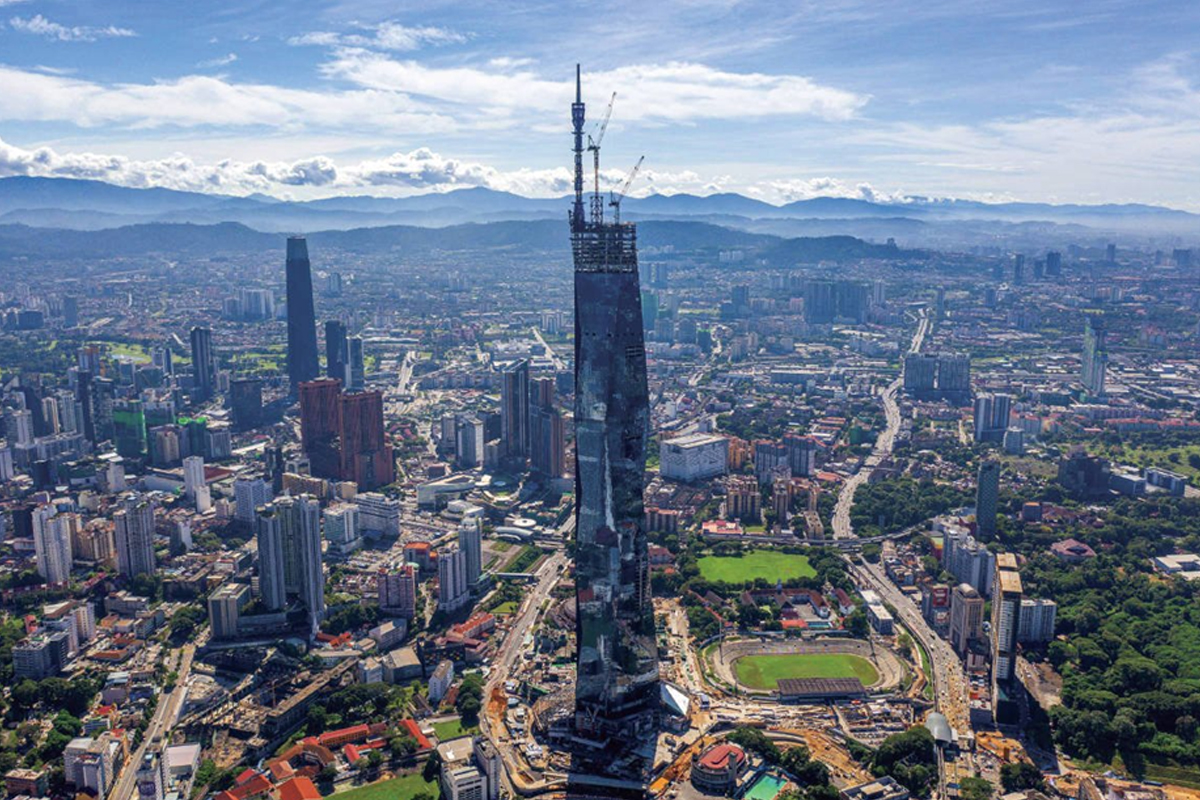 The completion of the Merdeka 118 tower spire in late November 2021 was a significant milestone for the nation and a point of pride for all Malaysians. Standing at a height of 678.9m, Merdeka 118 is officially the tallest building in Southeast Asia and the second tallest in the world.
Built by PNB Merdeka Ventures Sdn Bhd (PMVSB), a wholly-owned subsidiary of Permodalan Nasional Berhad (PNB), the development is set to elevate not only the profile of our capital city but also the communities surrounding it. Located within a historical enclave in the heart of Kuala Lumpur, the Merdeka 118 precinct is positioned to breathe new life into the area.
More than just bricks and mortar and an iconic landmark for Kuala Lumpur, Merdeka 118 is also set to transform local communities the same way it has transformed the capital city's skyline. The Merdeka 118 Community Grants Programme acts as a foundation for this, focusing on empowering the local community and building resilient businesses, institutions and community organisations.
According to Ahmad Zulqarnain Onn, PNB president and group chief executive, the programme will fuel initiatives within the area's sports, arts, education and business communities. "By creating initiatives within these four sectors, we intend to cultivate a bustling, vibrant precinct, which will serve as a centrepiece in growing the surrounding communities," he says.
The programme to power this new social endeavour is already underway. Inclusive projects such as capacity building workshops, community programmes, vocational training, events and competitions will be used to stimulate existing businesses and activities. The programme will also focus on creating channels for learning, such as skills enhancement workshops, as well as promoting local heritage, history and culture, and supporting sports activities.
These efforts will not only help attract more visitors to Merdeka 118, but also contribute to the economic development of the surrounding communities. This in turn will further enhance the liveability of the precinct and, most importantly, support local livelihoods.
Strengthening Community Ties
According to Ahmad Zulqarnain, the four areas were selected as there were already active communities involved in them within Merdeka 118's precinct. "It was key to us to choose sectors that our communities could identify with and also benefit from," he adds.
Grant recipients were selected through a rigorous process conducted by a review panel comprising PMVSB and the team at Think City, an urban impact organisation, along with a technical advisory panel of industry experts within the sports, education, arts, community, technology, conservation and entrepreneurship development fields.
"There are six criteria that applicants need to fulfil," says Ahmad Zulqarnain. For one, the project or initiative must be located within Merdeka 118's immediate surrounding area: the Petaling Street and Jalan Hang Tuah precincts; the Sports Quadrant, which comprises Stadium Merdeka, Stadium Negara, the Malaysian Association of Basketball (MABA), Stadium Chin Woo and the Olympic Council of Malaysia Sports Museum; as well as the Kampung Attap and Pudu precincts.
Grantees also have to prove an interest and connection to Merdeka 118's surrounding area and showcase the history or plan to enhance the appeal of the area in their proposal. "The objective of the Merdeka 118 Community Grants Programme is centred towards empowering and developing the surrounding communities, and also to inject new content into the area," explains Ahmad Zulqarnain.
Applicants are encouraged to co-invest in their proposed ideas and ensure the proposals are sustainable. In essence, the recipients of the programme are made stakeholders of the new development.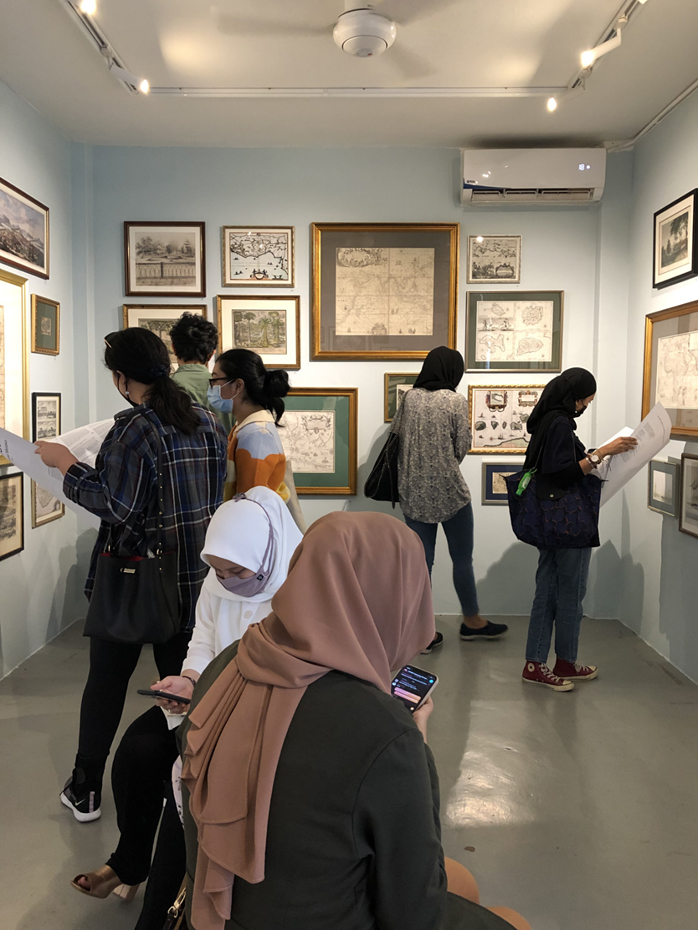 One of the successful projects selected for the Merdeka 118 Community Grants Programme is the Kampung Attap Collective, which is committed to giving citizens within the precinct an enriching arts and heritage experience via diverse programmes.
One With Merdeka 118
Ahmad Zulqarnain says the first cycle of the grants programme has selected six projects:
The Kampung Attap Collective, which aims to enrich the arts and heritage scene within the precinct through diverse creative programmes.
The Eat, Pray, Love project by Kaki Jelajah Warisan, which celebrates the history and national landmarks on Petaling Street and its vicinity through heritage guidebooks and guided heritage walks and talks.
The upgrading of a basketball court on Jalan Hang Jebat to encourage a healthier and more active lifestyle among youth.
Vocational training for disadvantaged women to provide them with culinary and baking skills.
The Smart Stingless Beekeeping, which offers a novel approach to building business resiliency within the precinct through commercialisation and consumption of stingless bee products.
The Economic Empowerment Programme, which aims to uplift livelihoods and increase household incomes of the B40 community through entrepreneurship and digital skills training.
Shared Vision
Hamdan Abdul Majeed, Think City managing director, says the Merdeka 118 Community Grants Programme serves as a much-needed boost to downtown Kuala Lumpur, specifically the communities and neighbourhoods around Merdeka 118.
"With Merdeka 118 set to revitalise the area further, the grants programme will ensure that the surrounding communities are not left behind. These grants will facilitate opportunities to collectively cultivate a bustling precinct where traditional businesses can create synergies with the new, and new developments can integrate with the existing heritage. This will create a neighbourhood with rich cultural charm and qualities that will invite people to not just visit but also build their lives there," he says.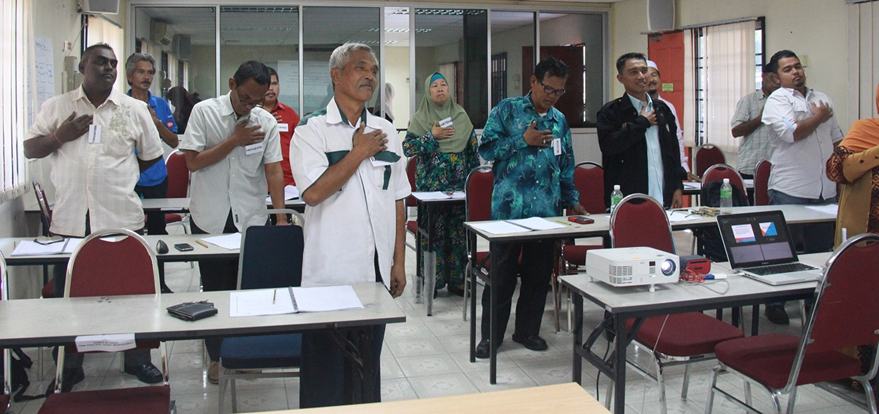 Another recipient of the grants programme is the Economic Empowerment Programme by Sinergi Aspirasi Global, targeted at uplifting livelihoods and raising incomes of the B40 community
It is a sentiment that is shared by Mohamed Akwal, executive director of Sinergi Aspirasi Global, which is behind the Economic Empowerment Programme. The social enterprise is a timely addition in light of how the Covid-19 pandemic has severely impacted jobs and incomes.
"We hope that through our collaboration under the Merdeka 118 Community Grants Programme, we can help B40 households and micro-businesses around the Merdeka 118 precinct to bounce back from the current economic challenges and rebuild their livelihoods," he says. "This approach at the community level will be a crucial element in supporting Malaysia towards economic recovery as a nation."
Equipping and empowering the surrounding communities with new inventive skill sets to help build sustainable incomes is also the basis of The Smart Stingless Beekeeping project. Leading it is Dr Adibah Amir, who says the targeted community will learn the required skills and knowledge on beekeeping techniques.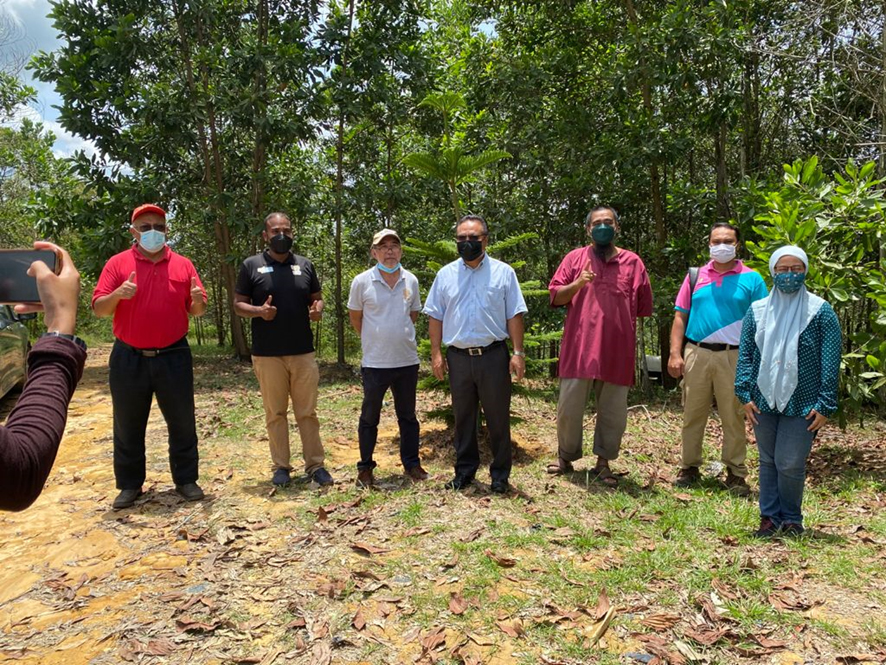 A novel project under the grants programme that the community can look forward to is a stingless bee smart farming initiative
"The Smart Stingless Beekeeping will provide opportunities for residents of Flat Seri Sarawak to gain insight into the larger coordinated interdisciplinary [fields] of agriculture, food technology, engineering and technology to increase the production of premium-quality, local, stingless bee honey for the halal and superfood industries. This gives an excellent avenue for participants to earn additional incomes," Adibah says.
Growing Together As One
According to PNB's Ahmad Zulqarnain, the holistic approach that Merdeka 118 is taking is part of its aspiration to bring new focus to this part of Kuala Lumpur. "We want to create an environment where there is something for everyone. We want to create a precinct that is built on the strength of communities, whom people want to be a part of, which will transform it into a place of celebration for every visitor and for all Malaysians."
The Merdeka 118 Community Grants Programme is just one of the plans that PNB has orchestrated to see its vision through. There is also the Public Realm Improvements programme, which is centred on enhancing the walkability surrounding Merdeka 118. "This further ensures that we as a community can be physically linked easily and safely to each other by improving pedestrian or public accesses," explains Ahmad Zulqarnain.
Together with Think City, PNB is already engaging with the residents and communities in the Hang Tuah PPRs (Project Perumahan Rakyat) to ascertain the public areas and access points that need to be enhanced. PNB will evaluate the proposals and prioritise the designated areas for improvement, with works possibly starting as early as the first quarter of next year.
"The Public Realm Improvements [programme] is catered towards providing safer, walkable spaces with improved public areas for the residents and surrounding communities to use," says Ahmad Zulqarnain. "It is key for us to have a physical connection established with Merdeka 118 so that we can promote better movement of people in the surrounding neighbourhoods."
As the custodian of the iconic Stadium Merdeka, PNB will also continue to ensure the historic stadium is maintained and functional. "Stadium Merdeka remains at the heart of Merdeka 118's initiatives and is the centrepiece of the precinct," adds Ahmad Zulqarnain.
A strong foundation; a prime location, surrounded by historic sites, long-standing local businesses, institutions and communities; and a holistic approach with the people and community - with all these in place, Merdeka 118 is poised for great success.
Ahmad Zulqarnain explains further how: "As a new resident of this neighbourhood, it is important [that Merdeka 118 respects] what the local communities stand for whilst positively contributing to [their] development.
"By empowering the surrounding communities and strengthening [their resilience], we hope to create a more vibrant, active precinct, and eventually bring more KL-lites and Malaysians here with a renewed excitement for this area. As such, it is our hope that through the grants programme, local businesses, institutions and communities close to us can thrive alongside Merdeka 118."
The first cycle of the Merdeka 118 Community Grants Programme commenced in June 2021 and has successfully concluded. The second cycle will open in 2022.
For more information about the Merdeka 118 Community Grants Programme, please email: [email protected]