This article first appeared in The Edge Financial Daily on November 14, 2018
A celebration of all 15 nominees of the EY Entrepreneur Of The Year Malaysia Awards
Malaysian entrepreneurs are feted once again as the next edition of the prestigious EY Entrepreneur Of The Year Malaysia Awards kicks into gear. The 15 nominees, who represent a wide range of industries ranging from travel to medical equipment and logistics, were selected by an independent panel of judges guided by a set of globally benchmarked criteria.
Philip Rao, advisory partner at Ernst&Young Advisory Services Sdn Bhd and programme director of the EY Entrepreneur Of The Year Malaysia Awards, shared, "Since the inception of EOY in Malaysia in 2002, we have seen the programme grow in prestige, reputation and reach with strong, diverse nominations representing different generations, industries and sectors. This year is no different and we believe this is testament to the high standards of the award's global criteria that we strive to adhere to. It was a tough task for the panel of judges to determine this year's top nominees and looking at the results, we are convinced the celebration of their stories and persons is truly well-deserved."
Winners from the four category awards as well as the coveted EY Entrepreneur Of The Year 2018 Malaysia Awards will be announced and celebrated at a gala event on Dec 6. The Malaysian winner will then join country award recipients from around the globe in Monte Carlo next June to compete for the EY World Entrepreneur Of The Year 2019 award.
Here is a full list of the 15 nominees across all four categories:
Emerging Entrepreneur category
Managing director, ARBA Travel & Tours Sdn Bhd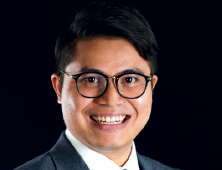 Ammar Roslizar founded ARBA Travel & Tours Sdn Bhd after realising that many tourists that go on tours miss out on local favourites and experiences. Determined to change this, Ammar and his three partners decided to personalise their travel packages to set themselves apart. Their unconventional travel packages have attracted many customers over the years. Specialising in halal travel, ARBA focuses on Kuala Lumpur and Seoul, South Korea — where they have a subsidiary — with plans to expand into Jakarta, Indonesia next year. Since its founding in 2014, ARBA's growth has surpassed the average growth rate of Malaysia's Top 100 SMEs. With a total revenue of RM35 million this year, Ammar and his partners were among the winners of Forbes 30 Under 30 (Asia) 2018.
Founder and CEO, Carsome Sdn Bhd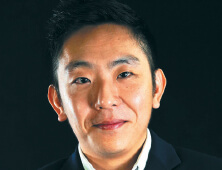 Eric Cheng embarked on his entrepreneurial journey from the time when he was in college, starting a print magazine business with his friends. Learning from bad decisions and missed opportunities, Cheng took a leap of faith and started Carsome Sdn Bhd in 2015 with a mission to reinvent the automotive industry across Southeast Asia, establishing an online bidding portal that enables customers to sell their vehicles to dealers nationwide with ease. With its headquarters in Malaysia, Carsome has expanded into neighbouring countries including Indonesia, Thailand, and Singapore. Although the business is still fairly new, Carsome has one of the largest dealer networks with more than 2,500 registered dealers and more than 200,000 registered car bids on its platform. Carsome is now the leading and the fastest-growing online platform for used cars in the region.
CEO, CUCKOO International (MAL) Sdn Bhd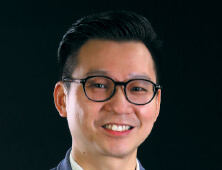 After spending a few years in the home appliance industry, Hoe Kian Choon left his job to establish a local presence for CUCKOO — a hugely popular South Korean home appliance brand. Despite facing adversities and challenges to change the mindset of Malaysians about water purification, CUCKOO Malaysia has now garnered over 370,000 customers and opened more than 400 stores and kiosks nationwide. Since 2014, CUCKOO has slowly shifted the consumers' buying behaviour for the better. This change is credited to CUCKOO's unprecedented payment plans and products that suit consumers of all backgrounds.
CEO, iHandal Energy Solutions Sdn Bhd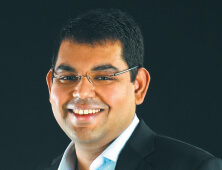 Patel was 15 when his father, who founded iHandal, had a sudden stroke, and he started with the company full-time after graduating from high school and with some self-taught knowledge in thermodynamics. An end-to-end energy solutions provider that reimagines the purpose of a utility company, iHandal recovers and processes waste energy. iHandal has more than 60% market share for the Malaysian hospitality market applications in efficient hot water generation from their thermal energy waste, serving almost 18,000 guest rooms daily, generating a carbon footprint reduction of almost 100,000 tonnes of carbon dioxide annually. Under Patel's stewardship, the company has transitioned into the industrial sector — by developing new solutions with a higher temperature range, iHandal now caters to more industries including glove manufacturing, food manufacturing, and pharmaceuticals.
Founder and group CEO, Mine Logistics Sdn Bhd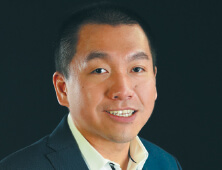 When it was founded in 2009, Mine Logistics Sdn Bhd focused only on ocean freight services and today, it has evolved into a logistics solution provider with its own warehouse, haulage, and forwarding licences. Also known as Minelog, the company boasts a healthy digital presence and recently started Minebizs.com, an online platform for Asean small and medium enterprises to connect with buyers from all over the world. With his business expansion plans set in motion, Ng aims to list his company by 2020.
Technology Entrepreneur category
CEO, Forest Interactive Sdn Bhd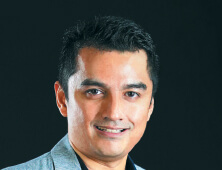 As an experienced entrepreneur in the mobile and technology industry, Johary Mustapha is the hands-on technical mastermind behind Forest Interactive Sdn Bhd. Established in 2006, this global mobile technology company provides multifaceted platform as a service, and value-added service solutions specialising in mobile content distribution and digital payment services. With 12 years of evolution on an international scale, the company currently has a competitive portfolio of end-to-end solutions for telcos, enterprises, and content partners, providing services to more than 2.9 billion mobile subscribers worldwide. Headquartered in Kuala Lumpur, Forest Interactive has partnered with over 100 corporate clients and 93 mobile operators across 36 countries in Asia, the Middle East, and most recently, in the Silicon Valley, California, the US.
CEO, Stampede Solution Sdn Bhd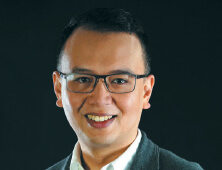 Stampede Solution Sdn Bhd began in 2003 as a small software development company that created ad hoc applications to clients' requests. Today, it is an account receivables technology provider with a 90% market share servicing various key sectors including banking, financial institutions, and telecommunications. Stampede Solution also has an office in Thailand to support agencies and work on product development, and Kris Uttraphan plans to expand his business into other neighbouring countries in years to come, especially into the Philippines, Vietnam, and Indonesia.
Thinagaranabhan Padmanabhan
Managing director, TM Recycle IT Sdn Bhd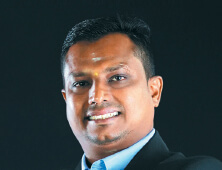 TM Recycle IT Sdn Bhd is a major player in the electronic waste industry, providing comprehensive large-scale recycling and IT asset management services. Since its establishment in 2001, TM Recycle IT has served a wide range of clients with a comprehensive range of products and services that addresses all stages of end-of-life asset's life cycle. It was the first company to create a software-based collection form that allows website visitors to fill up and check the pricing before disposing the items.
Woman Entrepreneur category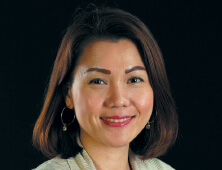 Natalie Sit founded Acestar Sdn Bhd in 2008 to provide quality ICT products and services. Displaying a natural aptitude for business, she made calculated and informed decisions — including a partnership with Adobe when the brand decided to change its major global direction — while other resellers were having second thoughts. From a system integrator with less than RM1 million annual revenue, Acestar is now a leading IT company with an annual revenue of RM25 million, primarily focusing on the education, government, and commercial sectors.
Founder and CEO, Brandt International Sdn Bhd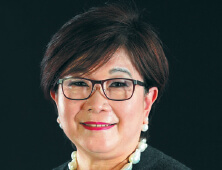 Munirah Looi founded Brandt International Sdn Bhd in 2004, which has now become a leading Malaysia-based business/CX consulting and business process services company that provides consulting, customer service, sales, support and digital workforce solutions. A respected entrepreneur, the charismatic Looi is the founder and chairperson of Women's Extraordinaire Foundation, president of the Professional Women Network — Kuala Lumpur and a life member of International Business Leaders, while serving as deputy president of the Contact Centre Association of Malaysia and business lead for global market access and development for Outsourcing Malaysia.
Operations director, Medical Innovation Ventures Sdn Bhd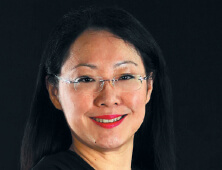 Six years ago, Dr Lim Li Sze had the idea of making better diagnostics for tropical infectious diseases. The business strategy aimed to license technologies from universities and at the same time develop in-house capability — and that is how Medical Innovation Ventures Sdn Bhd (Mediven) was born. The company collaborates closely with research institutions locally and abroad to tap into research and scientific expertise to constantly come up with innovative products. Mediven is now a leading supplier of tests for various infectious diseases in the local market, serving over 200 government hospitals and clinics to date.
Master Entrepreneur category
Group CEO, Advancecon Holdings Bhd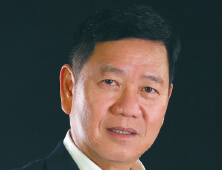 From a family business founded in 1990 managing small-time ventures like drains and road works, Datuk Phum Ang Kia has grown Advancecon Holdings Sdn Bhd into a public-listed company specialising in bulk earthworks and major infrastructure projects. Over the years, Phum has put in place a strong management team to strengthen the operational efficiency and support the continuous growth of the business, although he remains the main driving force behind Advancecon's achievements to date.
Founder and CEO, Plaza Premium Lounge Management Ltd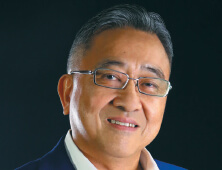 Plaza Premium Group has transformed the airport hospitality industry by establishing the world's first pay-in/independent airport lounge for all travellers, regardless of their airline or class of travel. Introduced in both Kuala Lumpur International Airport and Hong Kong International Airport in 1998, Plaza Premium Group has achieved the market position as pioneer and industry leader of the independent lounge concept and global specialist in providing premium airport services in over 160 locations, 41 international airports in 21 countries and serving over 14 million passengers annually. To mark its 20th anniversary this year, Plaza Premium Group will be opening several new lounge locations including in Australia, Indonesia, and the Middle East.
Managing director, Syarikat Logistik Petikemas Sdn Bhd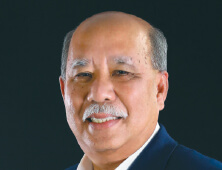 Abdullah Mahmud built Syarikat Logistik Petikemas Sdn Bhd with six other partners in 1997, based on a shared dream of building a third-party logistics business from scratch. In the last 20 years, Petikemas has been in business, cautiously targeting the businesses they wanted to be a part of, which is a strategy that has worked very well for them. Under Abdullah's stewardship, the company remains committed, as it has since its inception, to the introduction of innovative solutions and the timely phasing in of the correct assets that are not available in the market as seen in their achievements in Port Klang Free Zone.
Group CEO and non-independent executive director, Yinson Holdings Bhd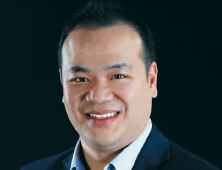 As one of the world's leading floating, production, storage and offloading service providers, Yinson Holdings Bhd is setting standards in the way offshore oil and gas (O&G) production is managed through a modern fleet of purpose-built offshore production assets and offshore support vessels. The company was initially founded by CY Lim's father, Lim Han Weng, in 1983 as a transport company in Johor Baru, Johor. In 2011, Yinson ventured into the O&G industry through a joint venture and even managed to steer clear of 2014's oil crisis, thanks to CY's stellar leadership. He was made CEO at just 30, and has continually balanced the need to innovate with unique strategies to remain ahead of the game.