This article first appeared in The Edge Financial Daily on November 8, 2019
Cold-Process Soap Making Workshop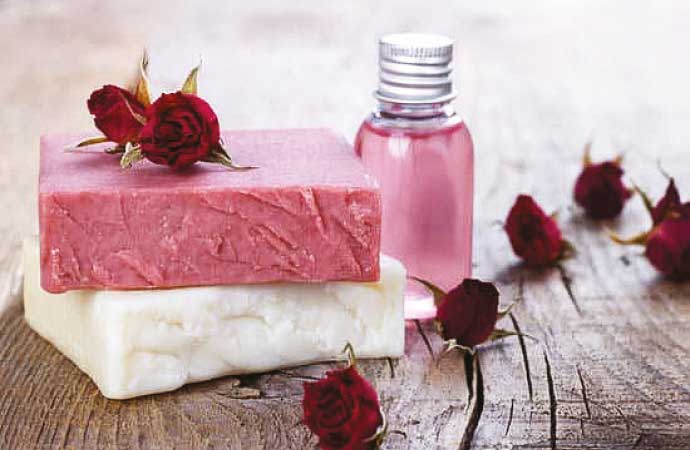 Learn how to make soap with Hive's new workshop. Its cold-process soap making mixes a little bit of chemistry and a dash of saponification. You will understand how to safely handle lye, using natural colours in soap, how to use a soap calculator, and about the different types of oils you can use and their purpose. You will return home with one cold-process soap loaf, a beginner's guide, a silicone mould, goggles and reusable mask. For just RM190, this workshop takes place on Nov 10 from 10am to noon at The Hive Bulkfoods, 92A, Lorong Maarof, Bangsar Park, Kuala Lumpur. For more information or to book your slot visit thehivebulkfoods.com.
Cock Head and Other Stories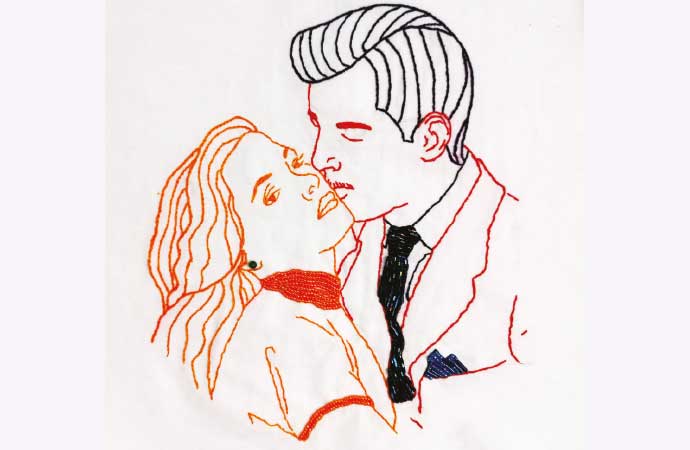 Check out Sherman Ong's latest and first solo exhibition Cock Head and Other Stories, a display of works that explores our homeland after the May 9 general elections. Ong examines Malaysia's sociopolitical landscape and the change from the old government to the new with scripted punchlines and casual metaphores that are featured in a mix of photography, audiovisuals and installations. The name of his exhibition is a play on the old phrase "cock and bull story". Cock Head and Other Stories is on display until Nov 17 from 11am to 7pm, Wednesday to Monday at Suma Orientalis, 11, Lorong 11/4F Seksyen 11, Petaling Jaya. For more information visit sumaorientalis.com.
Kintsugi Photo Exhibition & Panel Discussion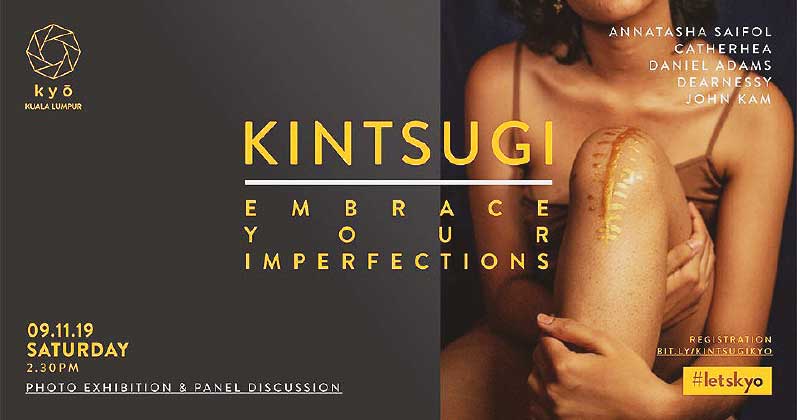 Kintsugi: Embrace Your Imperfections is curated by conceptual and portrait photographer Daniel Adams to explore the beauty of flaws in individuals. Kintsugi is a Japanese art of mending broken items with gold, emphasizing beauty in imperfections, and these photographs aim to challenge societal standards. Register to listen to a panel discussion on Nov 9 with the featured photographers Adams, Annatasha Saifol, Catherhea Teoh, John Kam and Dear Nessy. The photographers will be discussing the theme of social stigmas and discuss their images. The photographs will be on display until the end of November at Kyo KL, #B3, Mandarin Oriental, Kuala Lumpur. For more information visit the gallery's Facebook page @clubkyokl.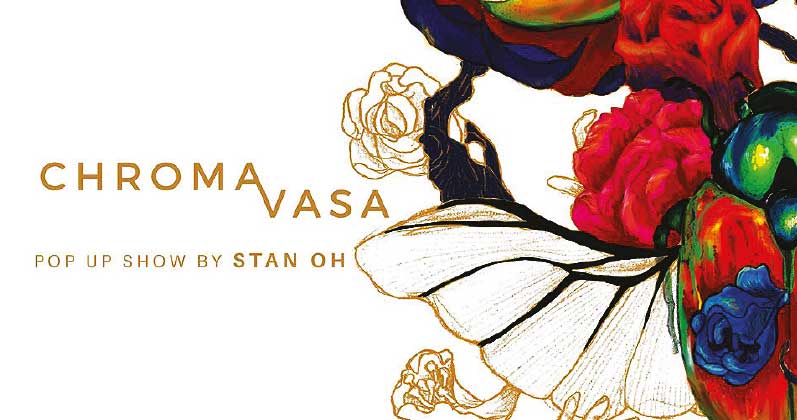 Artist Stan Oh will be holding a pop-up show Chromavasa on Nov 9 and10. Technology consultant by day and visual artist by night, Oh experiments with traditional and digital media. His inspirations are pop culture, and the hidden elements of nature and life. His latest show is a collection of reimagines past works and new illustatrions. The theme is intricacies of colour. Oh's art is not restricted to canvas but includes textile prints, multimedia presentation and more. Showing from noon to 8pm at APW Bangsar 29, Jalan Riong, Kuala Lumpur. For more information visit APW's Facebook page @APWBangsar.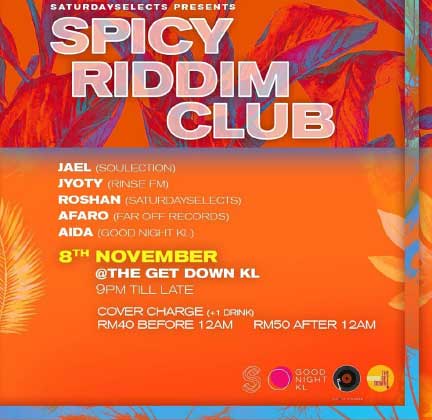 Are you a fan of African music? Go for Spicy Riddim Club, which includes an exciting line-up and Dancehall and Afrobeats tunes. Back for the next edition, it has teamed up with The Get Down KL. Look forward to hearing Jael from Soulection, Jyoty from Rinse FM, Roshan from Saturday Selects, Afaro from Far off Record and Aida from Good Night KL. Performing on Nov 8 from 9pm to 3am. Cover charge is RM40 or RM50 after midnight. The Get Down KL is at 11-1 Jalan Telawi 2, Bangsar Baru, Kuala Lumpur. For more information visit their Facebook page @thegetdownkl.
Loudness, Rise To Glory Tour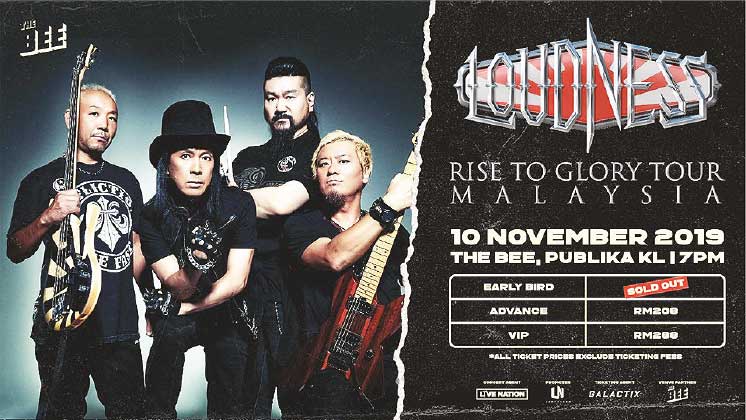 Fans of Japanese heavy metal band Loudness will be happy to know that they are returning to grace the Malaysian stage with their much awaited Rise to Glory tour. Armed with their musical weapons, Loudness intends to release the metal monster from the East with hits from the past and present. Performing on Nov10 at 7pm, catch this metal band and their powerful stage presence. Tickets are RM208 and RM288. Venue: The Bee, Publika Mall, 36, Block C, Level G2, 1, Jalan Dutamas 1, Solaris Dutamas, Kuala Lumpur. For more information visit thebee.com.my.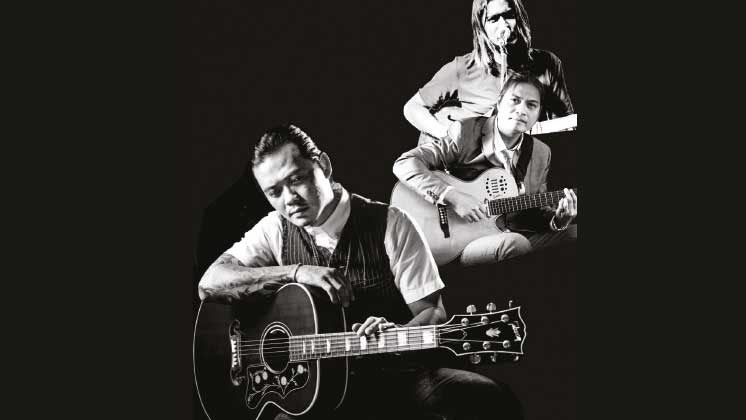 Brainchild of McBE, Albert Sirimal and Allan G, Acoustic Resonance is a performance of soulful folk rock music of their own creation. Enjoy an evening of unique guitair arrangments and three warm raspy voices. The trio use acoustic and electric instruments to create a genre of their own, that melds rock and '70s folk. Other than their own orginal music, they will also perform familiar retro hits from Fleetwood Mac, James Taylor, America and more. They will be accompanied by Badar Fawzy on cajon and percussion. Performance is on Nov 8 and 9 at 10pm. Tickets are RM10 for diners. Venue: Alexis Bistro Ampang, Great Eastern Mall, 303 Jalan Ampang, Kuala Lumpur. For more information visit alexis.com.my.
3 informative business books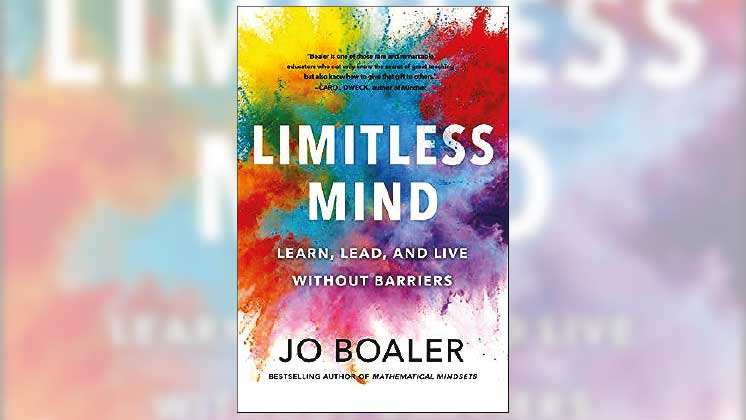 Jo Boaler's Limitless Mind: Learn, Lead and Live Without Barriers, draws from latest research of thousands of school students and their learning practices, to rejig how we interact with the world. With the belief that identities are in a constant flux, Boaler hopes to open your mind to increase your potential and capacity for new information. He has collaborated with Stanford University neuroscience experts to find ways of harnessing our learning potential and development. This book is available for RM79.90 malaysia.kinokuniya.com.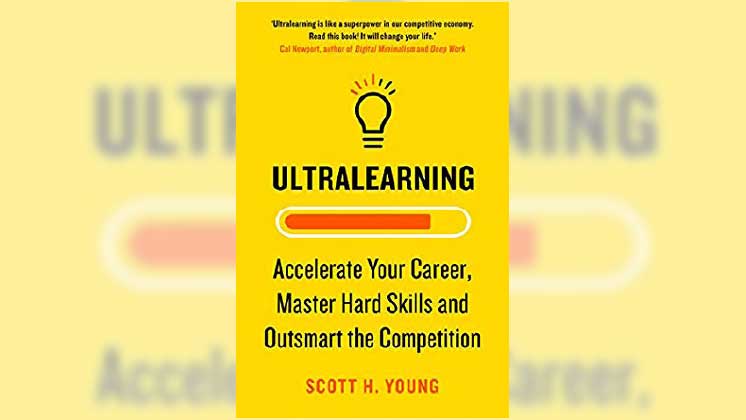 If you are looking for a read that will help your future, try Ultralearning: Accelerate Your Career, Master Hard Skills and Outsmart the Competition by Scott H Young. This book aims to teach you how to future-proof your career and also maximise you competitive advantage by learning all the skills you need. Young uses latest research on learning methods and experiences from ultralearners like himself and others to guide you on your ultralearning methods. Available for RM79.90 at malaysia.kinokuniya.com.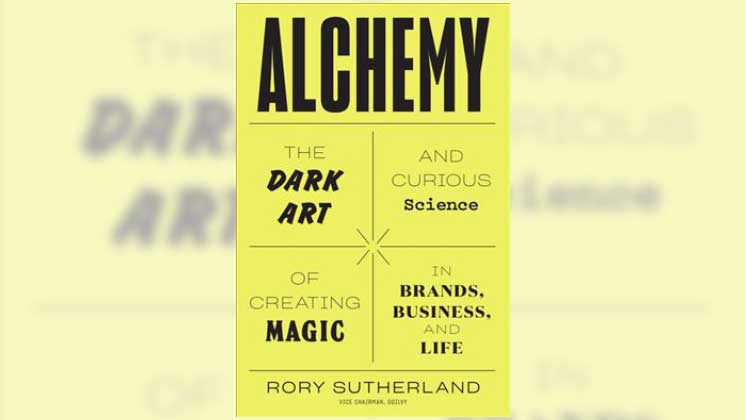 Written by Rory Sutherland, Ogilvy Uk's vice chairman and star of three TED Talks, Alchemy: The Dark Art and Curious Science of Creating Magic in Brands, Business, and Life explores the art of persuasion. Based on Sutherland's experience and 30 years of field work inside the largest experiment in human behaviours, the book reveals the ways in which you can create successful branding and marketing. Available fro RM79.90 at malaysia.kinokuniya.com.