This article first appeared in City & Country, The Edge Malaysia Weekly on November 8, 2021 - November 14, 2021
Having travelled the world and curated impressive portfolios, illustrious photographers Lydia Ho and Annice Lyn will be lending their expertise in the judging of the Through Your Lens 2021 photography contest. Gamuda Land has partnered with The Edge Malaysia for this year's contest, themed "Forging Sustainability".
Participants are encouraged to submit photos that best showcase the sustainability efforts and diverse biodiversity in Gamuda Land townships. The cash prizes amount to RM14,500, with a grand prize of RM5,000, second prize of RM3,000, third prize of RM1,500, and 10 consolation prizes. The contest runs from Oct 25 to Nov 28.
City & Country speaks to the photographers about their journeys in the industry and what they hope to see in the Through Your Lens 2021 contest.
Lydia Ho, Leica M Ambassador Malaysia
Ho has always been fascinated by the magic created by a camera. As a young girl, she could always be found with a compact camera, taking photos of family and friends.
"This ongoing fascination has evolved into a passion that I'm joyfully pursuing. When I discovered a genuine interest in portraits and street photography, I picked up my first DSLR camera in 2013, taking the extra step to learn the technical skills."
With a wide range of street, portraiture and abstract works under her belt, Ho says she enjoys creating art and developing her creativity with her camera. As a musician and lover of harmonic compositions, her artistic awareness and inquisitiveness often trigger her creative impulses, which is noticeably displayed in her body of work.
Her work has been recognised by Prix De La Photographie Paris (PX3), the International Photography Award (IPA) and National Geographic, among others. Her images have been featured in three solo exhibitions organised by Leica Camera Malaysia between 2017 and 2021.
In December 2018, Ho had a one-on-one photography review with Thomas Hoepker, a legendary photojournalist and former president of Magnum Photos. In April 2021, she was appointed the Leica M Ambassador Malaysia.
Ho reckons, "There is no standard measurement that indeed defines a good photo. Personal tastes and preferences play a huge role in deciding which pictures we like and don't. The differences between a good and a mediocre picture are not always easy to describe, but they are visible."
She believes that a good picture is technically proficient, has clarity of intent, is expressed successfully and touches the heart of the viewer. "Great pictures invite us to interact with the image. There are certain elements that all great photographs have in common, such as great use of light, composition, timing, clear subject and its impact.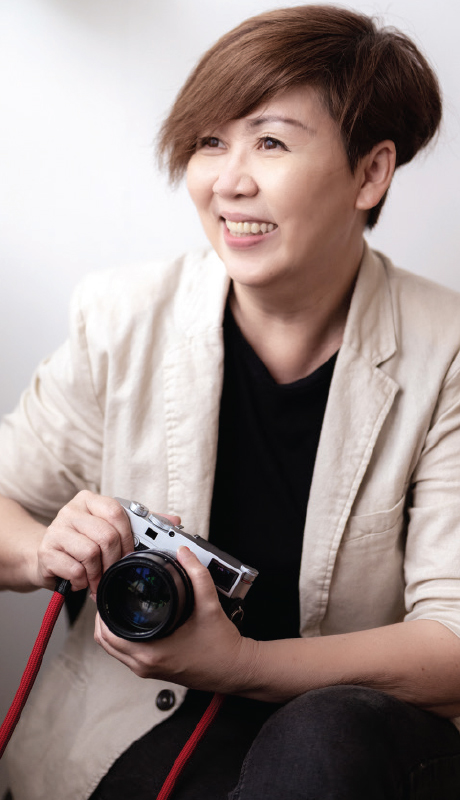 Ho: There are certain elements that all great photographs have in common, such as great use of light, composition, timing, clear subject and its impact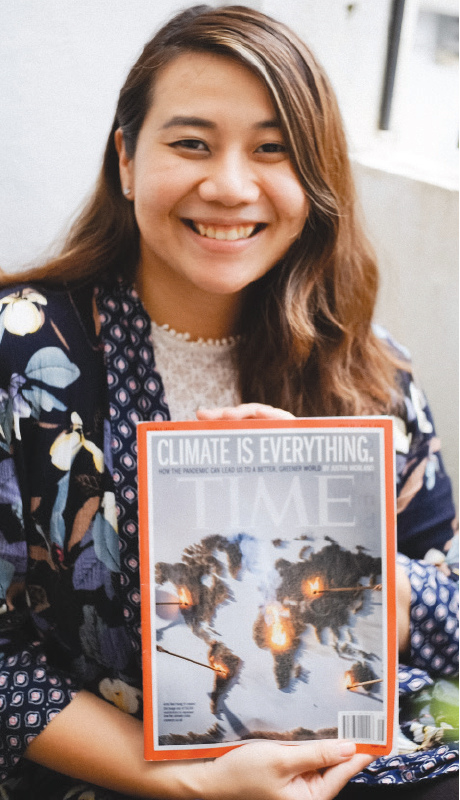 Lyn: The real challenge is achieving your vision — matching your final photo to the ideal image you have in mind. Consider being deliberate and purposeful. (Photo by Khairul Imran)
"For the Through Your Lens photo contest, these are the elements that I will look for — presentation, technical quality, composition, creativity, use of colour, clear subject, light and story. I encourage the participants to be creative and to present the surroundings in a unique, fascinating way, showing people the beauty, emotions and stories they might be missing. Create impact and convey the message that showcases sustainability efforts and biodiversity."
Annice Lyn, photojournalist, founder of Anntopia and co-founder of Women Photographers Malaysia
Annice Lyn's trajectory in photography was slightly unconventional. "My transition from a national figure skater to a documentary sports photographer has been a long journey since I retired from competition," she says.
"When I was asked to coach the next generation of Malaysian figure skaters and cultivate the ice-skating community in Malaysia, I realised there was a lack of coverage and community visibility in pursuing winter sports in a tropical, equatorial country. Hence, it piqued my interest. So, I used what I had to further develop sports photography, starting from behind the scenes with a documentary approach to educate the public frame by frame."
This journey from figure skating to photography is something Lyn is incredibly grateful for. "Through some extraordinary encounters, it led me to become the first and only Malaysian female photographer to be accredited for the XXIII Olympic Winter Games in PyeongChang in 2018 and the Tokyo 2020 Summer Olympics," she says.
"From my journey as a former competitive figure skater to pursuing higher education in architecture to being a documentary and sports photographer, what all three have in common are the artistic and technical aspects."
Lyn is currently a Canon Malaysia EOS youth ambassador and a notable Southeast Asia Women of the Future Award 2020 laureate. Her recent works include the cover of TIME magazine, the April 2021 "Climate is Everything" issue. She is also listed in Forbes 30 Under 30 Asia 2021 for advocating gender equality.
Lyn's works have been featured by The Guardian and picked up by global publications such as TIME, Forbes, National Geographic, International Skating Union, The Washington Post, The New York Times, Prestige Malaysia and Malaysia Tatler. She has also been part of campaigns with prominent brands such as Hennessy, L'Occitane en Provence, Glenfiddich and Apple Inc.
"Of course, the journey hasn't been easy as it is out of the norm, and it still hasn't been smooth sailing either, but it is something I intend to continue to pursue and to advocate. I'm committed to doing my best in my professional practice as a documentary and sports photographer, to break barriers by setting a leading example in the visual culture for fellow women photographers and young emerging creators alongside my co-founder [of Women Photographers Malaysia] Aisha Nazar," says Lyn.
"I love telling stories about people and it is incredibly comforting to know that my work in photography has been a tool for change, now more than ever, by capturing the present and preserving the past, especially through these challenging times. To make them feel like they have been seen, heard, understood and acknowledged."
Meanwhile, she offers some key pointers for budding photographers, "What makes a good photo is that one needs to take into account that every photo you take must exist for a reason. Forming a vision is the easy part; all you really need to do is pinpoint the message or emotion you're trying to capture. Be intentional and know your 5W1H (who, what, when, where, why and how) while photographing.
"The real challenge is achieving that vision — matching your final photo to the ideal image you have in mind. Consider being deliberate and purposeful. Every single part of each photo you take should exist for a reason. Good composition and good post-processing. Do avoid using extreme post-processing to prop up a photo. Adding the human element to breathe into your captures is making good photographs," she adds.
Lyn says she hopes that the contestants will take time to look into the core elements and understand the brief of the Through Your Lens 2021 photography contest organised by Gamuda Land and The Edge Malaysia.
"In order to best showcase sustainability efforts and the diverse biodiversity found throughout Gamuda Land townships with the theme 'Forging Sustainability', the contestants are advised to have a clear vision and to express their vision and interpretation successfully through the art form of photography in a way that harmonises well with the viewers. One of the most important things is to act with purpose. Start by exploring, choosing the subjects and scenes deliberately, in order to project their perspective to the world."
Save by subscribing to us for your print and/or digital copy.
P/S: The Edge is also available on Apple's AppStore and Androids' Google Play.