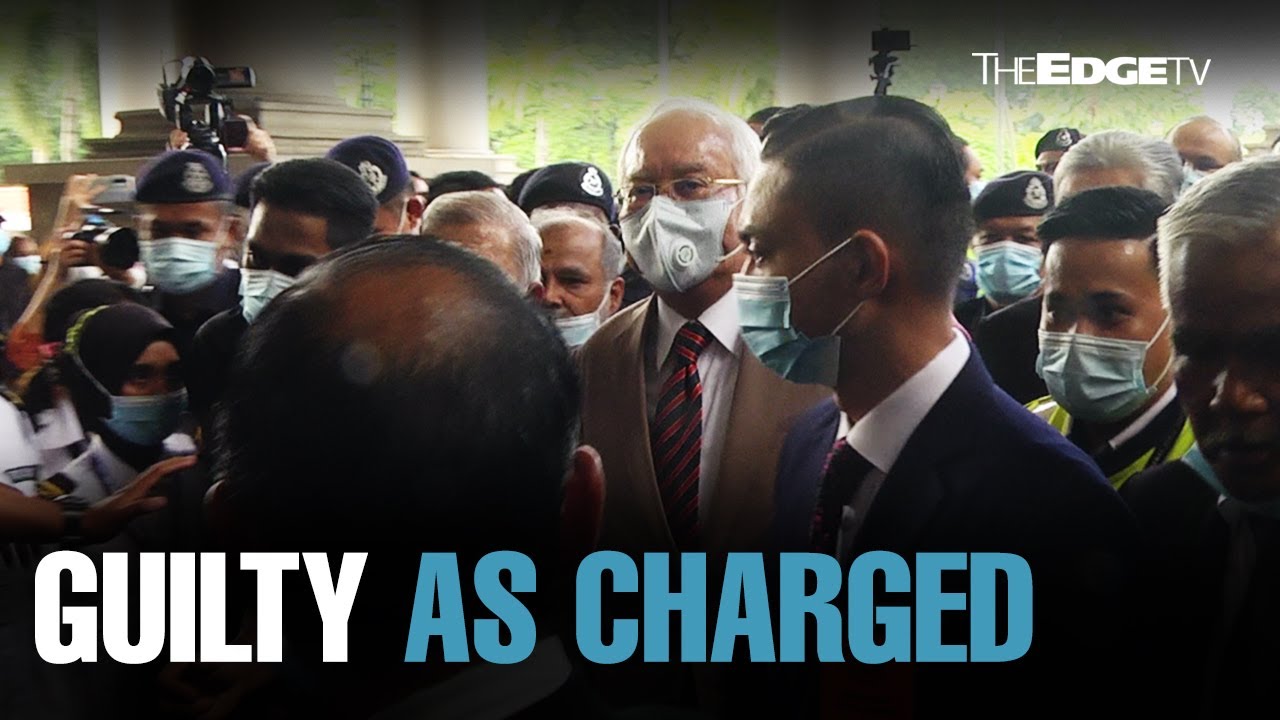 These are the scenes outside the Kuala Lumpur High Court where Datuk Seri Najib Razak's supporters are awaiting the sentencing of the former Prime Minister.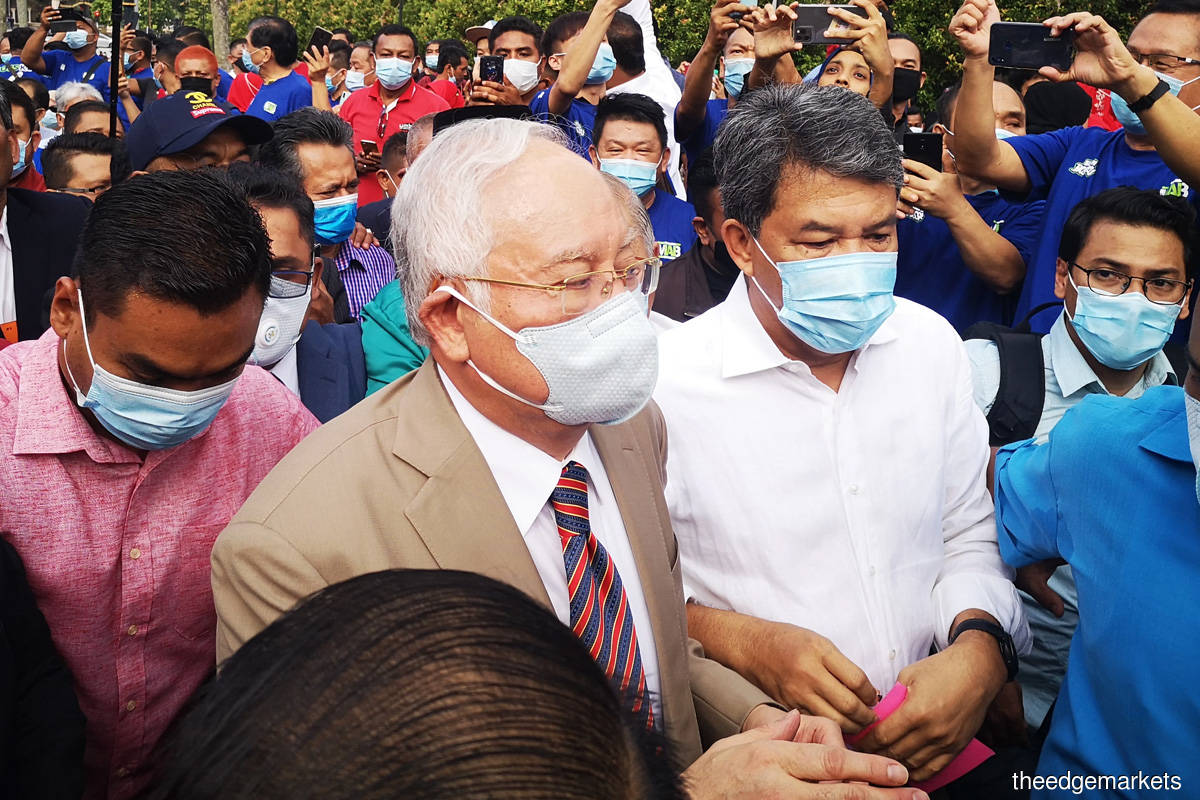 KUALA LUMPUR (July 28): Former premier Datuk Seri Najib Razak was today found guilty by the High Court here of all seven charges of abuse of power, criminal breach of trust and money laundering in relation to RM42 million belonging to SRC International Sdn Bhd.
In delivering his verdict, High Court judge Justice Mohd Nazlan Mohd Ghazali said the case had been proven beyond reasonable doubt as the defence failed to rebut the prosecution's case.
The former premier is the most senior member of the executive branch of the previous Barisan Nasional government to be charged in court.
Najib was slapped with three criminal breach of trust charges as a public servant and agent of the government, namely the prime minister, finance minister, and SRC International adviser emeritus, for misappropriating RM27 million and RM5 million in December 2014, and another RM10 million in February 2015.
The funds were part of two loans from the Retirement Fund, Inc (KWAP) to SRC worth a total of RM4 billion.
The three charges were made under Section 409 of the Penal Code, which provides for a jail term of up to 20 years, whipping and a fine upon conviction.
Meanwhile, he was also charged with one count of abusing his power. Najib, as prime minister and finance minister, had used his position to commit bribery involving RM42 million through his participation or involvement in the decision to provide government guarantees for the KWAP loans to SRC.
He was charged with committing the offence at the Prime Minister's Office, Precinct 1, Putrajaya, Federal Territory of Putrajaya, between Aug 17, 2011 and Feb 8, 2012, under Section 23 of the Malaysian Anti-Corruption Commission Act 2009.
Under Section 24 of the Act, he faces 20 years' imprisonment, and a fine of not less than five times the amount or value of the bribe, or RM10,000, whichever is higher.
For money laundering, Najib — who is also Pekan member of Parliament — was charged with receiving RM27 million, RM5 million and RM10 million from illegal proceeds into his two AmIslamic Bank Bhd accounts, bearing the numbers 2112022011880 and 2112022011906.
He was accused of committing the offences at AmBank, 55, Jalan Raja Chulan here between Dec 26, 2014, and Feb 10, 2015. The charge, under Section 4(1)(b) of the Anti-Money Laundering, Anti-Terrorism Financing and Proceeds of Unlawful Activities Act 2001, sees the politician facing up to 15 years in jail and a fine of RM5 million, or five times the amount, whichever is higher, for each charge.
The Edge is covering the trial live here.
Users of The Edge Markets app may tap here to access the live report.