This article first appeared in The Edge Financial Daily on May 8, 2018
KUALA LUMPUR: Many Malaysians who are eligible to vote overseas are getting frantic about getting their votes home on time, with some counting on volunteers to fly back with their ballots.
Although Deputy Home Minister Datuk Nur Jazlan Mohamed downplayed their situation, they have not given up. "The number of Malaysians voting overseas is less than 0.1% of the population. It won't change any result. Don't get excited [over] it," Nur Jazlan said in a Twitter posting on Sunday night.
Over 35,000 people beg to differ. They have signed an online petition started by Global Bersih — Malaysians Across Borders to Election Commission (EC) chairman Tan Sri Mohd Hashim Abdullah, which calls on him to explain what they view as the EC sabotaging its own overseas postal voting system by setting a short 11-day campaigning period.
There are 7,979 Malaysian voters overseas according to the EC.
Many overseas voters are finding an outlet for their views on the matter on social media. A few from different parts of the world spoke to The Edge Financial Daily.
Rome, Italy
Mary Rachael John, 50, freelance English teacher
My ballot paper arrived at home on May 4, Friday, around 2.45pm when I was working. When I got home, it was too late to mail it out that day. Then it was the weekend and many courier services were closed. Whatever sent will only be collected by the courier services on Monday for delivery. That means no way it can reach Kuala Lumpur by Wednesday, 5pm.
I voted at the Malaysian High Commission here last time and the procedure was simple. Why was it changed? I also had to find a witness, which I presumed had to be Malaysian since the form asked for an IC. I can't help but think the EC is deliberately making it difficult for me to exercise my right to vote. Why don't you want my vote?
London, UK
Anis Mahmud, 29, student
I was successfully registered in March, and I got a message from DHL last week that I would receive my ballot paper on May 8. The last I checked last Friday, it was somewhere in Singapore. How will I be able to send it back home in time on May 9?
It's exam season here now and we (Malaysian students) are all preoccupied with this. It's frustrating because voting is such an integral part of the democratic process. With these problems, I feel an integral part of my right as a citizen has been taken away from me.
To the EC, I want to say this: I understand this is a new system and so there could be hiccups. But this is something that is non-negotiable.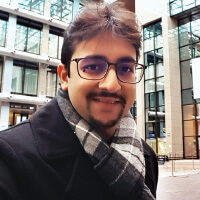 Birmingham, UK
Akil Yunus, 29, student
My postal voter registration was approved in February. But I haven't received my ballot paper, or notification from any courier service about anything for me. Today is Sunday, so I'm going to give it until tomorrow, which is actually a bank holiday. If I mail it then, I'll have to spend a bomb — £60 which is about RM300 — to express mail it. Even so, I don't think it'll reach home in time. It doesn't help that we are seven hours behind.
I don't understand what the EC is about, with its talk about there being still time. It seems they're detached from reality.
Or it's just their way of not admitting that they've messed up big time. Regardless of what they say, we feel like it's an act of sabotage now. And the nerve of the EC chairman to tell us not to wait until the last minute to return our ballots. I'm dumbfounded. How can we even wait?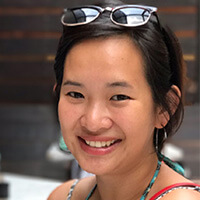 Darwin, Australia
Melody Song, 32, in communications
I registered in January but until now (Sunday), nothing has shown up and there's no way for me to track. It's a public holiday in the Northern Territory — where I am now — tomorrow for Labour Day.
I feel frustrated, mixed with resignation — because while I had hoped that things would be different, part of me sees this as completely expected. This is my first time as a postal voter. In the last general election, I travelled for two-and-a-half hours, each way — that's a five-hour round trip — to get to the Malaysian High Commission to vote.
To Malaysians who get to vote on May 9, please do your research and vote for the best government the country deserves. Vote wisely, and vote with hope. If not for yourself, for your children, your friends, your family — the people you love.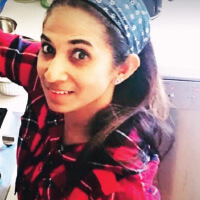 Melbourne, Australia
Annie Molly Joseph, 48, teacher
I just got my ballot paper today (yesterday). There is no way I could get it mailed in time, so I rushed to meet volunteers who are flying home to deliver the ballots at the Victorian State Library just as the sky was turning dark.
EC, please buck up. You've been around for donkey's years and yet you can't even get this right. I want an investigation to find out what happened. This is not acceptable.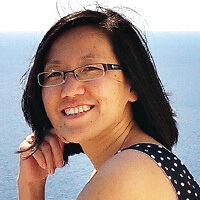 Budapest, Hungary
Eunice Au, 31, NGO programme coordinator
I registered my address for postal voting hours before the midnight deadline (Malaysian time) on April 6, a day before Parliament's dissolution. But I haven't received my ballot paper.
I called the EC today (yesterday) and an officer confirmed I had registered as a postal voter. I then checked with DHL Hungary and they said I had a package with the courier, so now I'm anxiously waiting for it to arrive at my doorstep.
The thing that makes me so angry is that according to DHL tracking, my shipment was only picked up in Kuala Lumpur on May 5. What on earth was EC doing wasting time on April 30, May 2, 3, and 4?