This article first appeared in City & Country, The Edge Malaysia Weekly on November 14, 2022 - November 20, 2022
The Edge Malaysia Property Excellence Awards, introduced in 2010, initially comprised anchor award The Edge Malaysia Top Property Developers Awards, and two other sub-awards, namely The Edge Malaysia-PEPS Value Creation Excellence Award and The Edge Malaysia-PAM Green Excellence Award. They were subsequently expanded to include The Edge Malaysia Affordable Urban Housing Excellence Award, The Edge Malaysia Lifetime Property Achievement Award, The Edge Malaysia Outstanding Property CEO Award, The Edge Malaysia Outstanding Property Entrepreneur Award, The Edge Malaysia Outstanding Overseas Project Award and The Edge Malaysia Property Development Excellence Award.

This year, we recognise two veterans for their outstanding contributions to the industry.
Tan Sri Abdul Rahim Abdul Rahman is a pioneer in the local real estate valuation industry. In 1976, he started Rahim & Co International Sdn Bhd, which today has 23 offices and a staff strength of 500. His leadership mantra is "Anything worth doing, is worth doing well". He continues to be active today.
Datuk Seri Michael Yam's more than 40-year career covers many areas of real estate. Aside from running successful businesses and companies at home and abroad, he has been actively involved in industry advocacy work, through senior roles in the Real Estate and Housing Developers' Association Malaysia (Rehda) and Construction Industry Development Board (CIDB), and has just been elected the first Malaysian president of the UK-based Chartered Institute of Building.

This award recognises industry captains who have made significant and outstanding contributions to growing their companies into dynamic players at the forefront of the industry. This year, the award goes to Tan Sri Lim Kim Hong of I-Bhd.
The property business was new to Lim when he bought a 72-acre piece of plantation land sandwiched between Klang and Shah Alam nearly 30 years ago. He left it idle for many years as he plotted his vision for bringing top-notch living, retail and work spaces to the Klang/Shah Alam community. He had his sceptics, but his patience and determination has paid off and those 72 acres of land have been transformed into the vibrant i-City, which we cannot miss when we drive down the highway to Klang.

This award recognises CEOs or professionals who have taken their companies to an exceptional level.
This year's award goes to Ngan Chee Meng of Gamuda Land and Ho Kong Soon of Matrix Concepts Holdings Bhd for steering their respective companies on a path of innovation and growth during a challenging time for the property sector. The companies they helm continue to be profitable, underpinned by solid growth in sales.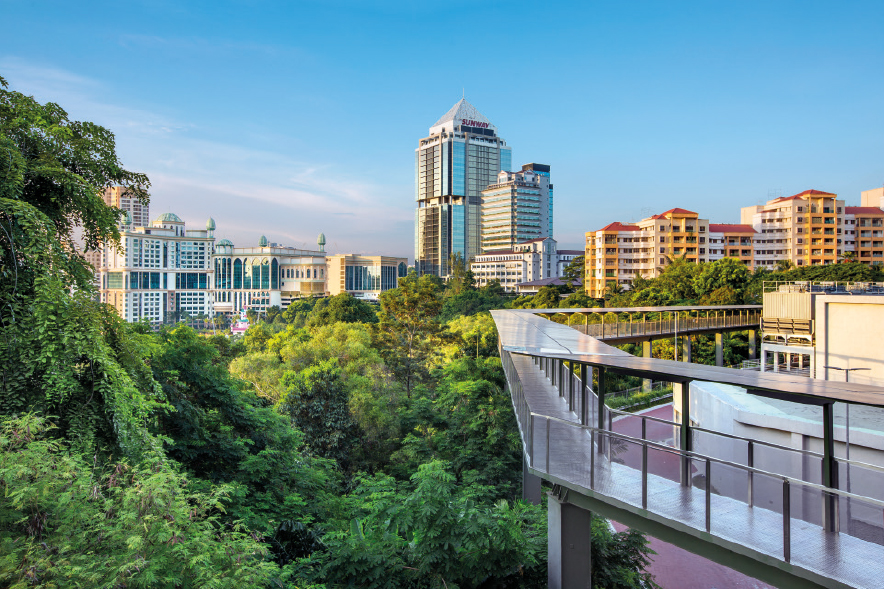 Sunway City KL

This award recognises successful, large-scale property developments that have made a significant impact. The projects have to be catalysts for growth while continuing to contribute positively to the vibrancy of the areas they are located in.
Excellence in Industrial Park
An integrated industrial hub, Eco Business Park 1 in Tebrau, Johor, is a combination of modern design, intelligent green features, business solutions and smart facilities. Foresight, innovation and a solution-driven approach have made it the benchmark for industrial parks in the country.
Bandar Bukit Raja Industrial Gateway
The exemplary 39-acre state-of-the-art, build-to-suit supply chain hub is a collaboration of best practices of international and local expertise. It aims to raise the standards of customised industrial properties and logistic hubs in Malaysia.
Excellence in Integrated Township of Residential, Resort, Office and Retail
IOI Resort City, Putrajaya is more than just an integrated township; it is the pulse of the southern Klang Valley. From an 18-hole championship golf course and a mega regional mall to Grade-A offices and resort-like residences, it is a success story worthy of recognition.
The 800-acre integrated township was once the site of a tin mining facility. Today, it is an exemplary sustainable city that has successfully merged technology with sustainable ideas, offering something for everyone. Sunway City Kuala Lumpur is a benchmarking pioneer in integrated townships.

Introduced in 2014, this award seeks to identify and encourage the private sector to provide more and better quality, affordable housing.
Building affordably priced homes must not be merely an exercise in fulfilling an obligation. Instead of settling for a cookie-cutter design and layout, more thought must go into how the homes can be improved. Practical spatial planning and comfort are important, and affordable homes must be designed to facilitate community building, something for which the developer should take the lead.
No two affordable homes are necessarily alike in design and pricing. The latter is highly dependent on location and accessibility. However, their function remains the same.
This year, our two winners are Bandar Baru Setia Awan Perdana — Phase 1A by Lagenda Properties Bhd, and SkyAwani2 Residences by SkyWorld Development Bhd.

The award was introduced this year and recognises an outstanding catalytic development that has rejuvenated an area. Bangsar South by UOA Development Bhd and SkyArena by SkyWorld Development Bhd are the first recipients of this award.
In mid-2000, UOA Development started work on a 60-acre tract of land in Kampung Kerinchi, with the vision of turning it into a self-contained township. That vision has become a reality: Bangsar South has transformed the area into one of the Klang Valley's most sought-after addresses, impacting the property value and offerings of the surrounding area.
The 28-acre SkyArena is located in a part of Setapak where the resident demographic is older. The development has, however, brought in a new group of younger residents to the area with its lifestyle offerings of high-rise and healthy living. In addition, its RM100 million sports complex with an Olympic-size swimming pool, indoor rock climbing facilities and a football field with a running track, among others, is poised to attract more people to the area.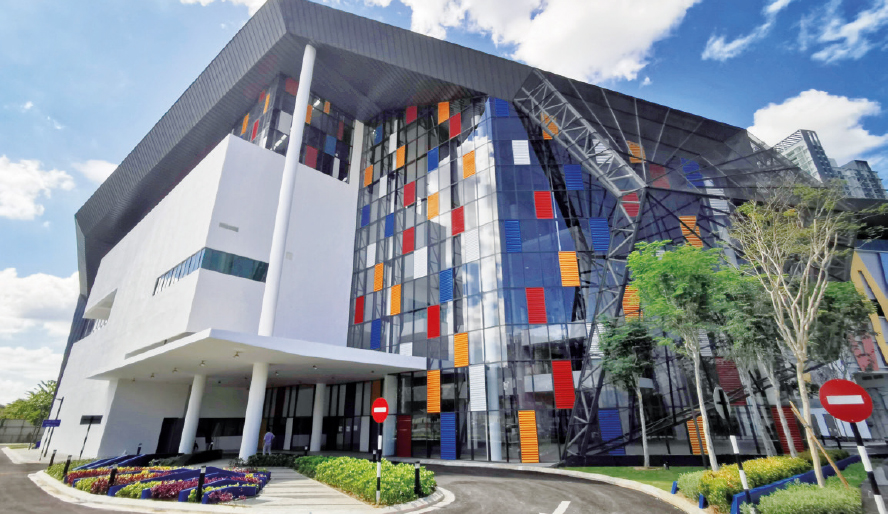 SkyArena

This new award recognises the best conservation and adaptive reuse projects that have preserved our heritage and history, and are reintroducing them to a new generation.
The two winners are REXKL by Rex KL Sdn Bhd and The Marian Boutique Lodging House by Urban Village Sdn Bhd.
Sitting in the heart of the old KL city centre, REXKL was once the site of one of the first cinemas in the country. Having survived several fires over the decades, the dilapidated building was given a new lease of life and transformed into a vibrant community and cultural hub that draws both locals and tourists. REXKL proves that repurposing an old building can create new opportunities while honouring its history.
The 137-year-old Marian Boutique Lodging House in Kuching, Sarawak, started its life as the family home of Kapitan Ong Ewe Hai before becoming a boarding school for the Anglican Church for 30 years and, later, a guest house. The building has been lovingly restored and turned into a handsome and popular black-and-white colonial lodging house. It is a fine example of how some reimagining and redesigning can breathe new life into old structures.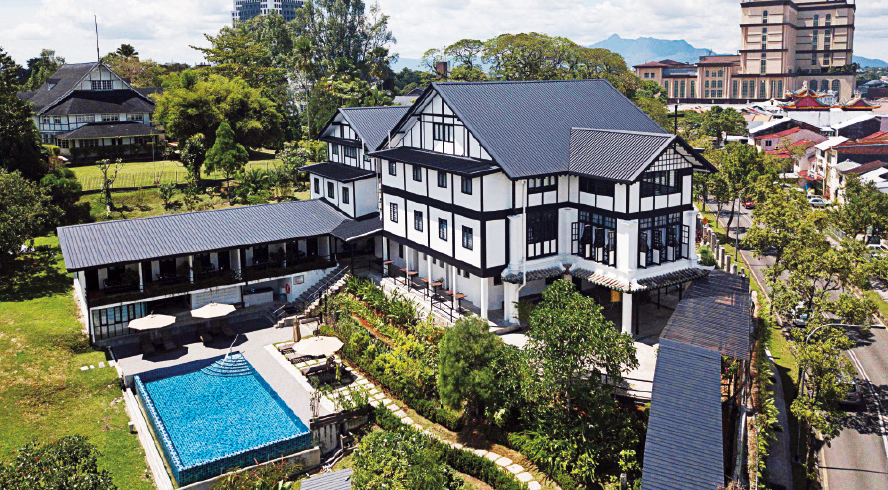 The Marian Boutique Lodging House
Save by subscribing to us for your print and/or digital copy.
P/S: The Edge is also available on Apple's AppStore and Androids' Google Play.