This article first appeared in Digital Edge, The Edge Malaysia Weekly on February 14, 2022 - February 20, 2022
Did you manage to get a Valentine's gift for your partner? If you have forgotten, all you need to do is remind your loved one that every day is Valentine's Day and quickly grab something tasteful and romantic! Here's a list of timeless yet tasteful gifts for you to make your partner feel special this season.
1 Candles
While a candle may seem like a cliché gift, a little time and effort to get the right one will definitely make your partner feel special. Unlike flowers and chocolates, candles are long-lasting and there are several outfits that specialise in making their own unique products.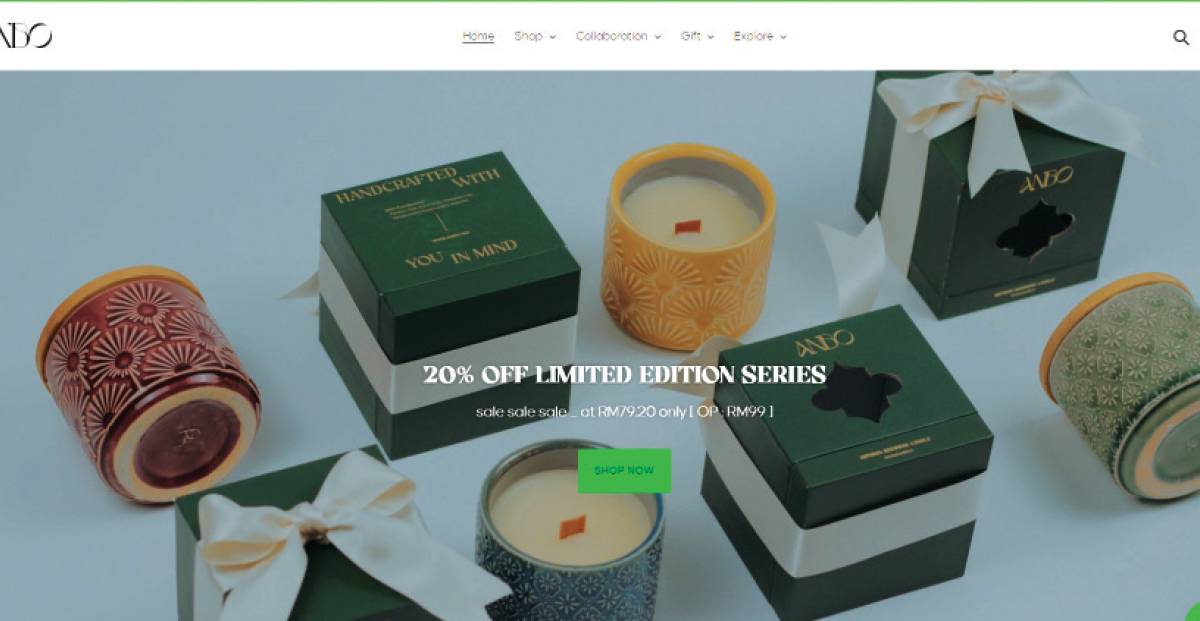 ANBO, an artisan beeswax candle studio based in Bangsar, KL, sells uniquely shaped candles. Its collections include concrete block, coffee, platter, mini and refill series. The candles are made of beeswax, which is 100% all-natural and does not contain toxic substances. The products are eco-friendly too!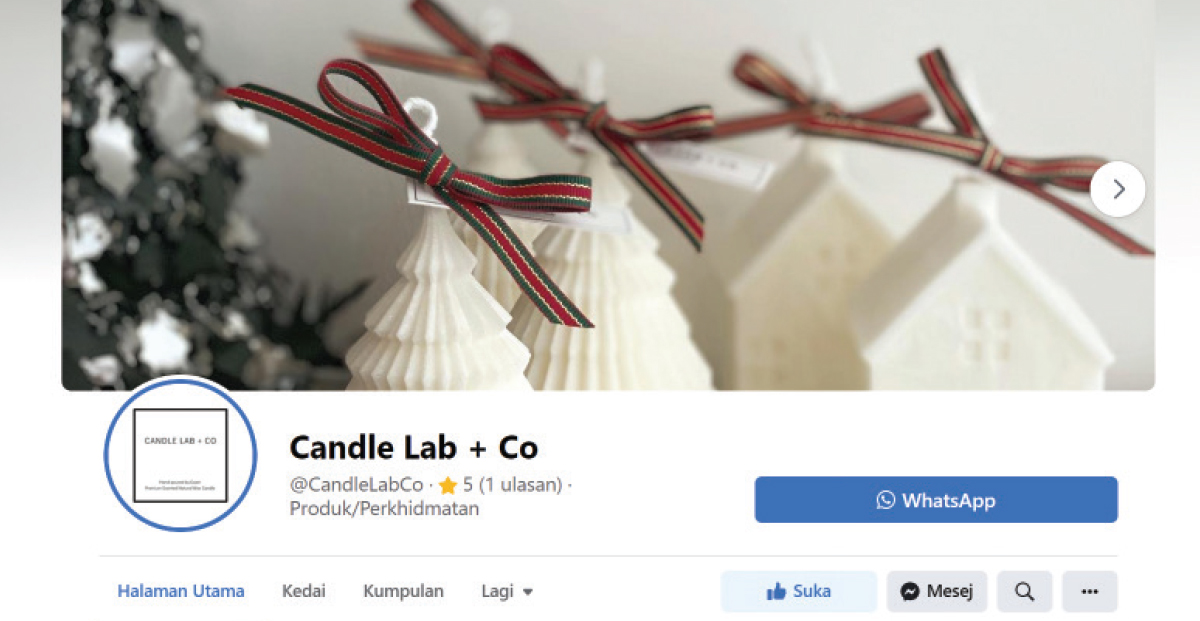 This retailer produces hand-poured candles in various shapes and sizes. Some of its uniquely sculpted scented candles include a Nordic bear, Christmas tree and mooncake. There is even a Renaissance-inspired candle. Its cakes and pastries candles can be mistaken as the real deal. If your partner is into aesthetics and cute, decorative candles, this retailer is a go-to.
2 Chocolates
Chocolates, some say, are the way to a person's heart. One can never go wrong by gifting chocolates on Valentine's Day. The usual brands are Royce and Godiva, but why not try out some of Malaysia's finest artisanal chocolate brands?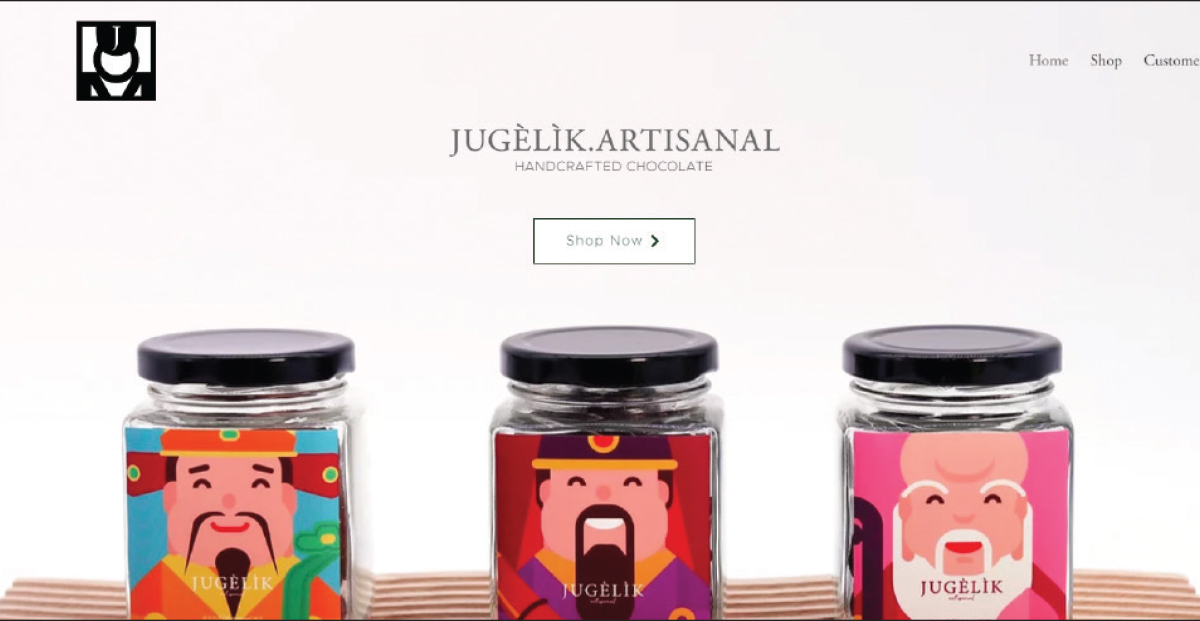 Jugelik Artisanal specialises in customisable chocolates, where customers can choose the flavour, colour and look of the morsels. Dark chocolate lovers might enjoy its offerings that are paired with tropical fruit such as jackfruit, rambutan and mangosteen, as well as spices like chilli. The chocolates come in creative packaging too.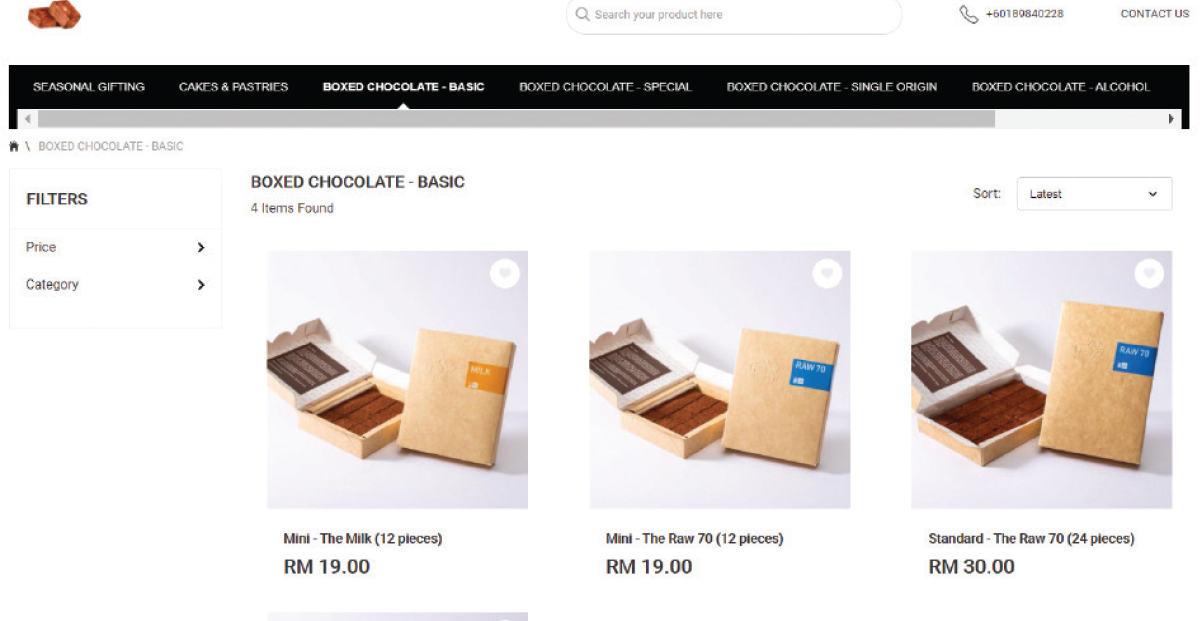 Cocoraw is a home-grown brand that produces chocolates infused with local flavours such as teh tarik and gula melaka. Its affordably priced treats will surely take you on a trip down memory lane. The brand also offers chocolate bars and truffles, which also has an alcohol-infused range.
3 Flowers
Flowers are particularly expensive during Valentine's, but they are the safest and easiest gift to get for a romantic night with your Valentine. Here are some flower shops to look at.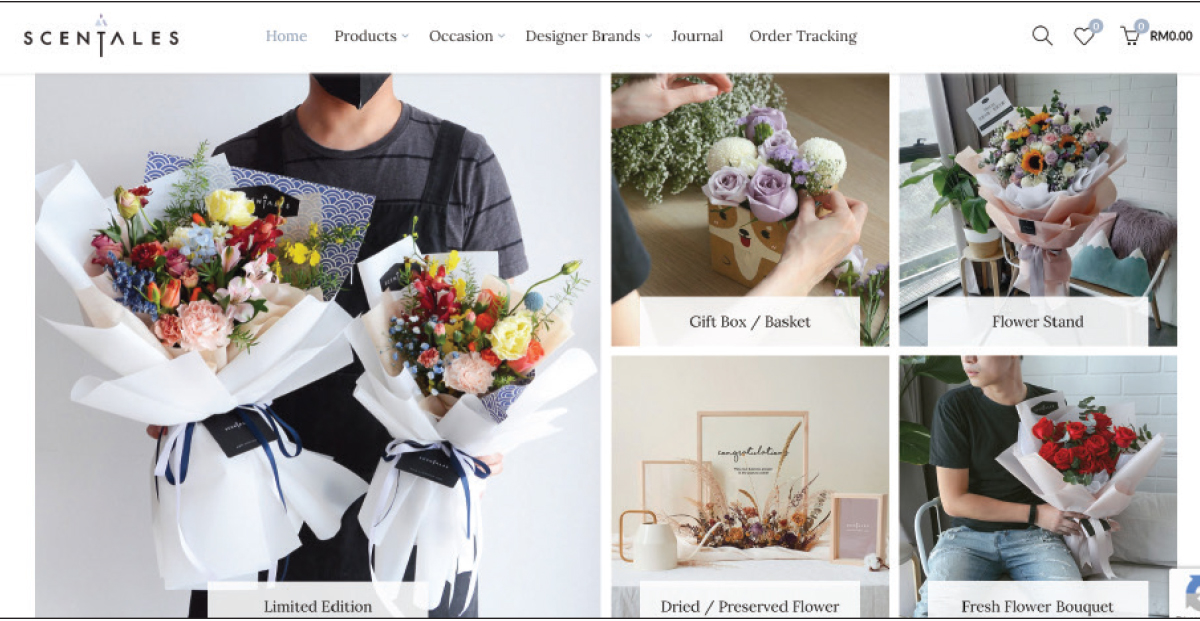 Scentales provides a varied selection, from gift boxes to dried and preserved flowers. You can customise an arrangement and include flowers that range from from baby's breath to roses. Scentales also sells gift boxes and home décor. Keeping it simple yet romantic is one of the safest ways to woo your partner, especially if it is a new, budding relationship.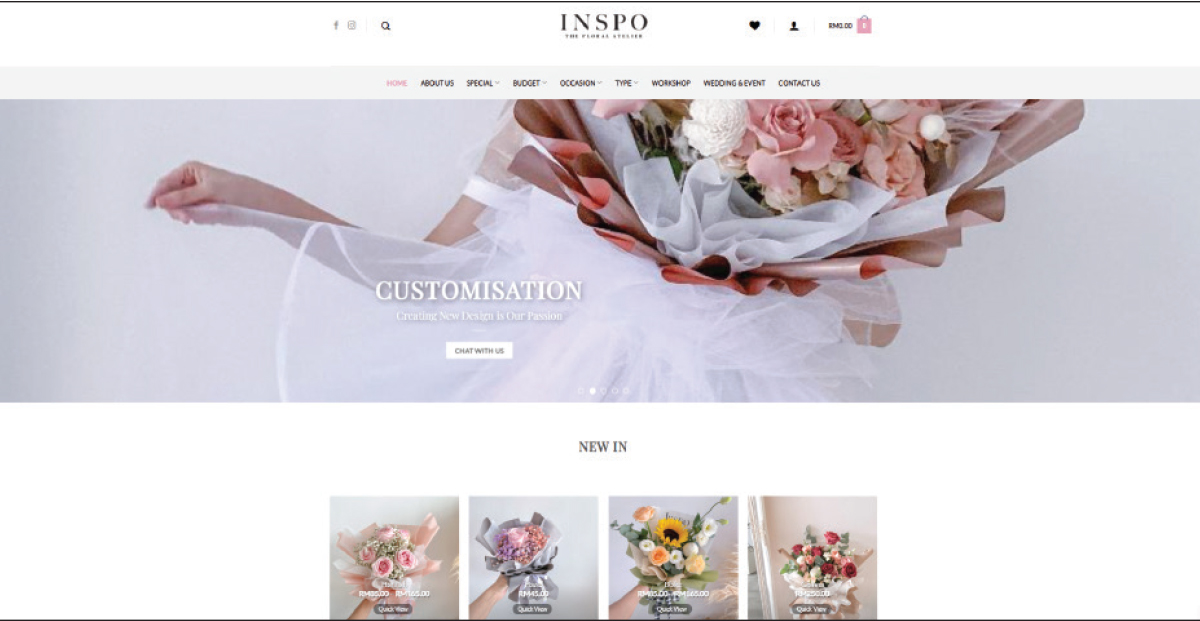 Inspo is a flower atelier that provides customised flowers both online and offline. On top of the typical flower bouquets, it also offers flower boxes — small bouquets enclosed in glass containers à la Beauty and the Beast. Surprise your loved one with a delivery at home or at the workplace. If your partner is more of a hands-on person, check out Inspo's floral workshop and spend a day together learning something new.
4 Deliveries
As we are still in the midst of the Covid-19 pandemic, going out may not be an option for many. Fret not, as there are delivery services that will be able to give you a semblance of romance on this special day.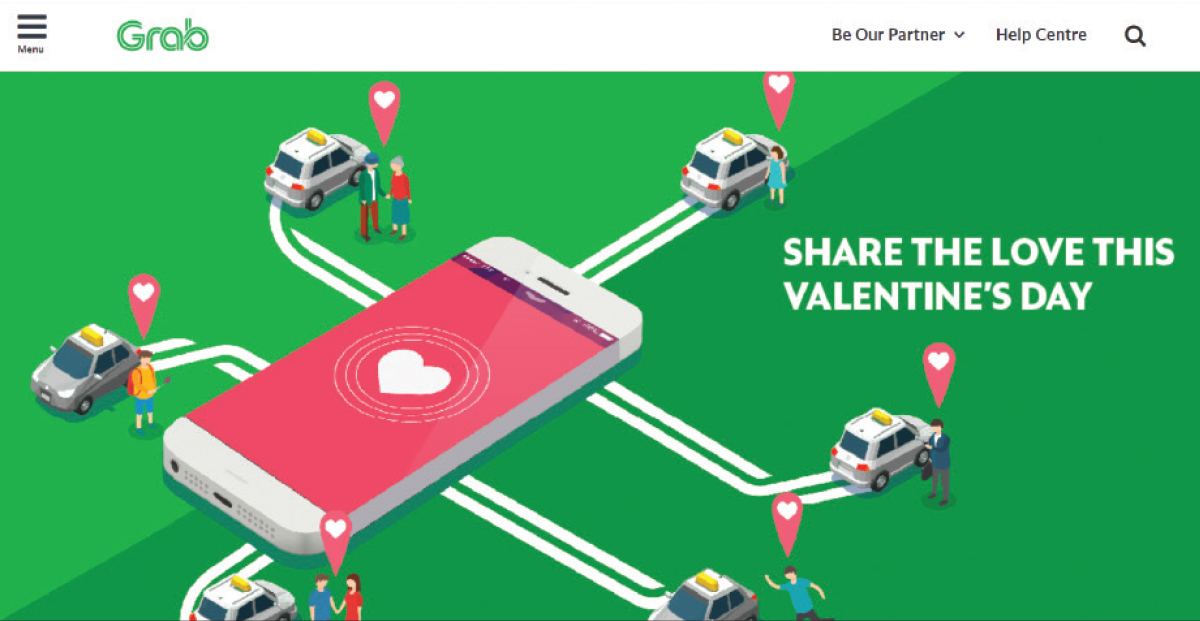 A romantic candlelight dinner is a norm for Valentine's Day and Grab will be able to cater for your needs during your romantic night in. If you feel like taking it a step further by cooking instead, Grab Mart should have the ingredients to make it a lovely evening.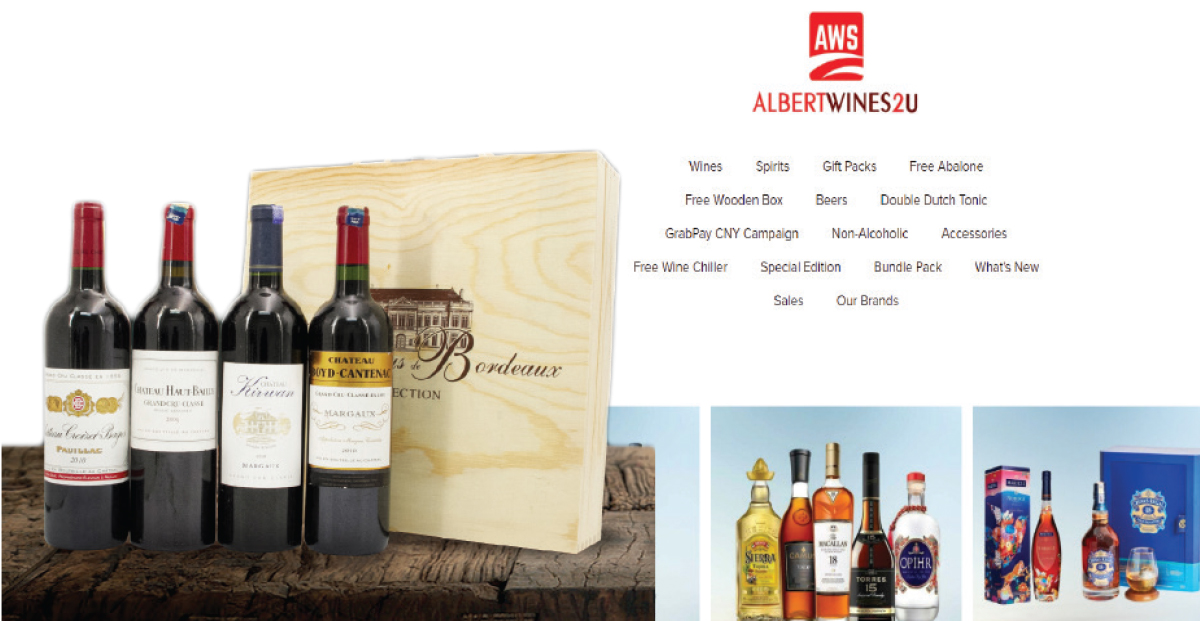 With this online delivery wine service, you can complement a simple dinner at home with a bottle of wine, either alcoholic or sparkling. The site breaks down its wine selection by region, type of wine and even type of grape. If you are not in the mood for wine, there are other spirits and non-alcoholic beverages to choose from. Be sure to check out the ongoing promotions as well.
Save by subscribing to us for your print and/or digital copy.
P/S: The Edge is also available on Apple's AppStore and Androids' Google Play.