This article first appeared in City & Country, The Edge Malaysia Weekly on November 7, 2022 - November 13, 2022
Kuala Lumpur city continues to be the core of the Malaysian office market. Most foreign companies choose to have their initial offices in central KL locations as prime KL city addresses are more recognisable globally, says Knight Frank Malaysia executive director of corporate services Teh Young Khean when presenting The Edge/Knight Frank Kuala Lumpur and Selangor Office Monitor 3Q2022.
He cautions, however, that with a high impending office supply expected in 2H2022 and 2023, the overall demand for office space will continue to be outpaced by existing and incoming supply.
Knight Frank puts the current estimated supply of office space in KL city at 57.25 million sq ft, followed by KL fringe at 28.59 million sq ft and Selangor with 25.53 million sq ft. This brings the total to 111.37 million sq ft.
KL city has 4.57 million sq ft under construction, KL fringe has 2.82 million sq ft and Selangor has 1.89 million sq ft, amounting to a total of 9.28 million sq ft.
"Rental and occupancy levels in KL fringe continue to hold, driven by its ability to attract a wider pool of occupiers through the availability of high-quality office space at competitive rentals and ease of access to amenities and transportation," says Teh.
He adds that the Selangor office market is expected to remain resilient with more leasing activity, especially for Grade A buildings in prime locations such as Petaling Jaya.
Teh believes that the KL office market will continue to remain competitive amid a growing mismatch between supply and demand, driven by the significant incoming supply in 2H2022 and beyond.
"Malaysia Digital Economy Corp (MDEC) has introduced Malaysia Digital (MD) status— an enhanced initiative succeeding MSC Malaysia. MD aims to further accelerate the growth of Malaysia's digital transformation by providing more flexibility and lowering the barriers to entry to encourage a wider range of businesses to become eligible for MD government incentives," says Teh.
Meanwhile, demand for co-working space continues to rise as it provides occupiers with the opportunity to remain agile and grow according to their business needs. Teh notes that co-working space operators are cautiously optimistic as they explore expansion into new locations.
Slight improvement
A slight improvement in the overall performance of the office sector was seen in 3Q2022. According to Teh, there were positive movements in prime areas of central KL city, KL fringe and Petaling Jaya as companies relocated, right-sized and re-examined their corporate strategies and workplace arrangements.
"During the review period, rents in KL city remained relatively flat with slight increments for KL fringe and Selangor. The Klang Valley office market, however, remains tenant-led amid the supply and demand imbalance," says Teh.
Rental rates in the new CBD remained unchanged from last quarter at RM7.09 psf, while the old CBD saw a decrease of 0.2% to RM4.47 psf and KL city centre peripheral (KLCCP) was up 0.4% from last quarter to RM3.90 psf.
Over in KL fringe, an increase in rental rates was observed in Damansara Heights (+0.2%: RM4.49 psf), KL Sentral (+0.4%: RM6.37 psf), Taman Tun Dr Ismail (TTDI)/Mont'Kiara/Dutamas (+1.1%: RM4.88 psf) and Pantai/Bangsar (+0.7%: RM5.06 psf). Meanwhile, rental rates in Mid Valley City (MVC)/KL Eco City (KLEC) and Bangsar South/Kerinchi remained unchanged quarter on quarter (q-o-q) at RM6.06 psf and RM5.47 psf respectively.
The overall rental rate in Selangor was relatively flat in 3Q2022. Rental rates in Subang Jaya, Shah Alam and Cyberjaya remained at RM4.11 psf, RM3.41 psf and RM3.72 psf respectively. Petaling Jaya was the only area to show growth, up to RM4.41 psf from RM4.38 psf in the previous quarter. Overall, rental rates in Selangor stood at RM4.10 psf compared with RM4.09 psf in the previous quarter.
"The overall occupancy in the Klang Valley was stable in 3Q2022. There were marginal improvements in occupancy for KL city and KL fringe, and a minor decline in Selangor," says Teh.
The average occupancy rate in the old CBD and KLCCP were both down by 0.3% (62.8%) and 0.5% (72%) q-o-q respectively while the new CBD showed an increase of 0.4% (67.9%). Overall, the average occupancy rate increased by 0.2% to 67.5% q-o-q.
In the fringe, a few areas showed an increase in average occupancy rates in 2Q2022. They are KL Sentral (+1%: 92.5%), TTDI/Mont'Kiara/Dutamas (+0.6%: 77.9%), MVC/KLEC (+1.4%: 86.4%) and Pantai/Bangsar (+3%: 89.8%). Damansara Heights and Bangsar South/Kerinchi were down 2.8% to 71.4% and 1.2% to 91.6% q-o-q respectively. The overall average occupancy rate decreased by 0.4% q-o-q to 87.1%.
As for Selangor, the overall occupancy rate was stable at 73.7% in 3Q2022 compared with 73.8% in 2Q2022. Subang Jaya and Cyberjaya were down q-o-q to 77% (77.5% in 2Q) and 71.4% (73.1% in 2Q) respectively while Shah Alam remained unchanged at 86.8%. Petaling Jaya increased to 71.9% from 71% in 2Q.
Teh notes that the drop in occupancy rates in Subang Jaya was due to tenant movements from Puchong Financial Corporate Centre.
In 3Q2022, Kuala Lumpur registered a net absorption of about 143,106 sq ft, while Selangor posted a negative net absorption of about 17,793 sq ft.
Notable announcements
Maybank Bhd will occupy 33 floors of Merdeka 118, a space of 650,000 sq ft, at an initial gross monthly rent of RM10.60 psf for the first six years with subsequent adjustments for inflationary costs. This translates into an effective monthly rental rate of RM8.92 psf or about RM69.58 million a year. The lease with owner Permodalan Nasional Bhd (PNB) will commence in 4Q2025. With Maybank on board, Merdeka 118 will have 70% occupancy by the end of the year.
Forever Backup Sdn Bhd is buying AmFIRST Real Estate Investment Trust's (AmFIRST REIT) Menara AmFIRST in Petaling Jaya, Selangor for RM62 million in cash. The manager said that, considering the asset's age and limited scope for growth, it was an opportune time to dispose of the asset to repay existing borrowings to optimise the trust's gearing level.
Hap Seng Consolidated Bhd and Great Eastern Life Assurance (M) Bhd are finalising a deal for Hap Seng to acquire the Menara Weld office building and The Weld Shopping Centre located at the corner of Jalan Raja Chulan and Jalan P Ramlee. The price of the acquisition is reported to be between RM240 million and RM300 million.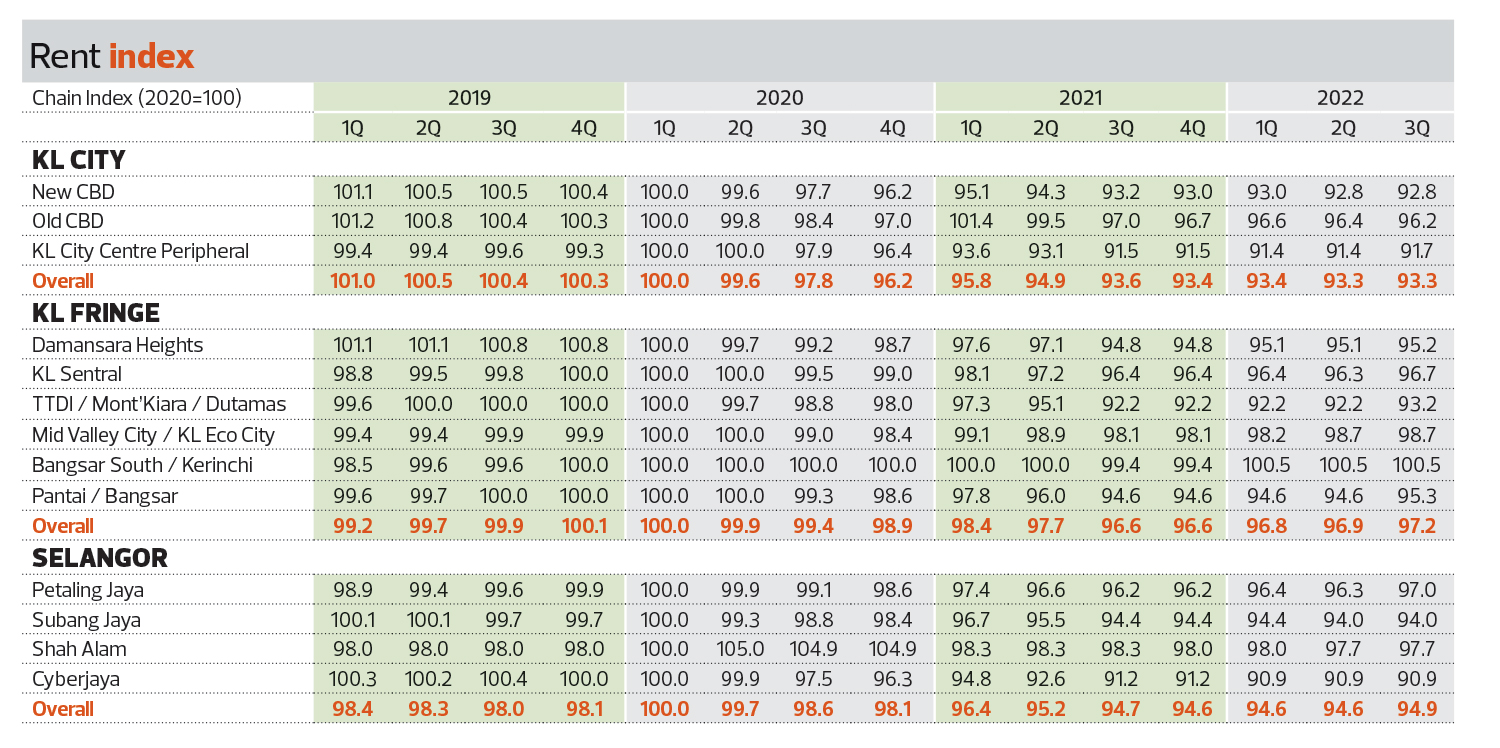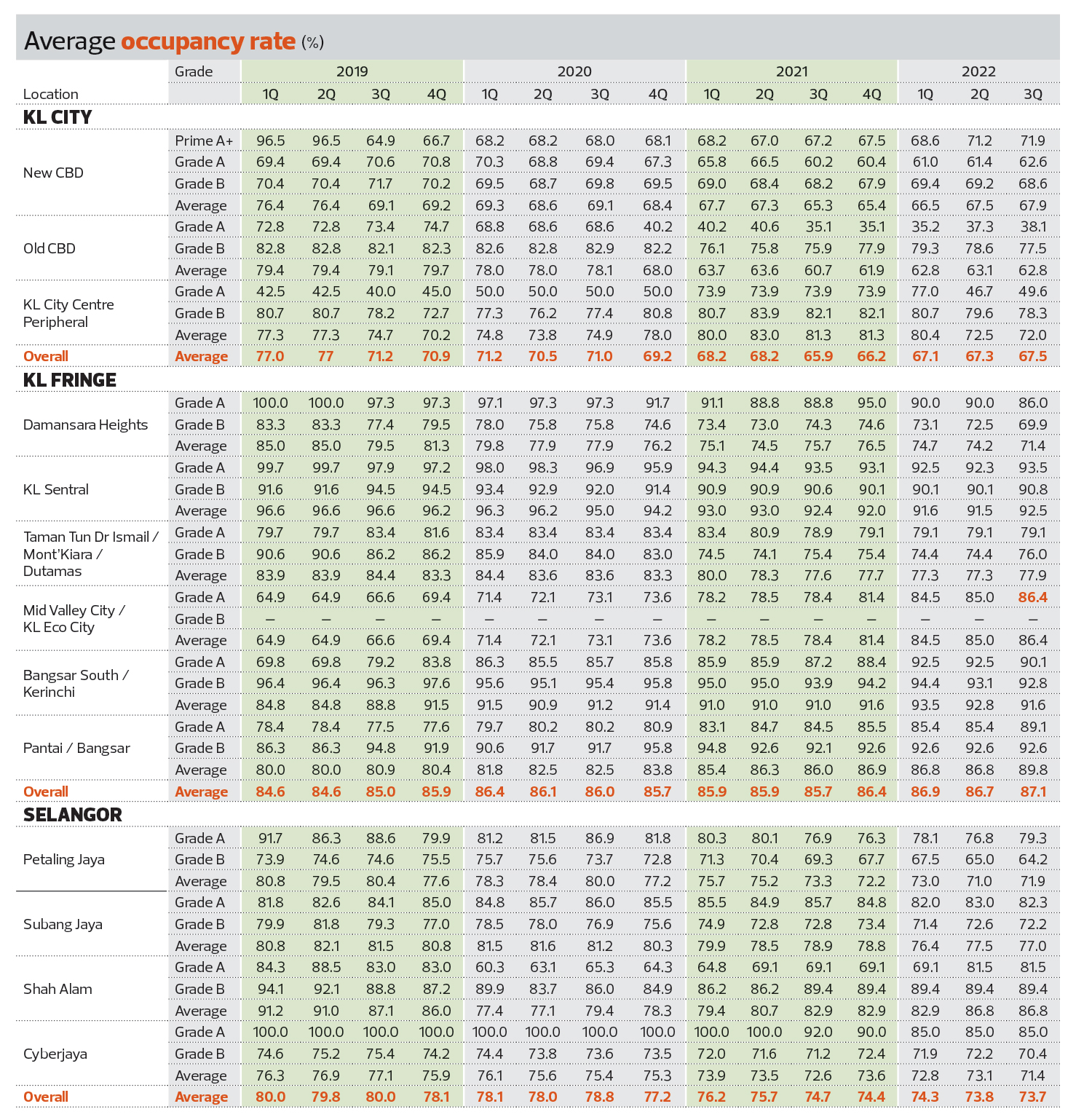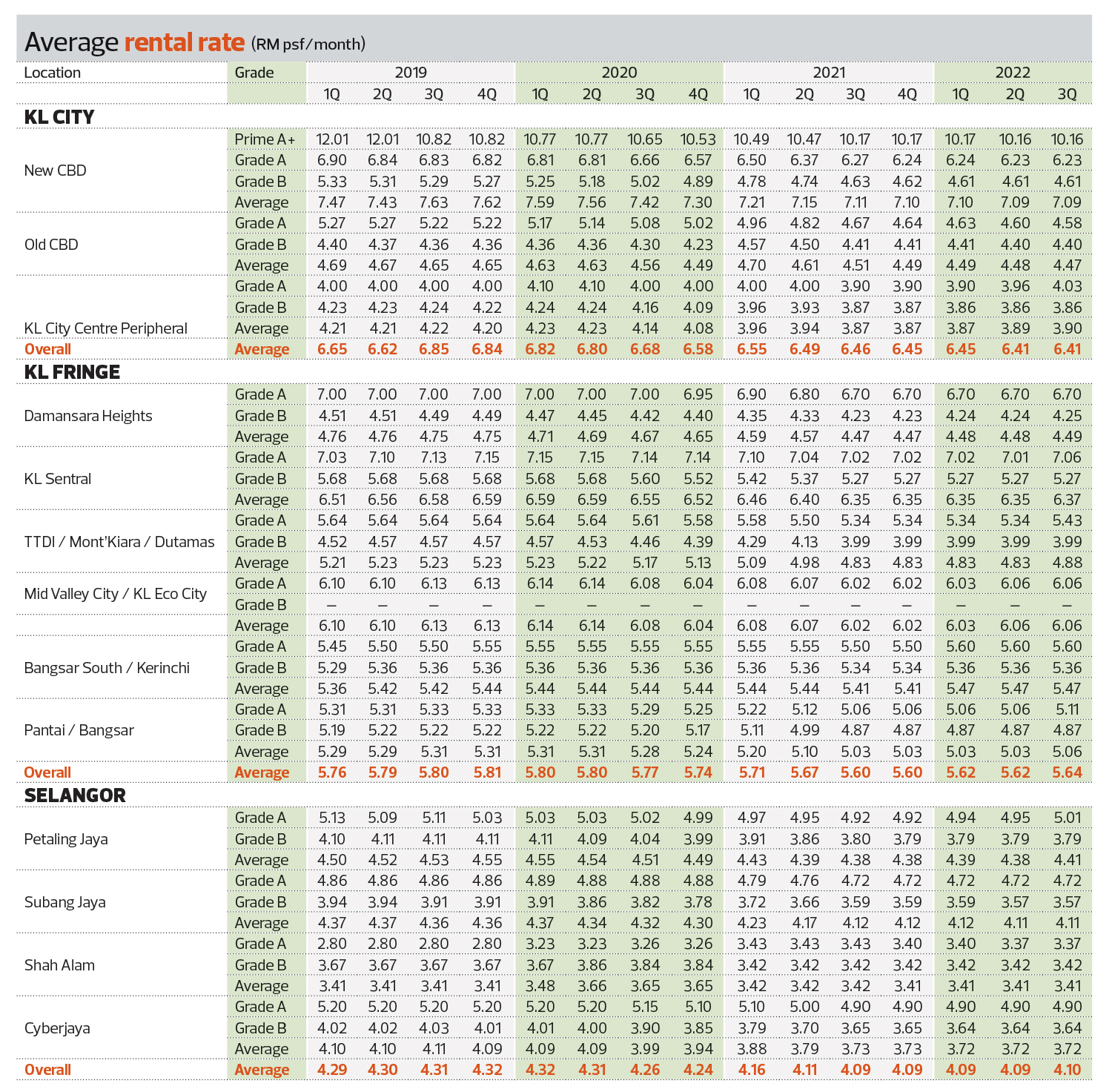 Save by subscribing to us for your print and/or digital copy.
P/S: The Edge is also available on Apple's AppStore and Androids' Google Play.