This article first appeared in The Edge Malaysia Weekly on June 18, 2018 - June 24, 2018
FRESH documents and emails sighted by The Edge reveal that the relationship between PetroSaudi International executives Tarek Obaid and Patrick Mahony and Low Taek Jho or Jho Low was already in trouble just a year after 1Malaysia Development Bhd (1MDB) had poured US$1.0 billion into a joint venture (JV).
1MDB had remitted US$1.0 billion on Sept 29, 2009, of which US$700 million was illegally diverted to Jho Low's company Good Star Ltd. The JV was on shaky grounds and Jho Low and his partners were seeking another US$500 million from 1MDB.
Sometime in August 2010, the plan was for the three men to meet former prime minister Datuk Seri Najib Razak to discuss the JV.
As an email between Mahony and Obaid reveals, they were exchanging ideas on how to explain the situation to Najib. It was decided that they would hide from him the fact that 1MDB would have to take a US$500 million loss. Instead, they would impress upon Najib how important it was for 1MDB to quickly invest another US$500 million with them.
If 1MDB did not want to invest any more money, it was suggested that the money could come from Petronas or the Employees Provident Fund.
Mahony wrote to Obaid: "I think saying delays have cost us helps us because we can then blame them for the losses later."
The Briton even said that they should tell Najib privately to appoint another person for them to work with, someone, they said, who should be more reliable than Jho Low.
Najib should be told that while "we really appreciate the relationship, it is difficult to talk about many more things when we know the one guy we need to speak to is just too busy with many other things or out partying", Mahony wrote.
1MDB later invested another US$800 million with PetroSaudi, taking the total investment to US$1.8 billion, which now forms part of the worthless "units" cited in its accounts.
While Obaid was well connected in the Middle East, Mahony knew some influential businessmen in Asia. One stands out — Bobby Ongpin of the Philippines. The two were directors and shareholders of Ashmore Group, a UK investment management company.
The Edge sighted numerous emails in which Mahony and Ongpin, who was a minister in the Marcos administration, discussed business proposals.
As PetroSaudi was hoping to do more deals in Malaysia, the 81-year-old Ongpin introduced a few powerful politicians and businessmen who could prove useful to Mahony.
But nothing materialised and the PetroSaudi-1MDB scam exploded in 2015. Mahony is now said to be in UK while Obaid is believed to be in Switzerland. The US Department of Justice named the two and Jho Low as having stolen hundreds of millions of 1MDB's money.
Click / Tap image to enlarge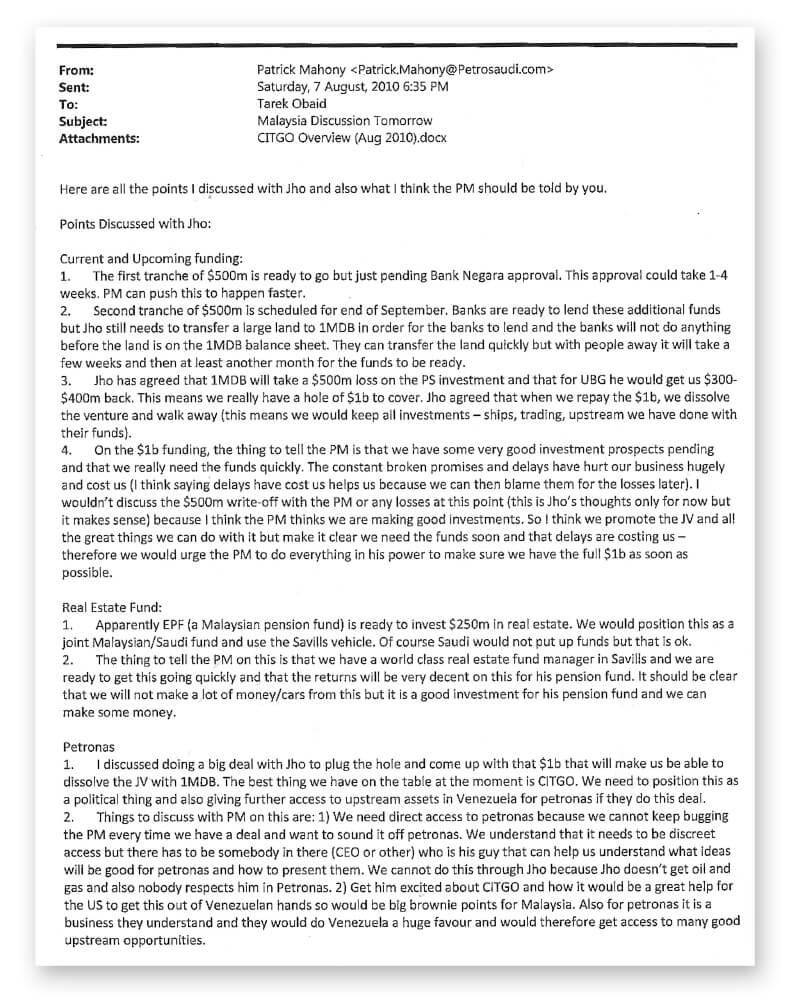 Click / Tap image to enlarge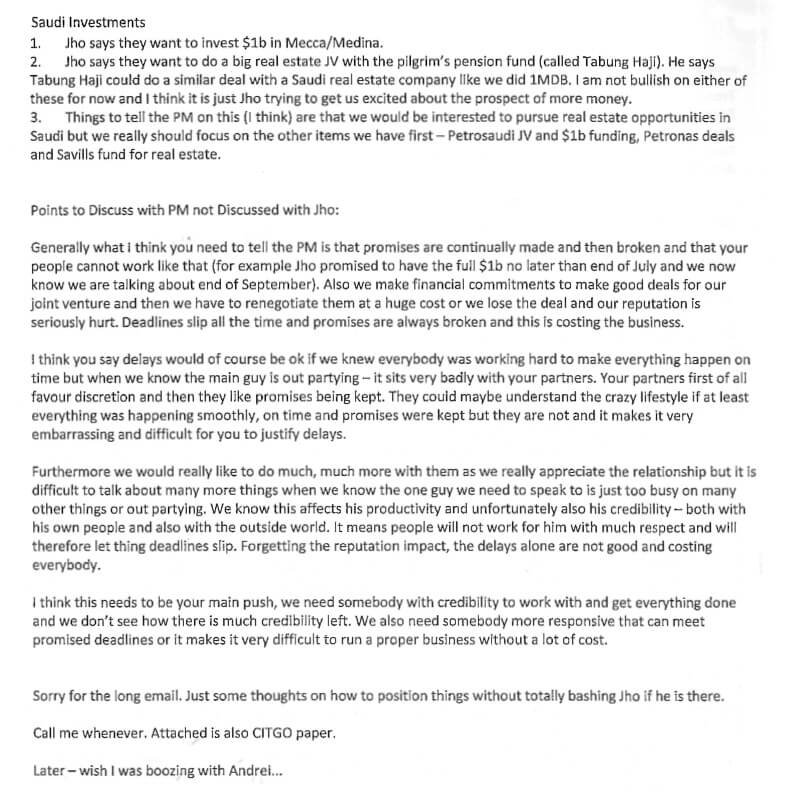 Save by subscribing to us for your print and/or digital copy.
P/S: The Edge is also available on Apple's AppStore and Androids' Google Play.