This article first appeared in Digital Edge, The Edge Malaysia Weekly on November 28, 2022 - December 4, 2022
When renowned video game development company Virtuos was setting up business in Kuala Lumpur, bringing Mufizal Mokhtar on board to head the team was a no-brainer. A Malaysian with more than two decades of global experience in the video game production industry, not only is Mufizal familiar with the challenges the local industry faces, but he is also able to future-proof the company's local chapter, ensuring only high-quality games are produced at Virtuos KL.
Mufizal left his job as a studio art director in Hong Kong-based Playstudios to take on the role of general manager at Virtuos KL. When asked why he moved back home after making a name for himself in established gaming companies such as Ubisoft and PUBG Corporation, he says, "I've always wanted to come home and head my own video game production company, making AAA games. My heart was always rooted here."
Virtuos is a good fit for him as the company specialises in game development and art production for AAA consoles, PC and mobile titles, serving as an external developer for other companies. The term "AAA" is a classification used within the video gaming industry to signify high-budget, high-profile games that are typically produced and distributed by large, well-known publishers. These games often rank as "blockbusters" due to their extreme popularity.
The company was involved in the development of globally known AAA games such as Marvel's Avengers; several Call of Duty titles including Warzone, Vanguard and Black Ops Cold War; Halo Infinite and Star Wars Jedi: Fallen Order.
Mufizal, who is never without his black fedora, eagerly takes us on a tour of the new office. He shows off the walls leading into the main office area that are fitted with shelves displaying posters and covers produced by the company. Among the few we spot are Need for Speed, BioShock: The Collection and NBA 2K20. "These are the types of games I want us to produce," says Mufizal as we walk past.
He also stops to introduce every employee who passes by, revealing his passion to train and develop the cream of the crop in the Malaysian game production industry.
When asked what makes a good game developer, Mufizal looks back on his career and observes that it is the result of self-development. He says many assume that game developers have to draw to design games, but the process of developing games also involves those with skill sets that can be applied to technical jobs in other fields.
"We work with data scientists, artificial intelligence (AI) scientists and nuclear physicists as well. Games like Assassin's Creed (an open-world action-adventure stealth video game franchise) require us to work with historians to fact check historical data. After that, when we want to develop games, we work with designers, software engineers and artists who understand things like gameplay and digital world building.
"These are skills that can be applied to create civilisations where the digital and physical worlds can merge. People who are working in game development are primed and ready and, dare I say, have an advantage because they have the ability to create these fantastical digital worlds for people."
Do we have enough quality talent in Malaysia? Absolutely, says Mufizal, but they need to come out of their shell. Despite exploring many opportunities in the West and other parts of Asia, Mufizal always intended to return to Malaysia to develop the local video game industry.
His ultimate aim is to create AAA-quality games like Horizon Zero Dawn (an action role-playing game that follows a young hunter who sets out to uncover her past in a world overrun by machines). This is what is driving Mufizal and Virtuos KL to invest in talent development because the local talent is still very raw and some do not even realise their true potential.
"With Virtuos' resources, we're bringing opportunities into Malaysia to expose local talent to high-demand, high-quality games — not just artistically but technologically as well, merging engineering and design," he says.
"We work with a lot of schools here, specifically engineering and computer science students, and they do want to make games but don't have the opportunity, so they end up joining other industries. We're hoping to provide these opportunities, opening the door for them to shine."
Other than shaping the local talent to meet global standards, Mufizal's dream is to lead a studio that can develop full-cycle, AAA-quality games like Assassin's Creed. "We want to do full stack development and create talents who can do that, meaning from visualising and conceptualising the game all the way to development and deployment. It doesn't have to be an original intellectual property (IP); it could also be an existing IP that we refresh."
The full-cycle game development represents the entire process of creating a video game, from the game design step to the post-release phase. Sometimes, game developers are only involved in certain parts of the production.
"Although it already exists, we want to create more 100% buatan Malaysia (Malaysian-made) games," he states.
While a career in the arts is still not considered lucrative in Malaysia, game development can be a legitimate money-making career path.
According to Newzoo, a company that gathers market data and researches the gaming industry, there will be 3.2 billion gamers worldwide in 2022, generating US$196.8 billion (RM900 billion), up 2.1% year on year. About half of that is generated by mobile games.
The Southeast Asia Game Industry 2021 Report by Malaysia Digital Economy Corporation (MDEC) showed that Malaysia was the third-largest game market in Southeast Asia in 2020 with US$786 million. The report projected that the country's game revenue would exceed US$402 million in 2021.
According to Statista, video game revenue in Malaysia is projected to reach US$489.10 million in 2022 and US$742.10 million by 2027.
In the video game segment, the number of users is expected to reach 16.2 million by 2027.
User penetration is estimated to hit 40.5% in 2022 and 46.3% by 2027. The largest segment is mobile gaming, with a market volume of US$298.20 million in 2022.
Based on a survey by Niko Partners, the potential number of mobile and PC gamers in the region is expected to reach 940.9 million by 2025 and those individuals will spend US$41.8 billion on video games in that year.
Mufizal stresses that these figures prove there are many opportunities for Malaysians to get a piece of the pie, especially since the industry has proven to be "crisis-proof" as people always want an avenue to escape their everyday lives.
No quelling the passion
Mufizal journeyed into the then-niche video game production industry in the early 2000s. All he had was years of self-taught 2D and 3D designing skills, a dash of hope and unwavering passion and determination.
His interest in video games started when he was introduced to his first computer video game in the 1980s — King's Quest, a classic adventure game. It opened his eyes to other 2D games, including popular classic LucasArts titles such as Monkey Island, Indiana Jones and Day of the Tentacle.
"Those are very old games. I think now you can guess how old I am," Mufizal chuckles. "But they were great games! I was a huge nerd and geek back then, and I still am."
The game that lit a fire in him was Final Fantasy VII (1997), a 3D role-playing video game developed for the PlayStation console. He first played it at a friend's house, and the three-dimensional nature of the game intrigued him so much that he left that day thinking, "This is what I want to do."
"I told myself, 'I don't want to play games, I want to make them and make others feel the way I feel right now'. I wanted to recreate the sense of escapism that I felt when I played the game," Mufizal recalls.
He concedes that the Final Fantasy VII graphics may not be as impressive as those in today's video games, but adds that in the late 1990s, it was mind-blowing.
Mufizal later dabbled in computer graphics on his own, designing 2D and 3D graphics using a little Intel 486DX2 computer processing unit (CPU) microprocessor. He would create random graphic art that he posted on international online forums.
"Back then, there was no Facebook and when it came to forums, there were no local ones either and so I plucked up the courage to post them on international forums.
"I got a lot of nice and constructive criticism from the other forum participants and it made me want to improve my skills, especially since I was being scrutinised on an international playing field," Mufizal recalls.
Ultimately, it was envy that drove Mufizal to be a better artist.
"In the forums, I saw people creating beautiful artwork and I wondered how they did it. I used to get frustrated but, thankfully, I had the right support and although I made many mistakes along the way, the community I had was very encouraging and took me to a new level."
His family, especially his late mother, a fashion artist, was very supportive of Mufizal and his passion for graphic art because they "saw the fire in his eyes". But they were unsure if it could put food on the table.
"My mother used to say 'Main la game tu, nanti game tu bagi kau makan' (Keep playing the game and wait for it to feed you), but after a while, she understood that digital 3D art was a new medium of art," he says.
When it came to his tertiary education, Mufizal was set on honing his skills in graphic art, but his mother advised him to learn something else instead.
"She said because I'd been doing art all my life, I would continue to do it because it was a passion and so, it was better to learn something else to expand my skillset," he says.
And, so he pursued sound engineering because music was another of his passions. But this did not stop him from continuing doing graphic art on the side.
Upon graduating, Mufizal worked at an audio-visual production house. One day, he heard of an opportunity at Malaysian-based boutique game developer called GameBrains, one of the very few game production companies in the country in the early 2000s.
"I never knew there was a company like this here and thought it was amazing that we did! So, I applied, but got rejected. All in all, I applied and was rejected three times by the company.
"But in hindsight, they didn't outright reject me, but pushed me to keep improving on my craft. They were encouraging and, eventually, I landed the job. That was my entry into the video game industry."
Mufizal spent five years at GameBrains, learning the ins and outs of video game production at its different departments. Eventually, he reached a point where he wanted more, but there were few opportunities in Malaysia.
He landed a job with Ubisoft in Singapore in 2008. The French game development company had just begun operations across the Causeway and Mufizal was one of the first few people they hired.
"GameBrains and Ubisoft game development were at very different levels, so it was another steep learning curve for me.
We developed some of the biggest video game titles at that time, including all the Assassin's Creed titles. But my proudest achievement was being the art director in Ubisoft Singapore for Assassin's Creed IV Black Flag," Mufizal says, adding that it was one of the most amazing projects he had worked on.
After a decade in Singapore, he decided to venture West and landed a job in PUBG Corporation in Amsterdam as an art director. He spent almost two years there before moving to Hong Kong to work at Sandbox VR as a studio art director and, subsequently, Playstudios in the same role, before returning to KL last year.
The team that works with him at Virtuos today, he says, are all Malaysians he has met in the industry over the years. In fact, Virtuos KL's technical art director Johaness Reuben and studio production director Ian Ng Siong Yoong were among the team at GameBrains that rejected and subsequently hired him for his first job.
"But we're all very close and we understand each other. We can have open conversations and be honest, and I think that's what makes us a powerful core team right now."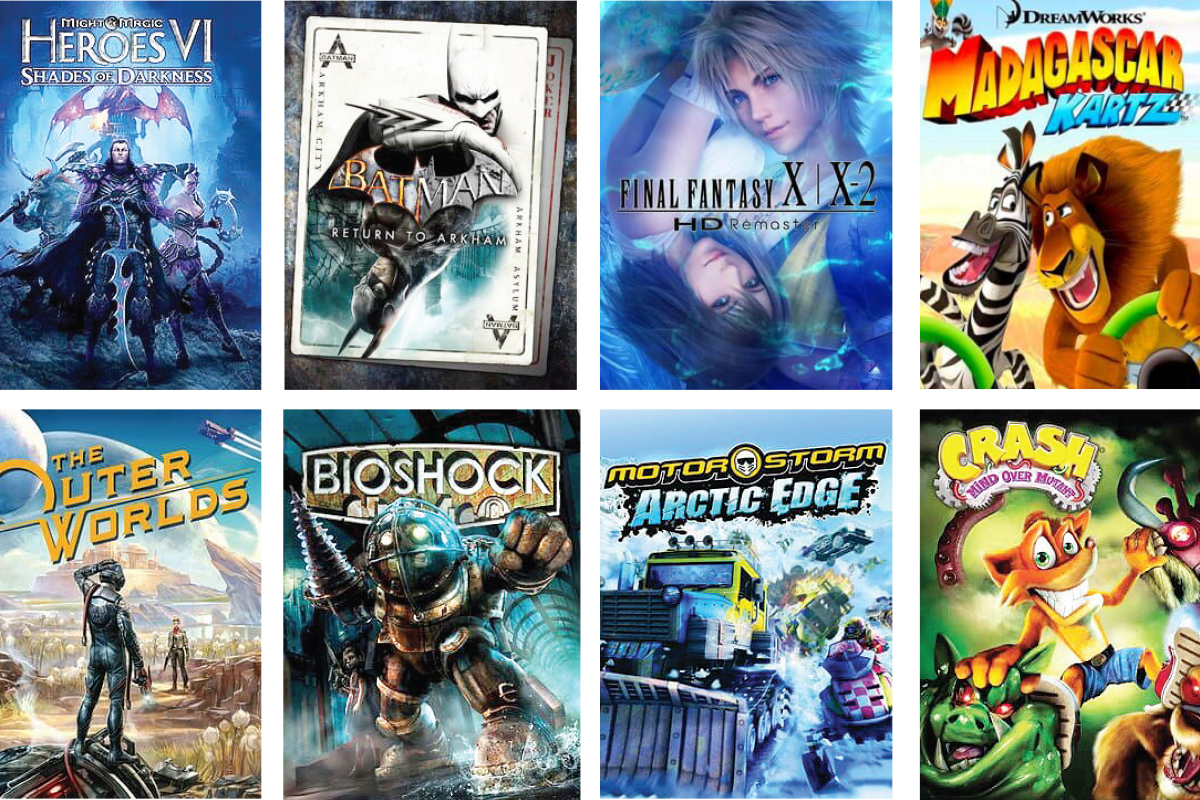 Harnessing talent
Just like mined gems need to be tumbled in grit sand before they become smooth and shiny, raw talent is no different. Malaysians are extremely creative and are able to adapt to any job thrown at them, says Mufizal, but a little sandpapering around the edges is needed to bring them to their full potential.
Virtuos developed the three-month Virtuos Induction Programme (VIP), which acts like a game development boot camp for selected talents who have the basic skill and passion for video game development. There are three intakes each year, with 15 candidates per intake.
Mufizal says candidates are first chosen based on their portfolio. They will then go through an interview process to determine their area of interest and level of understanding of game development, among others. If they pass, they will be accepted into the programme.
Candidates are paid a stipend. After the three months, they may be offered a job as a full-time developer with Virtuos.
"This programme was designed to simulate what it would take for you to work on the production floor, meaning candidates will experience the different aspects and gain knowledge that they would only have gained if they worked in a video game company," says Mufizal.
"VIP is open to everyone, regardless of educational background, but having qualifications in the necessary field is an advantage because you would have learnt the fundamentals of art. Bottom line is, if you are passionate about game development and show us that you have a basic understanding, we will teach you the rest."
Virtuos also works with local universities, collaborating closely on developing talent for the industry. MDEC and Malaysian Investment Development Authority are also highly supportive of Virtuos and its talent development efforts.
Having been in the industry for two decades, Mufizal has lived through many technological changes and developments. As he started gaming in the 1980s, he was there when the industry transitioned from cartridges to CDs, which had more data storage and thus allowed for games with better graphics.
From there, game development moved from 2D to 3D graphics, in line with the capability to draw polygons on screen. "This was one of the biggest leaps the industry saw in the late 1990s and early 2000s because we had the capacity to develop elements we envisioned for a game," says Mufizal.
The next shift was when people had better access to the internet and were able to play games online with friends without being in the same physical space. This brought about the multiplayer gaming boom and the birth of different gaming communities. "This changed the way games were developed as well, where we started to think about community development and the inclusion of multiplayer versions of the game that we'd made, which then split into its own genre.
"This was also the dawn of the eSports era, with countries like South Korea live telecasting StarCraft tournaments on national television," he says.
Mufizal believes we are in the midst of another paradigm shift, but it is hard to pinpoint and identify it as the lines between physical and digital worlds are blurred.
"We won't realise we're going through a shift until it happens, but right now, I can sense that a change [in the gaming landscape] is looming. There are a lot of new technologies right now that are advancing really fast. What was true yesterday may no longer have meaning tomorrow.
"Video games are starting to blend with our everyday lives and it's something I'm very passionate about because things like artificial intelligence and machine learning are new tools for game developers to develop better, bigger games."
Games already have real-life applications. For example, the flight simulator game X-Plane was developed using various technologies to make it as realistic as possible. It can be used to log in flight hours in the real world and can also be connected to the US Federal Aviation Administration to be monitored.
Another example is the use of Grand Theft Auto Five's traffic analysis AI algorithm to train self-driving cars. Grand Theft Auto Five is an action-adventure game that allows players to explore the virtual worlds of Los Santos and Blaine County.
"An algorithm is used to generate the crowd in the video game and it uses a real algorithm developed by data scientists and AI experts. The AI algorithm trains the crowd to move and react to the traffic and that same data training can be used to train a self-driving car," Mufizal explains.
"My hope is that we won't be able to tell the difference anymore, whether you're playing a game or you are a part of the physical community."
Ultimately, game developers will be able to seamlessly create a digital world for us to live in. Having developed digital worlds for many years, Mufizal says the knowledge can be applied to develop mind-blowing digital worlds.
"Imagine living in the Final Fantasy VII or Assassin's Creed world with your families. We can pump in real geographical data, for example, to create a world because the graphic cards are getting increasingly powerful.
"If you look at demos that used the Unreal Engine 5 (an open and advanced real-time 3D creation tool for photoreal visuals and immersive experiences), it is almost indiscernible from reality. This is all just theoretical, but the application is being researched at the moment."
Save by subscribing to us for your print and/or digital copy.
P/S: The Edge is also available on Apple's AppStore and Androids' Google Play.