This article first appeared in Digital Edge, The Edge Malaysia Weekly on October 24, 2022 - October 30, 2022
NEWS
NEC to implement biometric solutions for NIISe
Technology solutions provider NEC Corp of Malaysia Sdn Bhd was recently awarded a sub-contract worth RM1.2 billion for the implementation of an automated biometric identification system (NEC ABIS) and border control solution (e-Gate) for the National Integrated Immigration System (NIISe). The main contractor for the project is Iris Information Technology Systems Sdn Bhd, a wholly-owned subsidiary of Iris Corp Bhd.
NIISe is an initiative of the Ministry of Home Affairs to replace the Malaysian Immigration System (MyIMMs), which has been operating for more than 20 years. Iris, which has been working with the Immigration Department since 1998, introduced the first ePassport, enabling the deployment of e-Gates to read and verify ePassports using travellers' thumbprints.
The NEC ABIS and NEC e-Gate systems, which are expected to be rolled out by 2024, will complement the existing security measures with more accurate biometrics technology. NEC's biometric technology uses fingerprint, iris and face recognition to authenticate Malaysian and international travellers at air, sea and land immigration checkpoints across the country.
"Biometrics technology will also enhance security and efficiency while providing travellers a secure and seamless experience when going through the e-Gates at the immigration checkpoints," says Chong Kai Wooi, managing director of NEC Malaysia.
NEC has pioneered the concept of digital identity, especially in the travel industry. It has worked with companies such as Star Alliance to create a touchless and seamless airport experience using its biometrics platform at Frankfurt and Munich airports since November 2020. Additionally, travellers at Narita International Airport in Japan have been using "Face Express", its face recognition technology, since last year.
"With the NIISe initiative, we will ensure that it is safe from external threats, is durable and has a long lifespan. The system will consist of 13 main and six support modules that cover various areas of the Immigration Department, including passport and travel documents, immigration control, enforcement, intelligence, security management and advanced passenger screening, among others," says Datuk Mohammad Fauzi Md Isa, deputy secretary-general (policy and control) at the Ministry of Home Affairs.
The ministry is also looking to incorporate the latest technological innovations in biometrics, artificial intelligence (AI), Internet of Things (IoT) and big data analytics to digitise Malaysia's immigration systems as well as preserve national security. — By Ravinyaa Ravimalar
Shopee's BNPL payment option to impose 1.5% processing fee
E-commerce giant Shopee has announced that effective Oct 17, there will be a 1.5% processing fee for purchases made using SPayLater — its buy now, pay later payment option — regardless of whether users pay in full the following month or opt for instalments. The scheme initially imposed a 1.25% processing fee per order if users opted for instalments and 0% if they paid in full the following month. The notice also states that if a user has not paid the outstanding amount, the account will be temporarily frozen and a RM10 fee imposed for reactivation.
10 teams make it to the semi-finals of Samsung's Solve For Tomorrow 2022 contest
Samsung Malaysia and the University of Malaya have announced 10 semi-finalists for its Solve For Tomorrow (SFT) 2022 competition. The teams comprise Form One and Form Two students from across Malaysia.
This year saw a record number of 67 registrations from 36 schools in Johor, Kedah, Kuala Lumpur, Perak, Perlis, Sabah, Sarawak, Selangor and Terengganu.
The competition, which is in its third year, aims to solve local issues by asking students to come up with solutions to problems that affect their community using science, technology, engineering and mathematics (STEM). This year's themes are education and learning, sustainability and environment, and health and well-being.
The semi-finalists will have to work on their ideas and develop a prototype for Phase Two of the competition with assistance from mentors from Samsung Malaysia and the University of Malaya, who will guide them until the submission of presentations in Phase Three.
Five teams will be selected to compete in the final in December and stand a chance to win Samsung products worth RM30,000.
Phishing attacks in Southeast Asia in 1H2022 exceeds last year's total breach
Cybersecurity company Kaspersky's anti-phishing system blocked a total of 12,127,692 malicious links in Southeast Asia from January to June 2022, one million more than the phishing attacks detected in 2021 (11,260,643).
More than half of the detections 1H2022 targeted Kaspersky users in Malaysia, the Philippines and Vietnam. Four of six countries in the region — Malaysia, Thailand, the Philippines and Vietnam — recorded more phishing emails during the first six months of this year compared with the total number of incidents in 2021.
Apart from individual loss of money, Kaspersky's elite researchers also found that most of the Advanced Persistent Threat (APT) groups in Asia-Pacific use targeted phishing to enter highly defended networks, such as nation states and large corporations.
Kaspersky urges employees to be aware of threats and install anti-phishing solutions in mail servers as well as employee workstations. At the organisational level, it suggests building incident response capabilities that will help manage the aftermath of an attack and to incorporate threat intelligence services to have in-depth knowledge of the evolving threat and tactics of active APT groups.
MDEC and UNGCMYB launch Malaysia Digital Climate Action Pledge
Communications and Multimedia Minister Tan Sri Annuar Musa officiated at the launch of the Malaysia Digital Climate Action Pledge (MDCAP) at Malaysia Digital Economy Corporation's (MDEC) Malaysia Digital Week 2022 on Oct 13.
MDCAP is a corporate pledge aimed at building capacity and increasing the adoption of sustainability and climate action by businesses across the digital economy. It was jointly developed with the UN Global Compact Network Malaysia & Brunei (UNGCMYB).
The first cohort of MDCAP signatories comprise 28 businesses from the digital economy sector. The signatories will have access to resources such as a climate action playbook and a carbon toolkit that includes a calculator, online score sheet and reporting tool to help them take affirmative climate action plans.
Signatories of MDCAP are required to undertake a minimum of two out of the following six commitments:
• Conduct business operations in an environmentally responsible manner through Reduce, Reuse, Recycle practices
• Take action to minimise greenhouse gas (GHG) emissions by implementing energy efficiency and/or renewable energy or other emission-reducing measures
• Implement responsible sourcing across the supply chain
• Define a climate governance strategy in accordance with the mission, vision and values of the company
• Encourage stakeholder dialogue on the company's sustainability practices
• Share sustainability best practices in terms of strategies, action plans and initiatives
Programmes offered under MDCAP include sustainability eLearning, which was co-developed by UNGCMYB and Taylor's University. It will be offered at a subsidised rate to the first 75 small and medium enterprises that take the pledge.
COMPETITIONS
Google's accelerator for circular economy open for applications
Google has started an online-only start-up accelerator for start-ups and non-profit organisations to support their efforts in creating a circular economy and building a sustainable future without waste.
The Google for Startups Accelerator: Circular Economy is open to companies that focus on using technology to solve circularity challenges in Asia-Pacific and North America. This includes reuse, refill, recycling, composting, fashion, food, safe and circular materials, and the built environment.
The 10-week virtual programme includes mentoring and technical support from Google engineers and external experts through a mix of one-to-one and one-to-many learning sessions. Participants will also be assigned a dedicated "success manager" for even more support that is specific to their organisation.
Applications are open from Oct 3 to Nov 14, 2022, and the programme will commence in February 2023. For more information and details on how to apply, visit https://startup.google.com/accelerator/circular-economy/.
TECH BOOKS
How Innovation Works: And Why It Flourishes in Freedom by Matt Ridley
Innovation is the main event of the modern age, the reason we experience both dramatic improvements in our living standards and unsettling changes in our society. Forget short-term symptoms like Donald Trump and Brexit, it is innovation that will shape the 21st century. Yet innovation remains a mysterious process, poorly understood by policymakers and businessmen alike.
Matt Ridley argues that we need to see innovation as an incremental, bottom-up, fortuitous process that happens as a direct result of the human habit of exchange, rather than an orderly, top-down process developing according to a plan. Innovation is crucially different from invention because it is the turning of inventions into things of practical and affordable use to people. It speeds up in some sectors and slows down in others. It is always a collective, collaborative phenomenon, involving trial and error, not a matter of lonely genius. It happens mainly in just a few parts of the world at any one time. It still cannot be modelled properly by economists, but it can easily be discouraged by politicians. Far from there being too much innovation, we may be on the brink of an innovation famine.
Ridley derives these and other lessons from the lively stories of scores of innovations, how they started and why they succeeded or failed. Some of the innovation stories he tells are about steam engines, jet engines, search engines, airships, coffee, potatoes, vaping, vaccines, cuisine, antibiotics, mosquito nets, turbines, propellers, fertiliser, zero, computers, dogs, farming, fire, genetic engineering, gene editing, container shipping, railways, cars, safety rules, wheeled suitcases, mobile phones, corrugated iron, powered flight, chlorinated water, toilets, vacuum cleaners, shale gas, the telegraph, radio, social media, block chain, the sharing economy, artificial intelligence, fake bomb detectors, phantom games consoles, fraudulent blood tests, hyperloop tubes, herbicides, copyright, and even life itself. — Amazon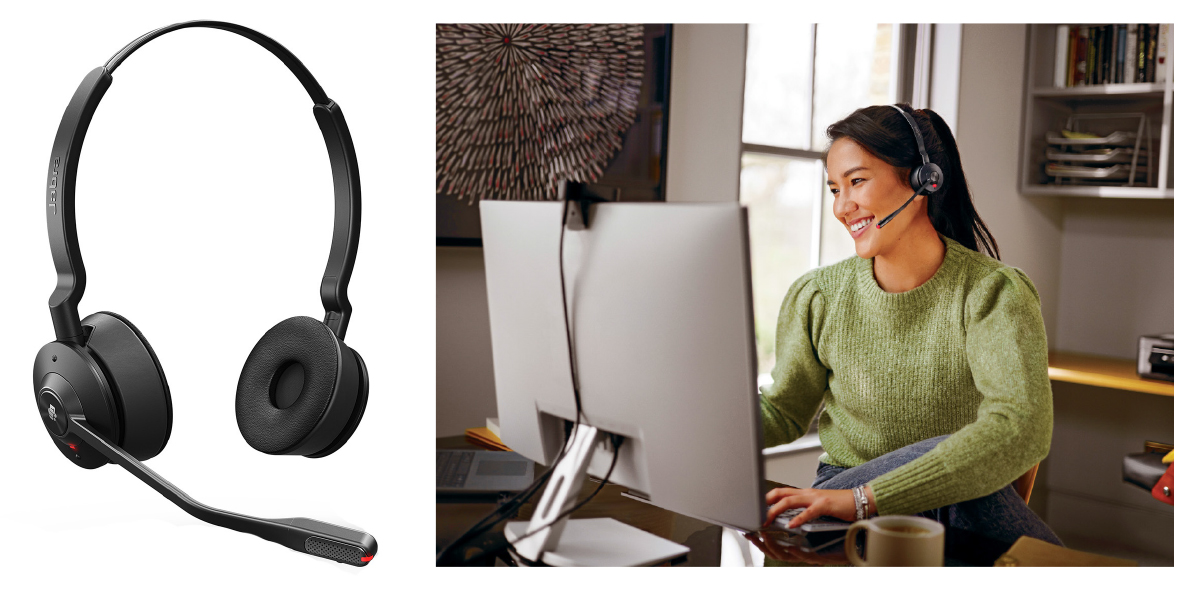 WHILE YOU'RE WORKING [FROM HOME]
Noise cancelling headphones with military-grade security — Jabra Engage 55
Cybersecurity threats have grown significantly with the rising popularity of remote working. According to cybersecurity firm PurpleSec, companies have seen a 600% rise in cyberattacks since the outbreak of Covid-19.
Internet-connected devices too are vulnerable to cybersecurity breaches. This is where Jabra's latest wireless headset comes in.
The Engage 55 is built with the highest digital enhanced cordless telecommunication (DECT) security, military-grade 256-bit encryption algorithms, to effectively prevent eavesdropping on conversations and noise-cancelling technology.
The connection between the wireless adapter and the headset is certified to the highest DECT Security — Level C — making it ultra-secure. For a wide coverage, the Engage 55 features a wireless range up to 150m, which allows users the freedom to move around without compromising on call quality.
"Be it loud blenders, coffee machines or vacuum cleaners, they will not disrupt your concentration and focus at work. Even as you choose to work from home," states Jabra.
The Engage 55 also offers additional hearing protection benefits. Jabra SafeTone 2.0 provides speech level normalisation, which allows the user to adjust the volume of incoming calls according to their preference.
The headset works with all leading Unified Communications and Contact Centre platforms, including MS Teams, Zoom, Cisco, Unify, Amazon Chime, Google Meet, Avaya, Unify and Alcatel Lucent. The headset also comes with a link 400 USB DECT adapter and is available through Jabra authorised sellers.
The Jabra Engage 55 retails from RM1,720 to RM2,130 at https://www.apac.jabra.com/.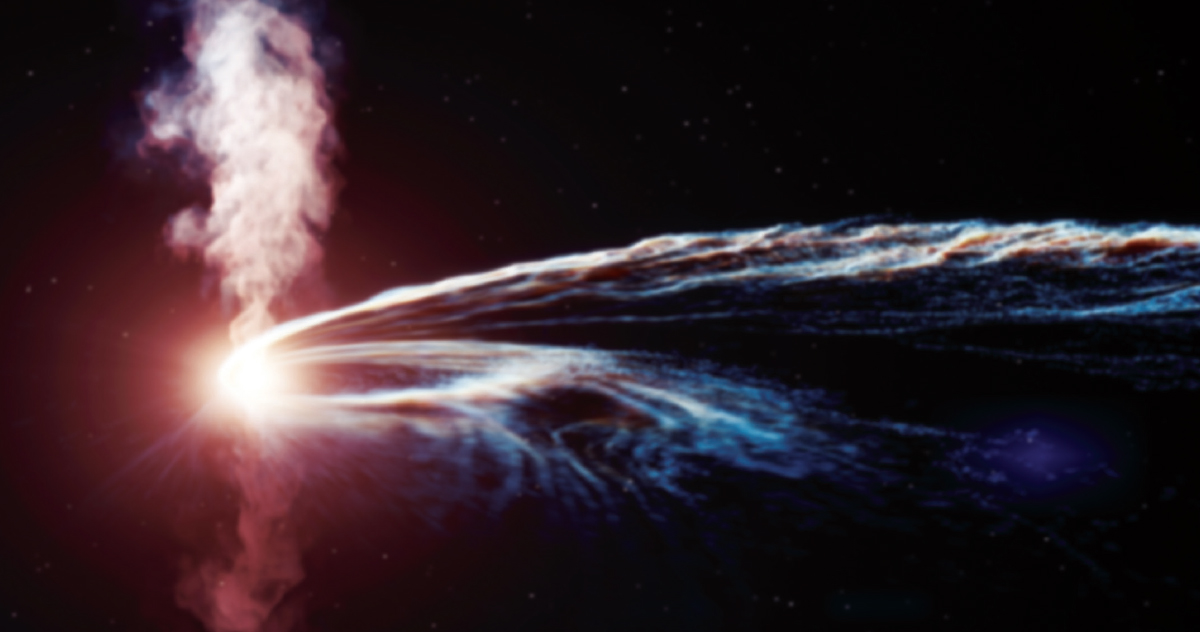 PICTURE OF THE WEEK
In October 2018, a small star was ripped to shreds when it wandered too close to a black hole in a galaxy located 665 million light years away from Earth. Nearly three years later, the same black hole is lighting up the skies again, but it hasn't swallowed anything new, scientists say.
"This is the first time that we have witnessed such a long delay between the feeding and the outflow. The next step is to explore whether this actually happens more regularly and we have simply not been looking at tidal disruption events (TDEs) late enough in their evolution," said Edo Berger, professor of astronomy at Harvard University and the Centre for Astrophysics, Harvard & Smithsonian (CfA), and co-author of the new study analysing the phenomenon.
The team concludes that the black hole is now ejecting material travelling at half the speed of light, but are unsure why the outflow was delayed by several years. The results may help scientists better understand black holes' feeding behaviour, which is likened to "burping" after a meal
Save by subscribing to us for your print and/or digital copy.
P/S: The Edge is also available on Apple's AppStore and Androids' Google Play.